Hello Friends!
In this tutorial I will explain the use of pools and for my example I use Cryptoguru pool 50/50 for mining burstcoin.
Before I start I must say I do not own the pool nor am I affiliated with the pool owner...I am just a regular person who mines in that pool.
Also I got a reply from a moderator from Linus Tech Tips Forum on my question about making a server to mine Burstcoin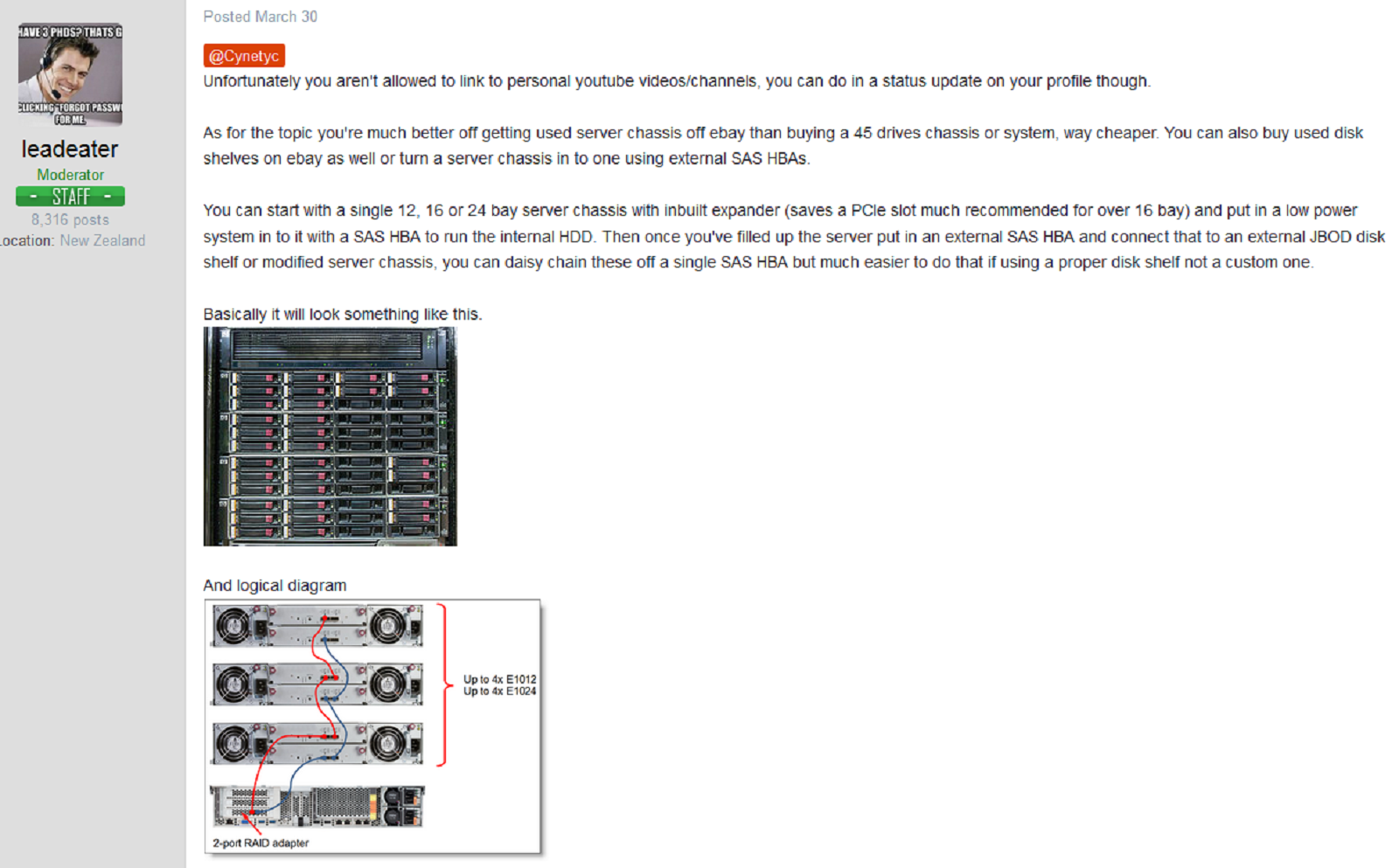 Now to chose a pool in witch to mine is very simple if you chose one from blago miner list from Qbundle Wallet :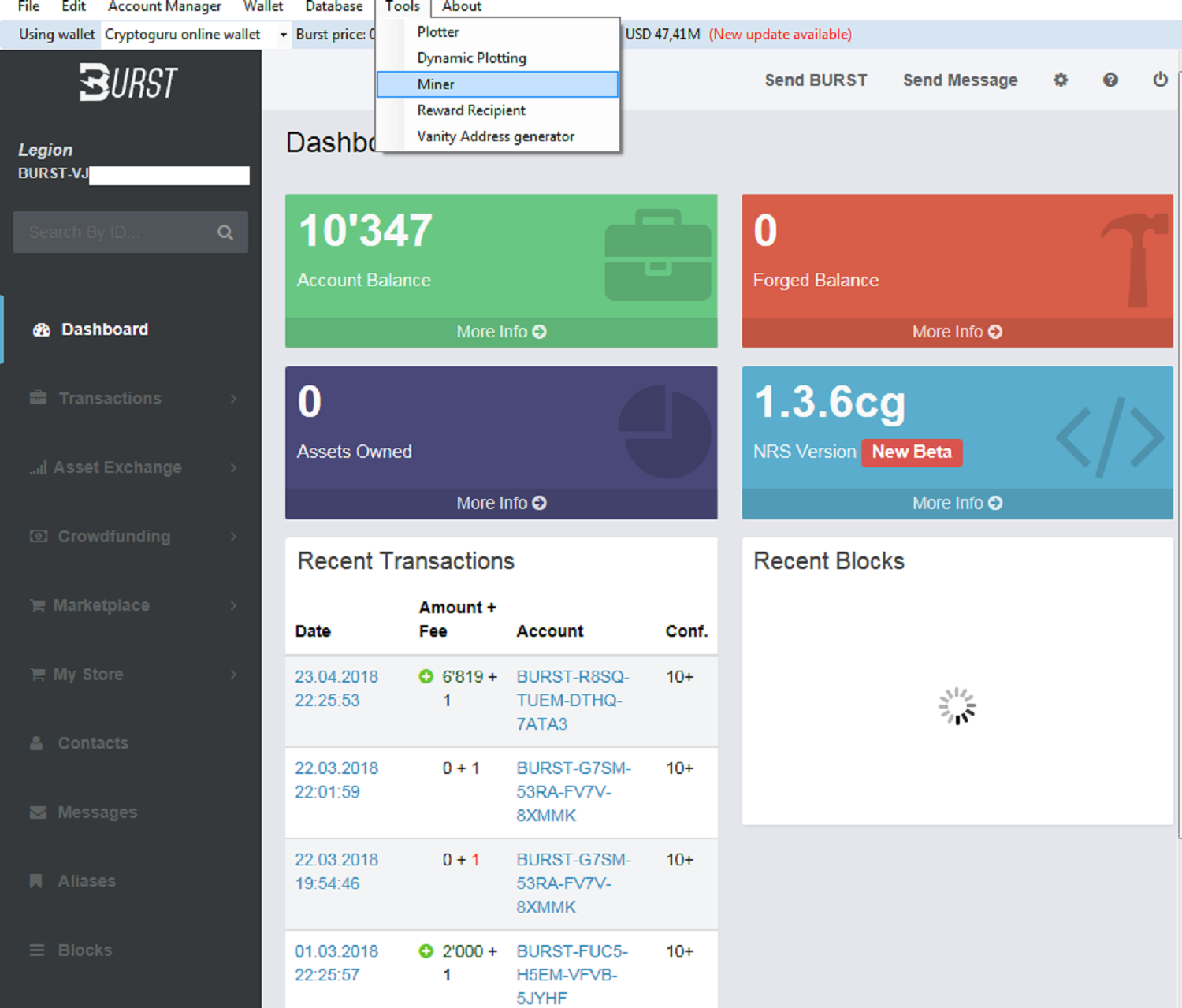 Go to TOOLS select MINER then SELECT PREDEFINED POOL, chose the pool and press START MINING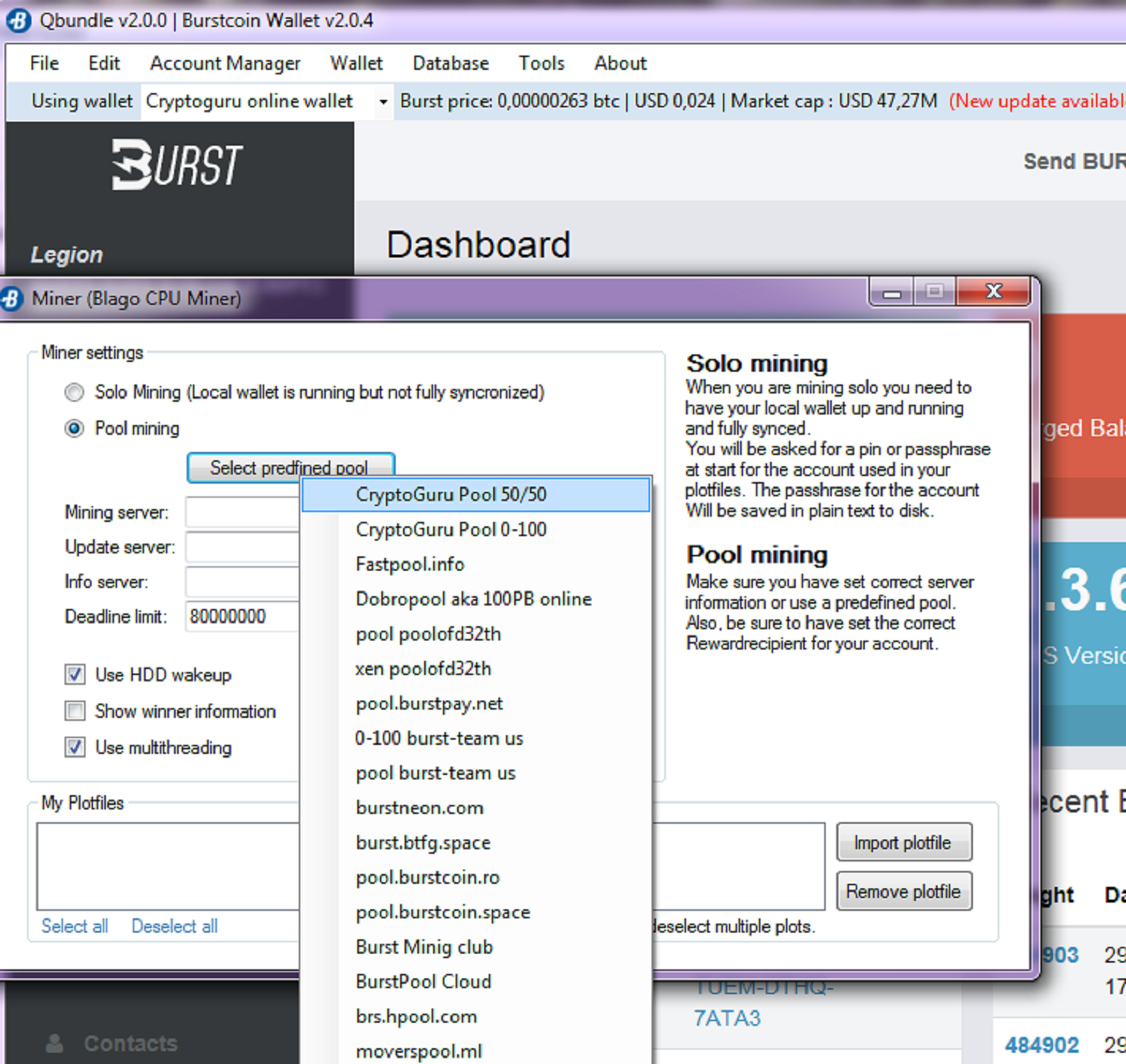 So like the example above I chose my pool but I noticed something in the first hour
In this screenshot you can see that I have over 23 TB (at that time) but the effective mining is 0.7 TB.
In my case was that I forgot that I had 3 more plots that were paused in Burst Turbo Plotter.
I resumed the plotting and completed it and of course then the pool had shown me different specs.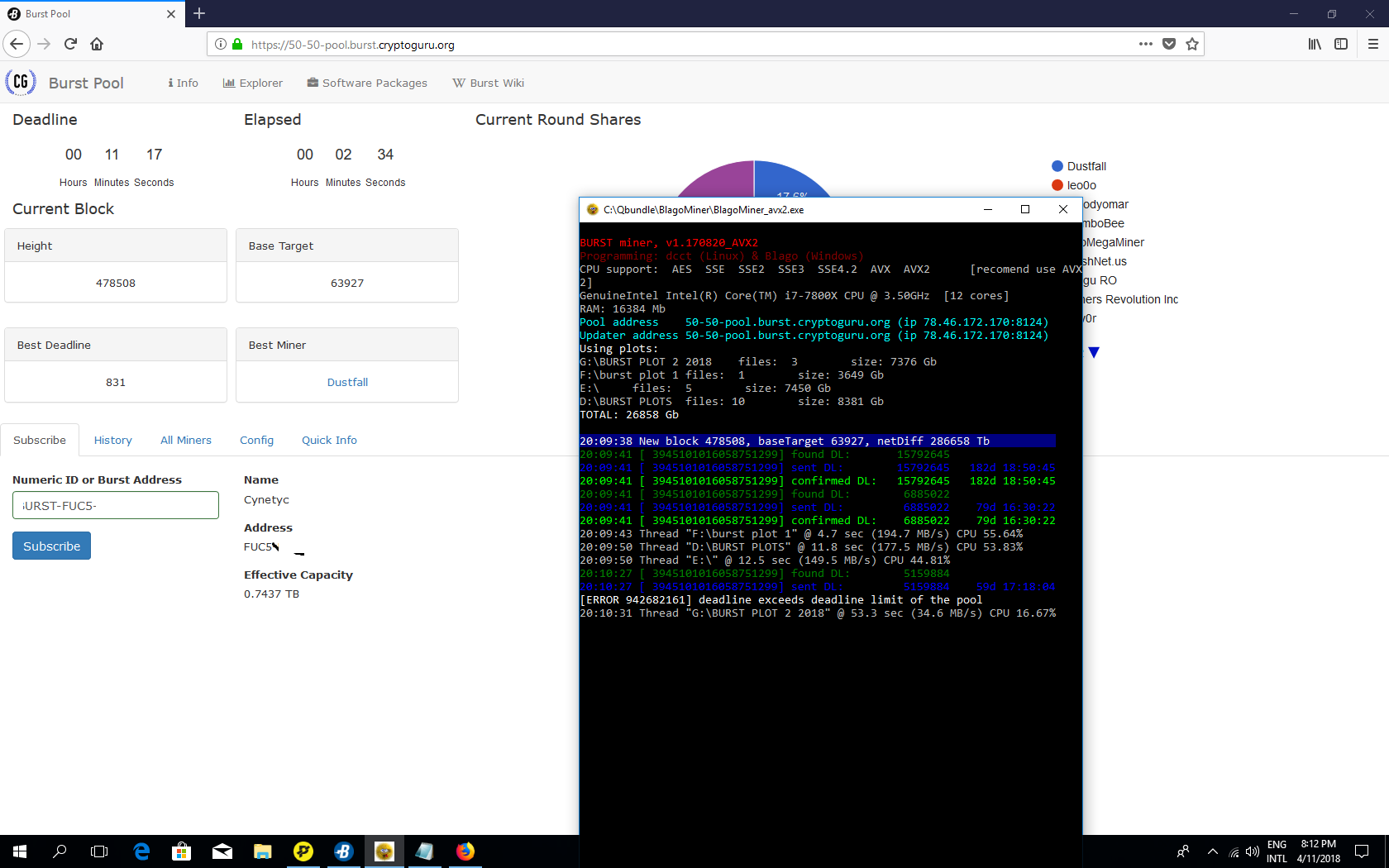 At first it was 30-31 TB witch was better but...still I monitored the situation to see if the pool will accept all my plots.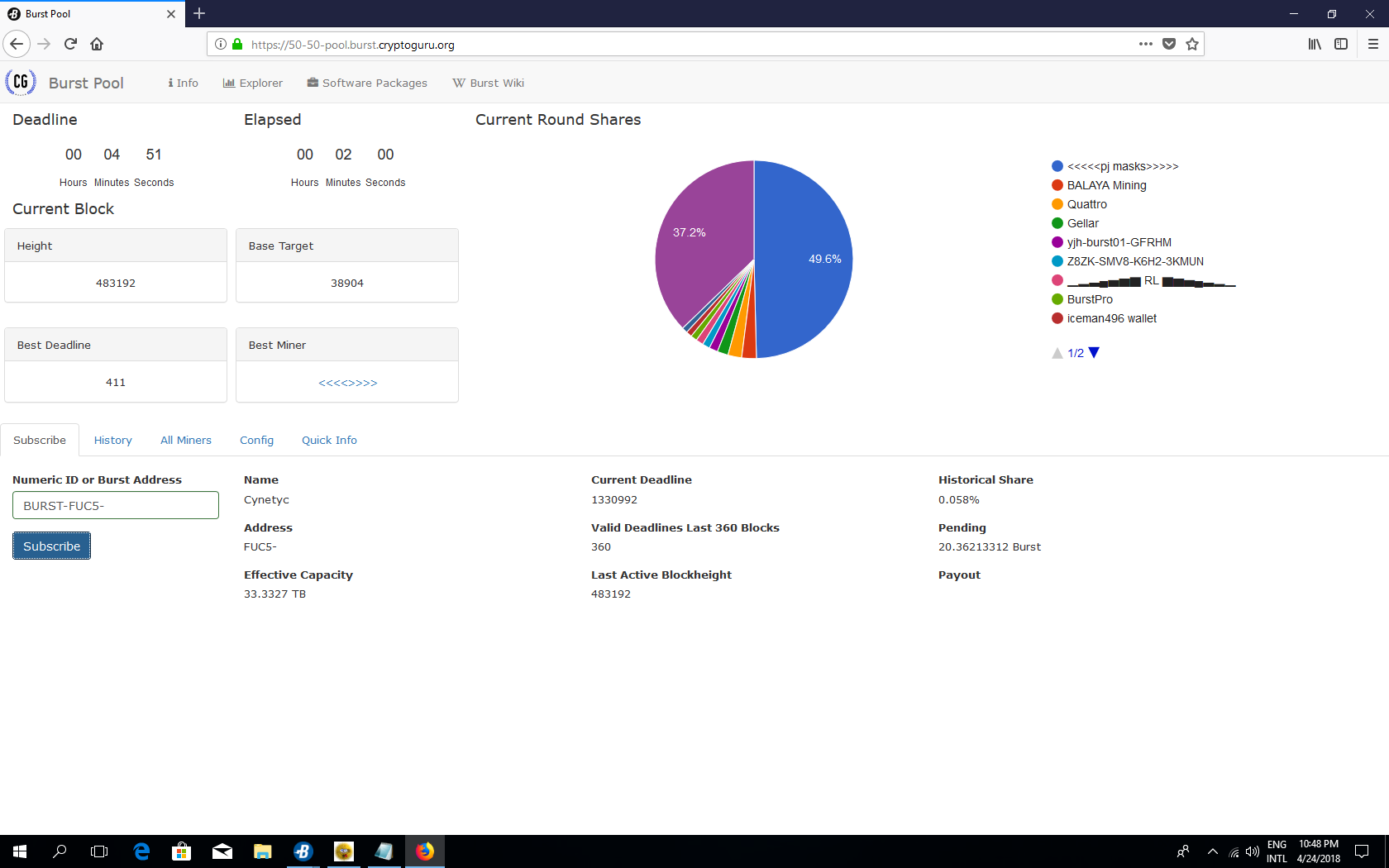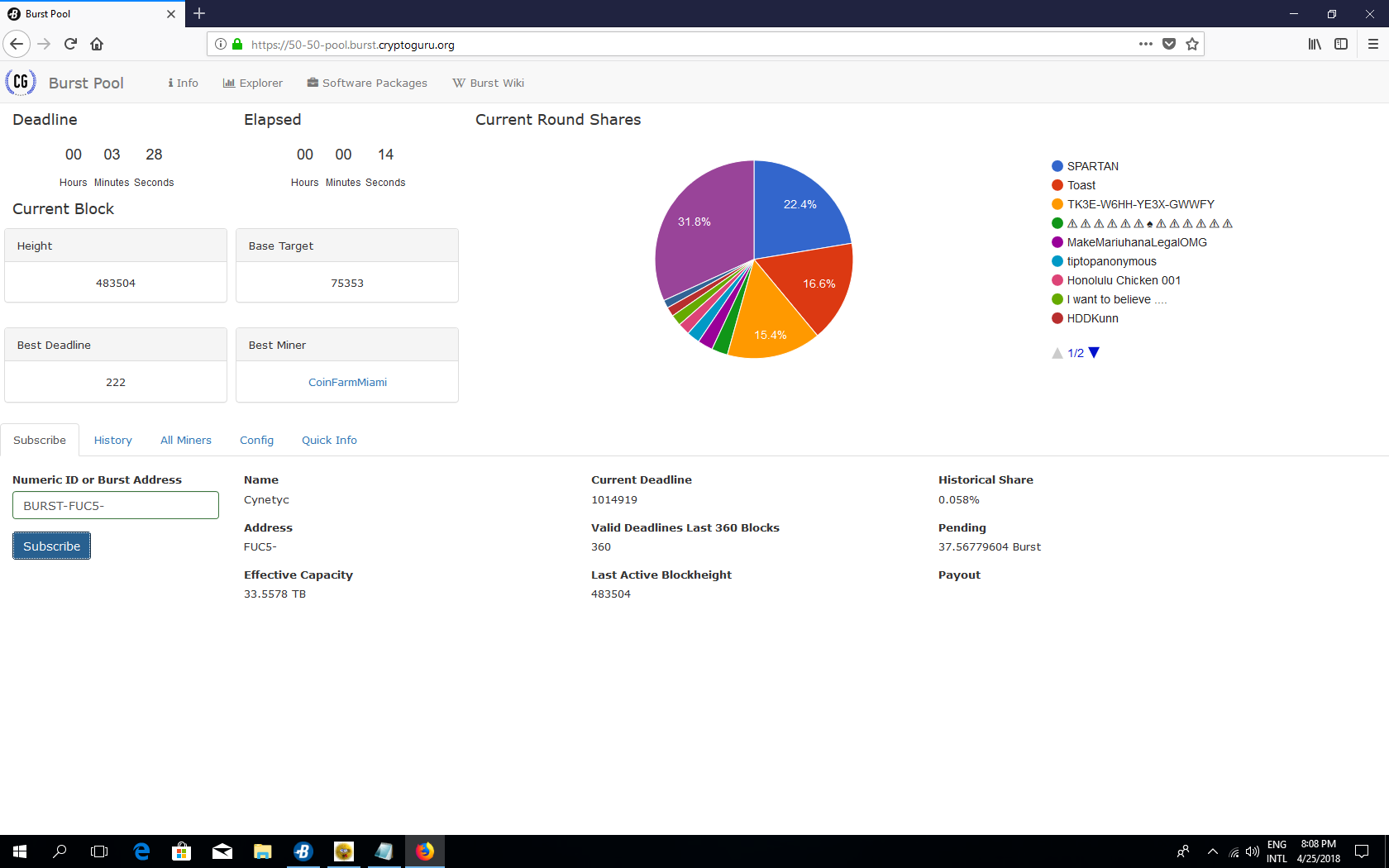 And so it finally showed me 33.5 even 33.7 TB on Effective mining capacity
To monitor your miner in the same way on cryptoguru pool (or even other pools) you just have to write the address of the pool in your browser and subscribe your address in the search bar of the pool

For cryptoguru the adress are:
https://0-100-pool.burst.cryptoguru.org/
https://50-50-pool.burst.cryptoguru.org/
If you wish to calculate yout burst profits here are some useful calculators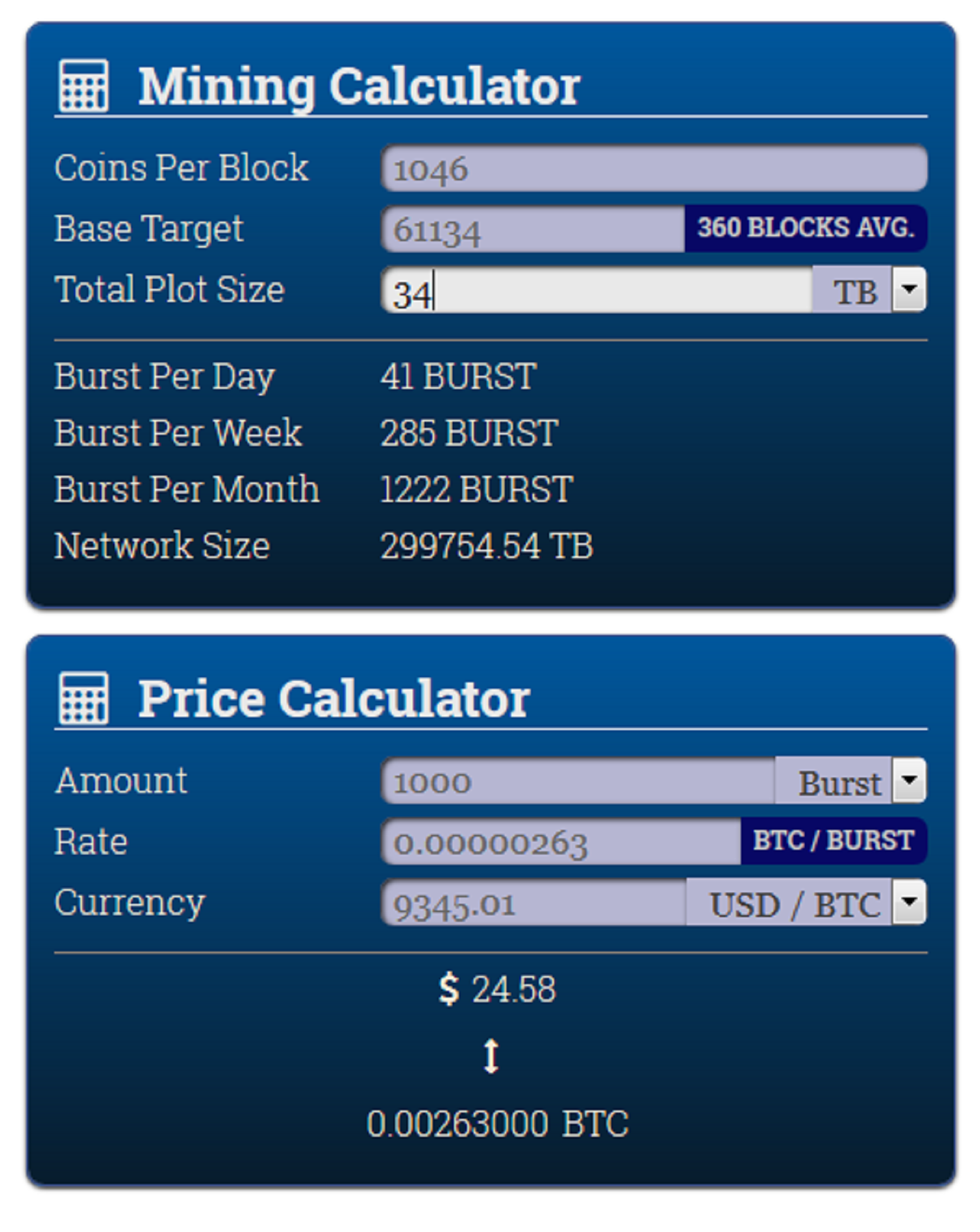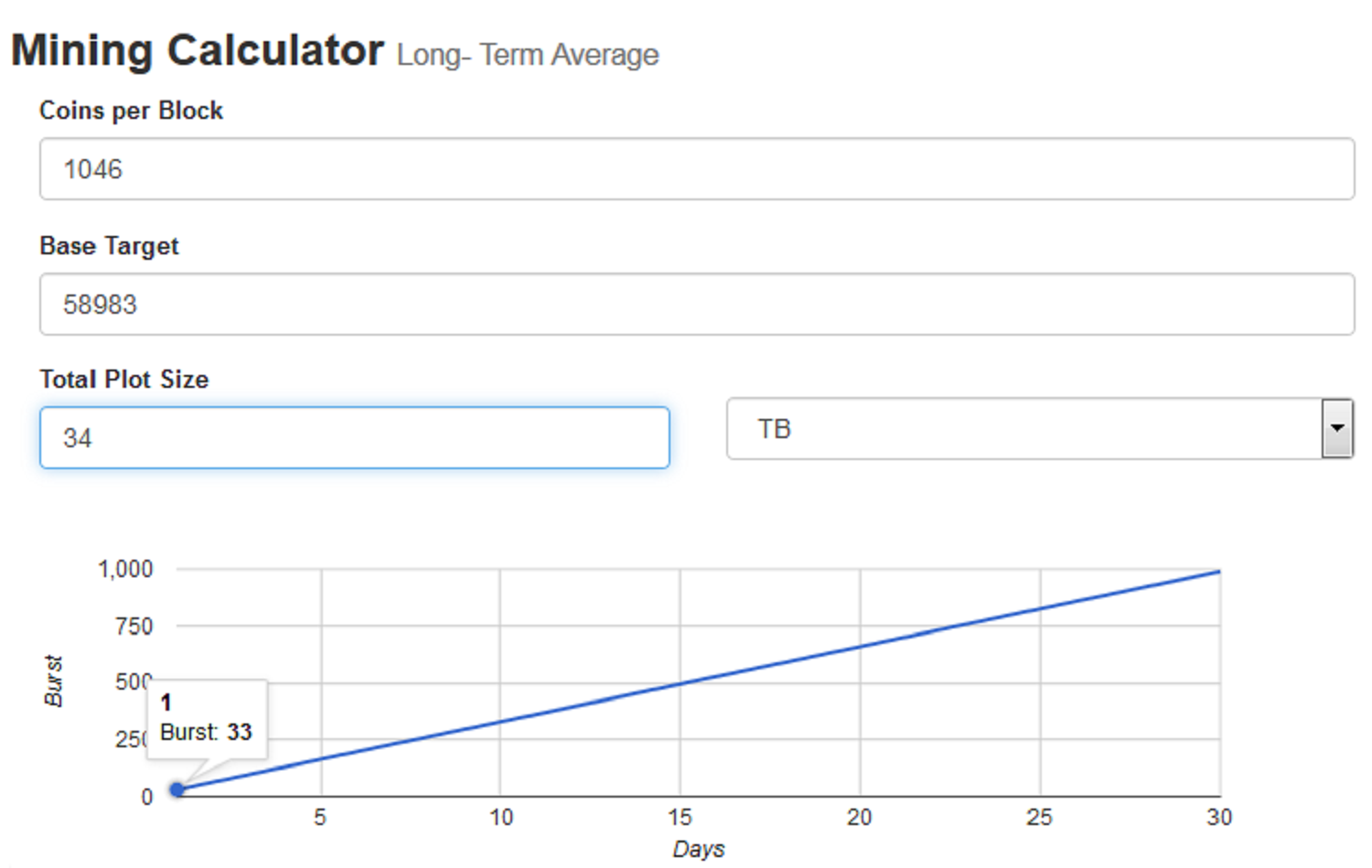 So both calculators are accurate as in my case in some days I get 33-38-40 burst.Remember of course that this is not taking into account when we find a block, what is luck is luck.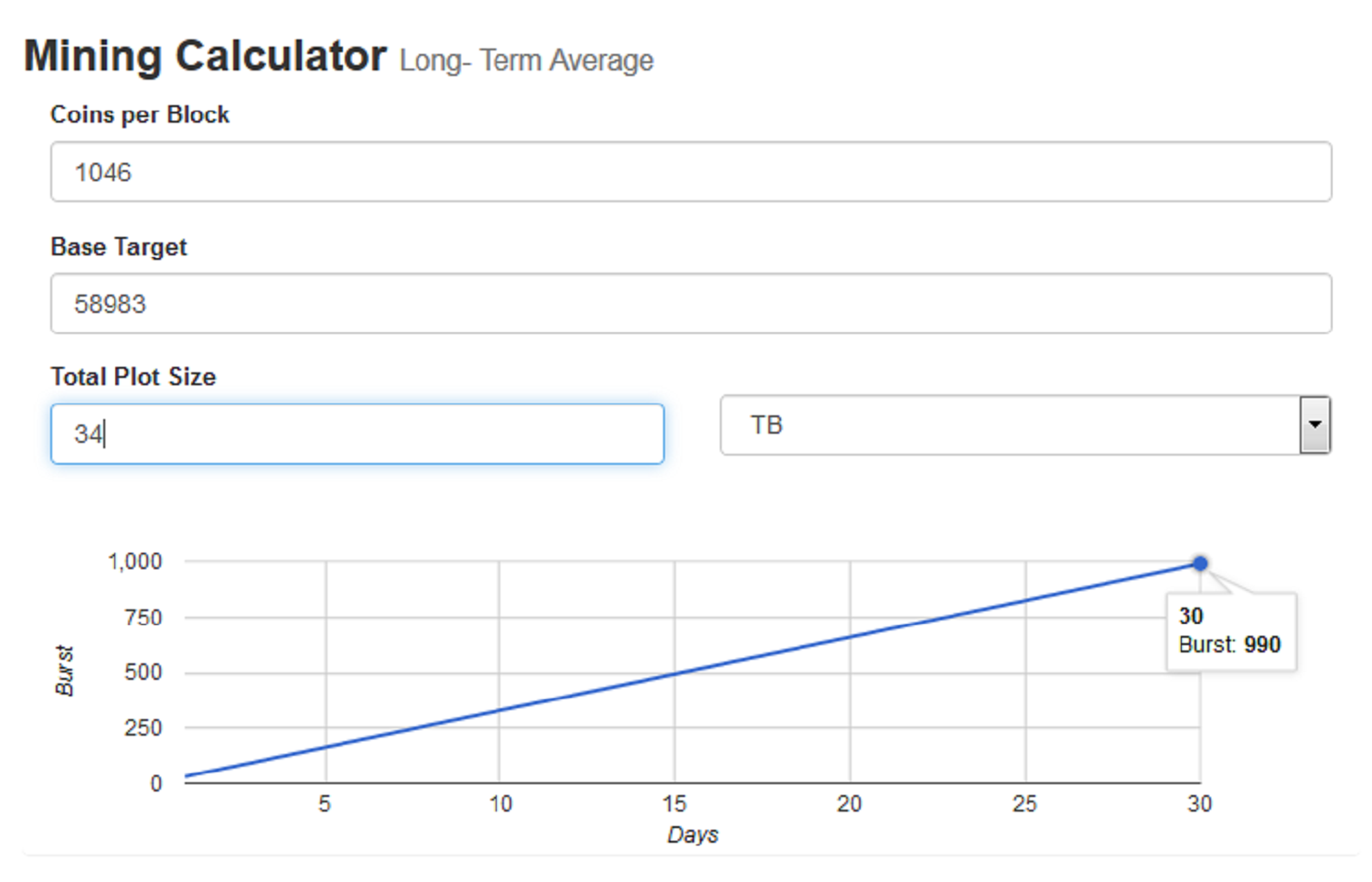 So in conclusion monitor all the time the specs from the pool that you are mining, because it can have errors, your rig can malfunction, the plots can be damaged or have the same number and in those cases you will have to delete the damaged plot and plot again.
In the worst case a hard can just disappear and your pc cannot read it anymore for some reason so you have to check that also. For this case it happens usually because of power surges so an APC can help you a lot in those cases.
Let me know if you encountered problems in your mining adventures!
Burst Mining Rig Build And Equipment:
Lacie porsche design 8tb usb 3.0 desktop 3.5 inch extern HDD:
GPU AORUS RX570
Motherboard MSI X299
Power source
seagate 10tb internal HDD
USb HUB
Tower
SSD:
Kingstone
WD Black
Previous useful post about the subject:
https://steemit.com/tutorial-trail/@cynetyc/burstcoin-turbo-plotter-9000-and-unlimited-review-and-test
https://steemit.com/tutorial-trail/@cynetyc/my-burstcoin-mining-rig-upgrade-part-1
https://steemit.com/tutorial-trail/@cynetyc/my-burstcoin-mining-rig-upgrade-part-2
https://steemit.com/tutorial-trail/@cynetyc/burst-mining-rig-upgrade-part-3
https://steemit.com/tutorial-trail/@cynetyc/my-response-video-to-linus-tech-tips-video-about-mining-burstcoin
Until next time I am Cynetyc and I thank you for reading this article!