I've been using Steemit for nearly a year and quite intensively for the last couple of months. In this post I will use my Steemit knowledge, combined with my years of Professional internetting experience to share with you some tips to help you on your way to Steemit success and maybe greater financial freedom too.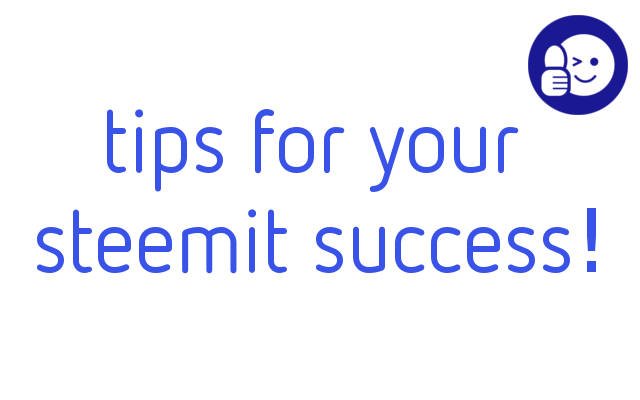 Learning & Research
It's easy to assume you know how steemit works, when in truth you are buying into a set of assumptions that you hold and that others are agreeing to be true. You can also review the website at https://steem.io for more info.
Creating posts
Create engaging, useful posts that solve problems or shed light on important topics.
Add value to your posts by doing research. The more unique value you can add to your posts, the more success you will have. So don't plagiarise the work of others. You can post videos from others and quote them but be sure that you make clear when you are doing that and also add your own ideas and comments in there too that add something to the post.
Find similar posts to your own post to make sure that yours are unique and to also find like minded users. You can use the browser plugin I have created for this purpose to help you.

Choose tags/categories for your post that accurately describe your post. Busy categories have more competition, but also more eyeballs looking at them. Experiment with different tags to see what works for you.

Design your posts to look good, using a first image that is formatted to landscape orientation to create a good thumbnail in steemit.

Time your posts so that they will be seen by your target audience - so if you are an English speaker, that might be around 8pm GMT - so that both European and American users are awake.

Learn to use a graphics application to make custom images for your posts. Free apps exist online or you can download a free app such as GIMP or use a free online photoshop clone, such as this one.

Write your posts in a text editor before posting them on Steemit - this will ensure you don't lose your work in the unlikely event of a technical problem with Steemit during the posting process.

Be Creative - consider running a competition where the prizes are paid for from the post payout - so it won't cost you anything but will generate excitement and gain you followers/friends.
Post Promotion
Boost your post's upvotes as much as possible as quickly as possible to do your best to make sure your post scores highly in the 'hot' list for your chosen categories - the more votes and payout your posts get, the more people will see them and the higher their potential will be.
Use vote boosting services such as @randowhale, @booster & @minnowbooster.
Post your links in relevant areas of Steemit's Chat app and Discord Channels.
Post your links in Steemit focused groups on Facebook and other social media sites.
Reply to as many comments as possible with intelligent, useful comments.

Comment under other users' relevant posts and leave links to your posts - TACTFULLY, without being annoying or distracting away from the original topic.

Make friends with commenters and work together to help each other and achieve your goals.

Fill out your profile information and choose an attractive profile image. What is it about you that people will want to connect with and will value?

Courtesy Follows - You can gain new followers just by following other users, since some will follow you back out of courtesy.

Resteem great content and let the Author know in a comment that you have supported them.
Managing your profile and account
General Tips
Be patient! Building your reputation and follower list means learning the steemit system and you are unlikely to succeed in a few days.

Be respectful and considerate when communicating with others, but at the same time also be respectful of your own needs and don't let others push you around.

Be honest and transparent. Stick to the truth!

Don't beg for votes or money - you can still ask for help, but state your case.. Why do you need help? What help do you need? Provide evidence that you really do need help and are not just being lazy and trying to get money/time from other people.

Use a browser theme to improve your experience on Steemit. The basic theme is pretty boring and doesn't inspire your friends to use Steemit when they see it.
Got Comments?


Do these tips help you? Let Me Know In The Comments Section Below
Wishing you well,
Ura Soul
Steemit T-shirts, Hoodies and Many Other Steemit Inspired Products are On Sale Now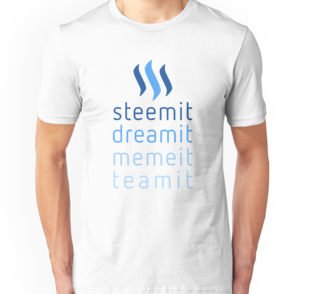 Buy your "Steemit, Dreamit, Memeit, Teamit" T-Shirts, Gifts & Other Clothing Here.