Hello everyone I hope you are very well!
In this post we will talk about how to create a repository in github.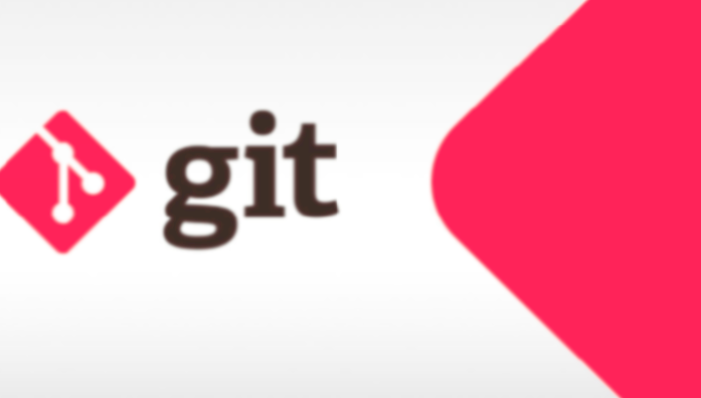 As we saw in previous post a repository is where we host our project with git and we can have a history and control of everything we have done in the project, but we have always done it locally, now in github we do it remotely where the person Whoever wants to can clone and work on our project if he has the necessary permits.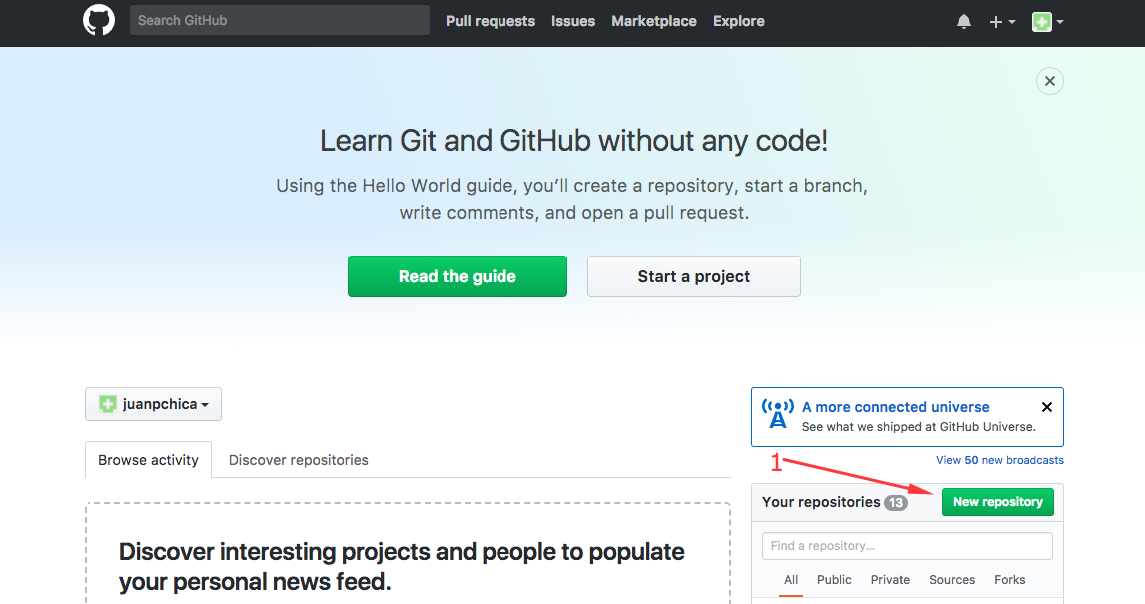 As we see in the previous image, we click on the button and the following window appears ...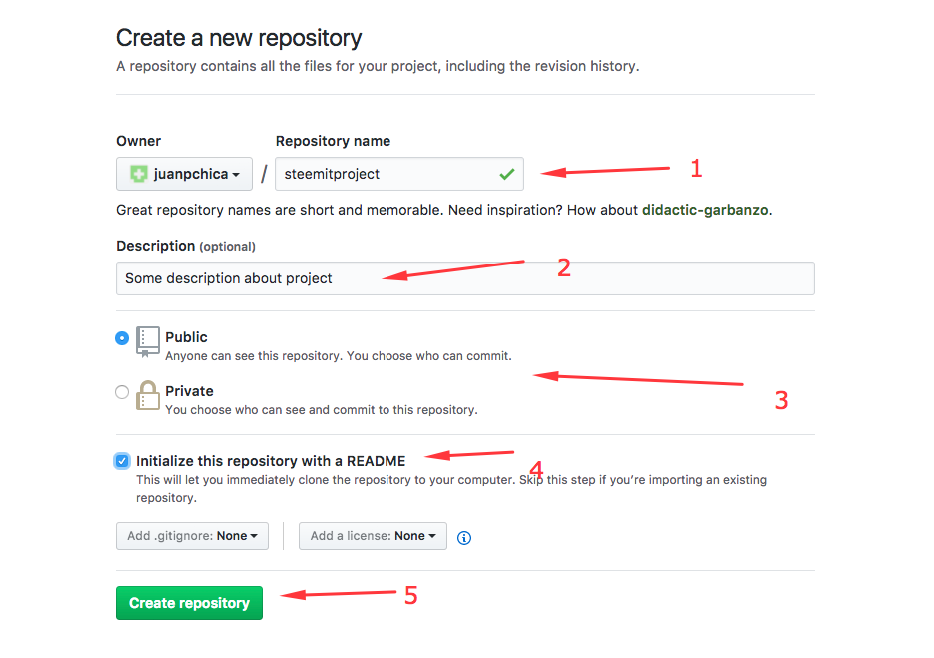 Now we fill in the indicated fields with a repository name, a small description and the option to choose if our project will be private or public, if it is private you must have a premium account.
Also the option to create a readme that is a file in which we put that deals with our project and finally we give in creating repository.
Once we believe it, the following image appears ...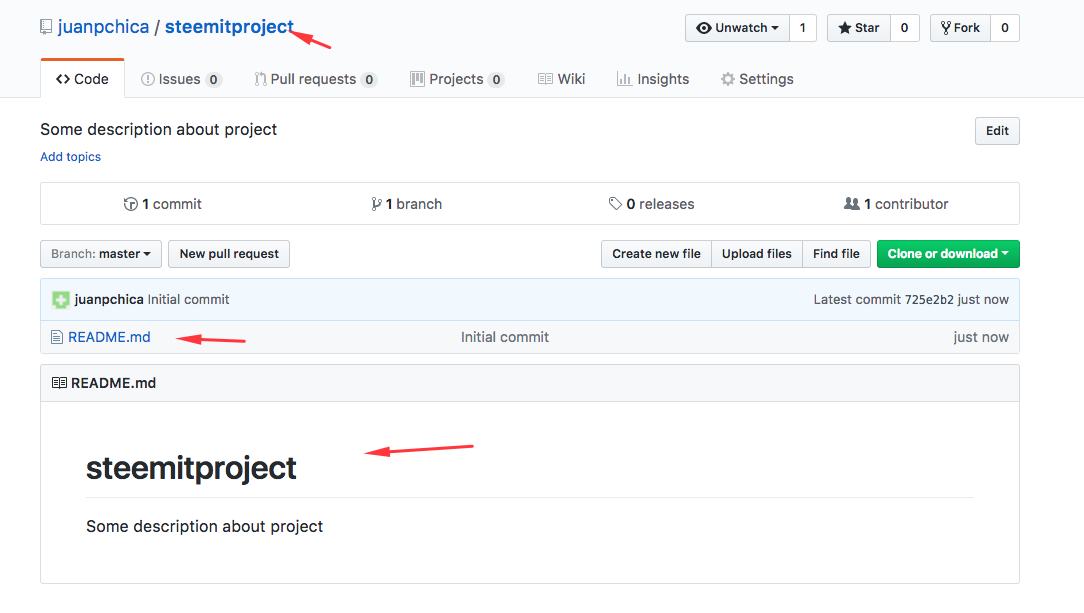 and we have our repository ready, in the next post we will see how we can clone it and work it from the local one.
regards!