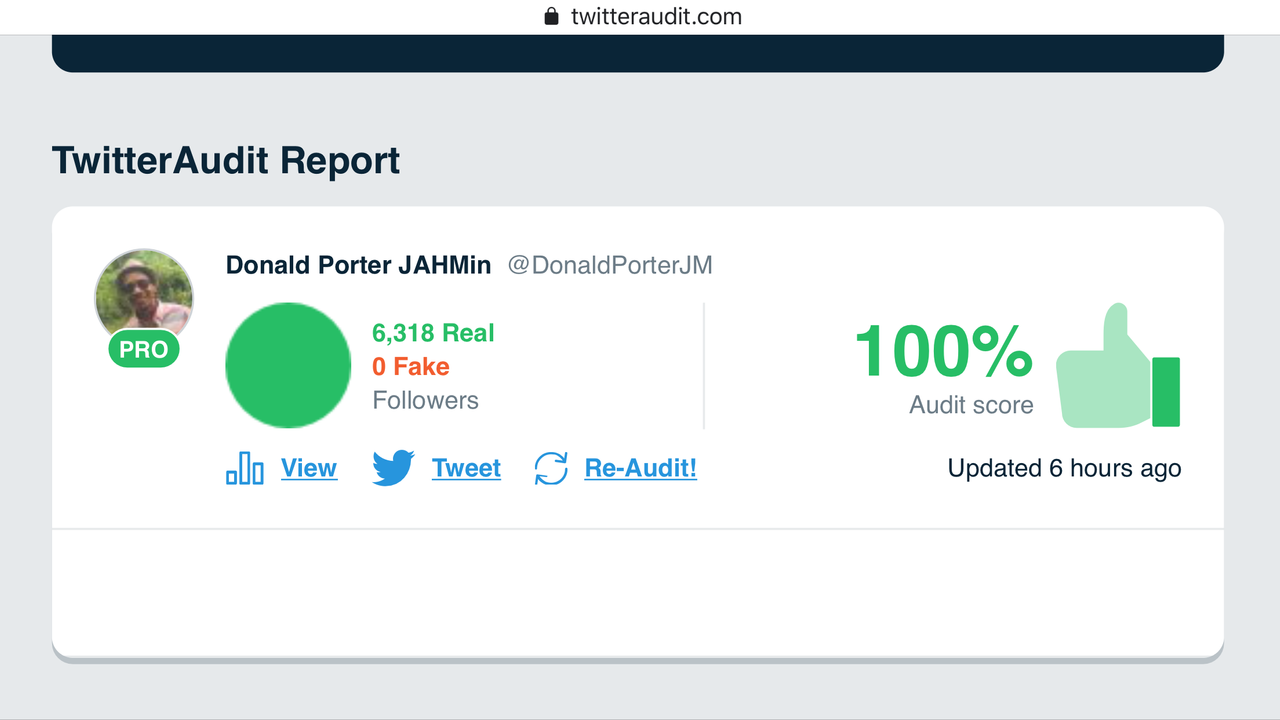 Fearing that I may be shadowbanned there along with FaceBook, I audited my Twitter account this morning using TwitterAudit.com. I blocked every fake account, no mercy no last doubts. A total of 943 blocks, that would take an hour; so I set it and went to sleep.
Woke up 6hrs later to a dream: 6,318 followers were left— no fakes. Well sorta, guess it depends on your definition of 'fake followers' 🙂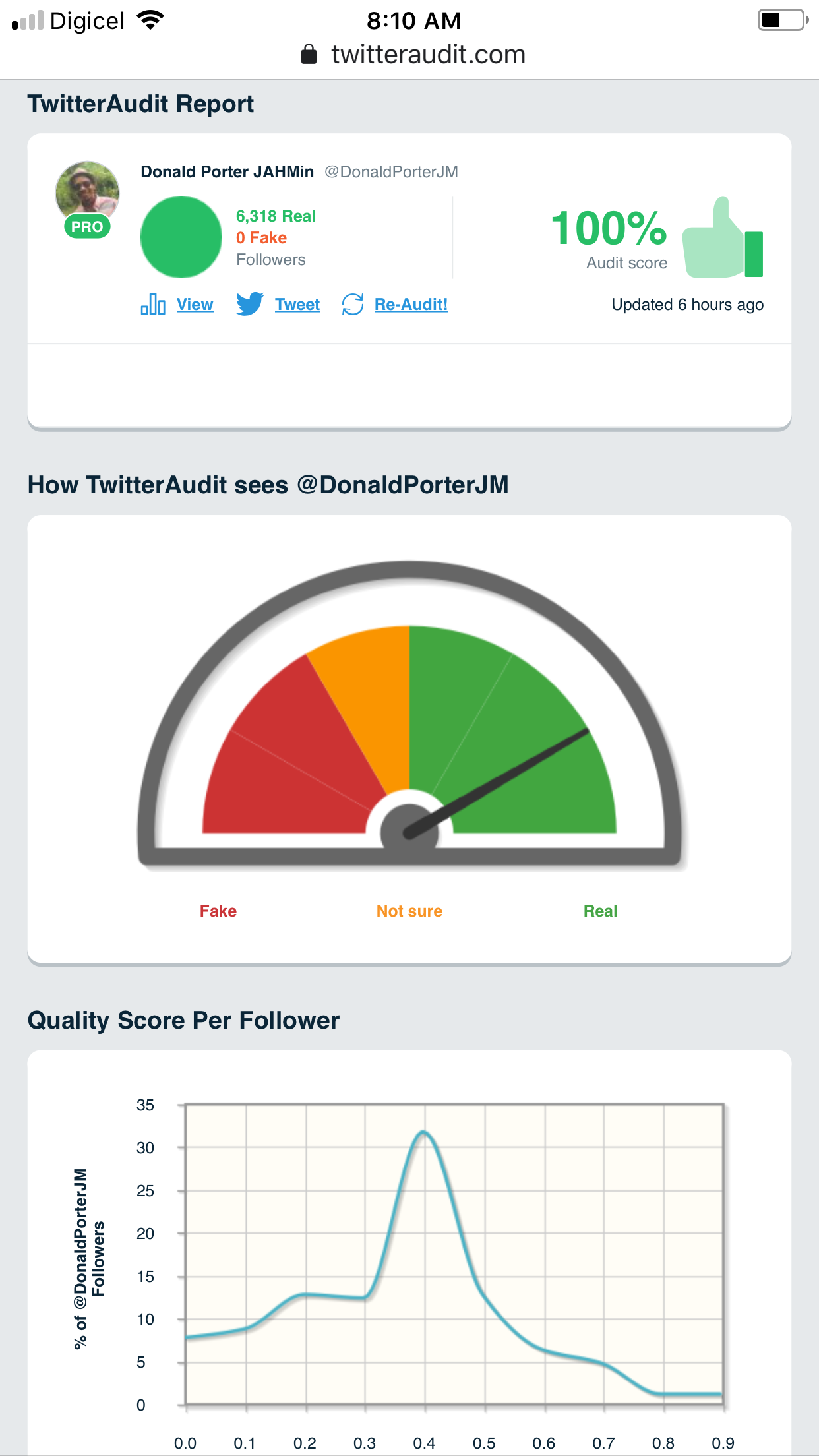 Hopeful that I can now shill in peace without the random cryptotwitter bot or troll invading my posts. Much has changed, gone are the days I looked forward to 'going in on' Crypto trolls, maximalists and clueless traders. That's all just a waste of time, no matter how much publicity cryptotwitter spats get.
TwitterAudit Pro cost $5/month and is very useful, if you interested in cleaning up your twitter account I suggest giving them a try. There's also a free trial 🥳
Jah Bles
Posted using Partiko iOS