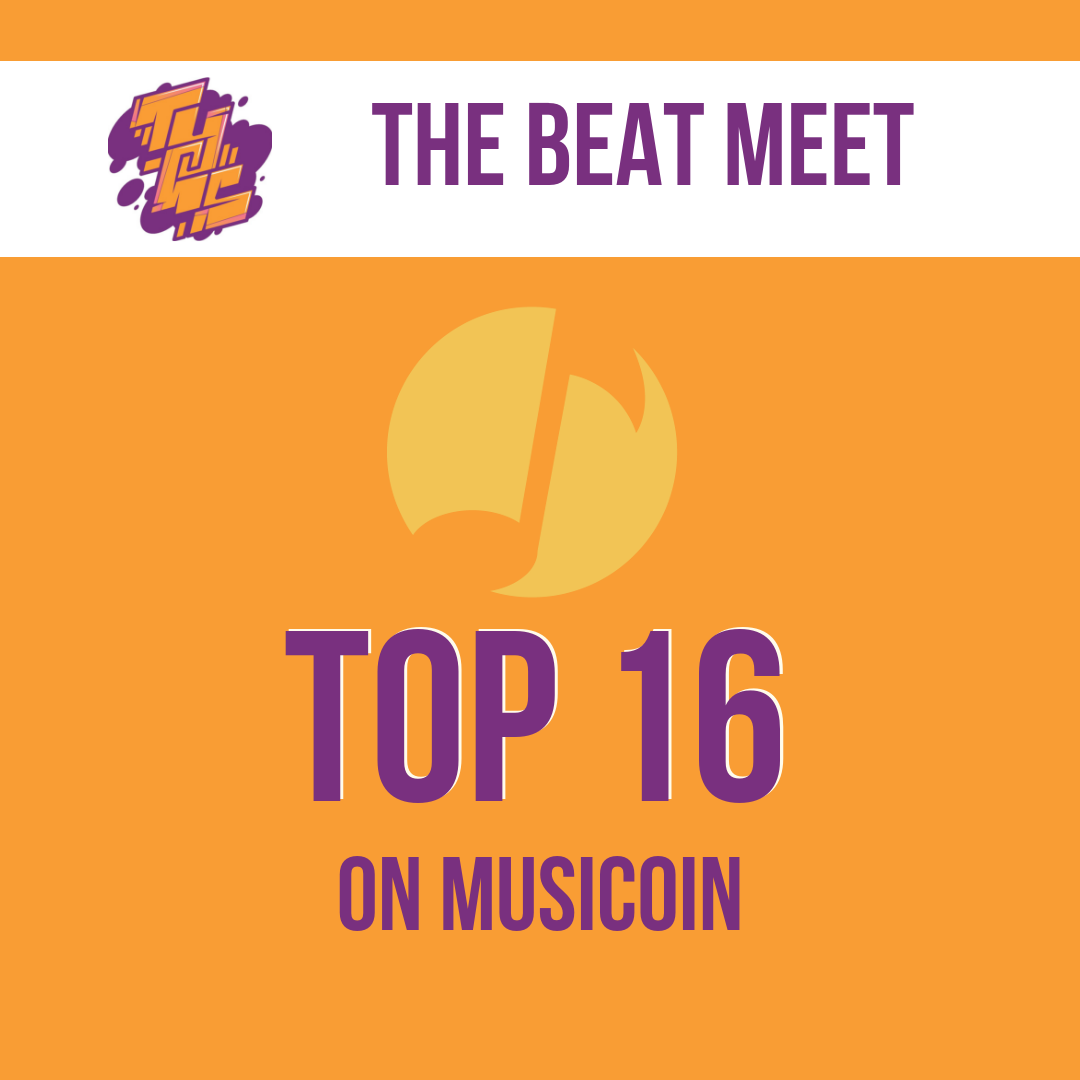 From the 36 Malaysian Beat Makers who submitted for our Auditions, only 16 are moving on to the Battle Round and we are excited to dive into our collaboration with @musicoin, who will be hosting the beats for the Official Battle!
The Beat Meet - Meet Our Top 16
---
NAXX // AMEYY // CHAZZONDABEAT // FREED // PUFFIE // SBBEATSMY // SHFF // DNASRUL // TRIP // HM // XZET // ARIFFASYRXF // DARYLL3D // AI/NH // LANTOS // BONKS
---
This post is designed to help assist our Top 16 moving into the Battle Round, so here's how it works:
Your Entry should be no more than 2 MINUTES
Save/Submit your file as MP3 320kbps Format (no Wav files)
Email your Battle Beat to tygsofficial@gmail.com on or before 27th November 2018
Create a Musicoin Account using this LINK
Judging will be done between the 27th November - 12th December 2018
For Bahasa Melayu go to the Google Doc Link HERE
---
Why Musicoin?
It's simple really. Musicoin allows all of our Top 16 Beat Makers to monetize their entries so they can earn $$$ each time someone plays their beat!
It works similar to other Music Streaming Platforms but the payout is in redeemable digital currency ($MUSIC) and you can make more per stream than you would from Spotify or Youtube.
Why are we using the @hhtb Musicoin Account?
To make it easy for listeners and judges, we are using the Hip Hop The Blockchain account to host all Top 16 Entries in one place.
Why should you create an account?
In order to receive the rewards (we will give the FULL amount in $MUSIC) that are generated through Musicoin "plays" you MUST have an account. You can create one HERE
Can you post your entries elsewhere?
Of course you can! You are free to post your Battle entry on Instagram or Soundcloud. Just make sure to direct people to the Musicoin link so you can earn!
---
Here Are Some Tips
Submit your BEST Original Beat (no old or previously released beats please)
It's a Battle, so make sure your entry is a BANGER!
Be Original, Represent YOU
Work on your mix/master to submit highest quality possible
Don't wait to the last minute!
The more people you get to listen to your Beat on Musicoin the more $$$ you can earn! So make sure to share your entry as often as possible.
If you have any more questions please contact us through DM on Instagram or reply to the email thread.
---