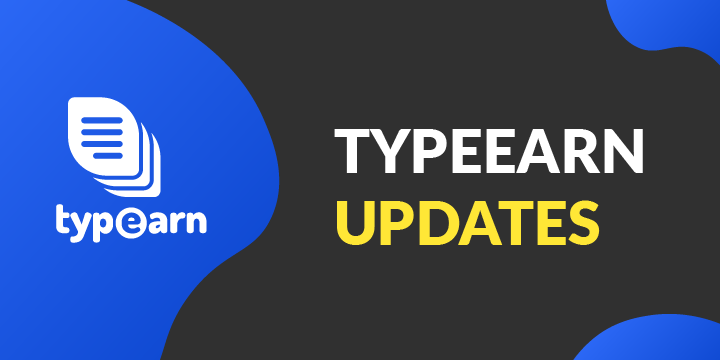 Hello TypeEarners!
We bring to you updates and news on the Typeearn platform.
Little improvements on the post editor.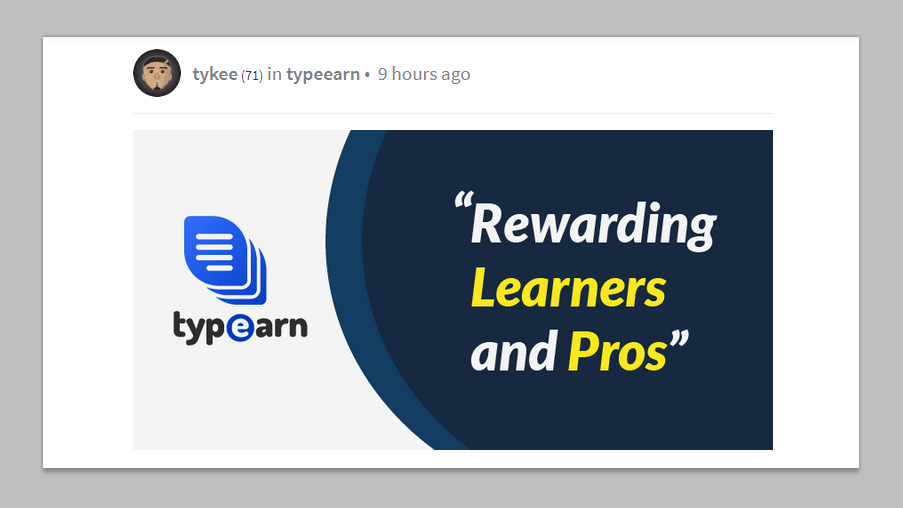 Many people were facing some issues on our post editor for some times. When a post is published from our editor, it displays a couple of tags which distort and disarrange the post. Also, regarding some suggestions from the community, we make the minor changes needed, and result from our post editor is now much better than it was.
Typepower More Effective.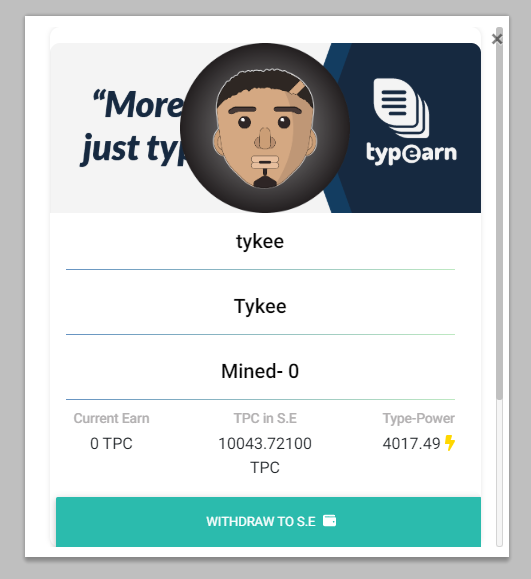 Our community is growing every day, and the more we grow, the more the Typepower becomes more effective. Also, every user that joins and hold Typecoin take from the share of rewards. Therefore, users may notice a slight drop in the amount of TPC they are mining. This is because of the growth, but people holding TPC will also notice a significant increase in their mining.
Do Not Move Tokens Between Accounts To Earn
As we announced here, the TypeEarn team are working to make this interesting project a great success, and we need everyone here to be disciplined. Using multiple accounts will hurt everyone and the project itself. To make this more effective, we launch an inspection team, and they will be checking for suspicious acts. Anyone found using multiple accounts will be banned without prior notice.
Join The Typeearn Mentoring Program
As announced yesterday by @rosatravels in this post, the TypeEarn mentoring program is live, and it is open for anyone to join. There are amazing benefits to it. If you wish to join, click the post and read through.
Growth and number of token (TPC) holders
Our community has been growing over a couple of days, and we are 133 in our discord community and many have adopted our utility token (TPC). TPC is currently experiencing perfect stability in the market.
| Description | Total |
| --- | --- |
| Total token (TPC) hodlers | 170 |
| Total discord community members | 133 |
| Current market cap | $26,366 |
| Total circulating TPC | 500,005 |
---
Remember to always follow the upward trend of the TPC with your sell biddings. Do not be too anxious and bid at lower prices, for this hurts TPC and reduces its market value.
---
Thank you for following our updates and being part of this wonderful family. Continue to type and earn!
---
Our Wonderful Team
@tykee | @ckole | @sahmmie | @katerinaramm | @anharismail | @teekingtv
Our Influencers/Inspectors
@darewealth | @alokkumar121| @alvinckc

---
Follow Us On Social Media