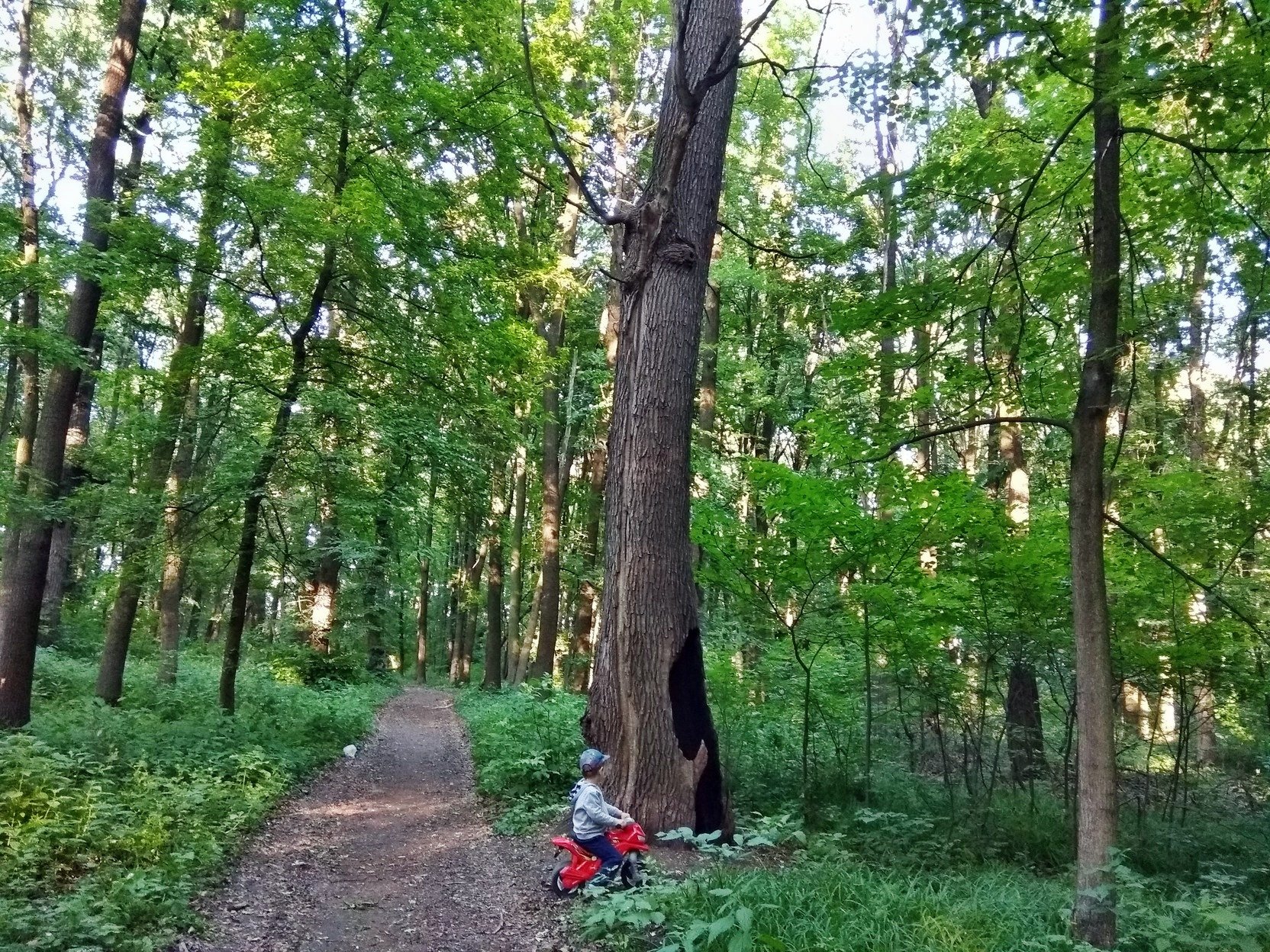 ---
There is such a living tree in our forest. If you look from a distance, it seems that everything is in order. But in fact, everything is different.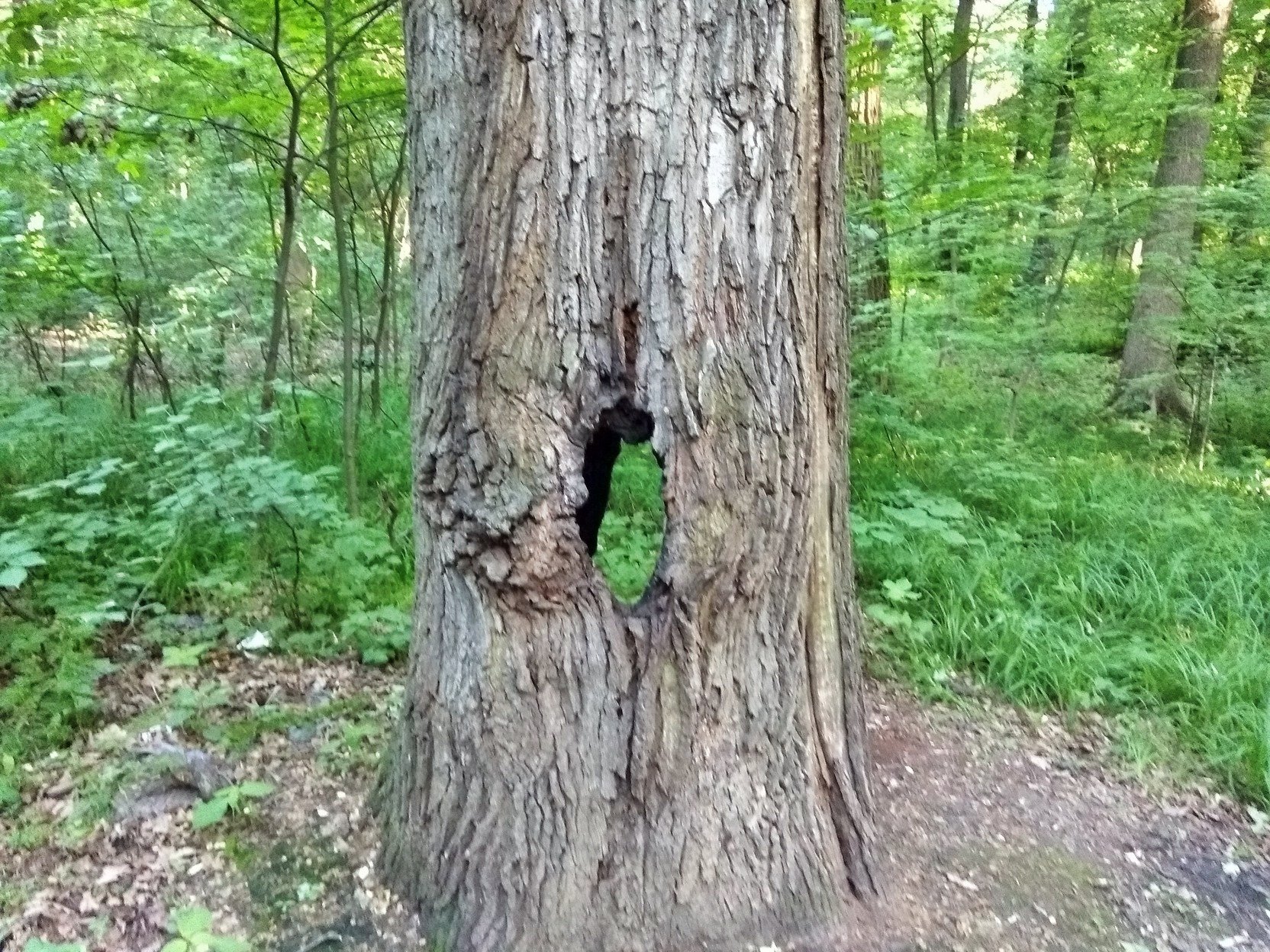 Hollow through.
---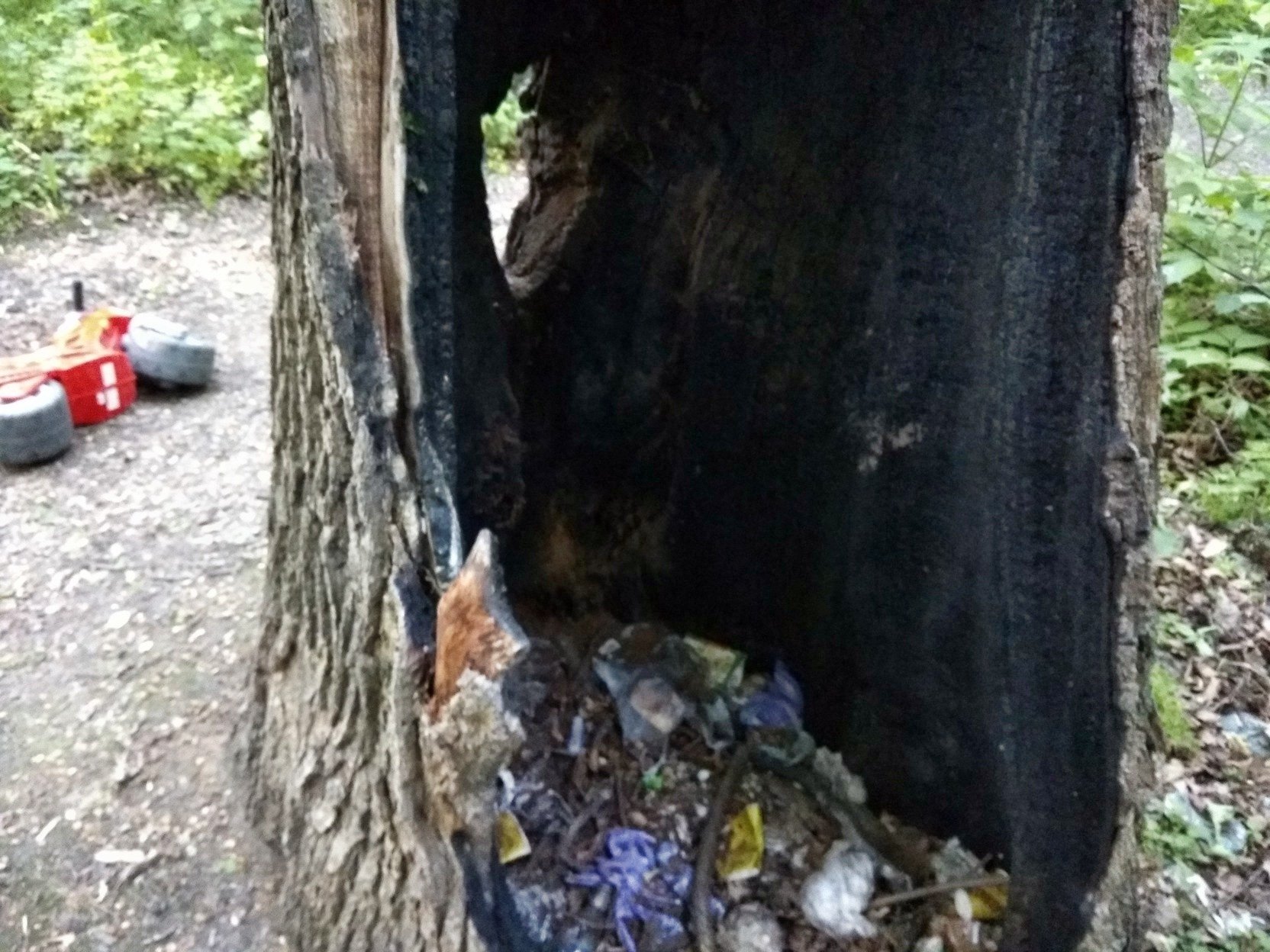 And inside a solid trash. Which someone periodically burns.
---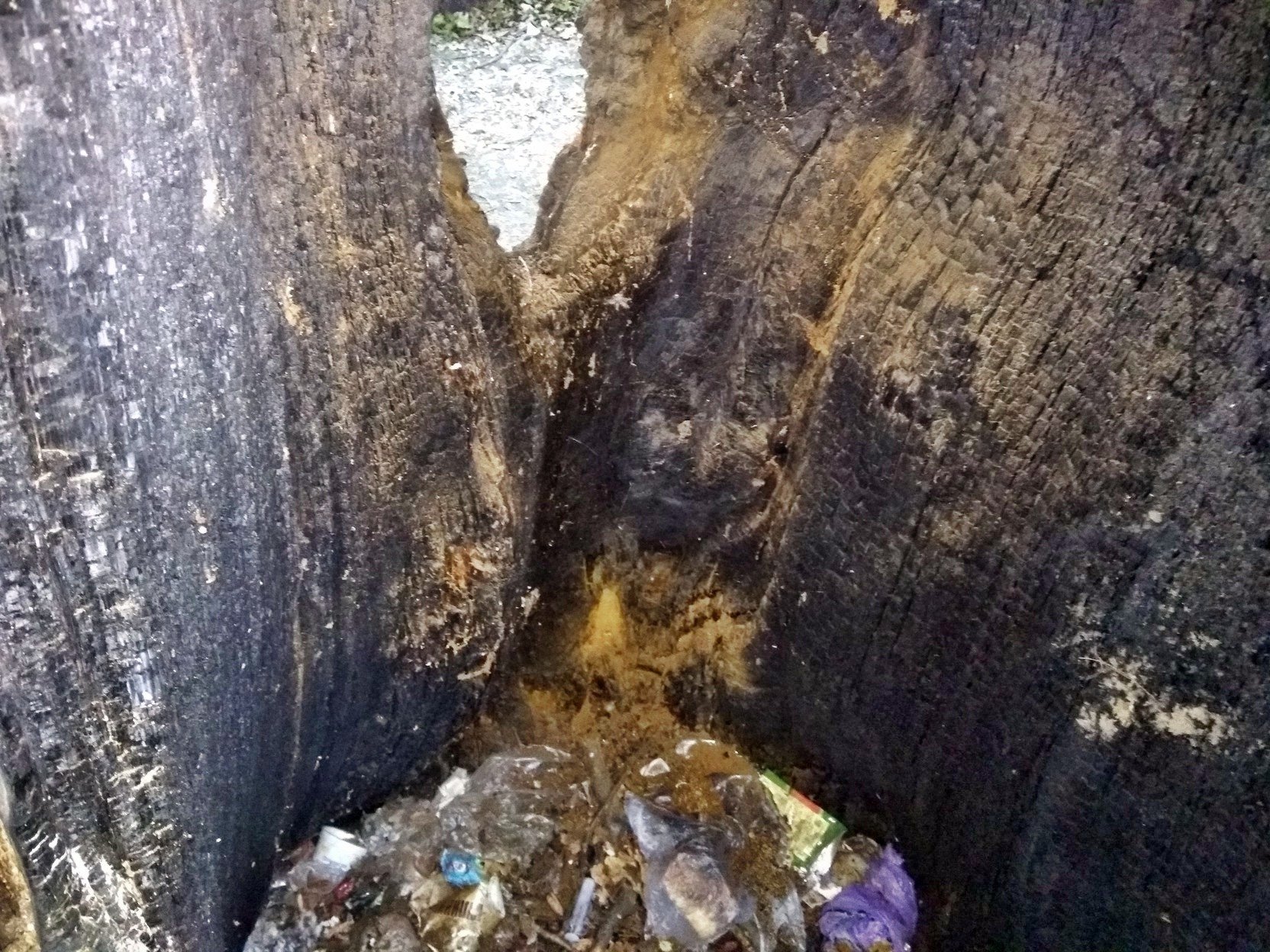 ---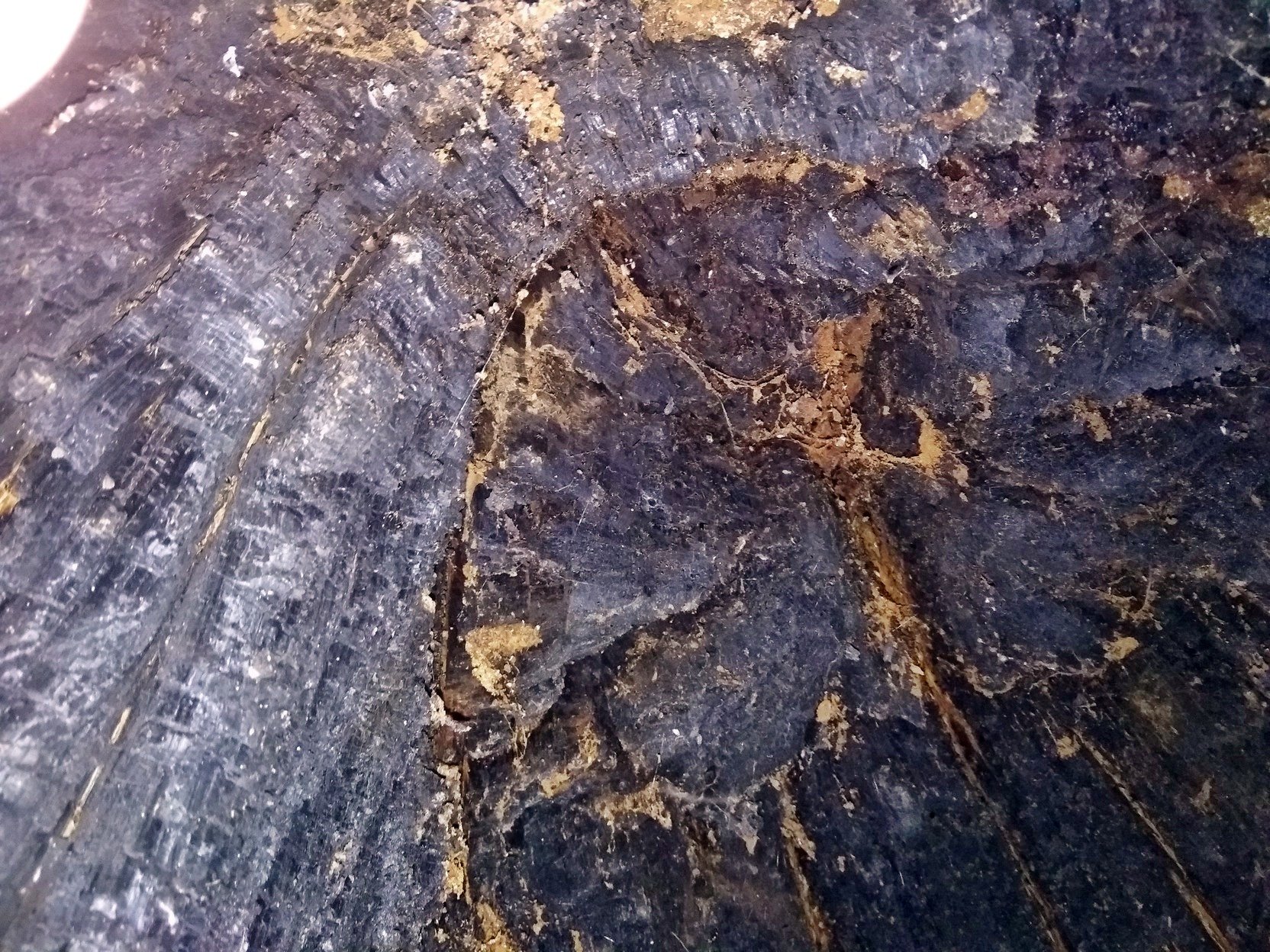 That's what a hollow inside looks like.
---
People take care of nature.