Pandas is one of those python packages that are in a data person's toolkit.. Whether you are into data engineering, data science, business intelligence or data analytics, pandas knowledge is a must have.
It's one of those courses I mentioned in my blog outside of steemit -- Python Courses for Beginners, Python Courses for Advanced Users and Python Courses for Data Science.
Python Pandas: Data Manipulation and Analysis
100% OFF with COUPON: LEARN_DATA_SCIENCE
 
Use the above promo code and the course becomes $114 FREE!
Once enrolled, should you want to download the course videos for offline viewing.. I have created a procedure on how that's done.
Support:
#Bitcoin (BTC) - 3Kyjg1Wj1PNGN3KhiRprxYvvQpdjC5kT3k
#Etherium (ETH) - 0x3d47e36531609e7fd9b06219f93a987f79e623e0

---
Sponsored ( Powered by dclick )
Hello, Steemians. Let us introduce you a new Steem B...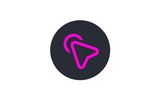 This posting was written via
dclick the Ads platform based on Steem Blockchain.