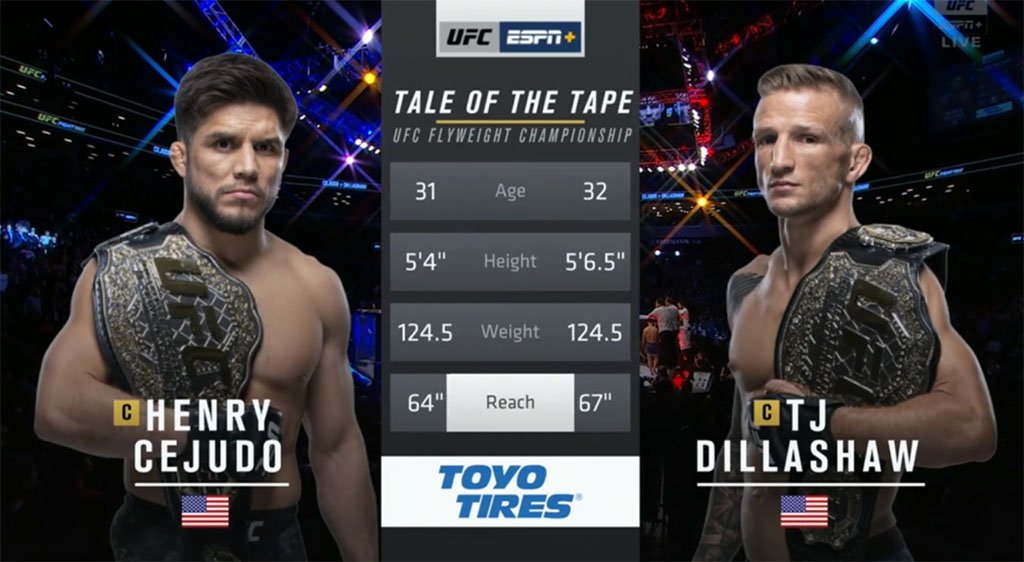 I am a big fan of both of their fighting styles. I really like Henry as a person. I have some money on the dog Cejudo.
Round 1
TJ looks very loose. Henry takes the center. TJ opens with leg kicks. Henry unloads with some punches and TJ is down.
Henry swarms TJ and lands punch after punch and the referee steps in and it is a TKO at 32 seconds in round 1.
When Henry was on the top he looked much bigger than TJ.
Final Result - Henry Cejudo by TKO