Hi friends,
It's 10 days before Christmas and December has been one crazy month thus far. With the crazy prices that's going on I know many are taking the chance to be with family and friends especially this time of the year, catching up and making up for many things, I for one am, too so I apologise if I have gotten a little too quiet lately.
I have plenty to share, but time is not something that I can easily spare these days. Believe me when I say I miss posting and sharing but during this season of my life I have decided to prioritise my time on my family and doing things that I have been wanting to do for the longest time.
Nursing my family back to health.
It's ironic because one would think since being a stay-at-home-mom the welfare of the family should definitely be tip-top, right? Nope. Truth is, sometimes we are so overwhelmed with so many things on a daily basis that we end up doing just about anything to keep the flow, and mindfulness can be very low especially when coffee is the only thing that drives your body to work.
It's easy to be present but not being present.
So after I prayed about my last job and got a pep talk with my Papa upstairs, He told me to let go and gave me a specific word for this season; to nurse my family back to health.
Henceforth my journey of life begun.
But, this ULOG isn't about it so let's save it for another time 😂 but I guess you could say it is a part of it as well.
I've been homesick for the longest time as my hometown is in another state that requires me to fly in order to go home. After many bubbling long thoughts I've decided to call home and tell my papa. Now, you must be wondering why I needed to do that lol I was just basically calling to ask if my parents were planning on being away during those weeks. You know, just in case. Wouldn't want my babies to miss their grandparents. And it will be my second baby's first flight! Yay!!
I have booked the tickets and am extremely excited to be flying home next month, it's been 2 years since I last went home, mainly because my siblings are all here and my parents figured it'd be more time efficient and cost effective for them to fly over instead. I am also very anxious TBH, because I will be flying alone with my two little humans 😂
Talk about doing the hard stuff!!
I guess a switch in me recently flipped after the passing of our cousin brother. Suddenly there was a surge in me to start moving past inhibitions. You know, even little little things like not being able to go out because my husband drives to work, and the fear of bringing your two little children out all on your own. So after kicking those demons in the ass I decided to do one of the things that I have been wanting to do for the longest time...
To bring my little ones out on a mini adventure and to trade in my old bracelet for a new one. ❤
I had a bracelet that I bought for myself before I got married but the chain broke just like my heart 💔
HAHAHAHAHA sorry guys, I was just trying to be punny 😂 I'm just kidding! Or am I? 😏
My husband works 6 days a week with overtime on most days so it's hard to catch him having an off day really. After contemplating the odds I've decided to do the hard stuff. I downloaded GRAB and called for a ride. LOL I must be some weirdo to only be using it for the first time, I even had to ask the kind driver if I was using the app right 😂
It was a rainy afternoon and the traffic was bad, but it was still bearable 'cause the driver was a friendly middle aged man who happens to be of the same Chinese dialect as I am, a Foochow. No we didn't speak Foochow, I am awful at it lol but it's refreshing to find someone of the same dialect, it's like meeting a long lost distant relative that you do not have 😂
He made sure we were safe and off we went to the mall, hunting for the jewelry shop where I bought my bracelet. Too bad I forgot to snap a photo of it, it was curvy so I guess that was why the end easily snapped.
After lots of choosing and trying I finally found one that I liked. A simple design that could easily fit any occasion. It was indeed a beautiful exchange!
Tadaa!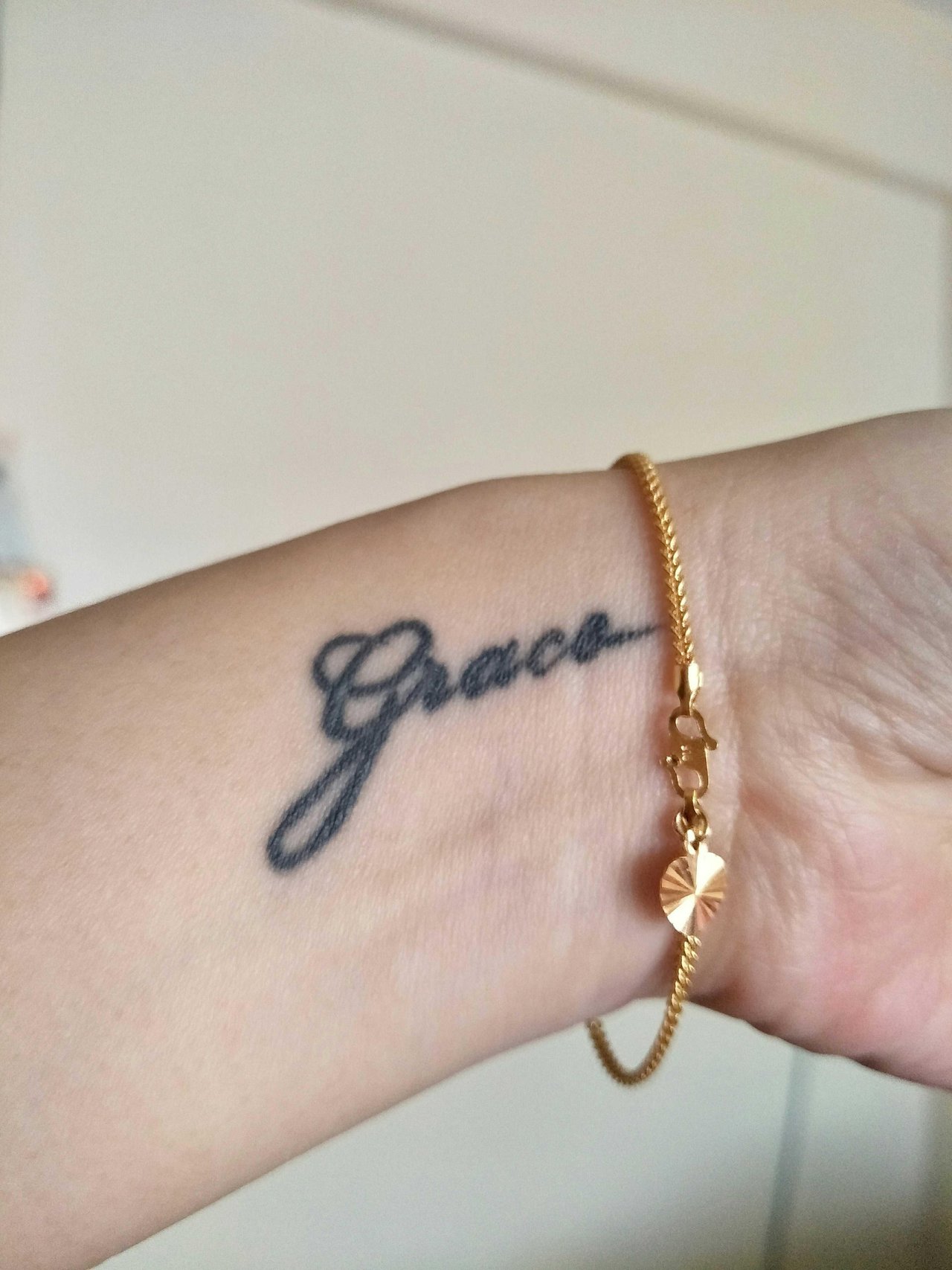 Simple and nice. 😊
Now if only I can make sure the boy doesn't pull it. Haha!
My daughter has been ecstatic about going on the train, so after the bracelet affair we took another GRAB ride to KLCC and bought some bread before we took the train home. It was already almost 8pm so some bread would help. We managed to take some photos before our ride came. Here's a flower face for you.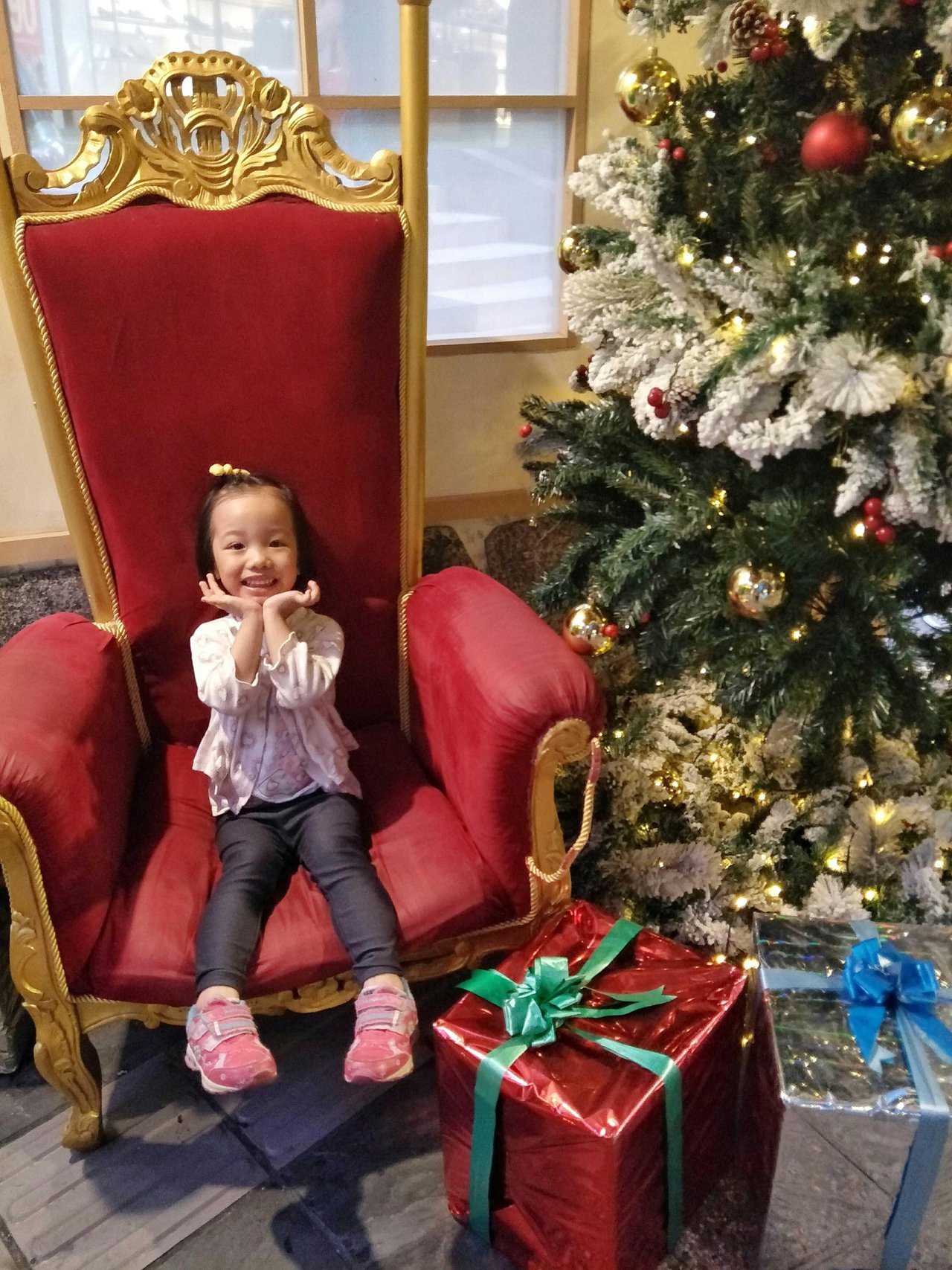 Not the best lighting but it was a pleasant ride, it was also the little boy's first train ride. The passengers were nice and they loved the two cheeky humans 😊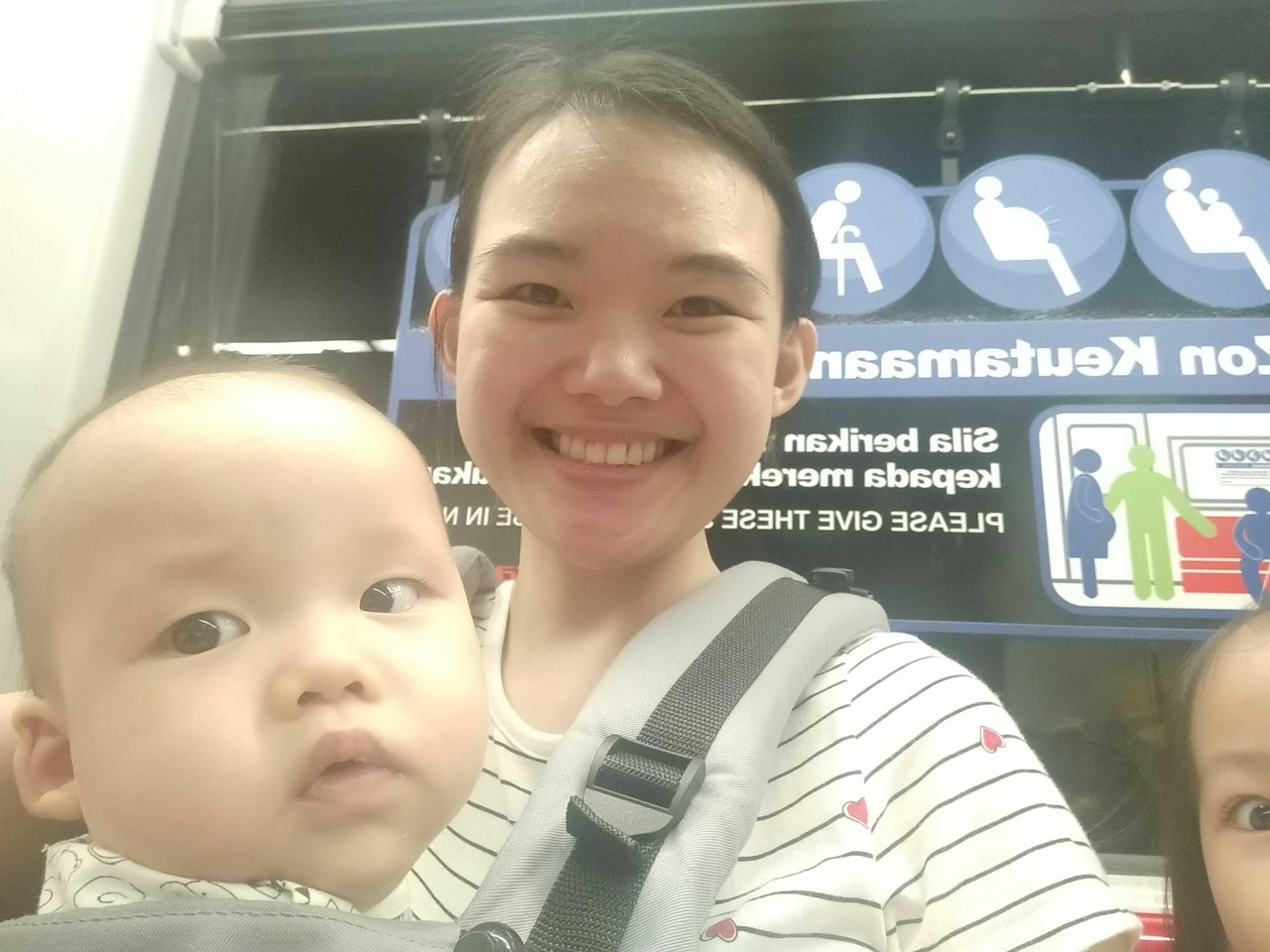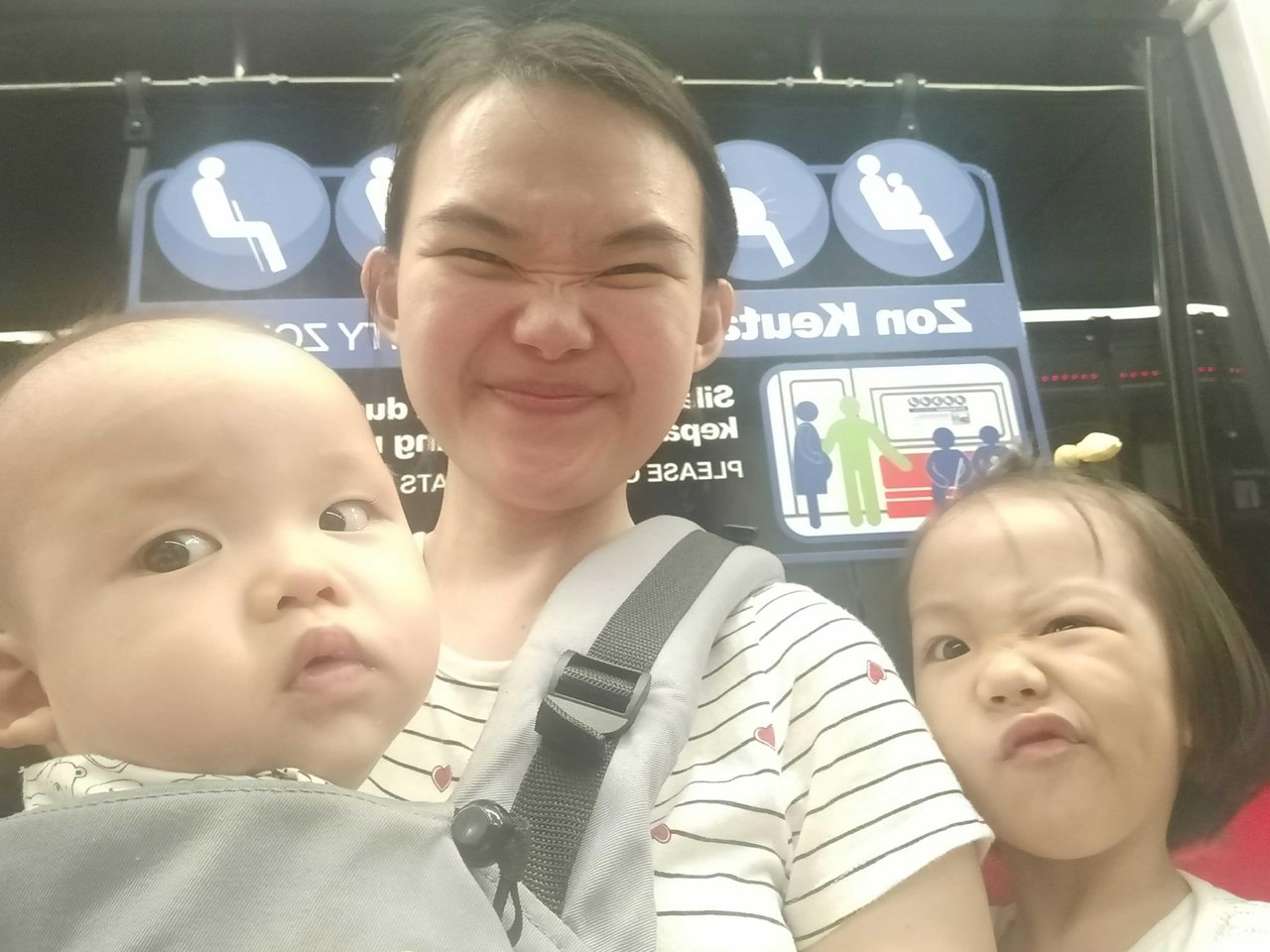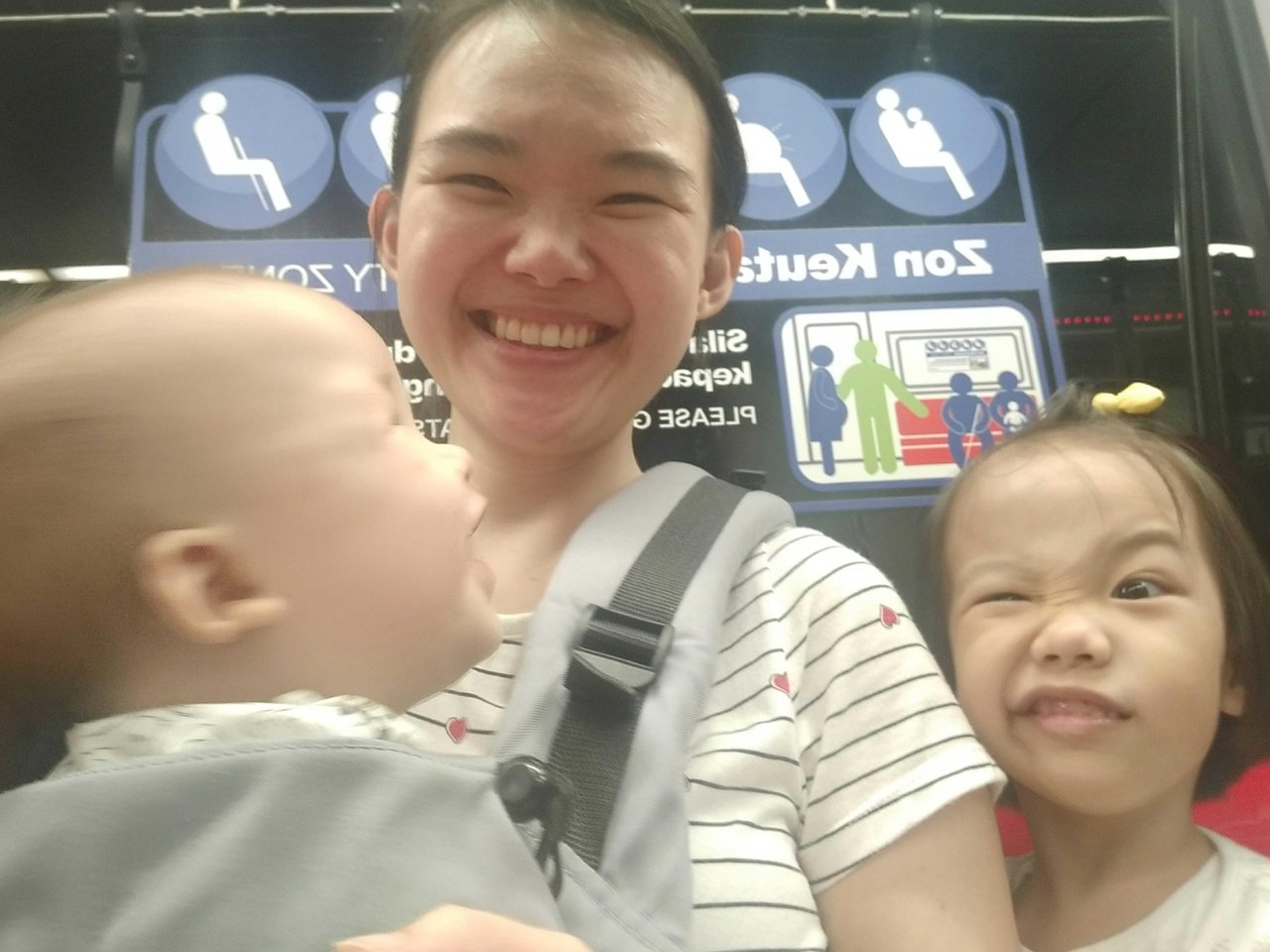 I know to many this may not be something significant, but it is to me. I am proud of myself for taking this first step of doing this on my own, and I know I will get better at it soon enough. Inasmuch as I would like to always have my husband around with us, the fact is he can't, and it is for an important reason.
So I shall give thanks for all his hard work, and continue nursing my family back to health, and while at it, building memories for my little ones and showing them that they are worth every adventure that awaits.
And maybe, just maybe, they'll take us on their little adventures, too next time.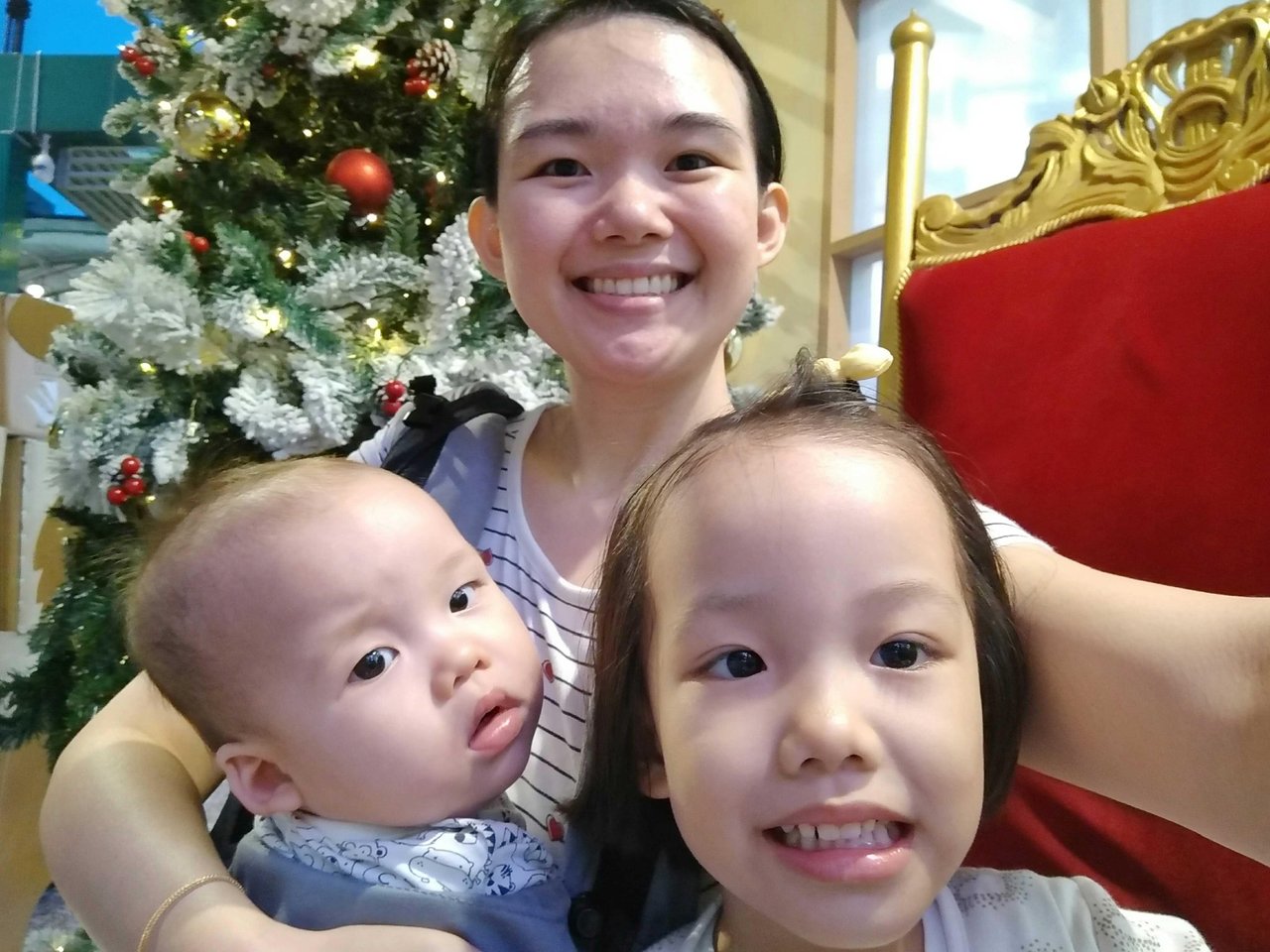 Merry Christmas to you, wherever you are. As you read this, may God bless you in the year to come, and may peace and goodness follow you always. 💓