LAGOS...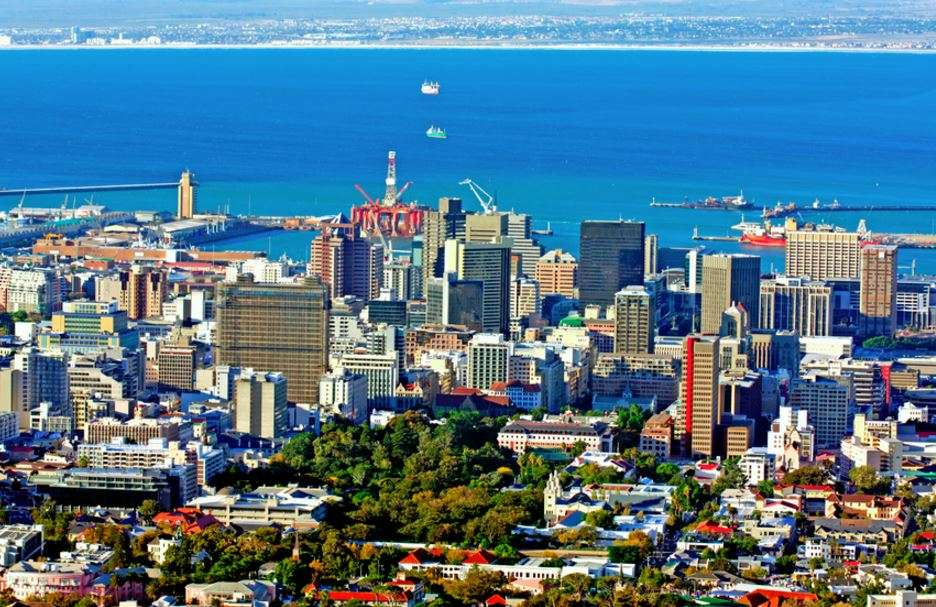 Source
The centre of Excellence as they said it was. True. Lagos is one place where you can do anything and everything to get money. The home of business. Connections. I was born in this "beautiful" city and it was nice, to tell my school counterparts that I was raised in Lagos. It's like Nigeria's heaven - to those living in macabre conditions in other states. One thing they were unaware of, is that: In Lagos, money dwells in abundance - and so does poverty.
🎶E iye eheheheh... He has given me victory..
All of you God had given me victory.... He has given me Victory🎶
Waking up to Eben's Victory wasn't a new thing. It just reminded that my hearing the song alone meant I was given the grace yet again to see another day. My way of reminding me i needed to thank God for that. Every time I set my alarm at night not sure if I was ever going to live long enough not hear it ring. But 4 am every day, I woke up to my victory over death. What a way to wake up!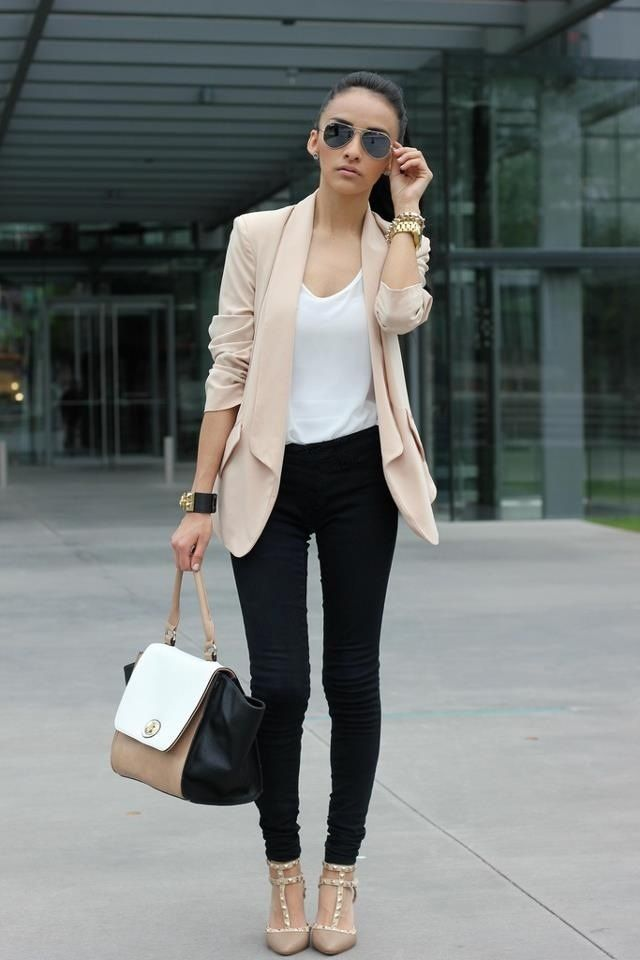 Source
White shirt, black pants, nude shoes and jacket. Omo i no dey send anybody today, I cannor come and kee mysef on top presentation. Been planning this for 3 weeks; my Supervisor finally accepted that i was ready and booked me by 11 am on his calendar. Now the D-day has come and PHCN decided to disgrace themselves.... Mtcheeww.. Staring at the mirror, I did look cute. Satisfied, i grabbed my handbag from the table, my laptop bag, filled my wallet, deliberately didn't say bye to anyone and into the dark streets - which would have been ignited if only hoodlums didn't remove the street lights the government had put in place.
Mom and I had an argument the night before, else she would have offered to drop my at the bus stop while i wait for the staff bus to arrive, something she does when she knows I spent a lot of time in the kitchen the previous evening and I didn't have adequate sleep. Well she didn't offer and I didn't ask.
Women are complicated, I know right!
It was the first time I was coming out around 5.30am alone, but there was something about this morning. Everywhere seemed darker and with more people. As I stood on the median strip of Maryland bus stop, I could feel fear and I feared people who looking at me could see it too. Suddenly, 4 heavy built men started to walk towards me. I could ascertain if they were armed, but the speed with which they moved towards my direction caused an erection of the hair follicles on my skin so i could feel my goosepimples from the inside. Taking down one guy would be easy - hitting a guy on the nuts was the only way i knew and could at that moment defend myself against men; but 4 men??.
"No way, No!"
I tightened my grip to my laptop bag because the way I was standing, that would have been the easiest thing to snatch. Running away wasn't so great an idea, i had to remind myself my legs weren't so long & I wouldn't be able to do so with the weight of bags I was carrying. The closer they got, the faster my heart beat: and then 3, 2, 1....
They.....They..
They just walked past me!
It was like ice was poured on me. I felt both shame & relief. Lagos had really changed. I wasn't the kind of child who roam about the streets at ungodly hours, but in my childhood, there had been repeated cases of rapes, robbery and murder even in broad daylight. Anyways I was safe, so were my gadgets.
Out of nowhere, I felt a drop of liquid at the back of my palm. Looked beside me to see I was the only one standing and everyone else had increased their pace. I felt another drop, and then another and it occurred to me..... It was about to rain!. There was no way I could afford to get wet in what I was wearing. My hair wasn't a problem unlike some ladies - I wore natural twists, plus my hair had the tendency to get wet and retain its texture and quality. It's just too great. My major concern was my shoes. It was nude color, and suede!. The median strip wasn't floored, it was sand filled. I imagined "drenched Ally" walking into the office and I sure knew there was nothing I could do. The sand was starting to stick to my shoes and trousers and for once I was grateful for the power outage - else nothing would have stopped me from wearing my white gown. The downpour had started and I could feel my moisturizer acting as an adhesive between my skin and my clothing. Because of the nature & temperature of the office, I had applied excess moisturizing cream to prevent my going dry. Now, nemesis had gripped me in the throat as everything went down with the rain.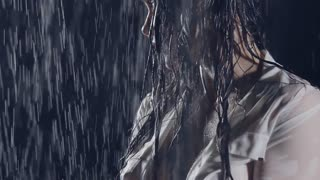 Source
I then understood what the ladies with heavy makeup face during a downpour.... It was terrible and 4 minutes into the "getting drenched", the staff bus pulled over... My joy was that my laptop back was water resistant and i had put my phone and other paper work in it before the rain got heavy so I was sure the only thing needed to dry was myself. The tension of my presentation that I had woken up with was washed away by the downpour and replaced with cold - I was freezing. I got a towel from a lady sitting behind my seat, and as I sat down close to the window where I could see the wicknedness nature had done to me, I wiped what was left of my Girlfriend's Moisturizing lotion from my face. Then it dawned on me.
When it rained at night, I would wake up to grab a blanket because I was cold. But what about those who slept on the street; not only did they not have blankets to protect themselves from cold - they also didn't have a roof or a shade to protect them from the rain!
And unlike most of the areas on the mainland of Lagos, Maryland barely had shops with shades. Majority of the shops there were malls & supermarkets, which were guarded with gates.
O Lagos; Why?
My eyes felt heavy and once again obeyed the call of nature...
Good morning ladies & gentlemen. My name is Alison Udeme. I'm a 300L student of the University of Uyo studying Biochemistry. I came to this establishment as an intern in.......
and GBAM!..
I bounced off planet dream to realize the bus engine had been put off.
Whew... Finally!
As I tried to take off my seat belt, I noticed I was the only one trying to - which was quite unusual. Every other person seemed so relaxed. Making way between the curtains to see through the window, I realized we weren't at Marina yet, talk less of the car park.
WTF??!... It's 8.58am
Today couldn't be any worse. I still needed a drill before my presentation at 11.
Lagos is a beautiful city. But due its over--population and everybody wanting to buy a car - So many hearts have been broken..
This post was just to let you guys know that today was horrible for me.. My shoes got dirty beyond management, I got a cold & I still haven't eaten
---
---
---
Ally over and out