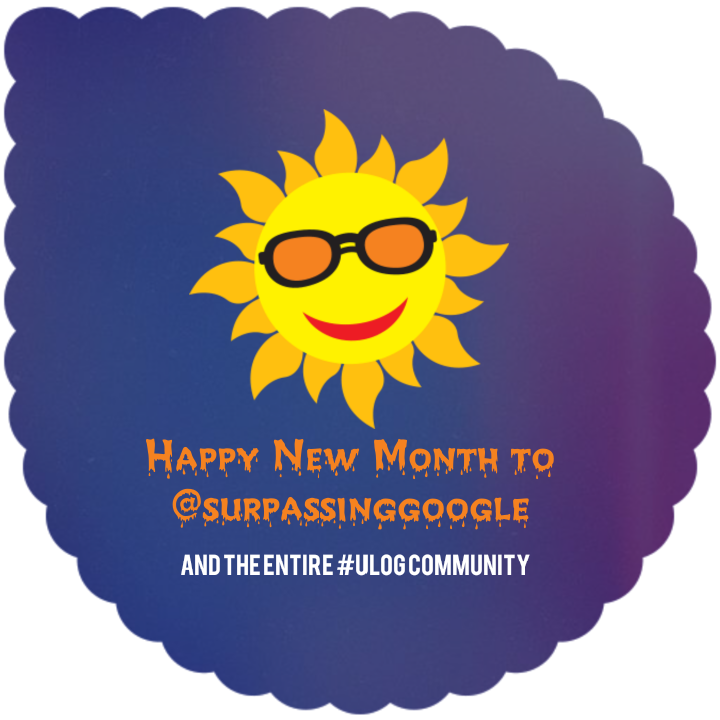 Wow!!! So it's another brand new month. Didn't get to realize early, not until I put on my data this morning to discover my whatsapp is being flooded with so many new month messages. I must confess, time is really moving very fast.
To this, I am here to specially wish the grand master of this great forum, @surpassinggoogle a splendid and happy new month. He is a man with a very big heart. He is kind, generous, benevolent, always ready to help others, in fact, He is dedicated most of his time in helping others, most especially the newbies on steemit. He is a good example of what Jesus said in the Scripture:
Then Jesus said to his host, "When you give a lunch or a dinner, do not invite your friends or your brothers or your relatives or your rich neighbors—for they will invite you back, and in this way you will be paid for what you did. When you give a feast, invite the poor, the crippled, the lame, and the blind; and you will be blessed, because they are not able to pay you back. God will repay you on the day the good people rise from death." (Luke 14:12-14)
This man called "Sir. Terry" is just too much. He is a rare gem, and as such, a kind man like him is really very hard to find. Once more, I specially wish him and his entire household a blissful new month. May Almighty God continue to add to his strength. AMEN...
I also wish the entire ulog community a wonderful happy new month. May God's protection remain with everyone of us even as we start this new month. I love you all...
Thank you all for reading
I remain your humble ulogger @andymandy01