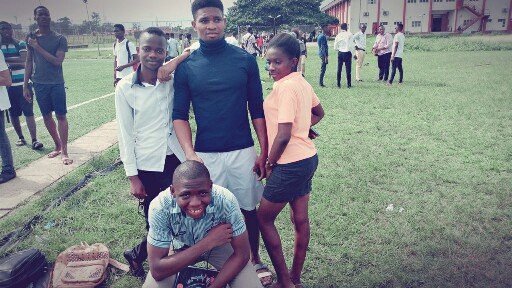 I am the one on that white shirt and black trouser
Like I earlier said in my Diary #4, This newly started semester in my school, University of Benin, Nigeria is fully packaged with so many activities. One of these activities, Dean's Cup for my own faculty already started Yesterday, and I am here to gist you guys about the full event based on my experience.
Let me start by briefly discussing what Dean's Cup is all about. Dean's Cup is a sporting activities that is being done every second semesters in my school. It is called Dean's Cup because it is being done faculty by faculty. That is every departments in each faculty play against each other. So, yesterday was when my faculty (School of Basic Medical Sciences, UNIBEN) started ours. Sporting activities involved are: Soccer, Basketball, Volleyball, Race, Swimming, Lawn/Table tennis, Badminton, Shortput, Javelin, Long jump, Scrabble, and lots more. However, Dean's Cup is not just about sport alone, as it's also packaged with some other form of fun, like: dancing, singing, an atmosphere to hangout with friends, etc. This event is meant to last for one to two weeks, so we should probably be done with it upper Saturday.
Now back to yesterday experience. The event kicked off at exactly 2pm in the afternoon after our "Gastrointestinal" lecture. It was opened by a football match between Physiology Department and Medical Laboratory Department (MLS) which ended with:
Physiology -0 : 3- MLS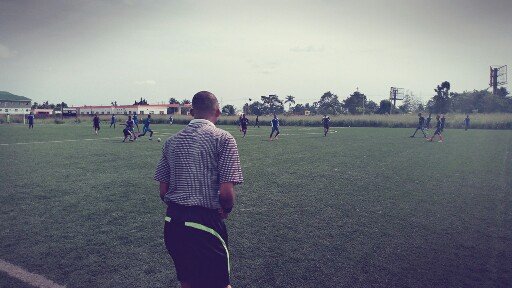 During the match
After which we were being entertained by some dancing group mainly girls from my department. It was really a wonderful experience for me personally. What amazed me the most about those girls was that as gentle and calmed those girls seems to be in class, I didn't believe they could give us such a superb action filled display. In fact, I nearly joined them in their actions if not for the fact that no one was allowed to.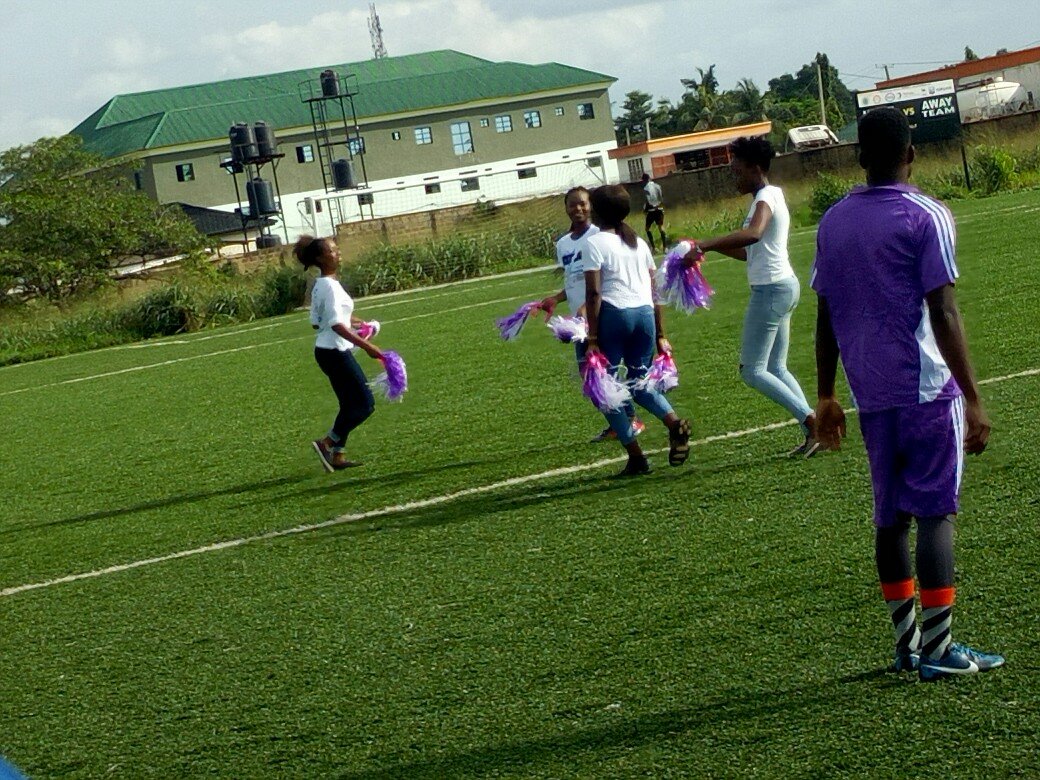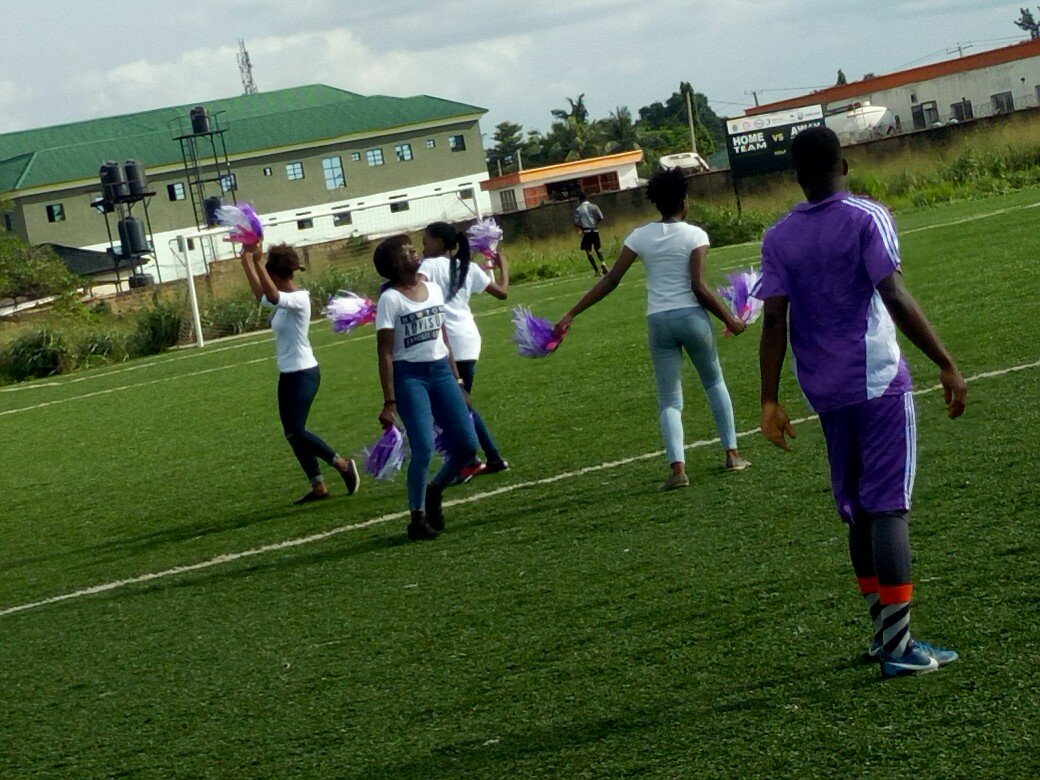 Girls in Action
What followed after this was that painful football match between our faculty Staffs and we the students. Let me not just talk much about it. At the end of the match:
Staffs -2 : 1- Students
I believe everyone reading this can now see the reason I called the match painful. Anyway, I believe in the next one, we student will surely win. And that marked the end of yesterday event.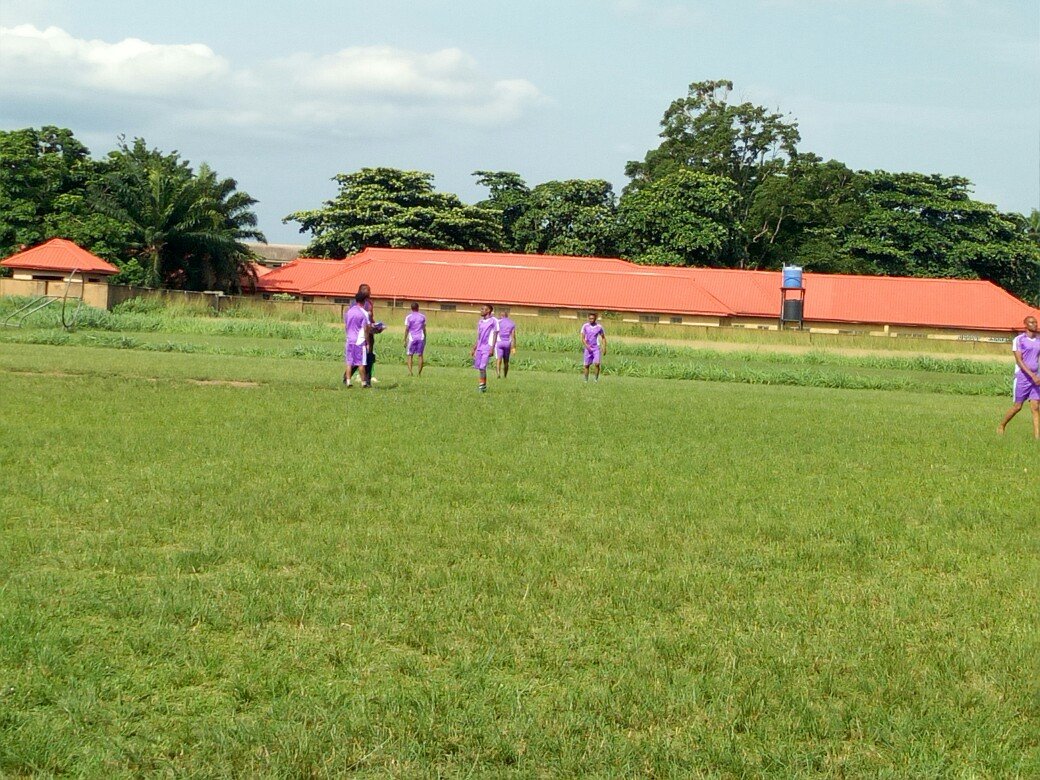 Staffs during training before the match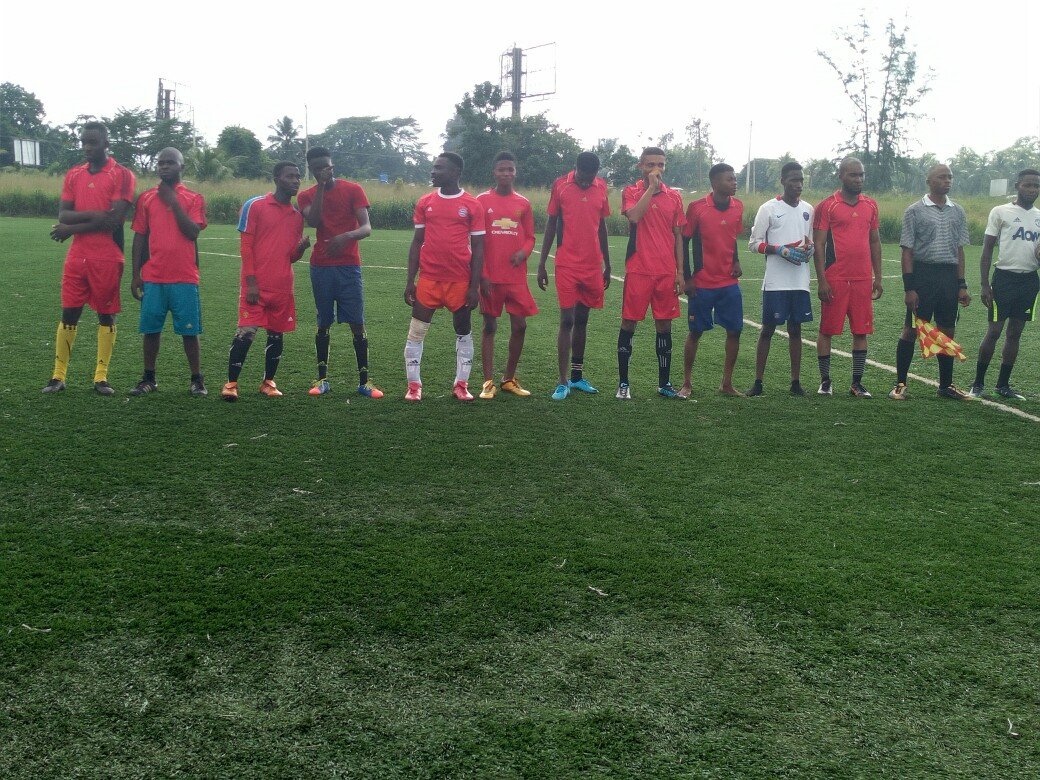 Students Team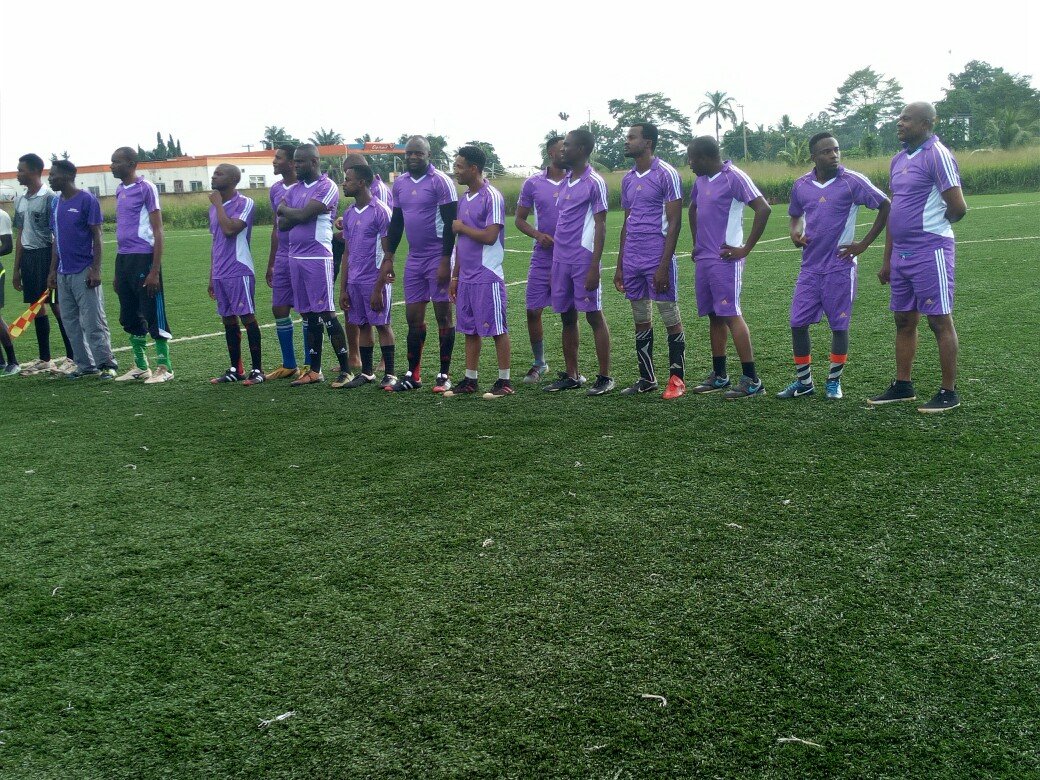 Staffs Team
To tell the truth, yesterday event was really a nice and sweet one for me, as It gave me the privilege to hang out and play with my friends. In fact, I met some new friends as well. In addition, I also participated in my departmental training for volley ball that will be played today. Indeed, I really did enjoy myself. I hope today's own would be fun as well... Anyway, I'll post the updates on that here tomorrow... Please stay tuned.
Below are more photos from the Event: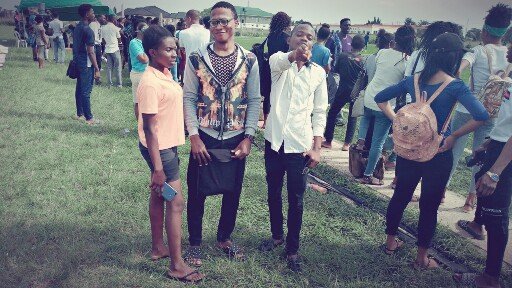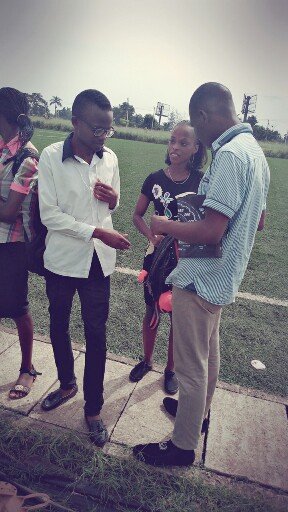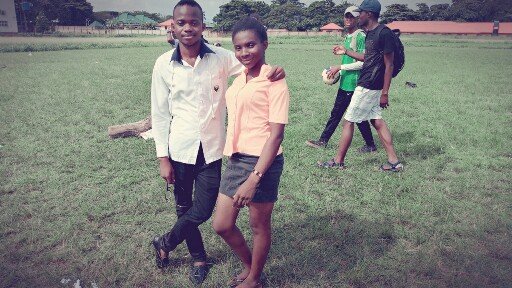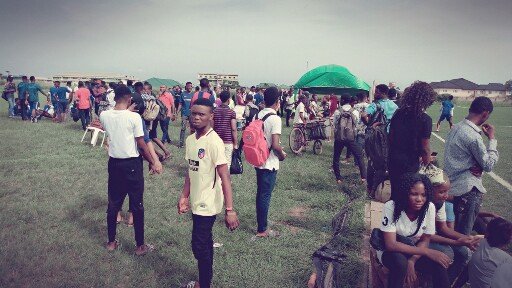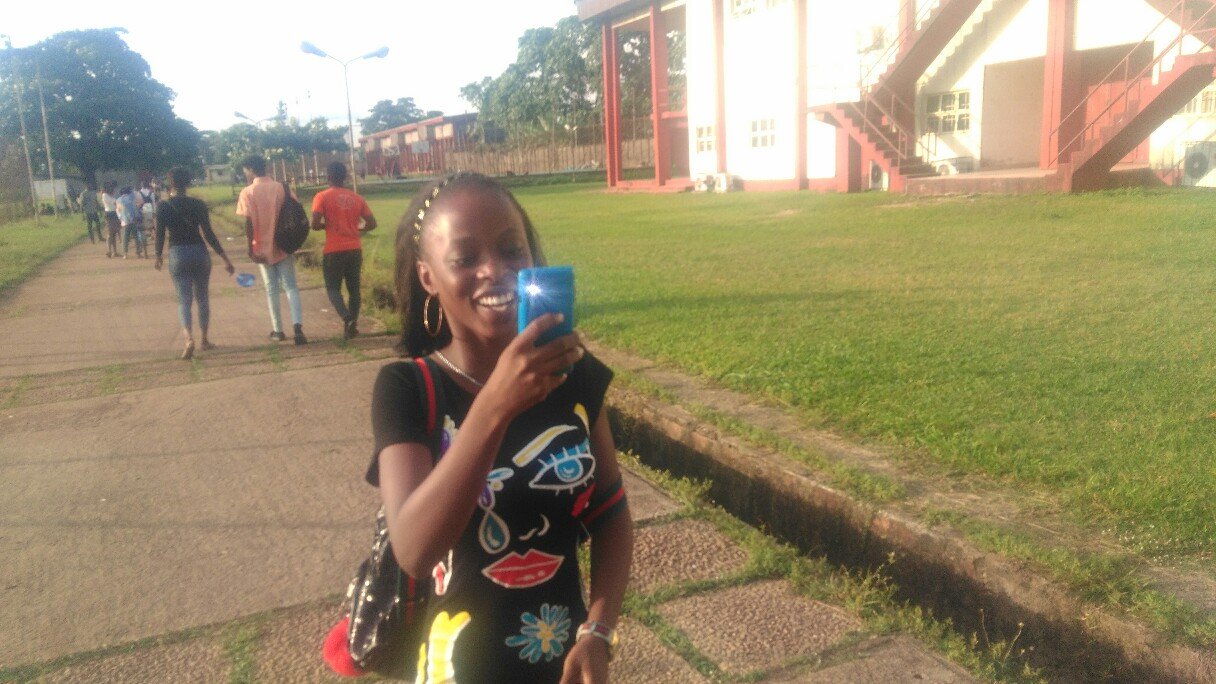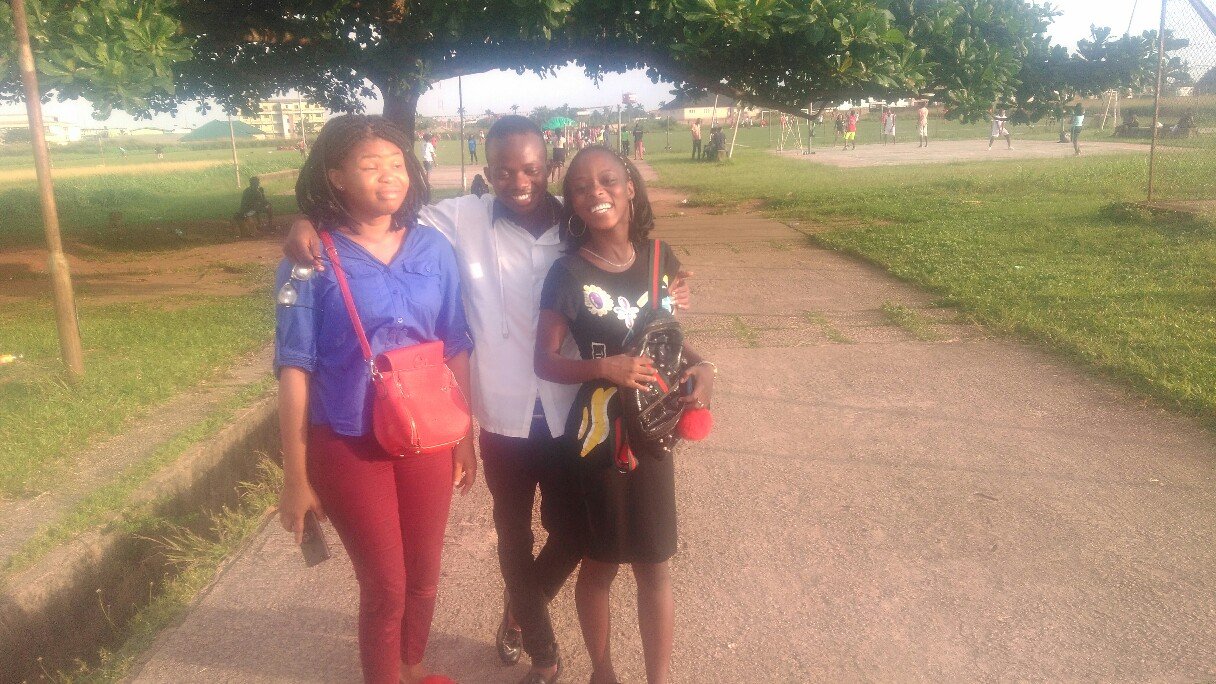 Once more, big thanks to @surpassinggoogle for creating ulog for us to always share our daily experiences..