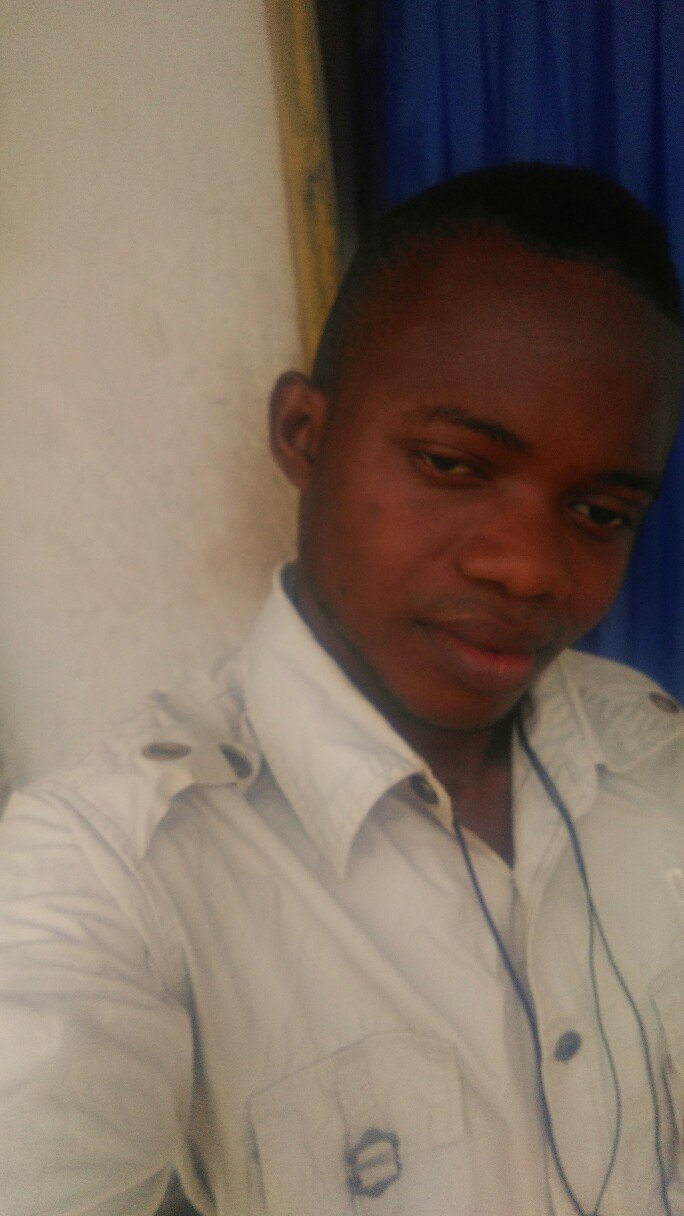 Myself. In front of my Room at Ekosodin, UNIBEN
Hi everyone, my name is Sefinni Andy, but you can just call me Andy. I am a student of University of Benin, one of the top leading Universities in my Country, Nigeria. Currently, I am in my second year studying Physiotherapy. I recently(3 days ago) came back to school from my 1st semester break which lasted two weeks, so I am here to brief you guys about my two weeks break experience, through my journey back to school to the experiences I've been having so far since I resumed.
There is a popular adage which goes thus: "Give honour to whom honour is due", So, in light of this, I want to use this medium to express my sincere gratitude to the one and only @surpassinggoogle who is the grand master and the founder of this great platform, @ulog for creating this great platform and making it totally free for everyone to come share their life stories. So many times in the past I'd wanted to share my life experiences with the World but I couldn't find a suitable place for that. Now I believe with this platform, such problem has been totally solved for me. I also want to specially appreciates my School Father and a mentor @pinheiroemmanuel who introduced me to this platform. He is like a father to me and has greatly been helping me in all possible ways since we met at our church choir rehearsals since the beginning of last year, even though we had not met before then. In fact, he was the one that introduced steemit to me in the first place.
Now back to where I started from. Hmmmmm... It was really a stressful experience throughout my exam period before the break, as we were being bombarded with lots of practicals, assignments, tests and finally exams, in fact, to show the degree of the stress we went through, we were not given any lecture free week to revise our works before exam, unlike our 100level days. So, It was an extremely joyful experience for me on the day of my last paper. Immediately after my exam, I didn't hesitate a bit in school as I travelled the second day. On my way home, the vehicle I was boarding had a peeled tyre, so the driver had to resolve to slow and sluggish movement as he had no extra tyre. So, the journey that should've lasted for just 1hr 30min actually lasted for 3hrs. It was really an hectic journey. On getting home, I was so glad to be welcomed by my Mom and my siblings after more than 3months since I left them. My mother specially welcomed me with a very special meal totally different from the one I had been eating in school.I stayed with my mother for like three days, eating and sleeping and actually doing nothing. On the 4th day, I left for my Sister's and her husband place few distance away from where my mother was, and that was where I spent the rest of my break, eating, sleeping, babysitting and doing steemit whenever we had electricity to charge my phone. It was absolutely a wonderful experience for me to be finally free from all those strenuous school work: no more early morning class, no more late evening practicals, no more assignment to be battling with, no more all-night (till-day-break) readings, and finally no more rushing to test/exam hall. I was there sometimes helping my sister with the house shore, like fetching water for bathing, washing and drinking, washing the plates, as well as helping in keeping the house clean. I was really enjoying all this not until last Sunday when I learnt I would be resuming back to school the following day. It was a mixture of both sadness and happiness for me. Sadness in the sense that I would have to leave my family again, leaving behind those delicious food, those happy moment we always share together. I was happy because I knew deeply in my heart that I am doing the right thing by choosing the path of education, that I am studying now to make my future a better one.Also as a physiotherapy student, I believe one day, I'll become a qualified Doctor, finding solutions to other people's problem, especially those with body movements difficulty. All these makes me takes much pleasure and passion for my studies, irrespective of those stress I always pass through in school.
I couldn't make it back to school on the proposed deal day which was on Monday, six days ago due to financial issues, so I had to wait till the following day. After the usual 1hr 30min journey, thanks be to God, I finally arrived school at about 4pm, Tuesday evening. On getting to our school main gate, I was so perplexed to meet fewer than expected students going in and out of the school, meaning that students were yet to resumed. There by the school gate, I phone-called my room mate, a final year student who stayed behind in the school while the break lasted because of his project. We then took a cab(taxi) that conveyed us to the school back gate, from there we took off on foot to our resident at the one and only famous Ekosodin (off-campus) of UNIBEN, for those who know the place. Wao!!! the two weeks break is finally over, and here I am again back on campus. On getting to my resident, I quickly had a quick meal. Thereafter, my room mate and myself took off to our church inside UNIBEN campus for the students fellowship that always hold every Tuesday evening by 5pm. After the fellowship, we went back to our resident where we had our supper, and finally dozed off by 9pm.
Yeahhhh... It was a wonderful Wednesday, the next day, only for me to realized that my two friends, Damy and Steven are not yet back on campus. I am still expecting them till now, probably one of them might show up today. It was really a wonderful Wednesday as well as Thursday. My plan was to publish this post here yesterday morning but we experienced power failure throughout the night, so I couldn't get light to charge my phone. In the morning, I got myself dressed and went straight to my faculty only to meet medicine students using our lecture theatre for their MBBS exam. So I had to relocate to our faculty bus stop where I charged my phone, as well as designed some stuffs with my phone. When evening came, I left for my resident, made our supper, ate and dozed off after. And to God be the glory, Here I am this Saturday morning posting this. Though most students, including my two friends are yet to resume, probably because lecture is yet to commence. I believe they will start trooping in as from this morning onward as lecture will start with full momentum on Monday. I'll be getting you guys more update on that as things progress.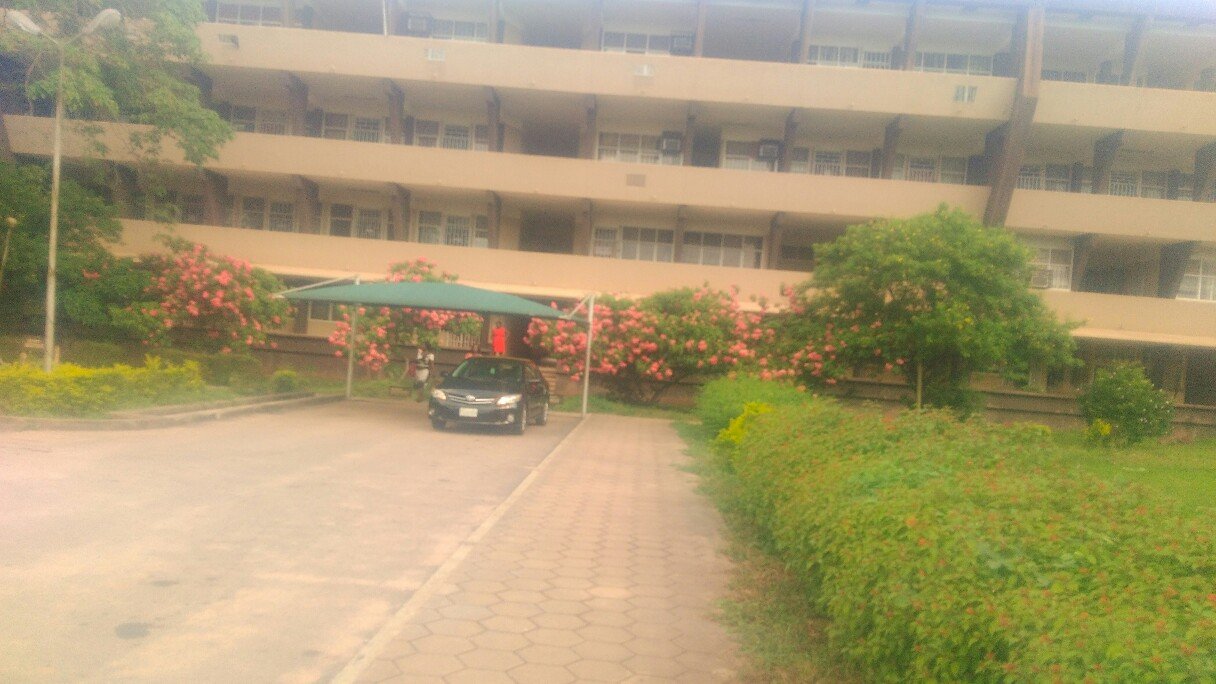 My Faculty, The one and only Medical Complex of UNIBEN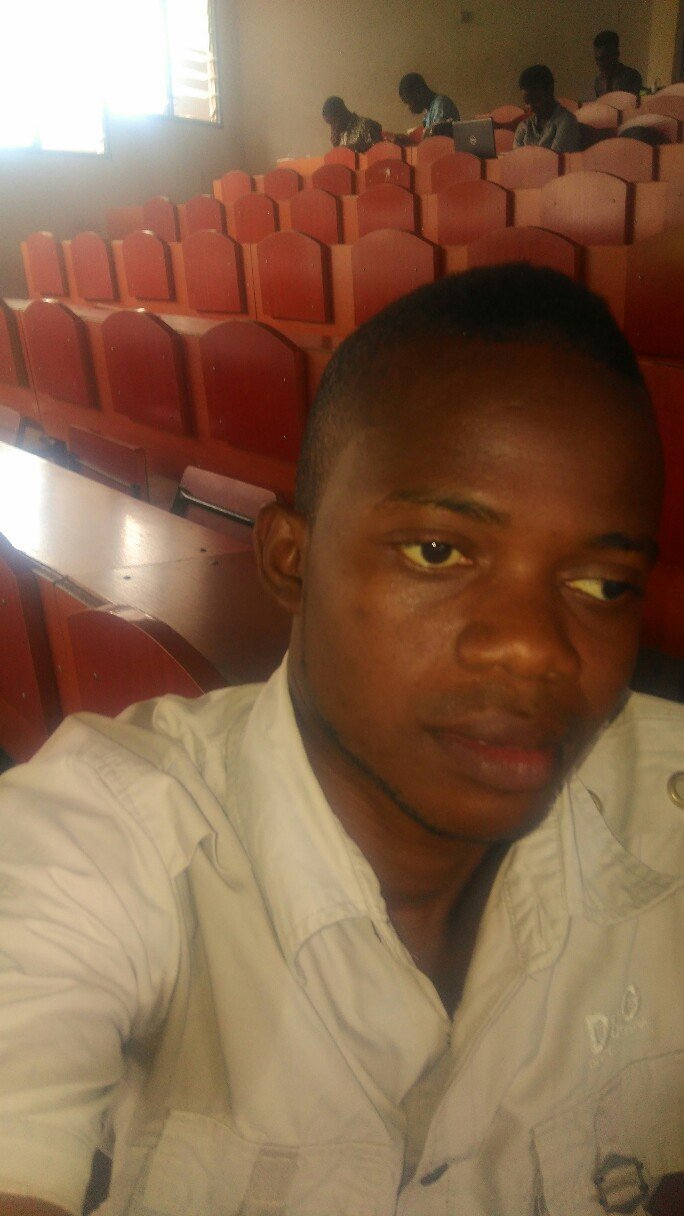 Our Lecture Theatre, Empty because Lecture is yet to commence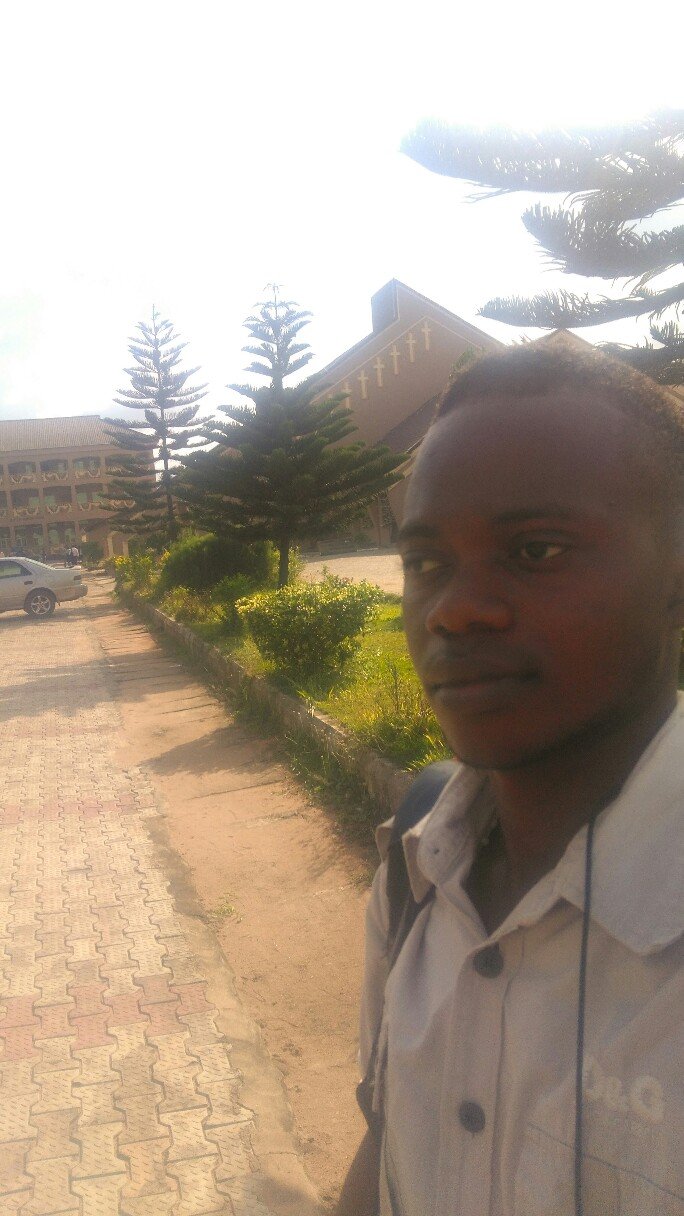 Myself in front of my Church in School
Some fact about Myself
I am a free somebody that is always free with everybody/everything, God fearing, I am a chorister(Bass Singer), and also an amateur Pianist, and that was what linked me with @pinheiroemmanuel because we have the same thing in common, just that he is more sophisticated than myself. My hobbies include: reading, writing, playing games(android/video), watching movies, cracking jokes with my friends, etc.
More update to come
Please encourage me with your Upvote, Resteem and Comment
Thanks a lot for Reading