It's kumon day again and I salute my fave buddy in his eagerness to study. The weather is too hot here and while in our way to kumon center about 8 kms away from home (see how outskirt our place is) he slept but when we arrived at the parking lot...a soft voice is enough to wake him up...he got his things and way up to the 3rd floor where the center is located.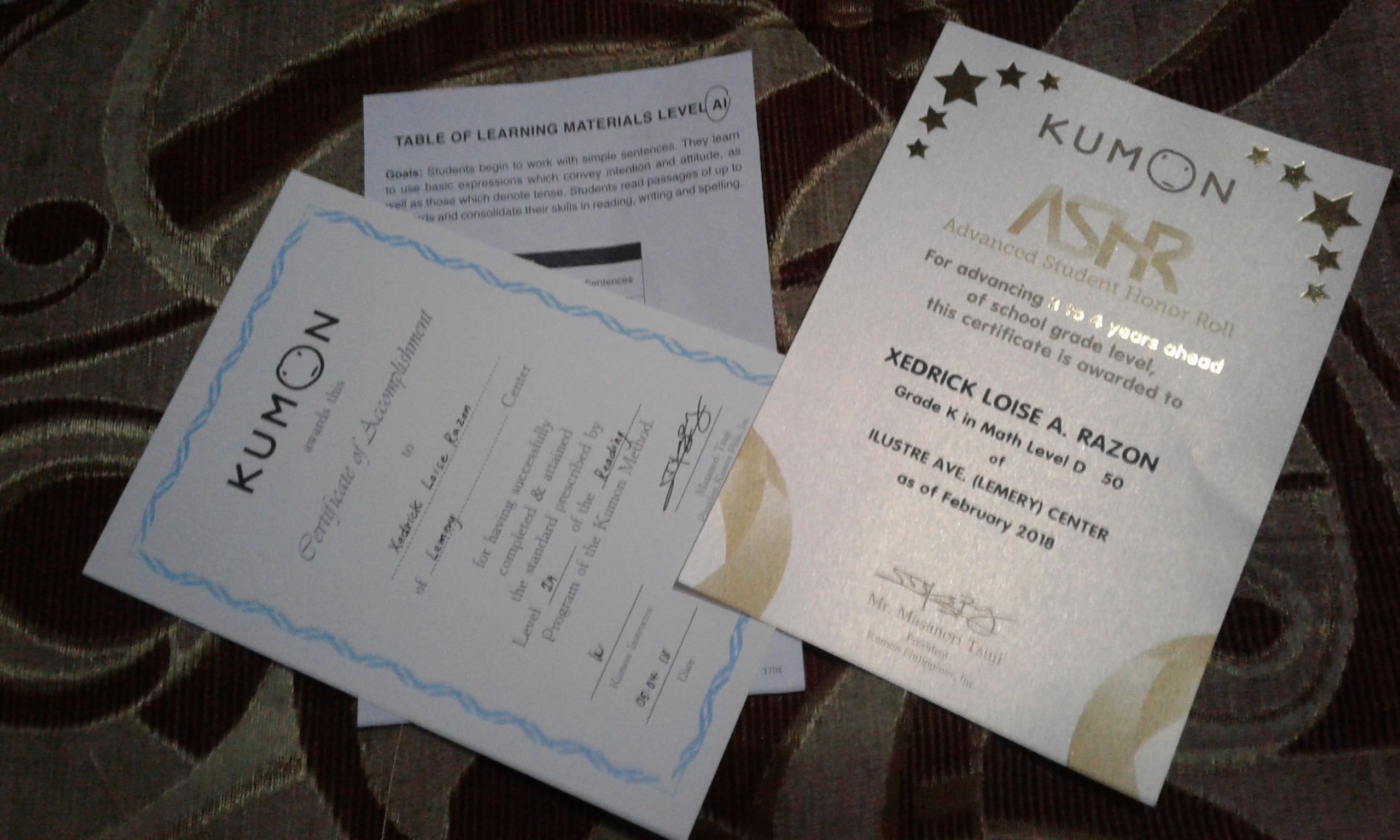 As a result of his perseverance and determination a certificate is awarded to him...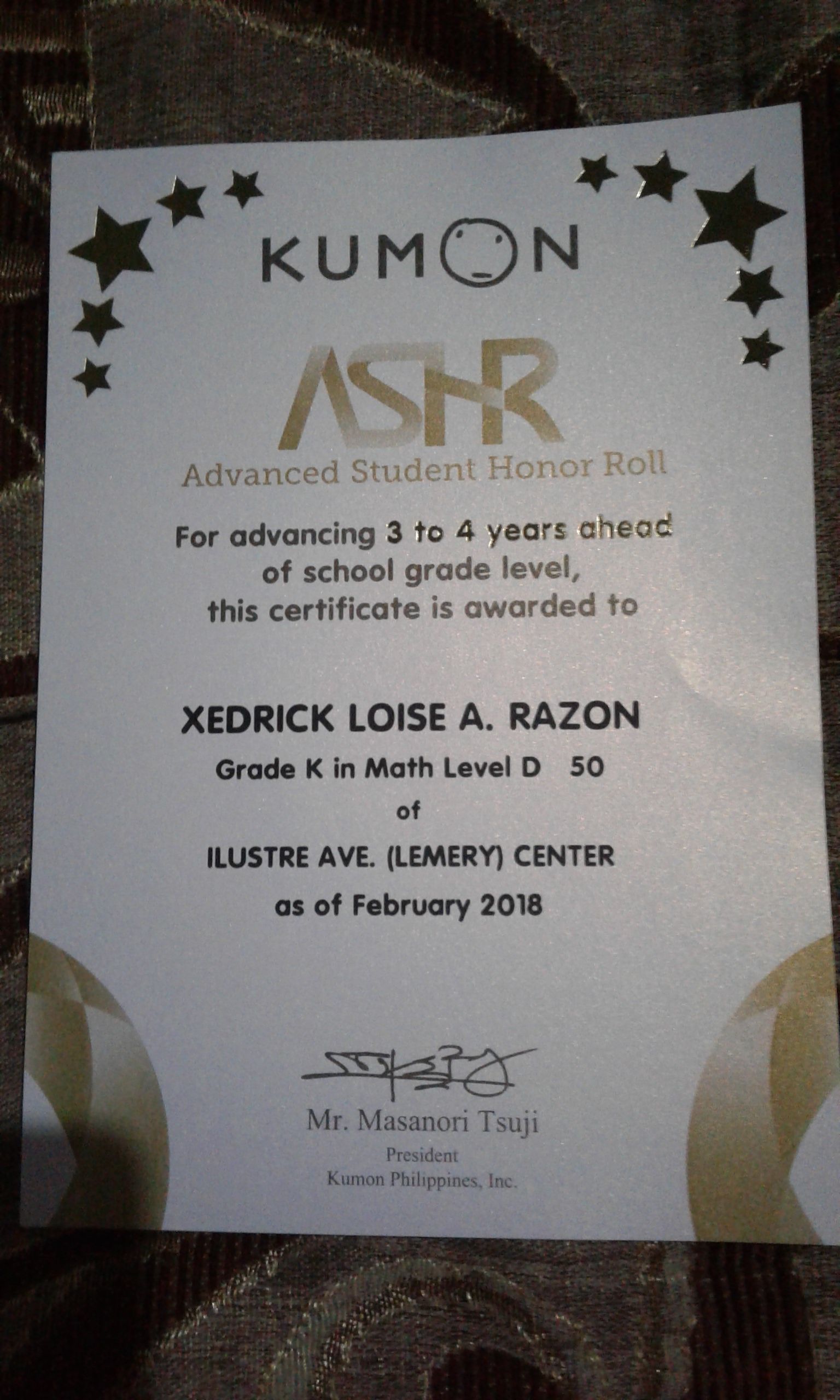 This is the Advanced Student Honor Roll. He was awarded 3 to 4 years advance in grade school level in Math. He is Kinder 2 and about to eneter Grade 1 this school year...
Wow! You deserved a tap in you shoulder or a hug and toy reward for a job well done kiddo!
He is doing division as of the moment 2 by 5 digits...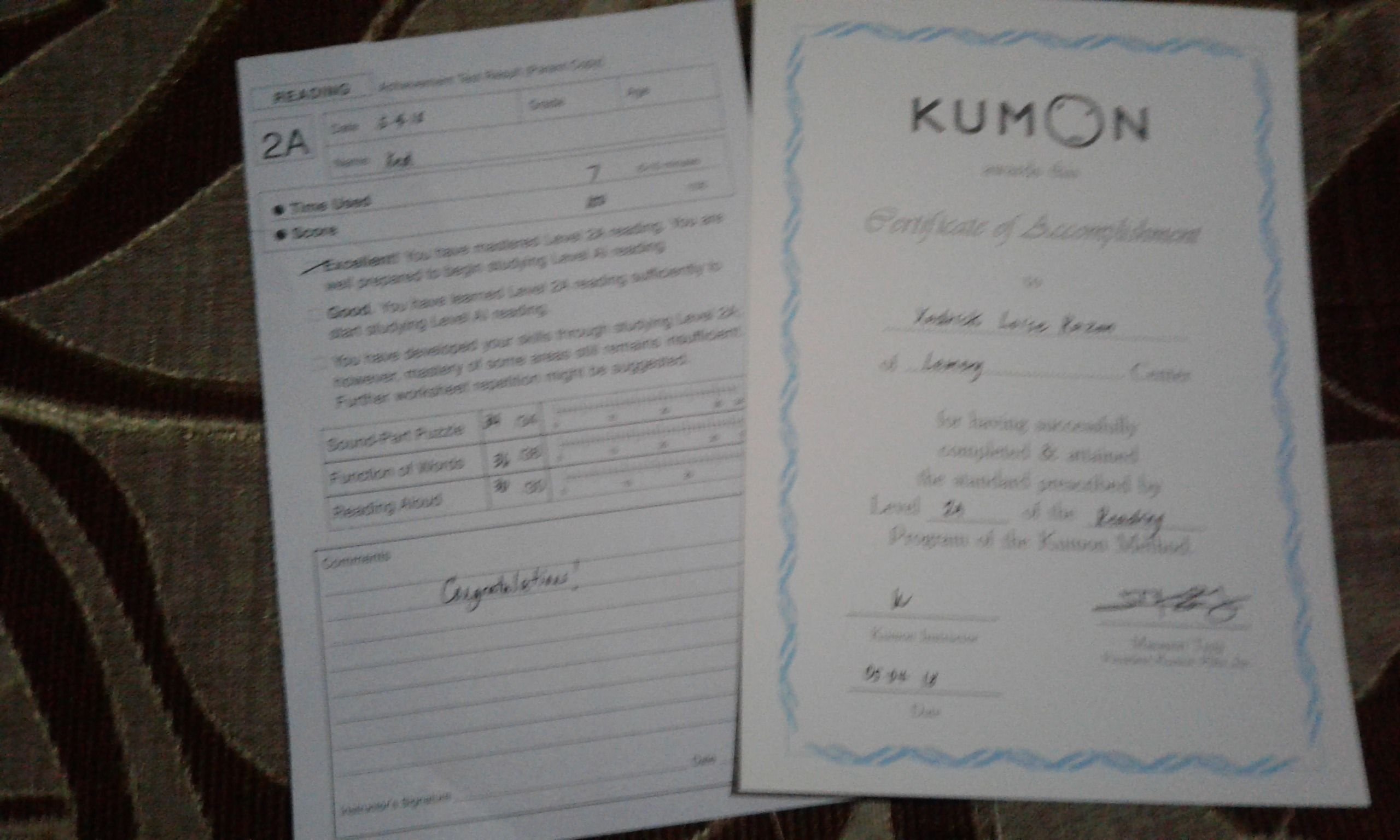 This is his raeding certificate for advancing in his reading subject doing sentence construction.
I hope someday he will be a blogger or a mathematician...
Way to go dear #greatkid...being proud of your achivements is not all there is...but keeping faith that you will be a good boy as you grow older.
Thank you mam @beanz for the inspiration to go on doing the right thing even if people around are choosing to benefit for their own self interest...I salute you even more and being the voice of the unheard is one tough endeavor
@surpassinggoigle new tag @ulog @uloggers is a trending one for the community where we bexame the celebrity of our own post while he became the fan. Thanks for the #teardrops that reward every tears as we go our way
Sir @enginewitty I am proud of you as thealliance witness I knew you are a great man helping out everyone of us...and living up to what is good yo evveryone.
Photos are all mine