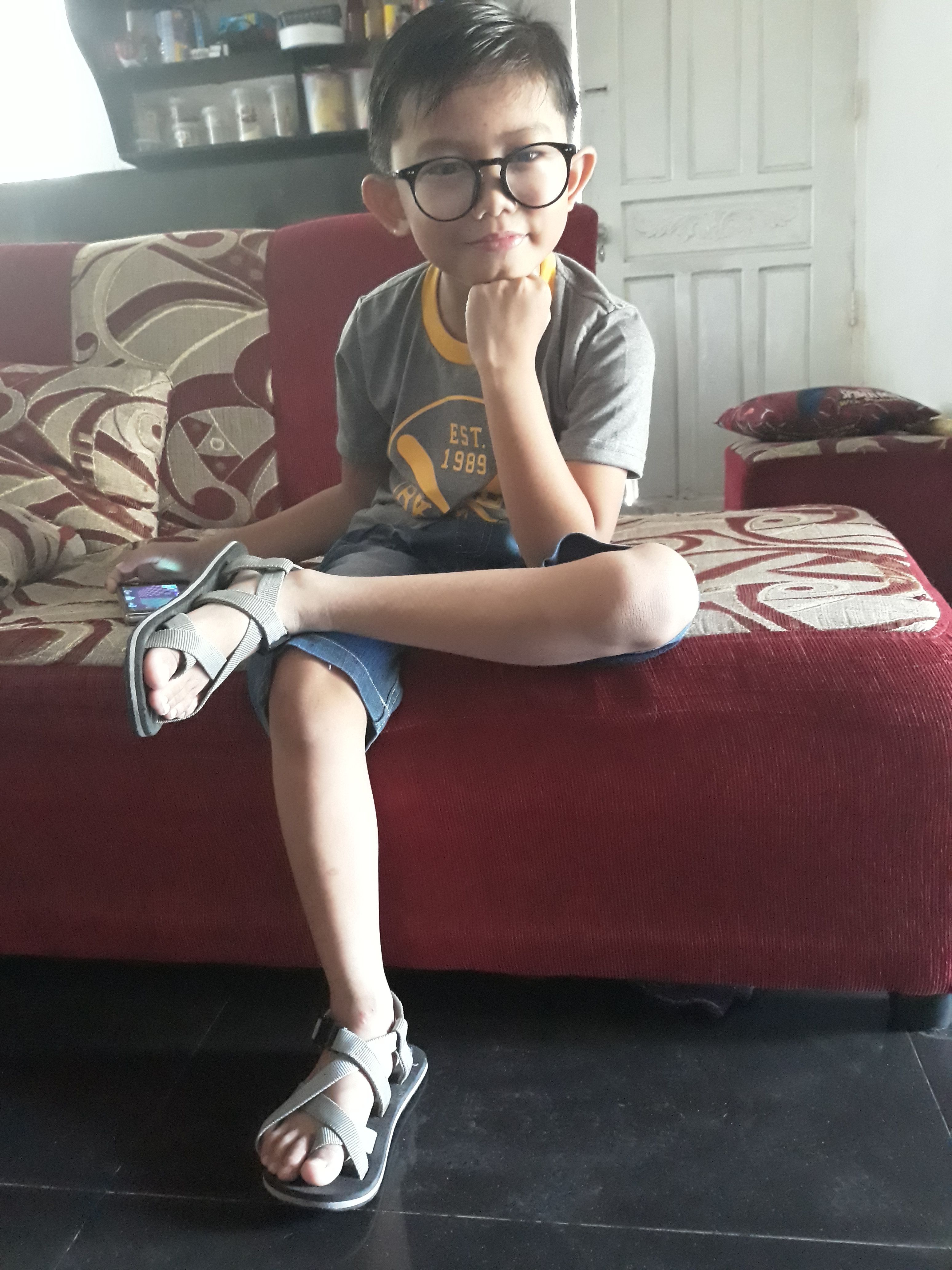 Its too hot here so we went to the mall to feel the cold breeze of the aircon...and we roam around. While going around we end up to executive optical to buy a glass for greatkid at first we only intend to buy a glass with anti radiation....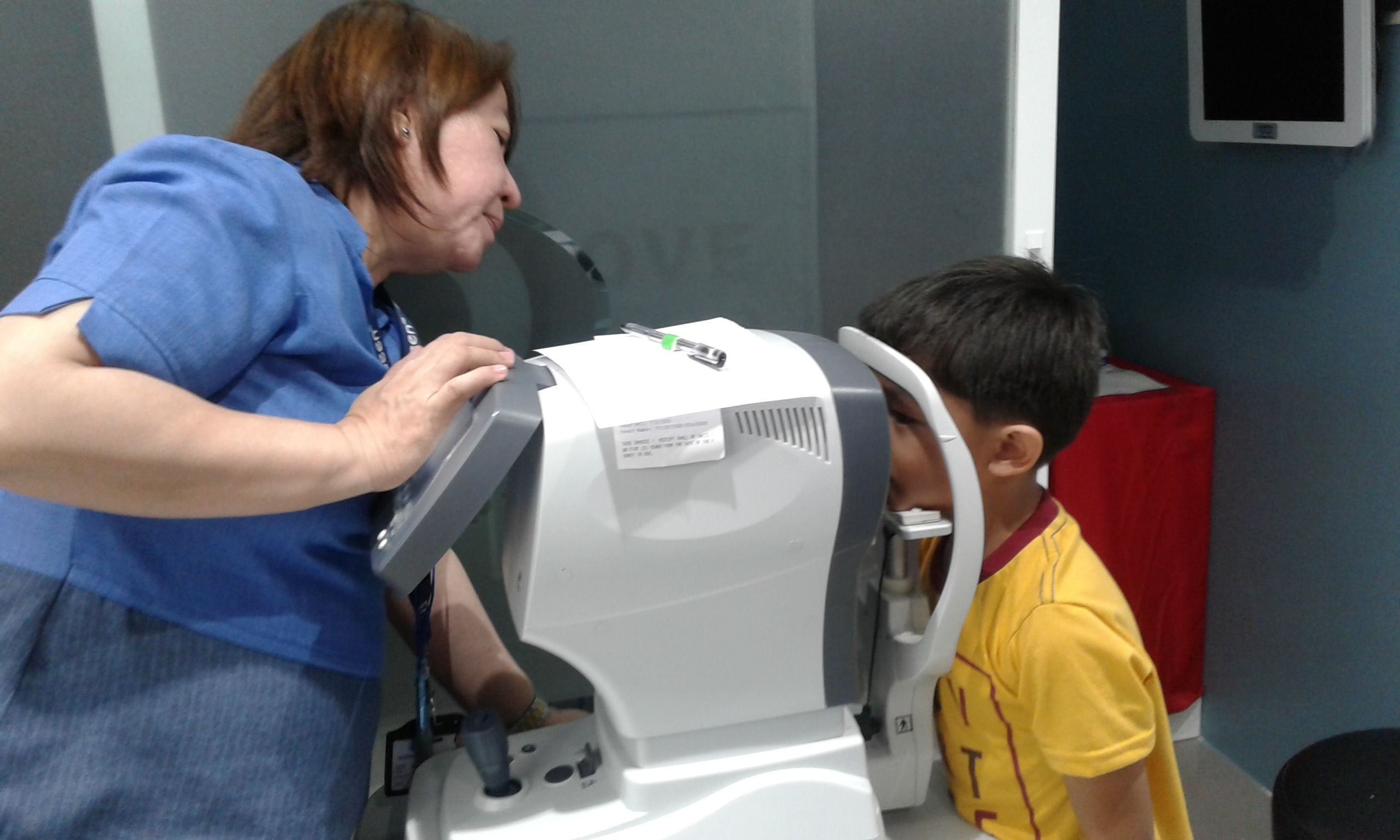 Unfortunately when they check him up the optometrist found a slight error in his eyes so we choose to purchase a glass with lens and anti radiation for him to correct his sight.
He loves playing gadgets and since he is still a kid we cannot let him totally discard his way of playing...but we control actually..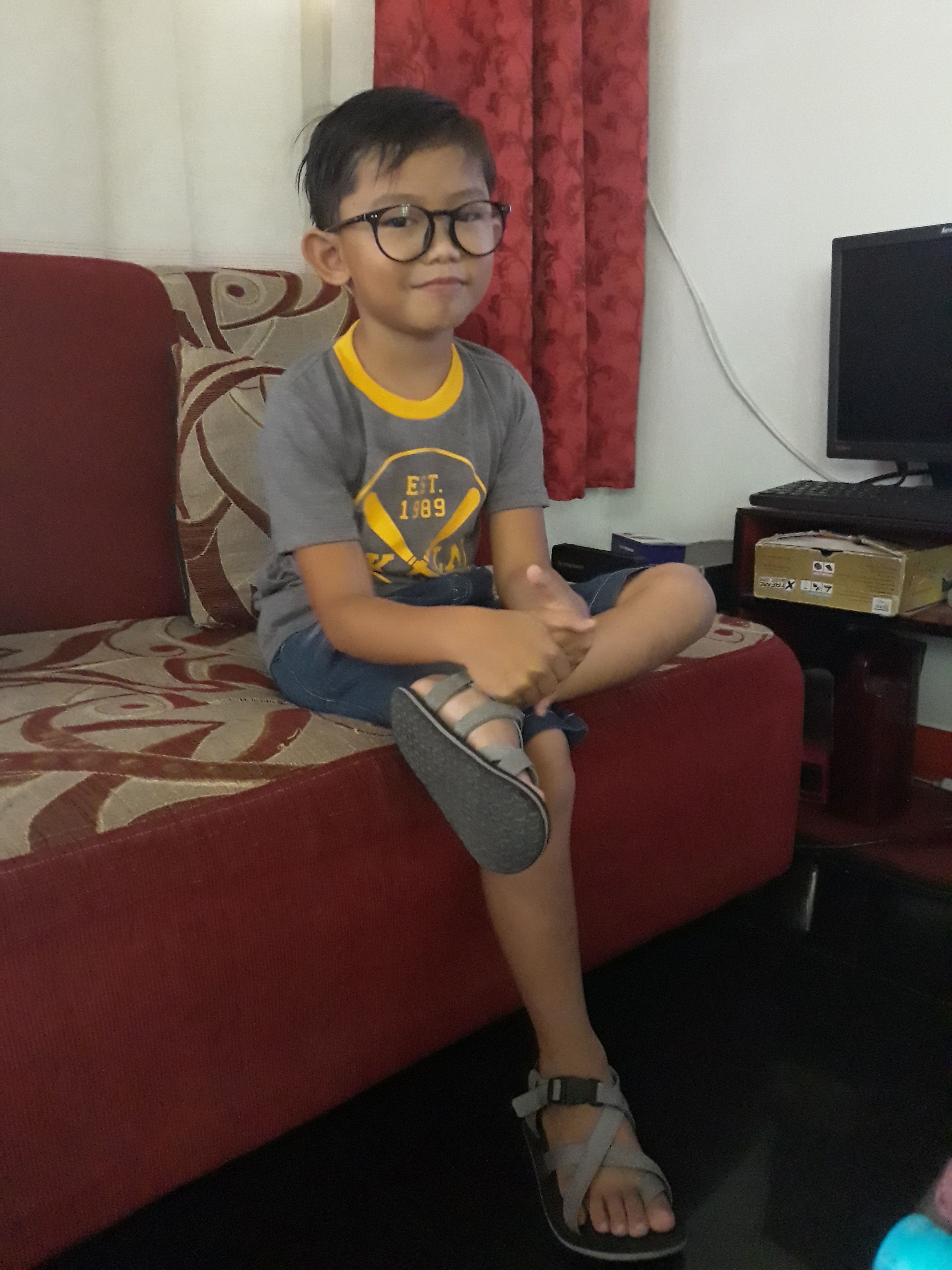 Well he looks good with his new look.
and seems refreshing afterall....just lije beating the summer heat.
But an additional work for us...since being a kid don't know yet to take care of his eyeglass though telling him to do so is not even enough to held him responsible of it.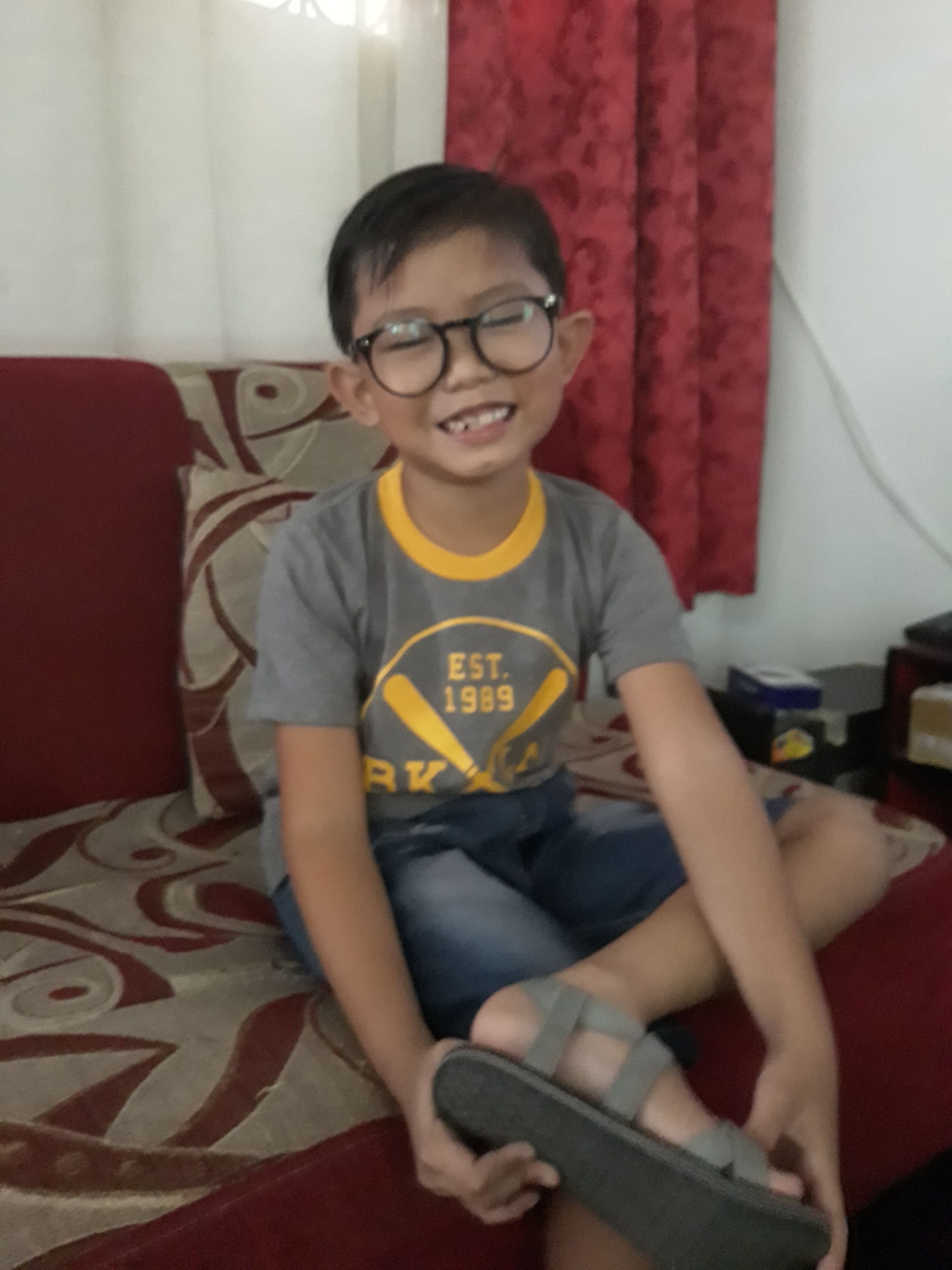 Another shot of his new look. I love seeing his smile with his nerd look...the more he looks greatkid with his looks.
Well I am not happy about it since I knew its not easy to wear glasses and depends on it to see clearly...but saying he looks good boast his morale and live his life naturally.
Personal Acknowledgement:
To mam @beanz I am very grateful for everything you do for making the best for the community. Am very grateful for being part of your server #votu.
I am very grateful too for this guy who made posible for us to be a celebrity in his new tag #ULOG...I found it great being an #ULOGGERWhile doing this post forming part of my collection in #ULOGS. Thank you @surpassinggoogle for the chance to be us.
@enginewitty you deserve my respect sir as you are very supportive with everyone around us in #thealliance and a good witness.
Photos are all mine