It's me again being the celebrity of my own post and I love posting about my activities.
As I highlight myself in this post that I will going to make...for be an #ulogger for this day. It may sound a bit awkward for me because all I wanted to be is the "silent" type helping out others but this tag made me proud of what I am going to write...but bear with me if I don't expose the person behind this activity as I wanted it to be that way.
Yes I am not in the house...I am in the hospital today and be the "pretty driver" (lol) of an accident survivor..but oh...I'm not pretty huh!..It's check up time for him and the hospital is a bit far from us making him impossible to be there by ysing public vehicles. He was sprained actually his leg was cemented by an orthopedic because of the accident. I assume the responsibility to help them..
...Yes I am happy to be of help...its really my way of life...can I say my unpaid work? And I spend too by doing it so how come it became a work. Just because I am dedicated to help others to the best I can...should I have means why not?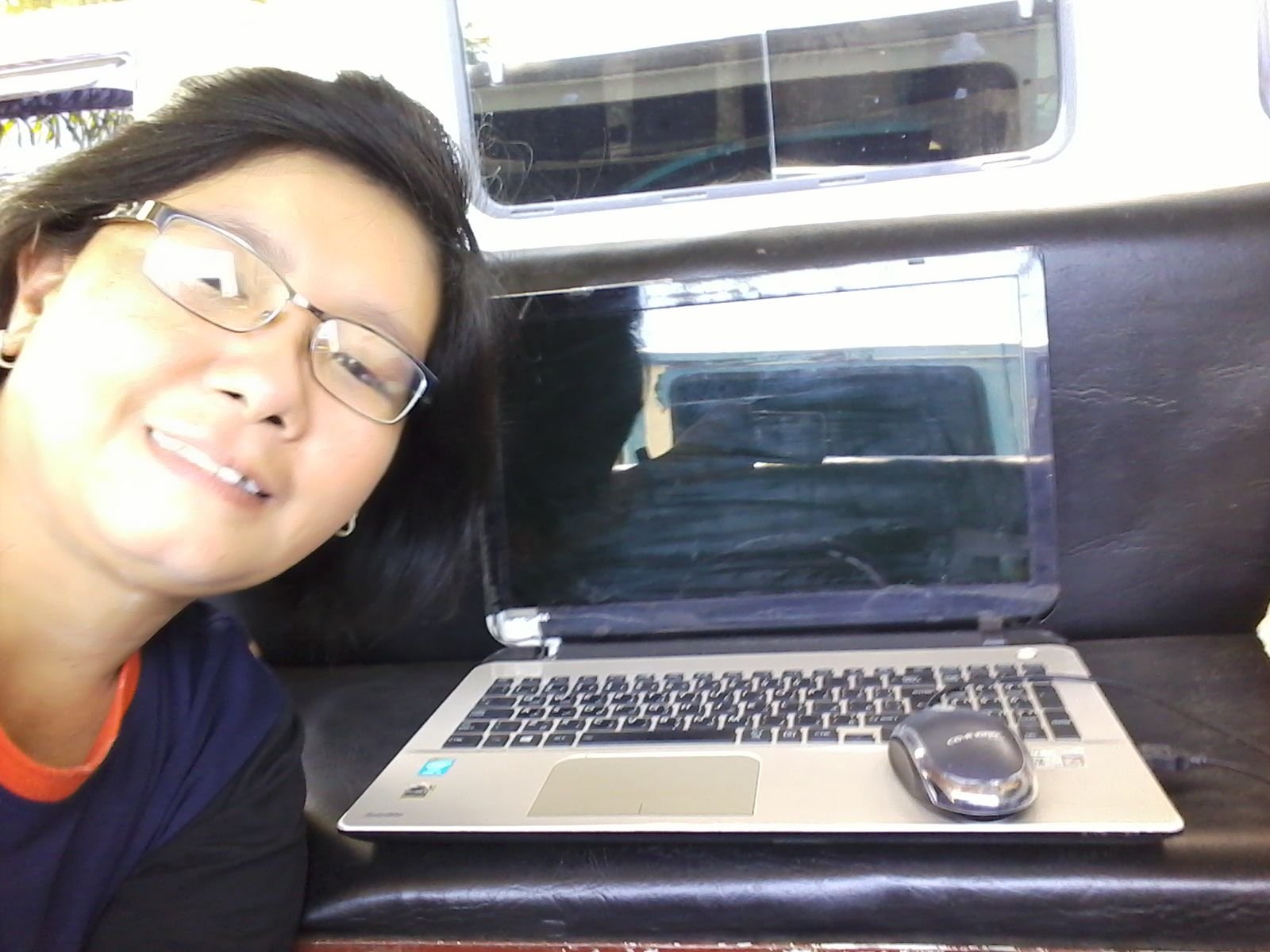 When I am not in the house...of course I can't do my online jobs or anything I need to do...what I did is bringing with me my laptop and wifi and do my stuff anywhere anytime...it makes sense.
Look at me and my laptop...well I am happy doing it...it maybe absurd to anybody but I love it...it will not harm anyone I suppose so its just ok right?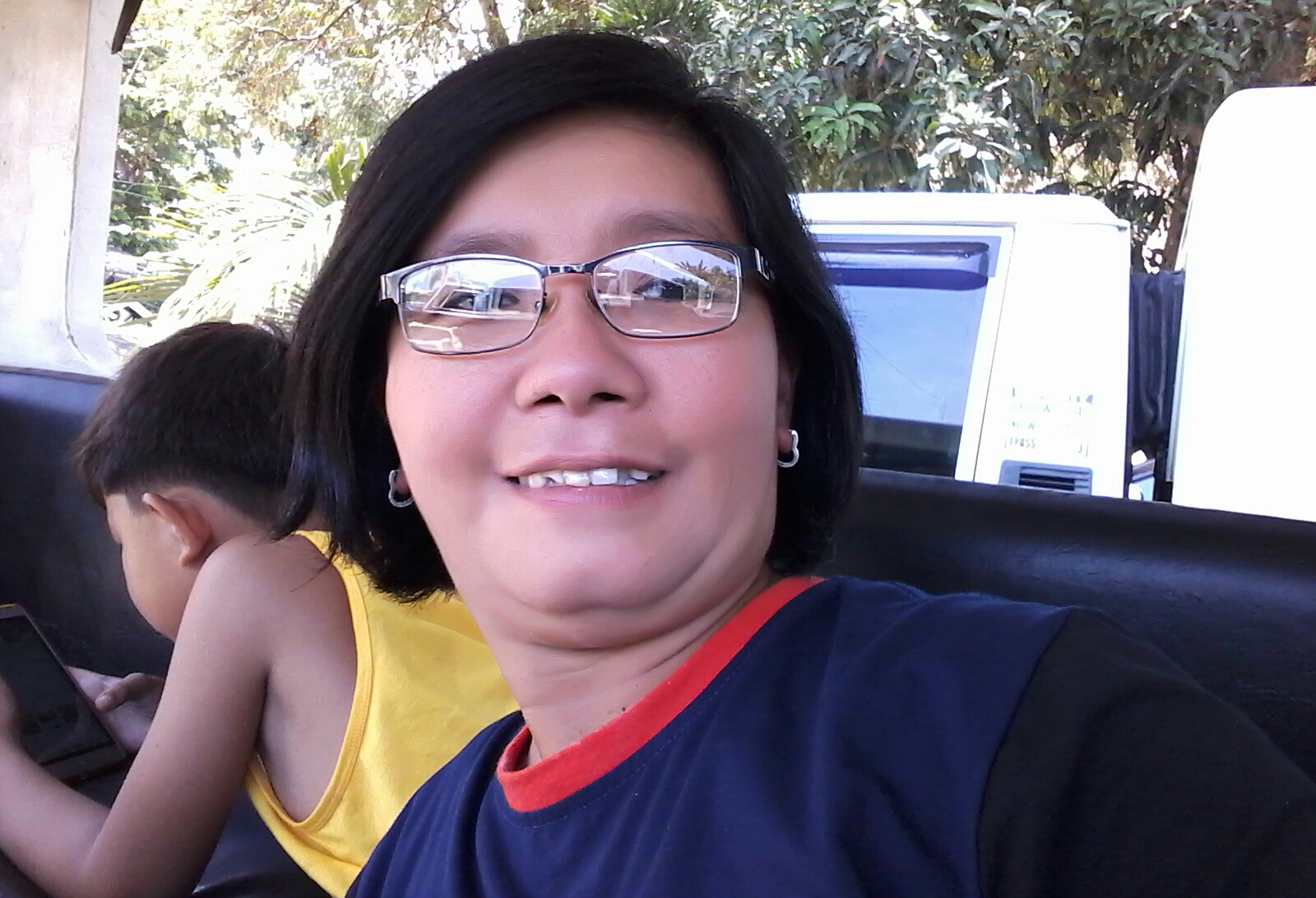 Another shot with my fave buddy #greatkid..
We both do our own stuff here...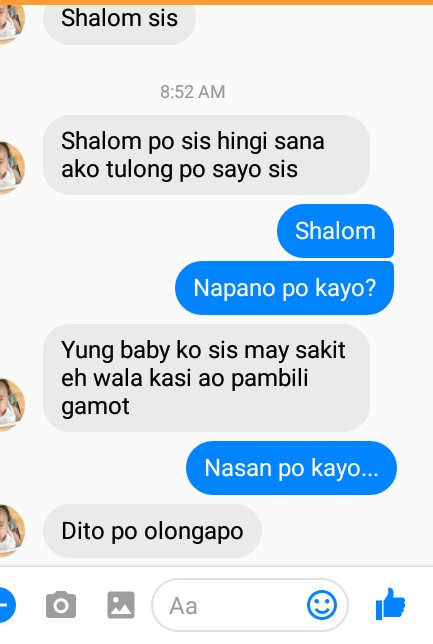 Then a message pop up with a bad news....it's in our language..I knew others can understand but for those who don't someone is asking a help to buy a medicine for his child...I knew her and I knew she really need it...there is no harm in helping her out.
She said she is confuse on what to do...and I am very happy that she remembers me during her needs...anyway for the benefit of any doubt as to her intentions....she is my friend and a loving sister in Christ.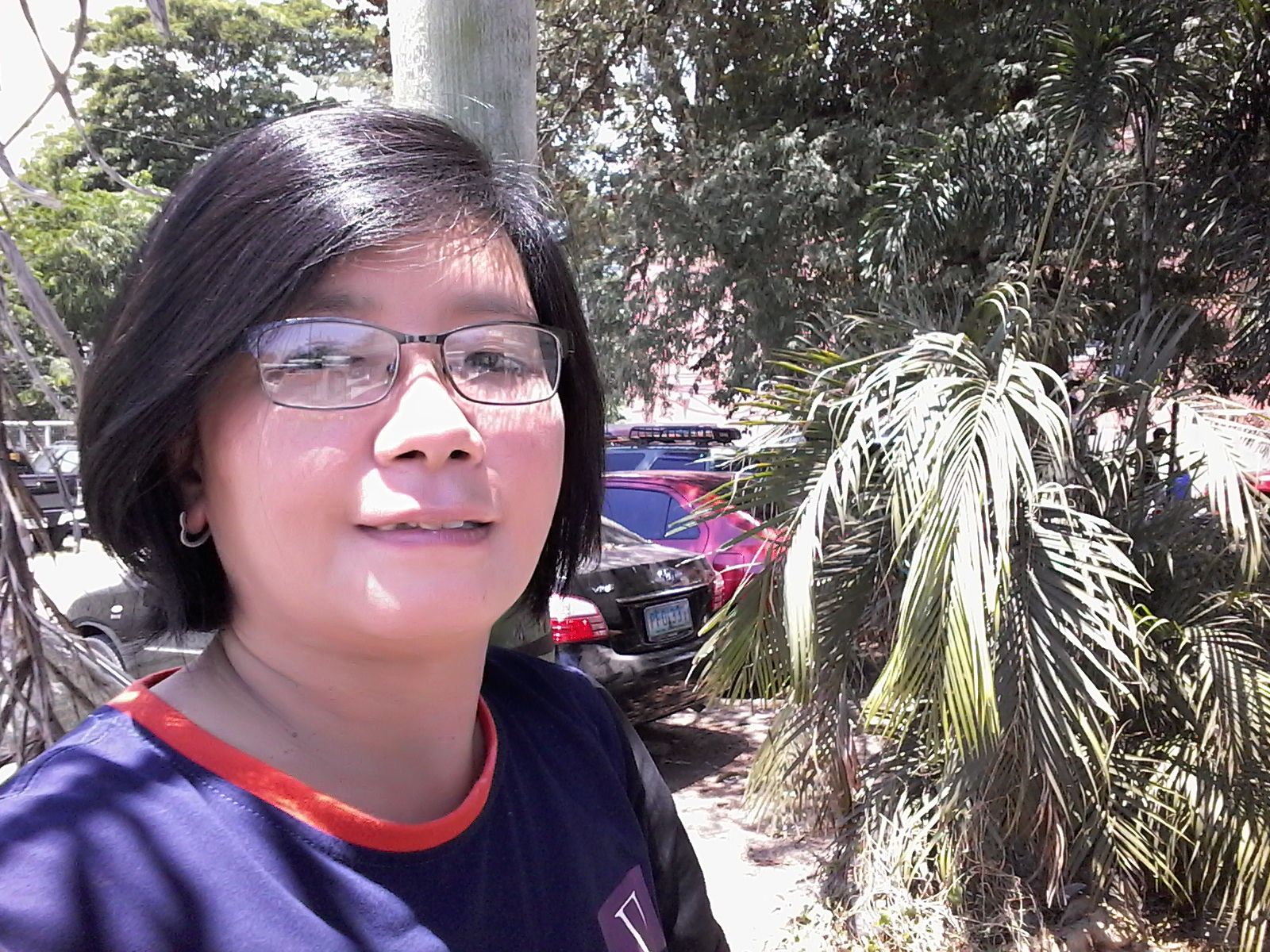 Well I am happy with these two activities that I have today and I knew it may never be return by them...but I knew somehow I did a good job.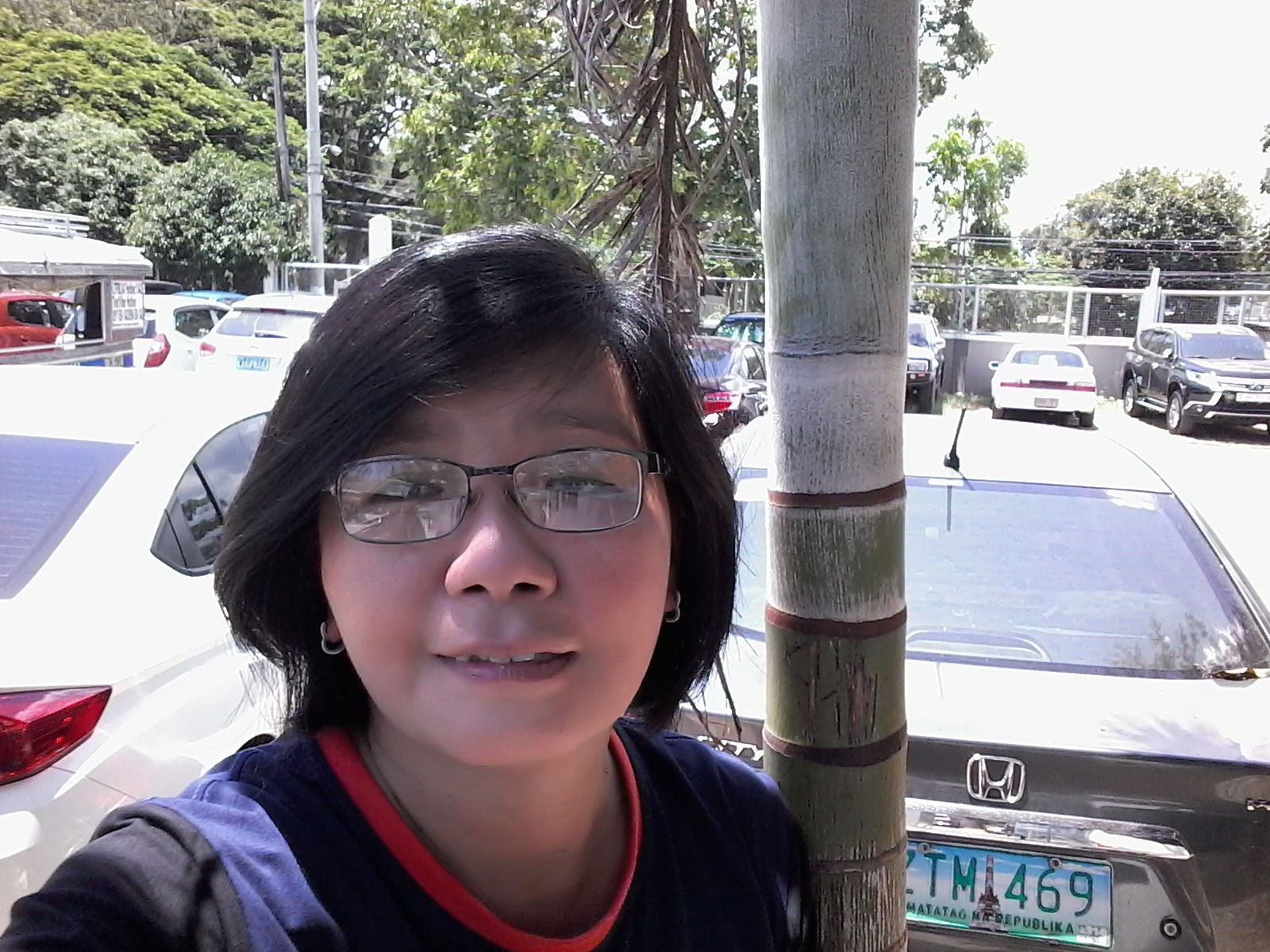 Me and the parking lot...
I threw a good smile with the cars around and apalm near me that it serves our only source of shade...
Its hot here but I knew the best thing is I have done my work in a beautifully manner that my heart is filled with joy.
PERSONAL ACKNOWLEDGEMENT:
Thank you mam @beanz for the inspiration to go on doing the right thing even if people around are choosing to benefit for their own self interest...I salute you even more and being the voice of the unheard is one tough endeavor
@surpassinggoigle new tag @ulog @uloggers is a trending one for the community where we bexame the celebrity of our own post while he became the fan. Thanks for the #teardrops that reward every tears as we go our way
Sir @enginewitty I am proud of you as thealliance witness I knew you are a great man helping out everyone of us...and living up to what is good yo evveryone.
Photos are all mine