Tropical Storm 'Inday' brought more rain than I expected. And because it got so cold, my tummy craved for something hot and yummy.
There's no better way to satisfy the craving but to eat instant noodle. I don't regularly eat instant noodles because as we all know, there's nothing nutritious in it. But sometimes I allow myself to be sinful especially when the weather is perfect for it. As shown, I added an ever reliable egg to it for added flavor. My favorite instant noodle is the Lucky Me Spicy Bulalo Flavor - it just tastes good with a little bit of spicy kick that I really love. It's not too spicy that you can't eat it anymore but no too bland as well - the spiciness is just right for my taste.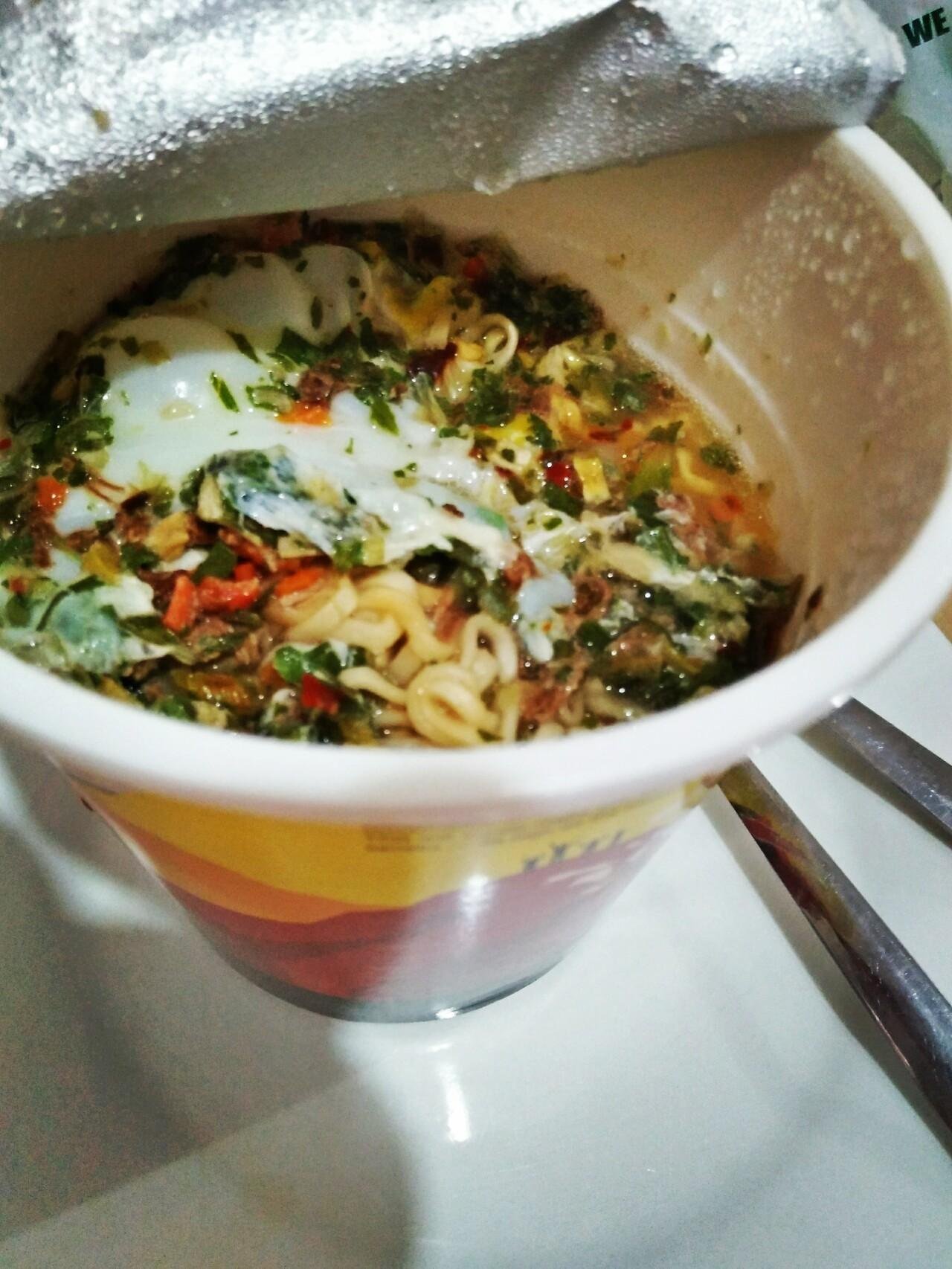 And of course, since it's not yet the weekend (whaattt??) I was at work the whole day. As we were going out for lunch, I found these interesting murals at the ceiling of the hallways which I didn't notice before (by the looks of it, it is most likely newly painted).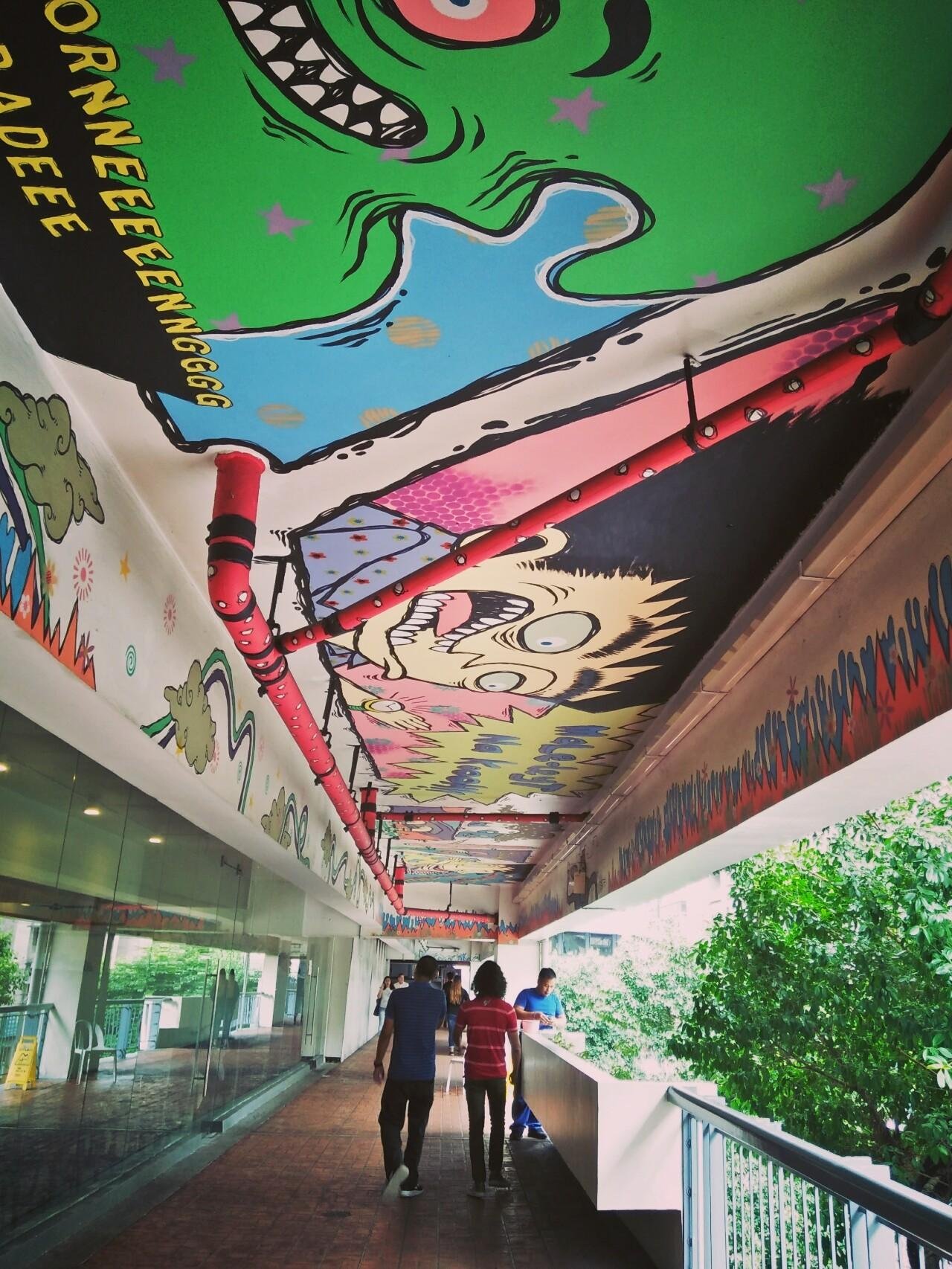 I just wanted to share that picture really because I think I captured the photo really well. hehe
Anyway, it's my Friday today. That means I don't need to go to work tomorrow because I filed for a vacation leave. Hooray for My Friday!
Before I forget, I'm interested to know what brand/flavor of instant noodles are your favorite. Let me know in the comments. Ta!