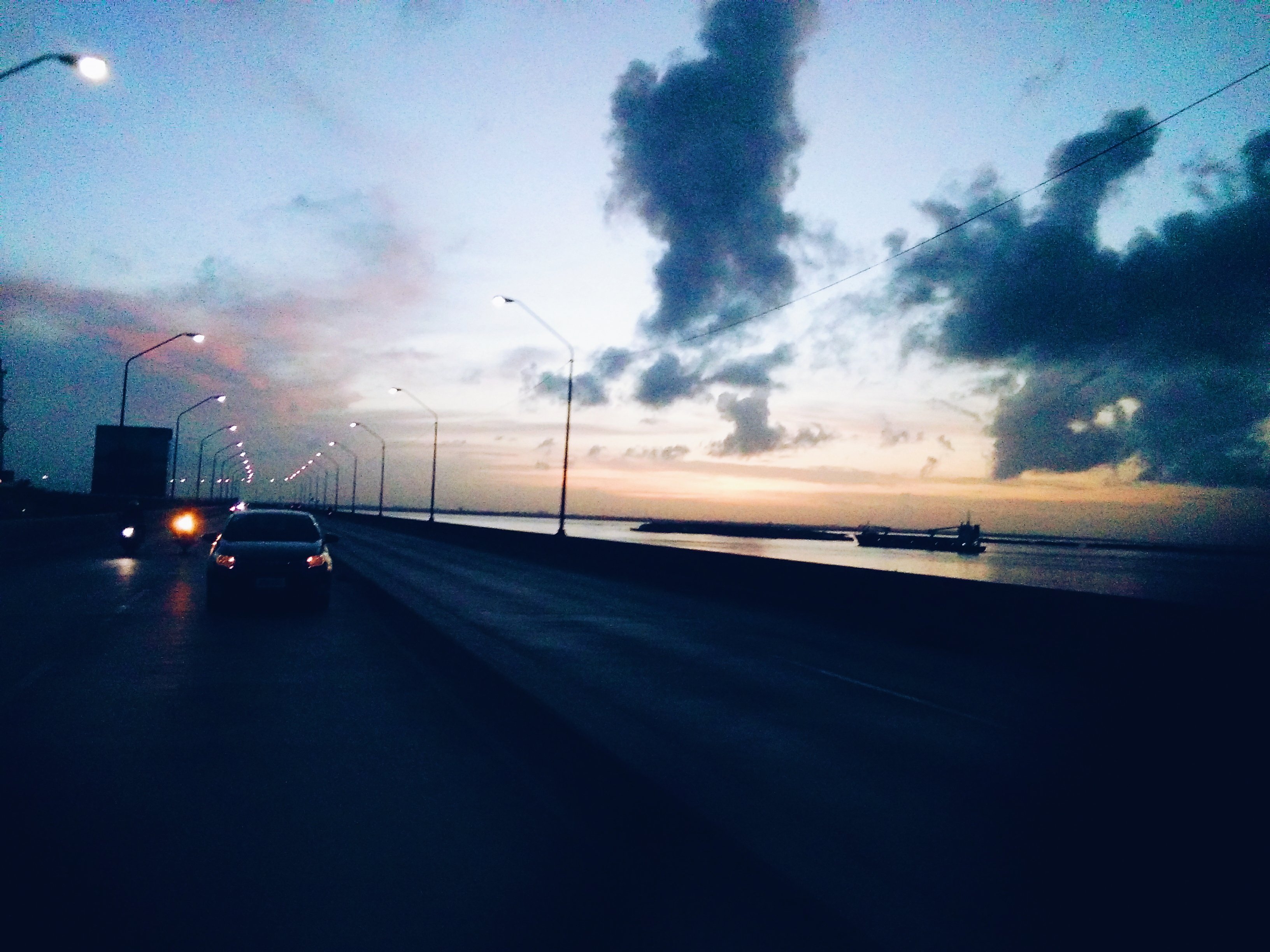 On our way home, we passed at SM seaside and it was around 6:02 pm it was not yet totally dark but the sun started to set off. I took a picture and there it is. The street lights are lighted, as well the bumper lights. The crimson colors in the sky are radiating yet started to fading being swallowed by evening light. The road is dark the light can't pass through because it was blocked by some grey clouds, however the sea reflects the beautiful color of the crimson lights that the sun is emitted.
It was relaxing view to witness the sunset, an everyday event that we happen to neglect its beauty because were too busy on other things. It was a view that made us realize how blessed are we to have another day to stay. It was a blessing that God showed onto us that even in darkness there's light that will save us. It was just a normal day with a blissful gift.
"Don't forget: Beautiful sunsets need cloudy skies" - Paulo Coelho
This is my 6th #ulog celebrating how a day ended in a meaningful picture.
Thank you so much and Godbless
Please support @surpassinggoogle as a witness by voting him here and type in "steemgigs" in the first search box.
If you want to give him witness voting decisions on your behalf, on that same page type in "surpassinggoogle" in the second box as a proxy.
Support his other brainchild projects like #untalented, #steemgigs, #teardrops, #steemsecrets and #ulogs.