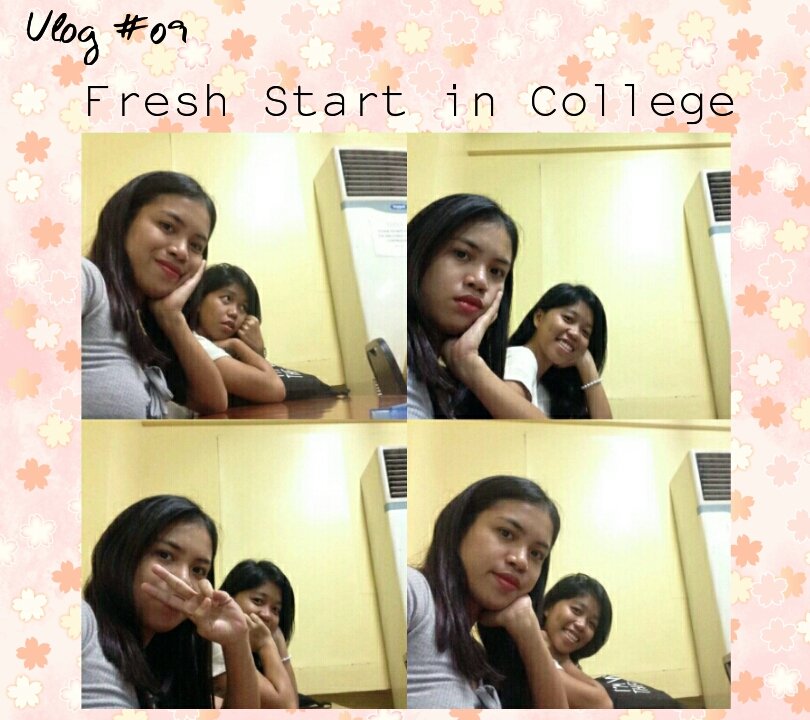 Today my life has changed, today I became a mature one, strongly driven with passion and determination to achieve my goal. Today I started being a college student. Today is the beginning of my new chapter in life.
As of today, our university officially opens a new school year, I as one of the freshmen it was a great start. I'm feeling excited, nervous, scared, and happy. I should say a roller coaster of emotions I am right now for my new journey. I was so excited to see the new environment and new things to be discovered as I entered now the college life. I am happy also because I am with my bestfriend who I spent my 6 years in highschool and now about in college. However I felt nervous, scared and intimadated because of the changes in my life. I felt a little intimidation towards other student especially to my new classmates. I'm scared because of the pressure on my course I am persuing but I am trying my best to cope up on it. I felt nervous because I don't know how to deal some people especially to the teachers, but luckily they are so considerate.
Today we just had an orientation for the whole morning and one class in the afternoon. It was just a light day and very enjoyable. On our first day in our MLS101 class we just given our topic outline for the whole school year, I would really say it has alot of topics to be tackled but our teacher assures us that we can handle it, I just hope I can handle it too. Overall my first day in school is totally fun despite of the roller coaster emotions I felt. I just hope I can survive in this course, being a medical technology student they say it was not easy. Large amount of focus, hardwork and faith is needed and I just really hope God will help me with it and all my efforts will be paid.

Thank you so much and Godbless
Please support @surpassinggoogle as a witness by voting him here and type in "steemgigs" in the first search box.
If you want to give him witness voting decisions on your behalf, on that same page type in "surpassinggoogle" in the second box as a proxy.
Support his other brainchild projects like #untalented, #steemgigs, #teardrops, #steemsecrets and #ulogs.