So this is now my second part of our escapade in the AO Farm. AO (Alpha Omega) Farm is located in Toong, Pardo, Cebu City. The place is huge and has many activities to offer for the visitors to have fun in the place. So my classmate and I visit the place, this blog is the second part of our escapade in the place.
In this picture we rode in a big wooden hammock, it was huge enough, it can cater more than five people. There's still huge space in the picture.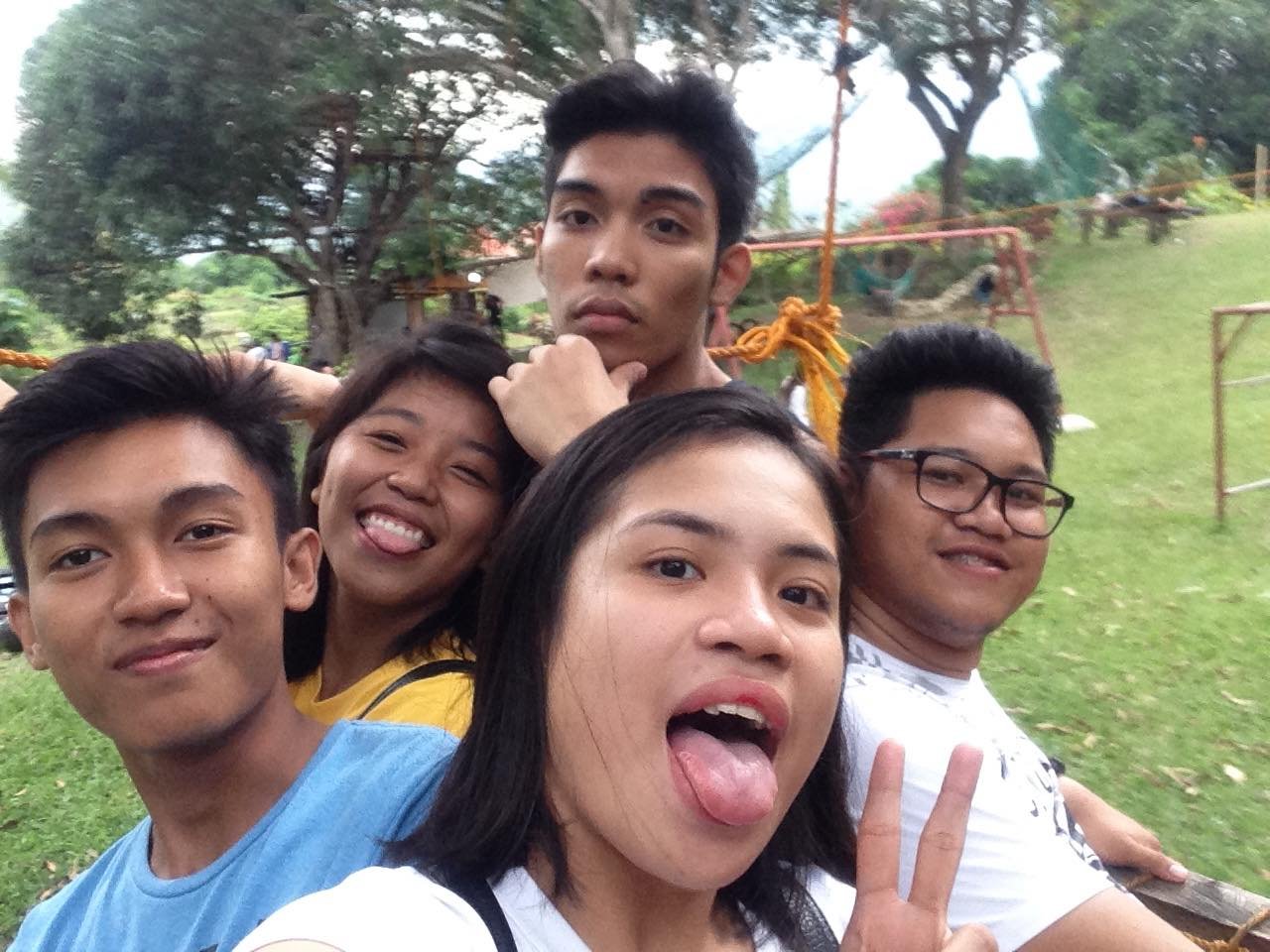 This photos of mine in which it captures few of the different activities to try in the place:
First, the places has DIY teepees in which you can find few in the place. It was a cute and very romantic when you come to visit with your love one.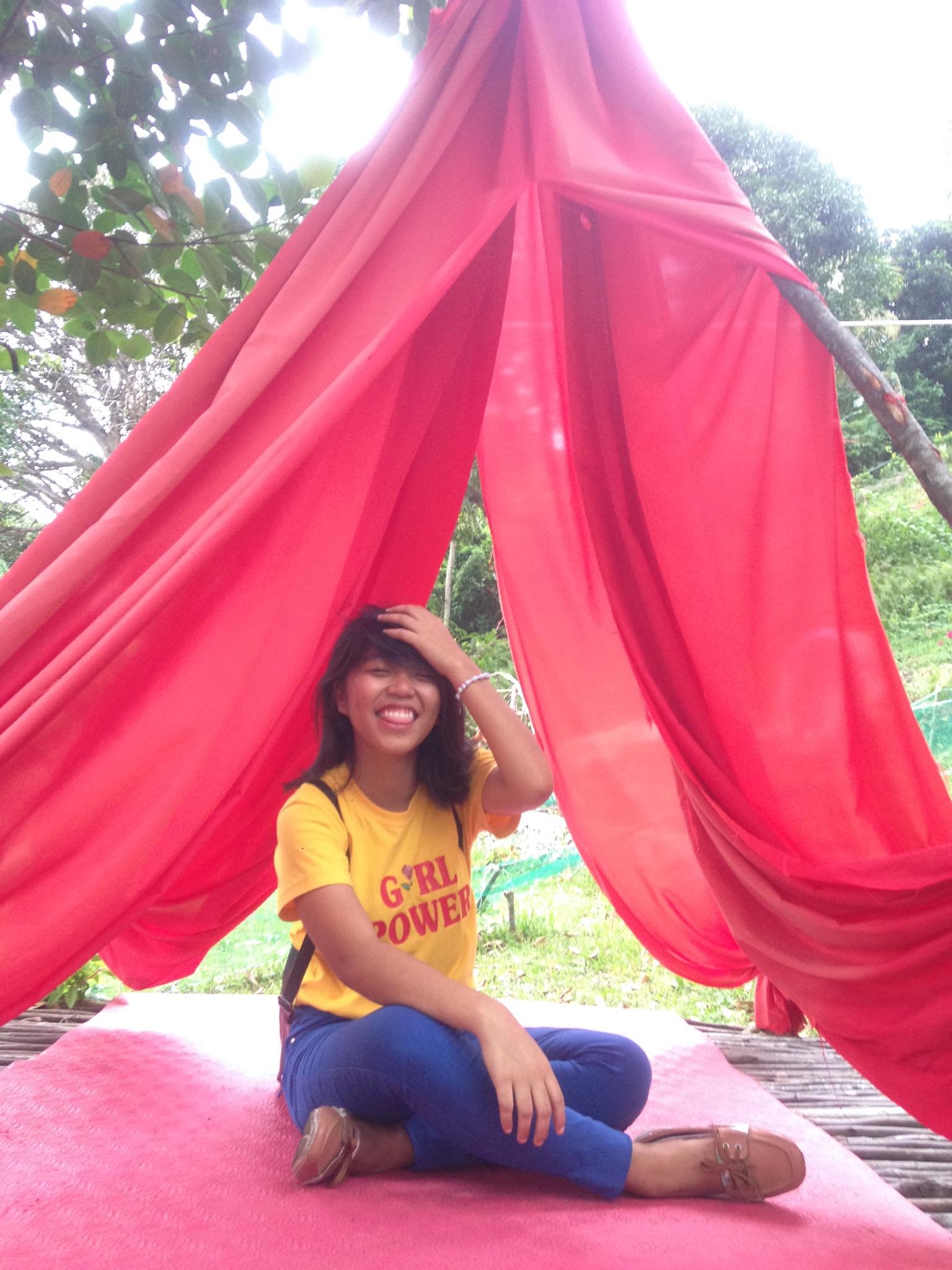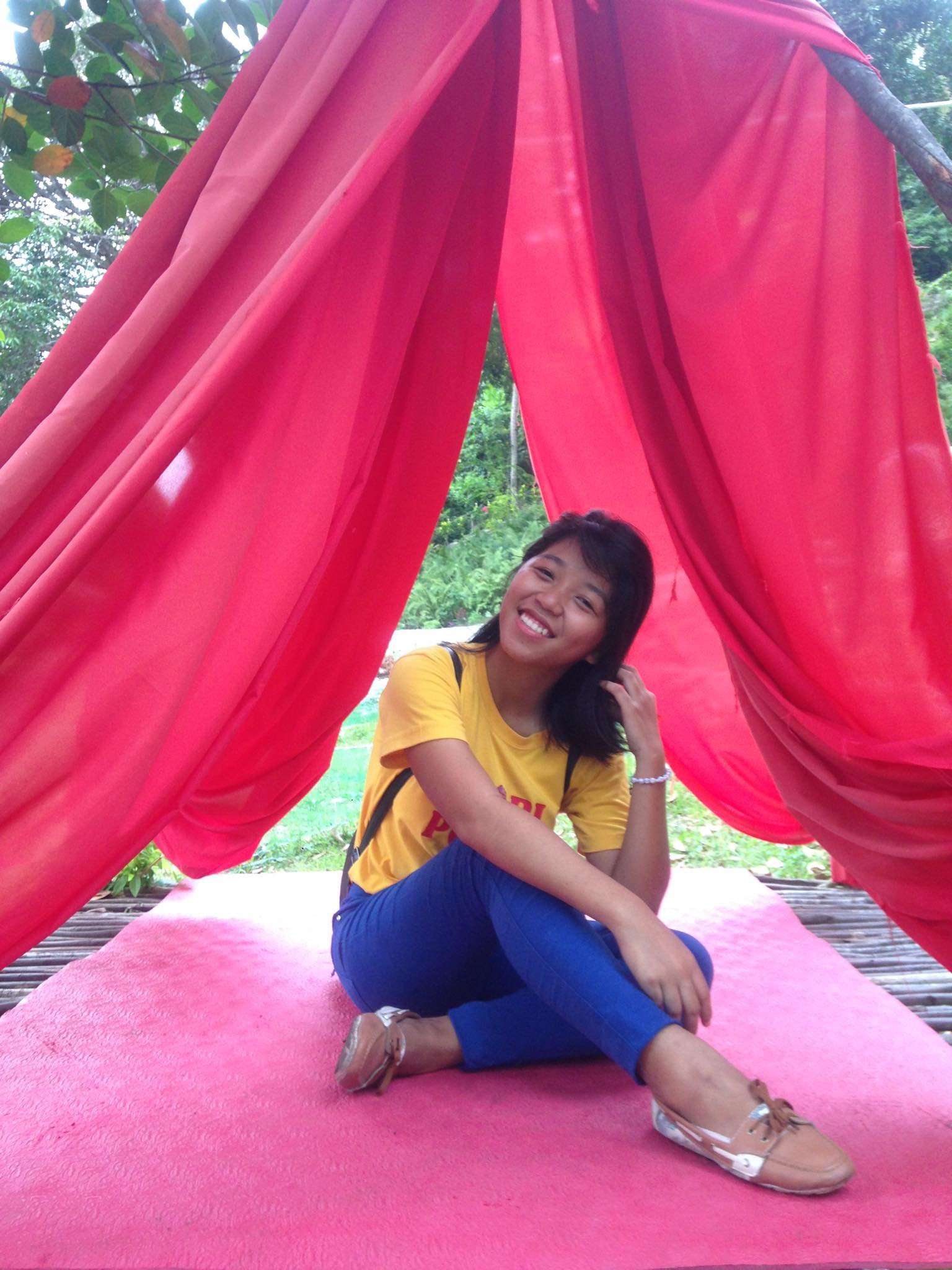 Next, The place has some like a tree house in which you will be able to climb up the tree and cross to other tree using a rope in which stand as a bridge between the trees.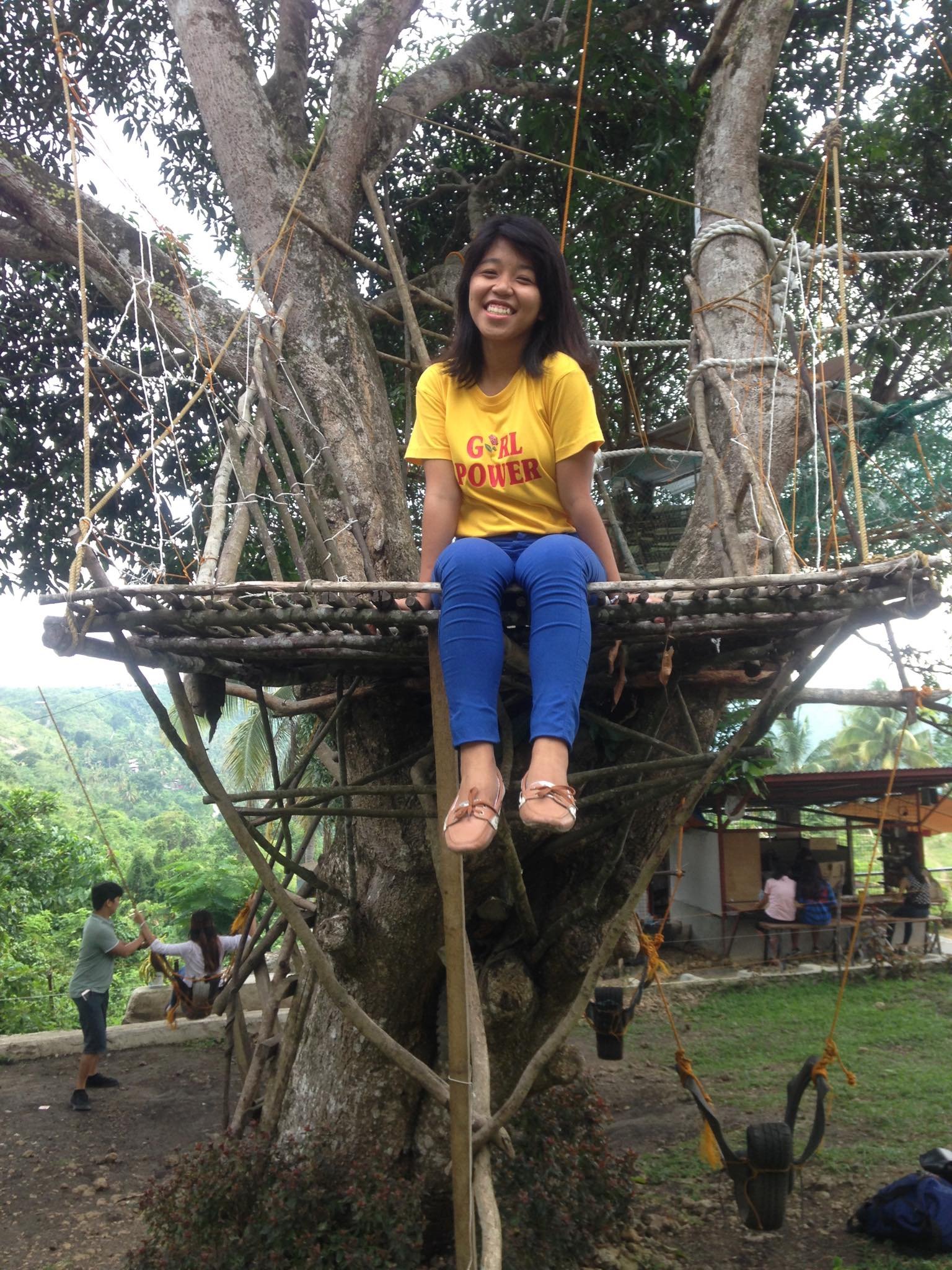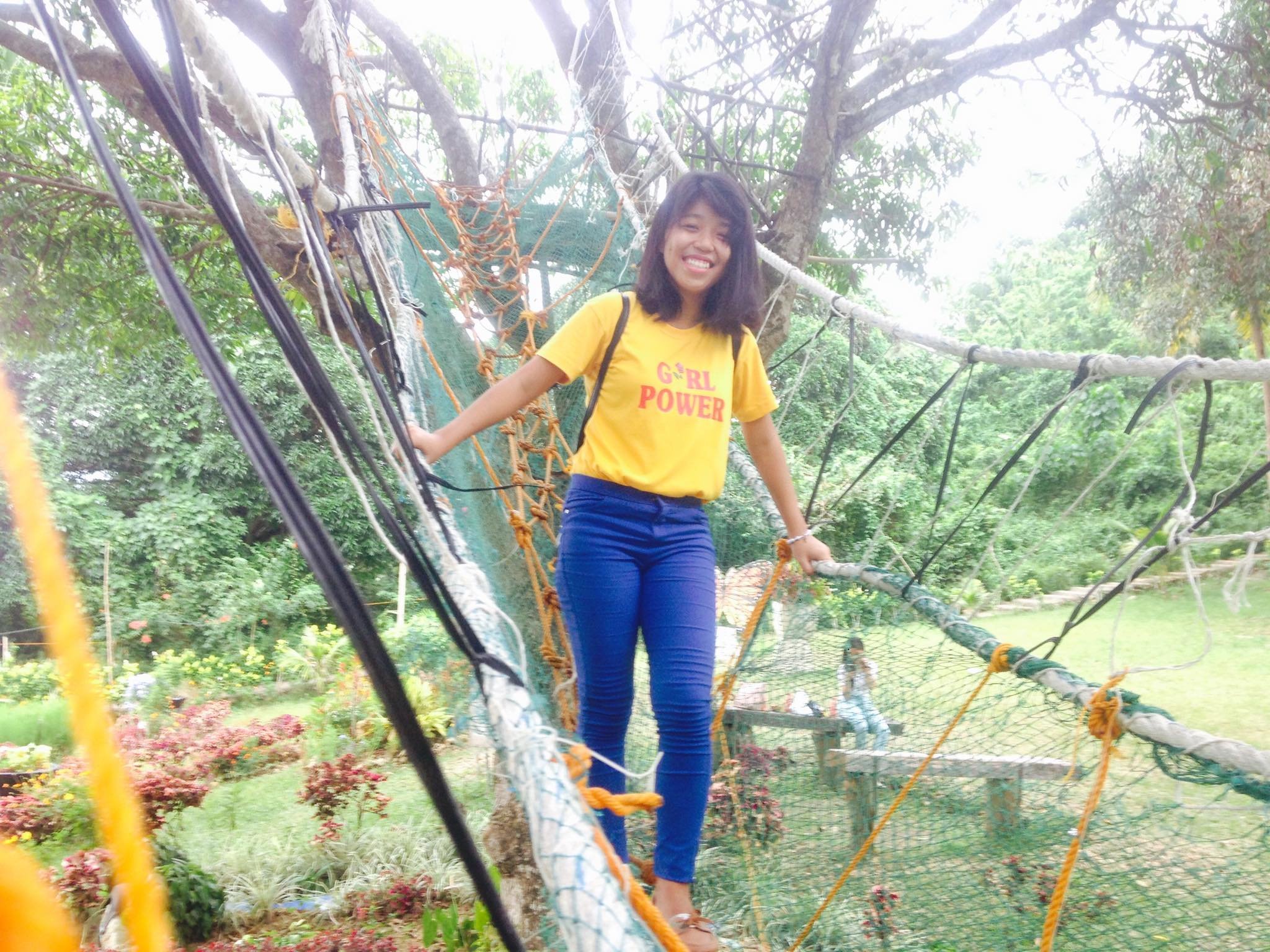 Lastly, my favorite part the have many swing in which made up with recycled used rubber wheel.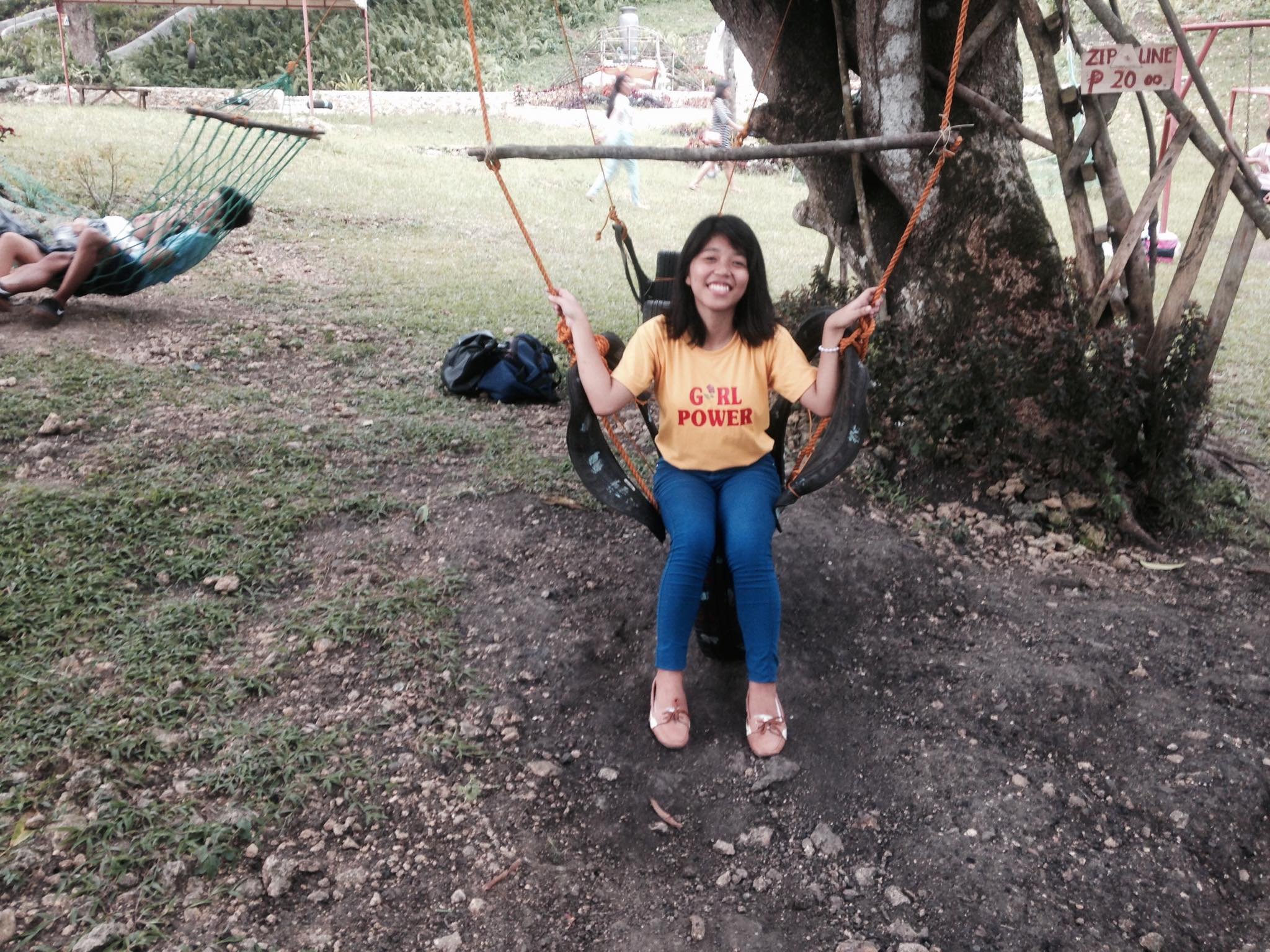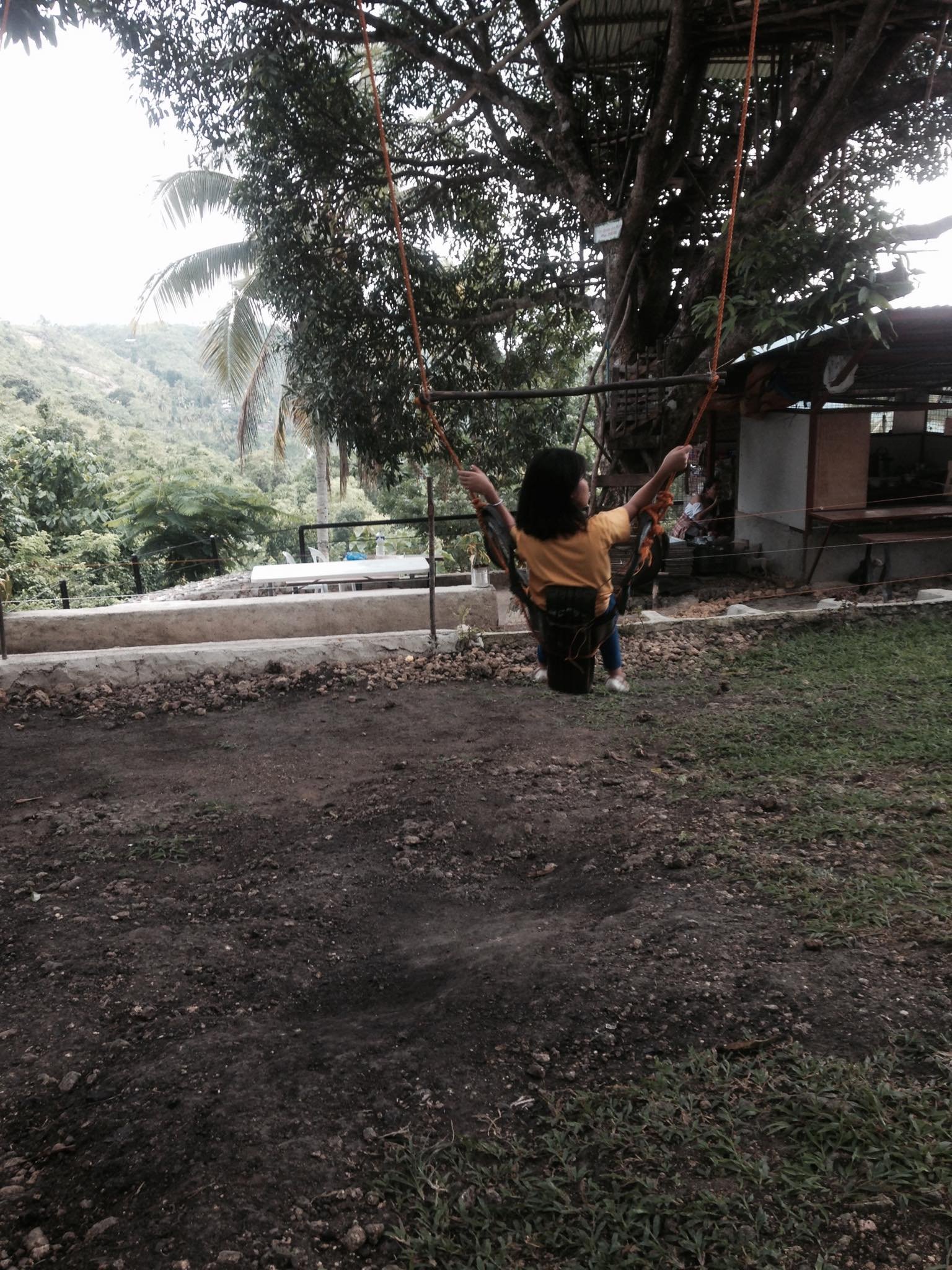 You can also find many colorful flowers in the place but this flower is my favorite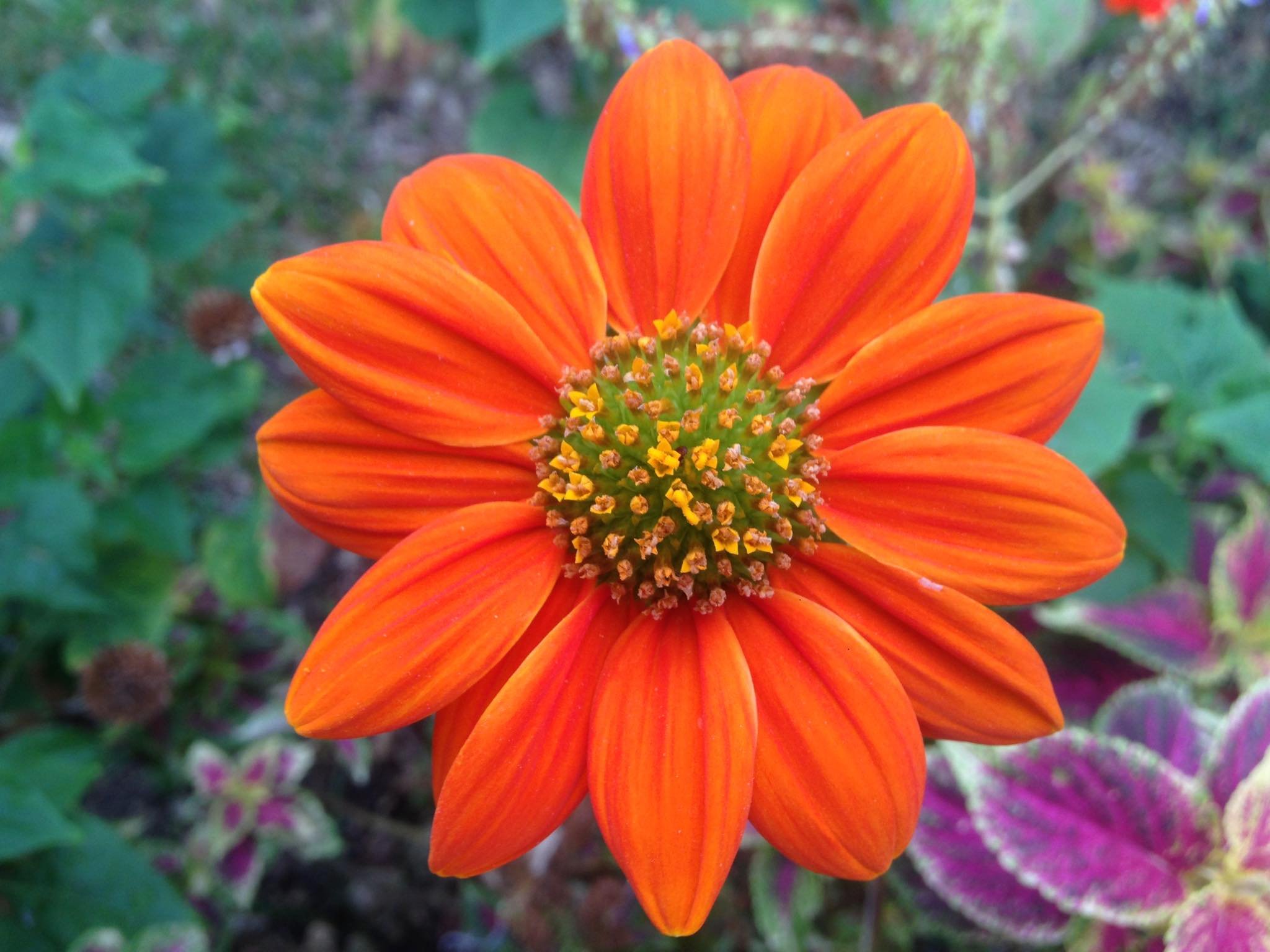 The place was so great, it brought so much memories on my childhood, It was a worthy experience a beautiful, fun place with panoramic mountain view in which it was just located by the city. It was a perfect place to breath some fresh air after a heavy week of exams. So if you happen to come by in cebu, consider this relaxing and affordable place.
The part one of this blog, in which it introduces the place.
https://steemit.com/ulog/@chadee/ulog-14-ao-farm-just-by-the-city-part-1
Thank you so much giving sometime on my blog.
Please support @surpassinggoogle as a witness by voting him here and type in "steemgigs" in the first search box.
If you want to give him witness voting decisions on your behalf, on that same page type in "surpassinggoogle" in the second box as a proxy.
Support his other brainchild projects like #untalented, #steemgigs, #teardrops, #steemsecrets and #ulogs.