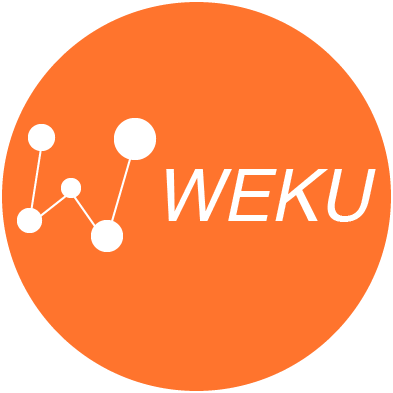 As my passion for writing grows, I am looking for more venue to share my ideas, creativity and innovations. Fortunately, I found a new blogging platform base on a blockchain that rewards authors and writers with cryptocurrency. I am happy I found WEKU that invites content creator to participate in creating quality contents, commenting and upvoting blogs and articles, and get rewarded with weku or weku dollar.
The good thing about WEKU, when you join or register, initially you will be rewarded with 100 WEKU as your airdrop or signing bonus. You have the option to use those weku to power up your account to make your voting value higher. Joining WEKU is very easy and it will only take you leass than 3 minutes to create your account. Most importantly, REGISTRATION IS FREE.
You will not be alone in the dark once you join this great platform, there are communities waiting for you and your good contents. You already have audience to showcase your talent. To become a star on the big stage, you have to make a difference, of course. The ZEAL community will welcome you with open arms. You can join ZEAL Discord channel. If you are looking for Filipino community, you can join WEKUPH Discord channel, as well.
You can check WEKU WEBSITE, https://weku.io for more information. Hurry join us now. CLICK HERE TO REGISTER . Once you already signed-in, you can refer friends and earn rewards for the referral. Come and check us now!
Your Steemit Owl,
@coolarth
| Team Footer | |
| --- | --- |
| Team Acct & Tag | Join our team #unlisteemersph and follow our team @unlisteemersph |
| Acknowledgements | We greatly appreciate the help and support of @gratefulvibes, @paradise-found, @good-karma, @esteemapp, @hr1, @jerrybanfield, #steemph, #steemitachievers and #steemitfamilyph |
| Our Witness | Please support @surpassinggoogle vote him as witness, type "steemgigs". We also support his other brainchild projects such as #untalented, #steemgigs, #teardrops, #steemsecrets, and #ulogs. Uloggers use ulogs.org |
| My Weblog | Please visit my personal blog COOLARTH |
| #Ulog-Curator | @coolarth @mrxplorer @valiantegg @coolace @kristianoako @unlisteem @unlisteemersph @jrxplorer @arkllytevxi |

Do you want more upvotes?
You can avail of our UPVOTE SERVICE.
We are glad to provide you with our services. Thank you.

If you use steemauto, you can follow the curation trail of @coolarth and @mrxplorer to help more steemians and uloggers!

Steem Power deligation is very much welcome!