It's an hour before midnight and I just finished my cup of coffee. I've packed up my things and I'm ready to get myself some Z's when Metro Channel decided that it's time to play an episode of Anthony Bourdain: No Reservations.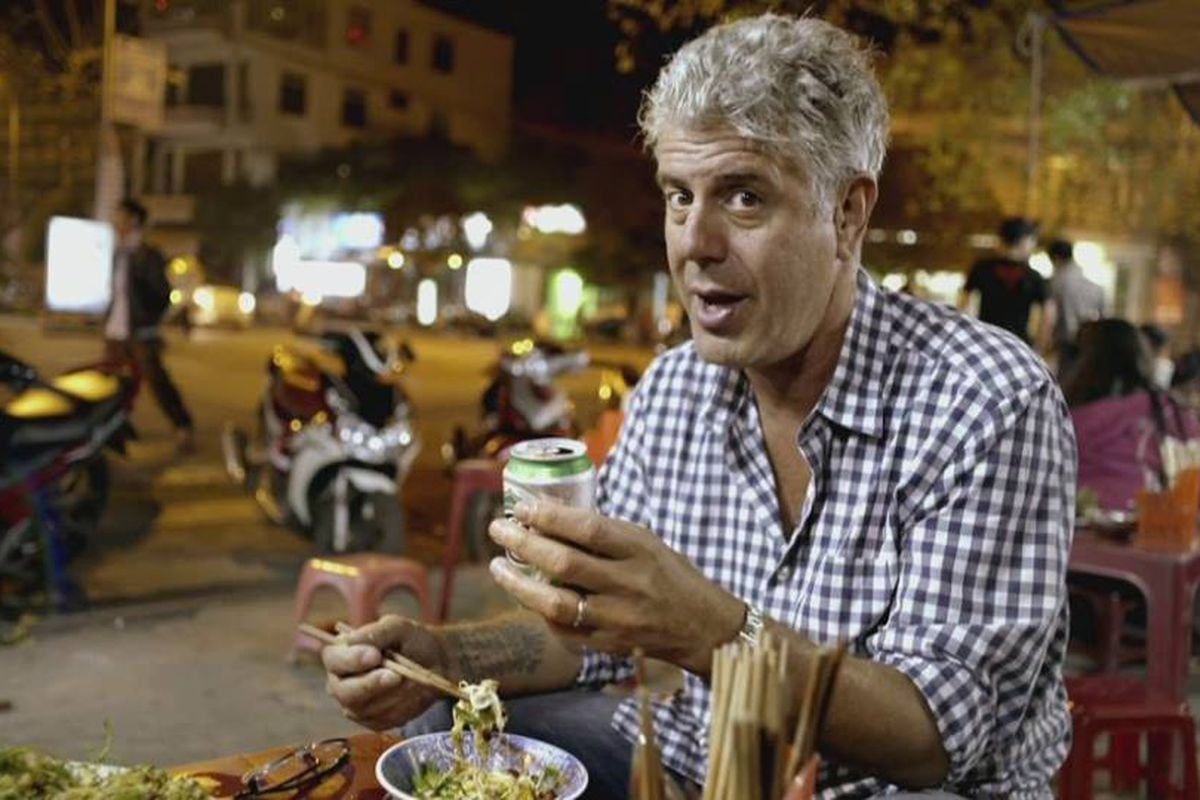 Of course, I can't resist but to sit back and watch despite the fact that I have to go to work early in the morning and that my 8-year old son wouldn't go to bed without me.
It's been more than a month since his untimely demise and it's such a waste since I feel he still has a lot to offer. Celebrity chefs like him, Mario Batali, Bobby Flay, Wolfgang Puck, Emeril and all the others were able to change the culinary world by putting it in the open.
Their shows are infused with cultures around the world, making them really interesting.
I hope there can be another chef who can equal his edginess that when combined with his taste in food and appetite for adventure can bring us a show with no reservations.
Photo courtesy of TLC Channel