---
Cada mañana al despertar luego de agradecer a Dios este nuevo amanecer, me dirijo a la ventana donde aparecen los primeros rayos de luz para abrir las persianas y ventanas para que entre a la habitación la luz sanadora del Sol y frescas corrientes de aire nuevo para ventilar el espacio.
---
Hoy me inspiré en esta rutina diaria para compartir mi cita de hoy:
---
Deja que entre la luz y el aire fresco a tu vida
---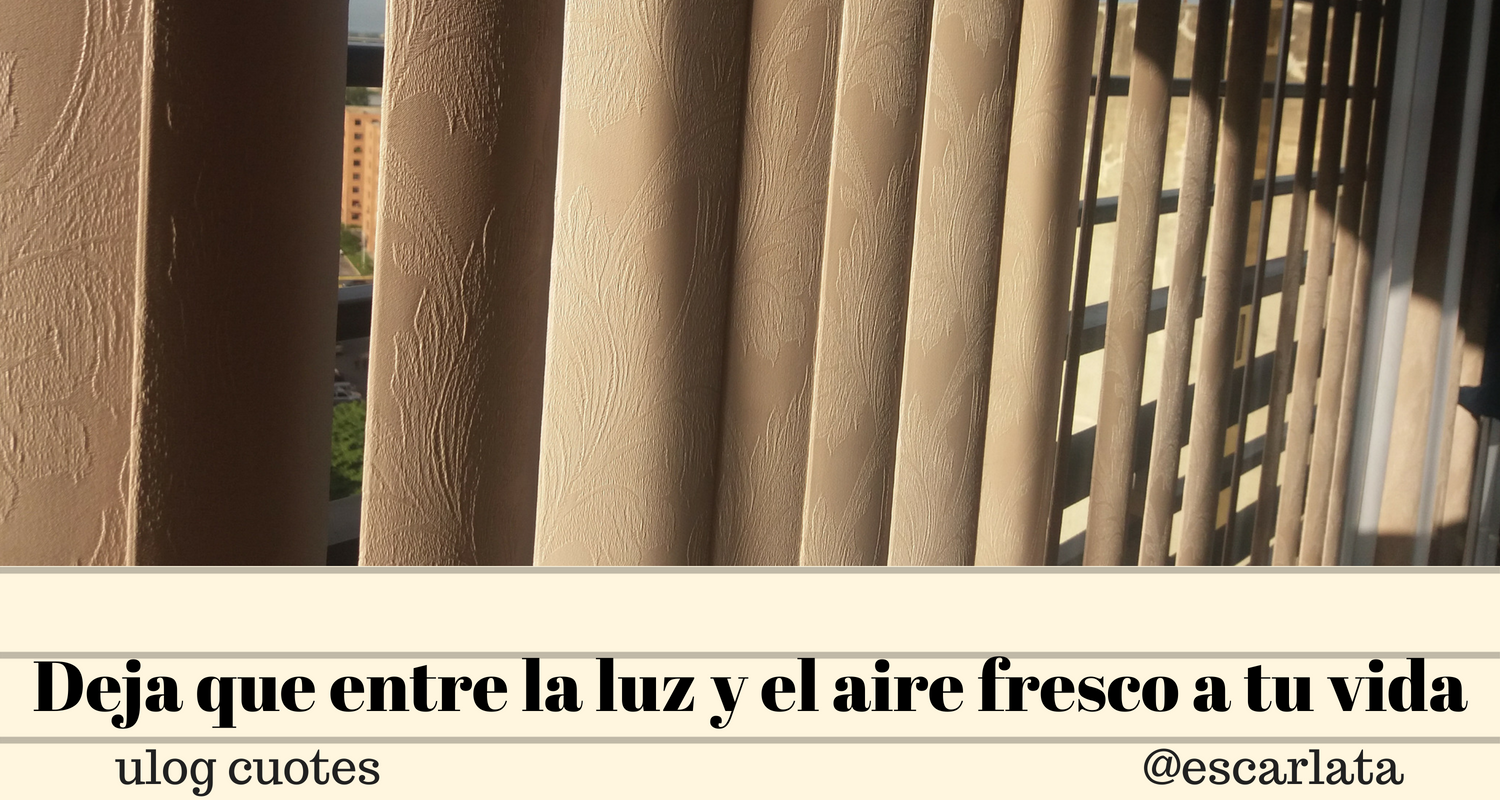 ---
¿Qué hay detrás de esta cita?
---
Nuestro cuerpo se va renovando cada día desde el nivel de las células hasta la totalidad de nuestro cuerpo, sin embargo a nivel de nuestros pensamientos a veces nuestro sistema de creencias no permite que ingresen nuevos conceptos o ideas a nuestras vidas. La naturaleza nos enseña con cada una de sus maravillas, cuando llueve, cuando tiembla la tierra, cuando nace una planta o cuando cada día el astro rey nos anuncia con sus rayos de luz que ya es hora de iniciar la actividad y el aire fresco de la mañana es la metáfora de lo que significa dejar que lo nuevo ingrese a nuestros espacios.
---
Dale permiso a lo nuevo, experimenta nuevas formas de pensar y hacer las cosas, el cambio es lo permanente.
---
Every morning when I wake up after thanking God for this new dawn, I go to the window where the first rays of light appear to open the blinds and windows so that the sun's healing light and fresh air currents to ventilate enter the room.

---

Today I was inspired by this daily routine to share my appointment today:

---
Let the light and fresh air into your life
---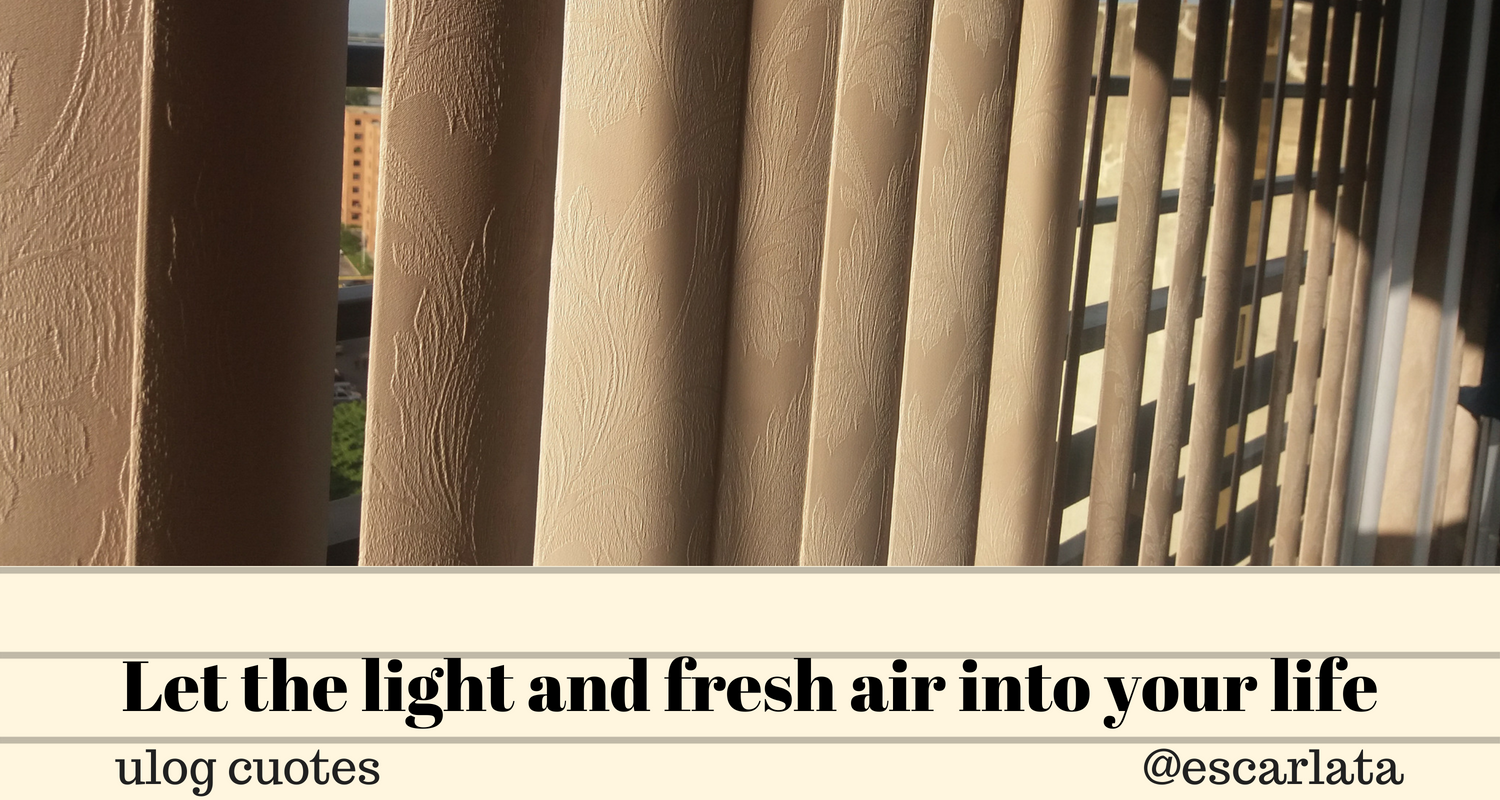 ---
What is behind this appointment?
---
Our body is renewed every day from the level of cells to the totality of our body, however at the level of our thoughts sometimes our belief system does not allow new concepts or ideas to enter our lives. Nature teaches us with each one of its wonders, when it rains, when the earth trembles, when a plant is born or when every day the sun announces with its rays of light that it is time to start the activity and the fresh air of the morning is the metaphor of what it means to let the new enter our spaces.
---
Give permission to the new, experience new ways of thinking and doing things, change is permanent.
---
 Fotografía / photography:  Smartphone Samsung J7

---