A lot of times we go outta our comfort zone in order to make our loved ones and family happy and I want to believe in one way or the other we have encounter this kinda situation.
I trust you all had a good day because mine was booming with my petroleum Engineering friends.
This week was declared students week with effect from today which means that no lecturer is expected to hold any lecture irrespective as far as the circular was circulated round the whole campus and coincidentally this week also happens to be Society of Petroleum Engineer's week. (SPE)
SPE... Oil and gas
I rolled on my bed with no intentions of waking to the day's activity as I fell really weak and lazy as per I don't have classes on Wednesdays and as at 9:00am, I decided to be up and doing and face the day's activity when I decided to chat up my very best friend @nexrules and lo and behold the young man told me he was in school and that he has a presentation to make in their SPE week and me with no intentions of attending the lecture...
Sprung up and was all interested simply because my friend had a presentation and I needed to be there to give him my support and for him to know that I really cherish and care about him.
My mind was already made up to attend the lecture and I knew there was no going back.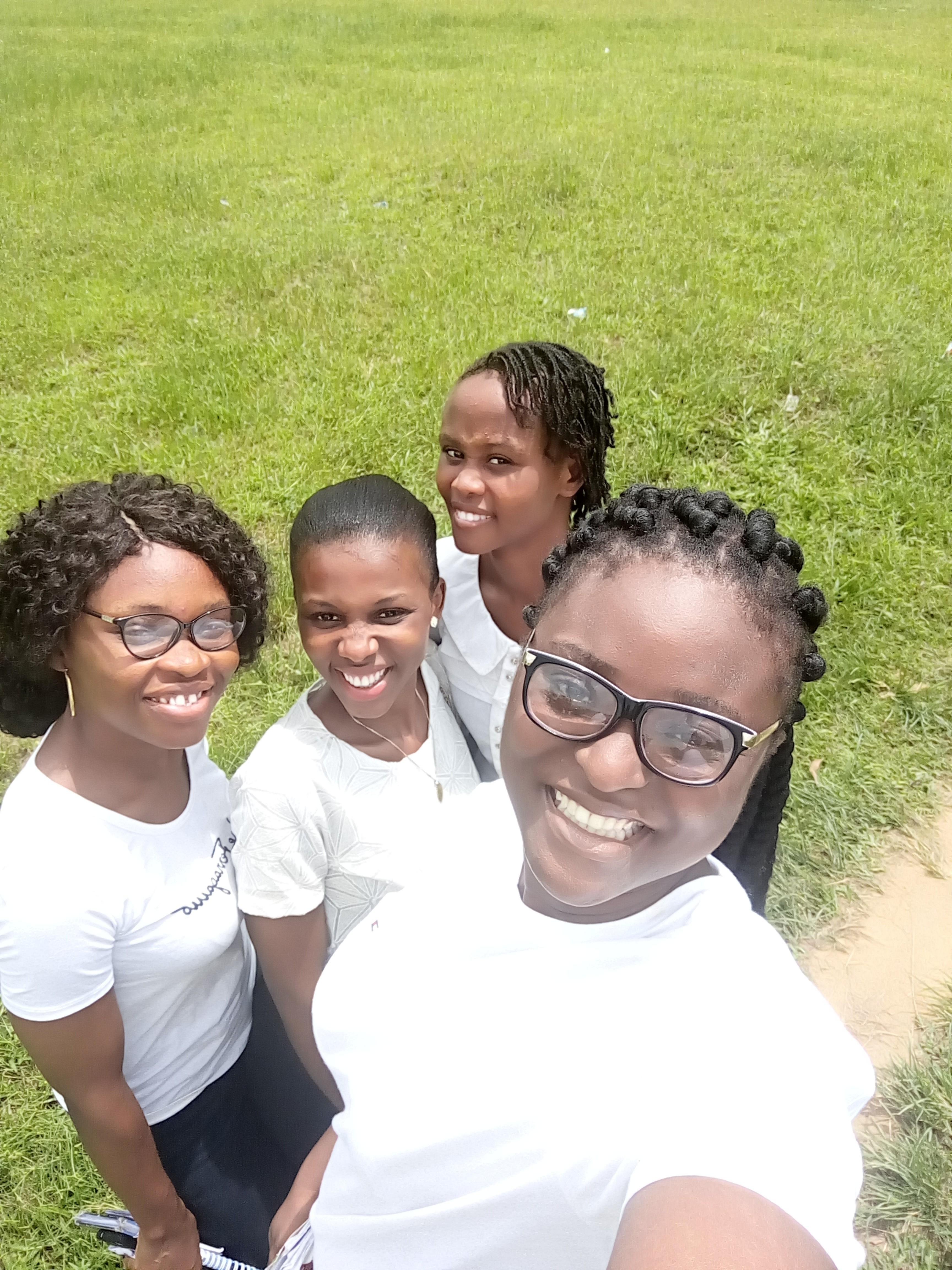 I and other SPE members
Us brazing up for the lecture and it was not a white kinda thing, it was just a coincidence that we all wore white.
On getting to the venue of the lecture, it was @nexrules that was talking on the importance of Petrobowl, you might be wondering what Petrobowl is? And I bet you I don't know much about petroleum Engineering but to the best of my knowledge Petrobowl is a competition in which @nexrules is the Captain America and by the grace of God, he will be leading his team members to Texas come October, 2018 and they have won nationally for two times in a row. And I trust God they will come triumphing in the international level as well. I am pretty sure @nexrules has much explanations on this... I only said the little I know about it
This is the part I loved the most, guess what...
It was time for debate and according to @nexrules, he's not really a fan but fortunately or should I say unfortunately for him, he was chosen once again to represent in the debate and me????... I was there enjoying myself while all of this took place.
The debate had quite an interesting topic:
Female Petroleum Engineers are better Engineers than the male
On hearing the topic, I began to wonder which team will win and believe me when the first debator went forth from the proposing side, she did excellently well plus her fluent English and I gave her a thumbs up. It went on and on until the last person which was @nexrules and since the debate wasn't a win win kinda debate, both the opposing and proposing team had it and to say I was a panelist and I'm to grade what would it be...
In the industry, all Engineers function so well, and one party can't take up the glory leaving the other behind. So I'll give it to both teams, I hope I'm not biased.
It was time for @nexrules to mount the podium for his presentation and I smiled to myself... this is my main reason of being here
I had the believe and conviction that he will be able to deliver, so all that was expected of me was to sit back and enjoy the lecture.
Benefits of being an SPE member
One thing I have come to know and for a fact is that, SPE is a broad body and is open to anybody irrespective of your discipline. I am a clear example, I am not in Petroleum Engineering but I have an SPE number.
There are so many benefits associated with being a registered SPE member and the few I could remember are:
1.Scholarships
2.Books and magazines
3.Technical papers and libraries
4.Conference and workshop discounts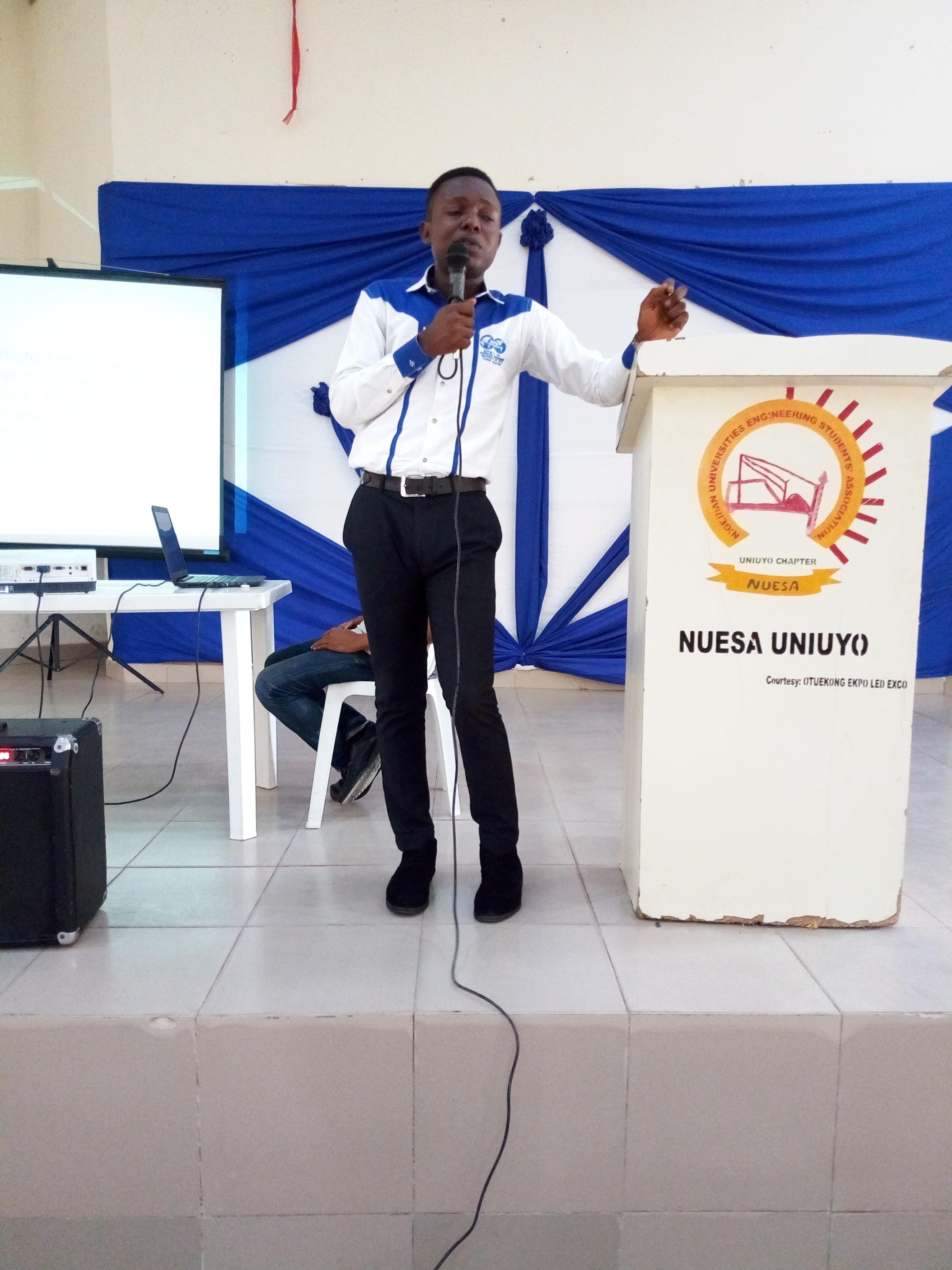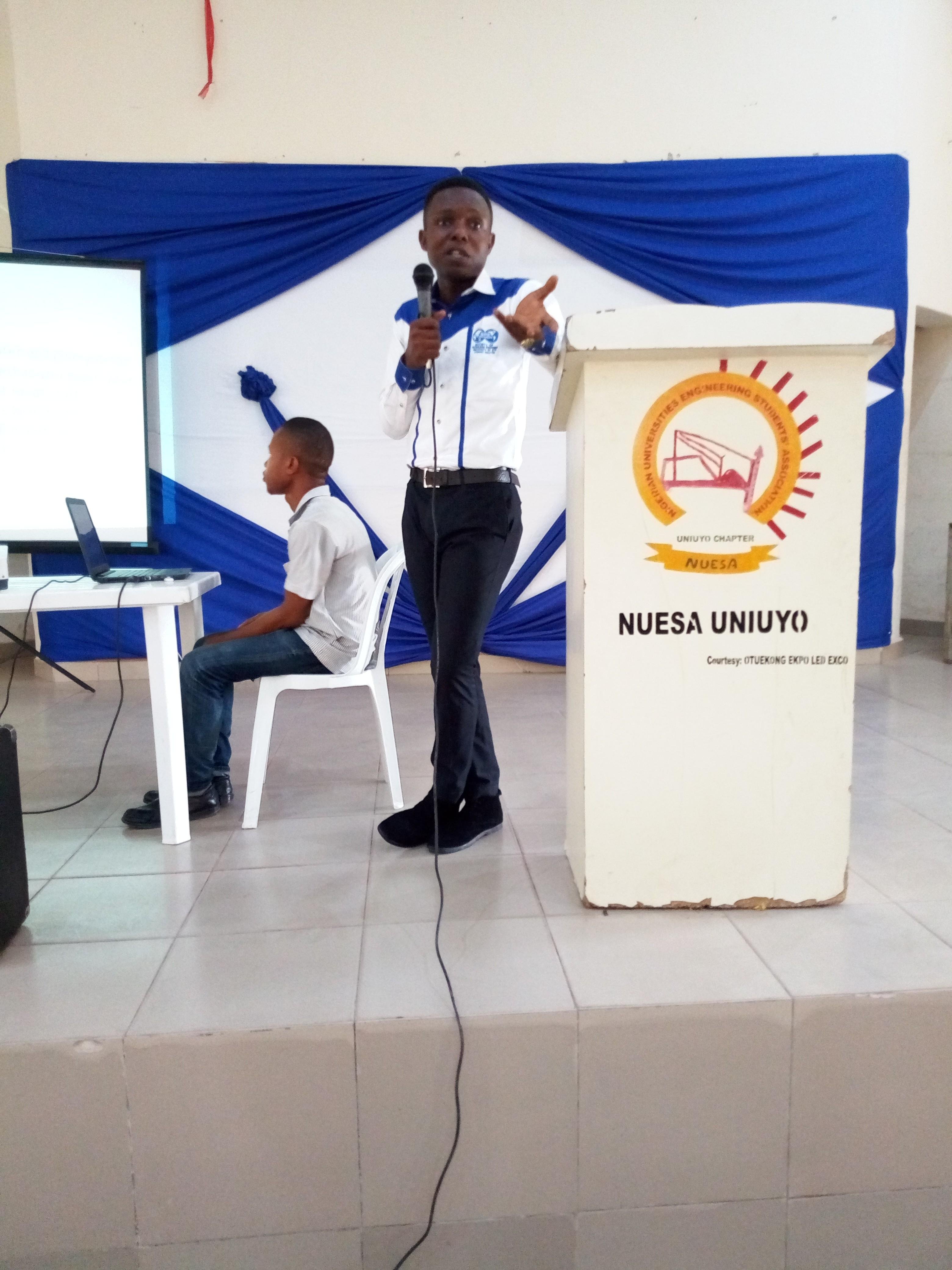 @nexrules during his presentation
Shortly after his presentation, there was a light refreshment in preparation for the next presentation by the Faculty sponsor... Mr. Isemin Akpabio Isemin
How to write a good technical paper
That was yet another topic to be taught, a lot of us could think...
writing is all about pen and paper until you diligently carry the pen and paper, at some point you feel really blank.
I learnt a lot from this aspect as the lecturer took out time to explain it step by step from the content to referencing which has caused a lot of problems for people as they plagiarize and fail to acknowledge the main author of the write-up. So many questions arose from this part as it really concern students especially the final year students who are writing their project but the lecturer did justice to all of the questions.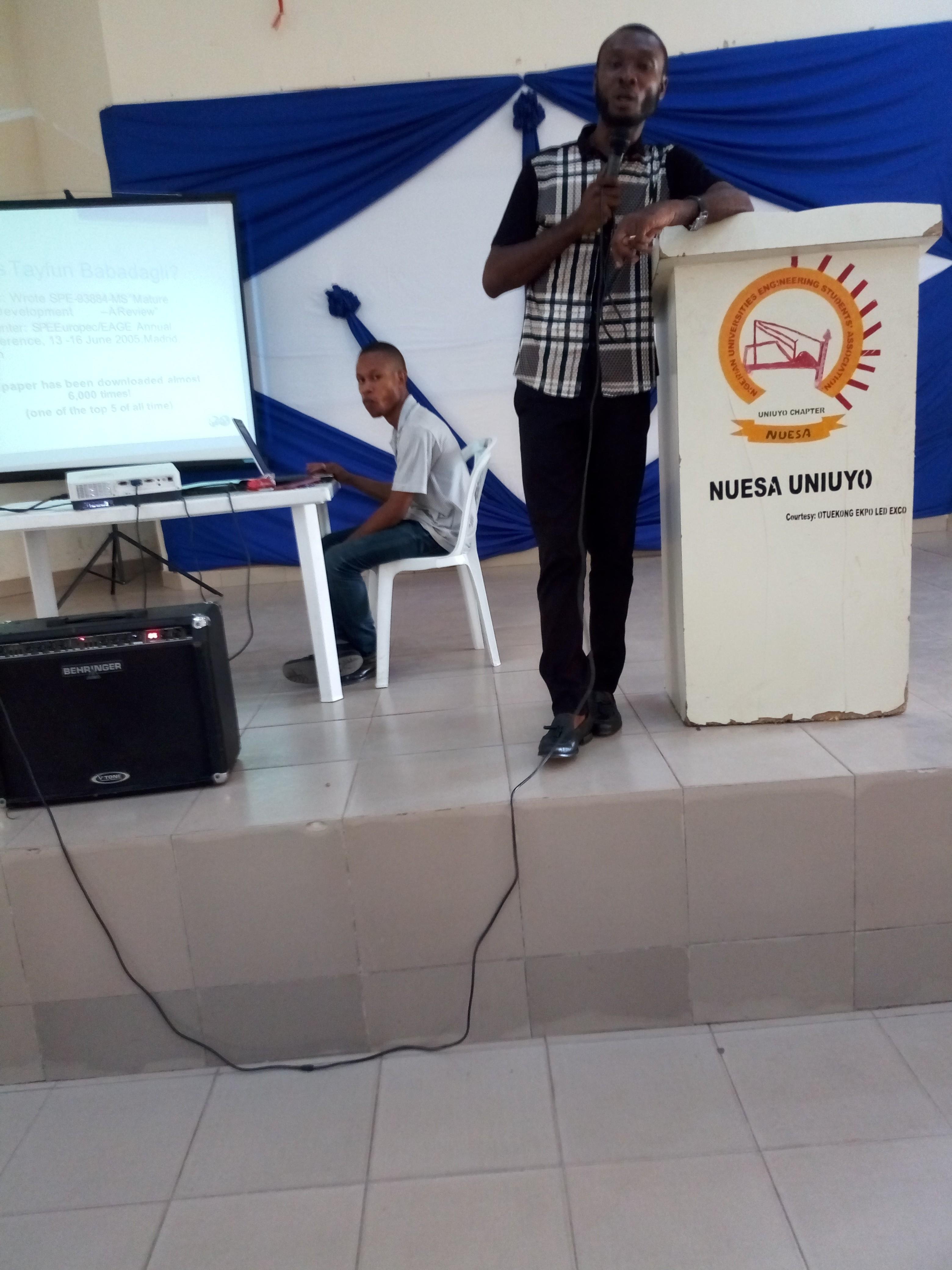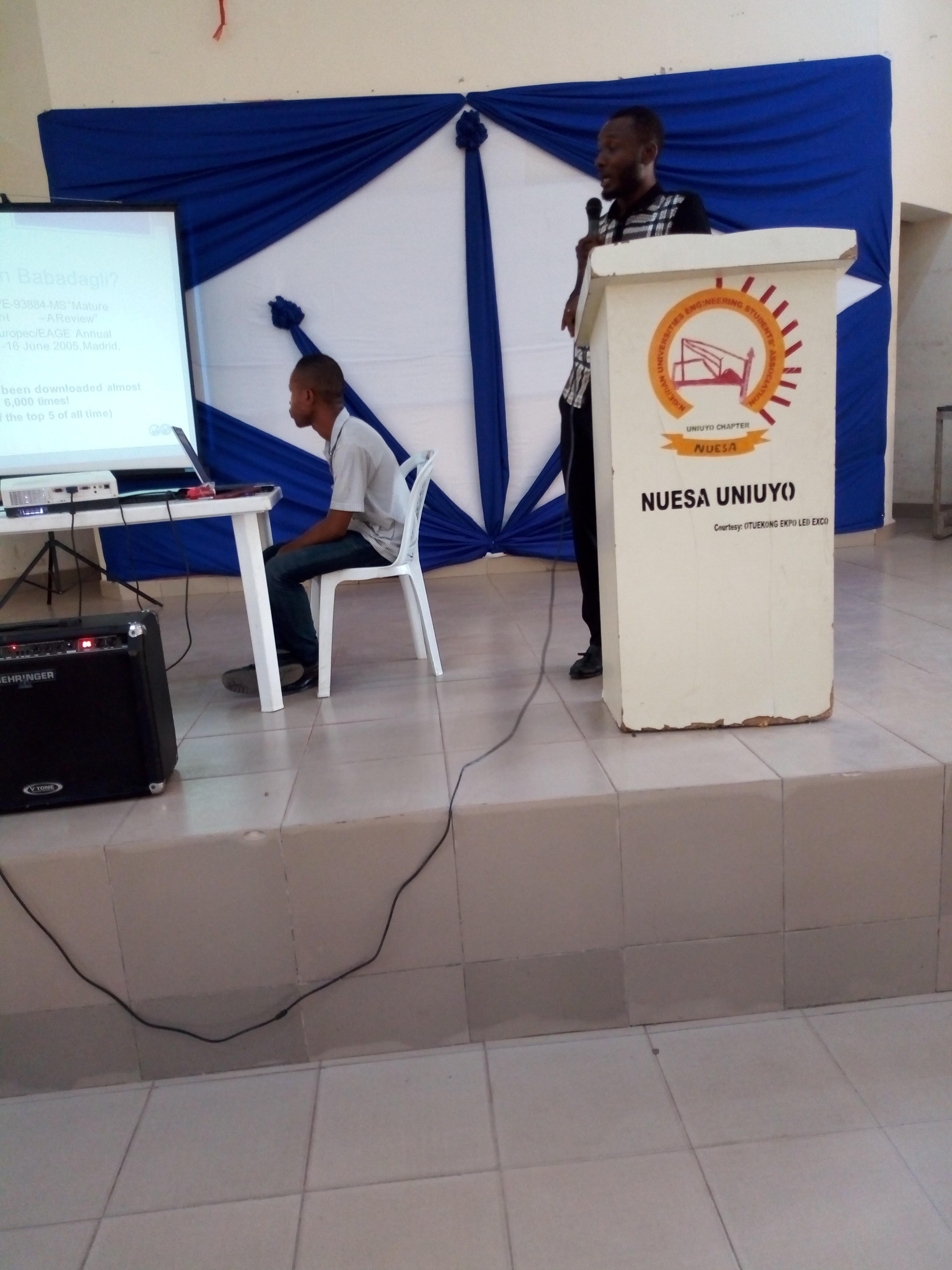 Mr Isemin during his presentation
And together we made it to the end of the lecture and practically the end of day one of SPE week, and even you that is reading this post made it possible because you are a part of it and we all...
Have something to offer
And I really liked it when @nexrules mentioned it during his presentation and I was nodding in agreement because I know in one way or the other, we all have something to offer, so it's time to
discover your hidden potentials and exercise it.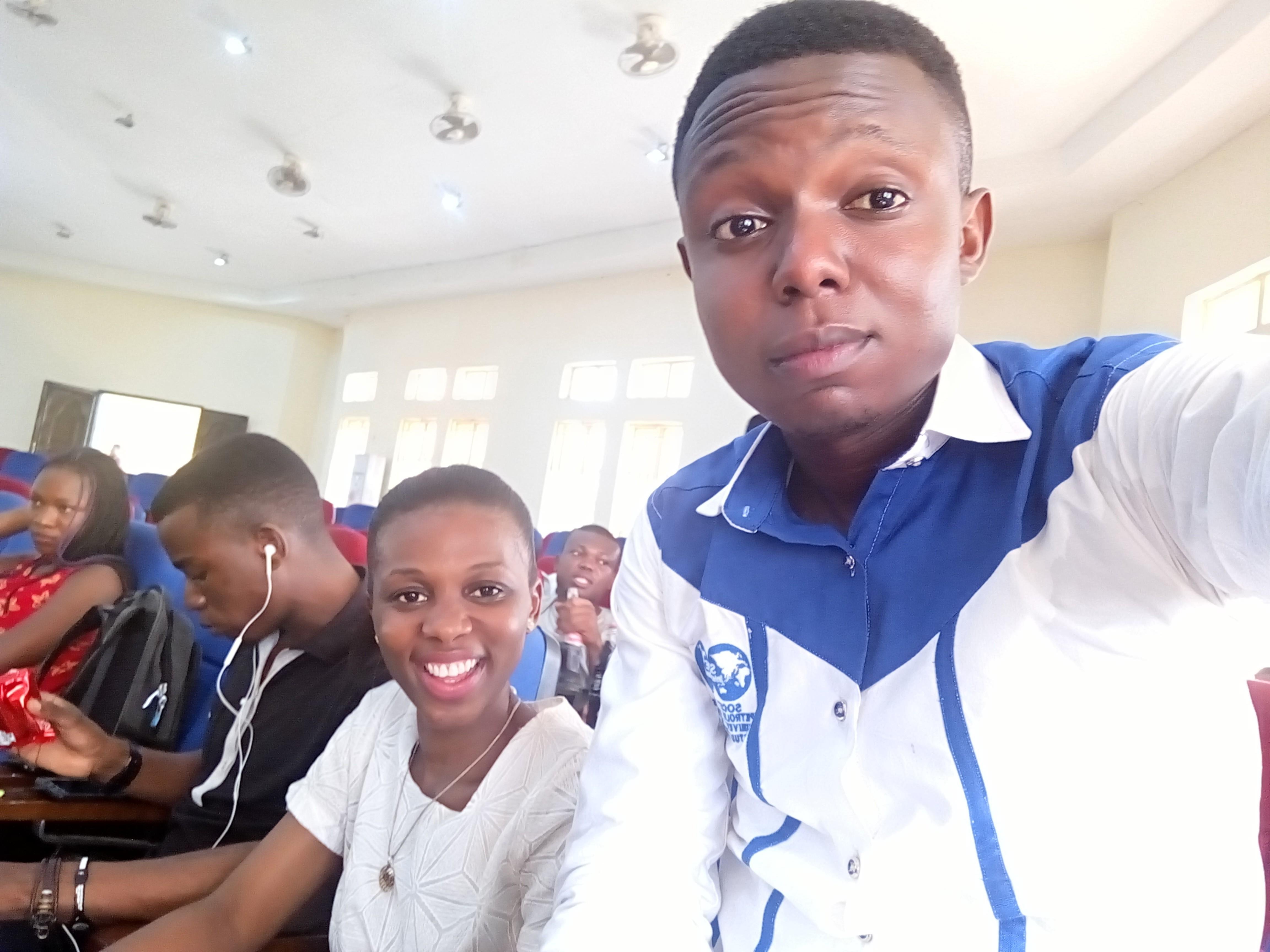 @nexrules and I
That was how SPE week day one made my day and I hope to attend to the end.
You too is a part of it because I'll keep you informed.