With commitment, I believe anything is possible to achieve.
Like I said in my previous post that I will keep you updated with the SPE week because even when you're not there, your presence is felt by virtue of reading this post.
The day broke becoming all calm and dully with SPE week, day two already in my mind. I can't seem to forget that fact.
I arrived the venue with everywhere all booming with a lot of unidentified persons and that got me wondering. The invited guest were already there to do justice in their prospective areas.
I wasn't fortunate to be there at the start but trust me I had a lot to take home as I listened carefully to each of the speakers, although I wasn't conversant with some of the terms as they were Petroleum Engineering terms but I whispered to myself... You will do just fine.
Let's get started already
safety attitude in driving
It all started from here when a woman... (Sorry I couldn't get her name) from the Federal Road Safety Commission (FRSC) came to enlighten us on the safety attitude in driving and you would agree with me that a lot of people despite their educational knowledge lack simple safety attitude once they hit the road. Therefore improving and maintaining good behaviours and attitudes towards driving are the key features to enhancing the safety of our roads.
Life cannot be possessed. You cannot have it in your fist, if you want to have it, you need to keep your hands open.
There are a lot of safety attitudes that were mentioned and I can't limit you to any of them:
You need to respect other drivers: Don't tail gate other drivers, allow them to freely make mistakes, that way there's room for correction.
Awareness: Side mirrors should be put into use and always be aware of where cars are in relation to your vehicle and always check out for possible hazards.
Never take driving for granted because road conditions change from time to time.
Share the road with other drivers
Adopt the attitude: I can make a difference to road safety by being a responsible driver.
Removing water in oil emulsion using electromagnetic radiation
This came from the second speaker of the day... King Nkundu An ex-student of Petroleum Engineering.
Like I already say at the beginning, a lot of terms used were often Petroleum Engineering terms and I'm not conversant with it. But I'll try to say the little I understood... Lol.
Water is immiscible in oil and for easy removal of water from oil emulsion, he did mention the electromagnetic radiation which is a kind of radiation which includes the visible light, radio waves, gamma rays and X-rays in which both the electric and magnetic fields vary simultaneously. It also contains a broad range of electromagnetic wavelengths. This radiation is also a form of energy produced by oscillating electric and magnetic disturbance.
He dwelt a lot on how to apply this method in the removal of water in oil emulsion. @nexrules will enlighten us more on this.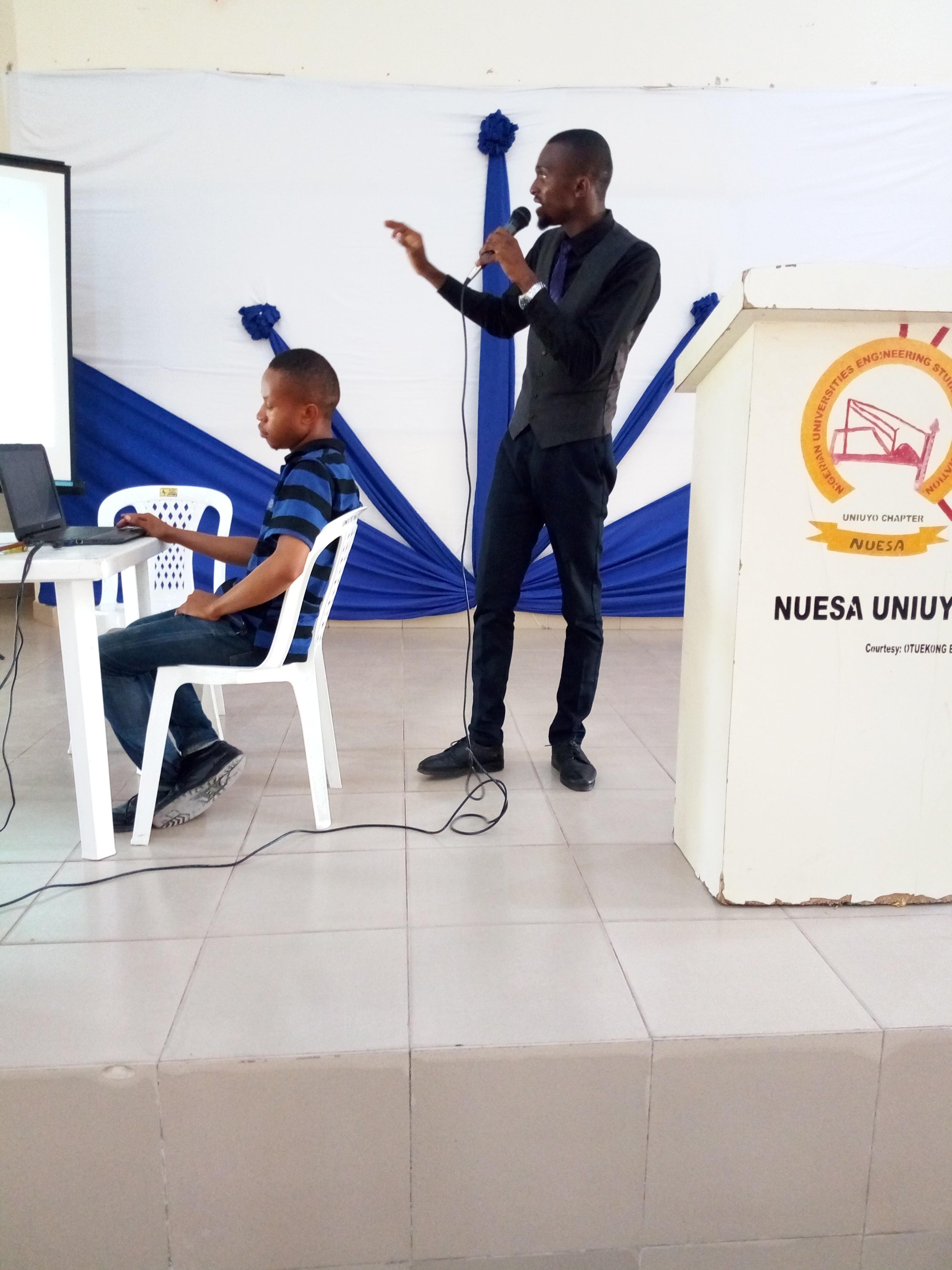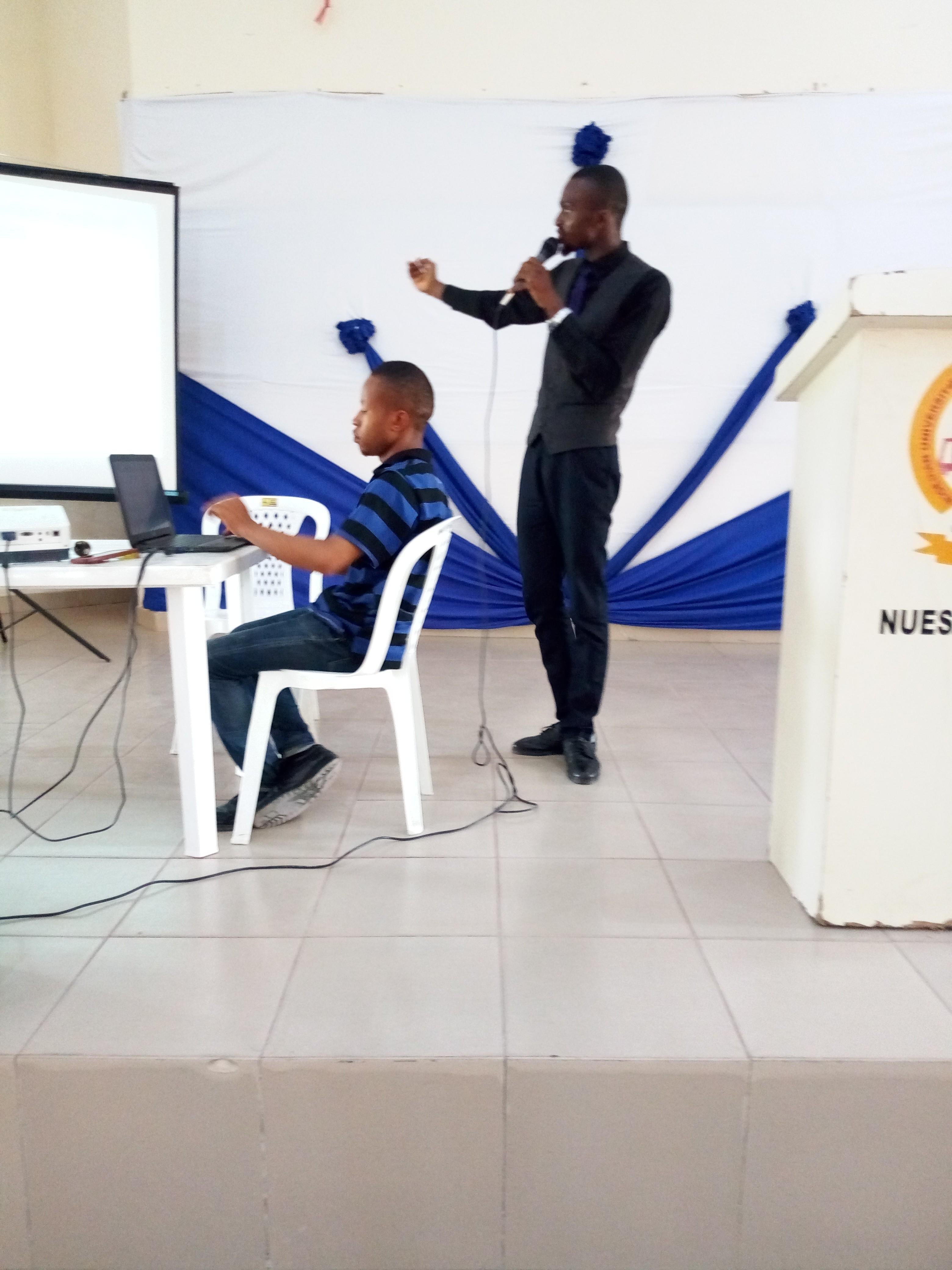 King Nkundu during his presentation
Artificial intelligence - Rosenics Technologies
This one is a household name and it is owned by yet another ex-student of Mechanical Engineering - Augustine Francis CEO Rosenics Technologies
According to the CEO, Rosenics Technologies is a technical start-up company, which features Artificial intelligence at its core in their mission for product innovation. It also aims at becoming one of the leading vendors on Artificial intelligence systems and self-driving car system. When I heard of self driving car, it really caught my attention and with Artificial intelligence systems, there will be a lot of technological advancements all over the universe.
Enhancing productivity with Microsoft Excel
The third lecture came from the managing director at cypher crescent in the person of Mr Pringle Egbe
According to him, he is an Electrical Engineer by profession but ventured into Petroleum Engineering during his masters and like I said in my previous post, Society of Petroleum Engineers SPE is open to all irrespective of your discipline.
I know a lot of us are pros when it comes to Microsoft Excel and according to the speaker, the first thing that needs to be learnt as a graduate is Excel because it can give so many opportunities both in the industry and other open fields of endeavour. Excel is the most widely used programming language in the world because a lot of industries have adopted it as their main programming language.
One thing he mentioned that I know I haven't heard before and never knew anything about it but I got to learn about it was... History matching
All along I kept wondering the meaning,...
The process of building one or more sets of numerical models representing a reservoir which account for observed measured data.
The accuracy of history matching depends on the quality of the reservoir model and the quality and quantity of pressure and production data.
After much explanation on the widely adoptable use of Microsoft Excel, it was time slated for the interactive session which was still anchored by Mr Pringle Egbe and one instance he cited that was the bone of the interactive session that I want you to also share in was...
If you were given a job offer to work with Chevron worth 1.5M a month and a scholarship to study Petroleum Engineering at the Master's level, which would you opt for
I'll like to know your take on this, do well to share it via comment.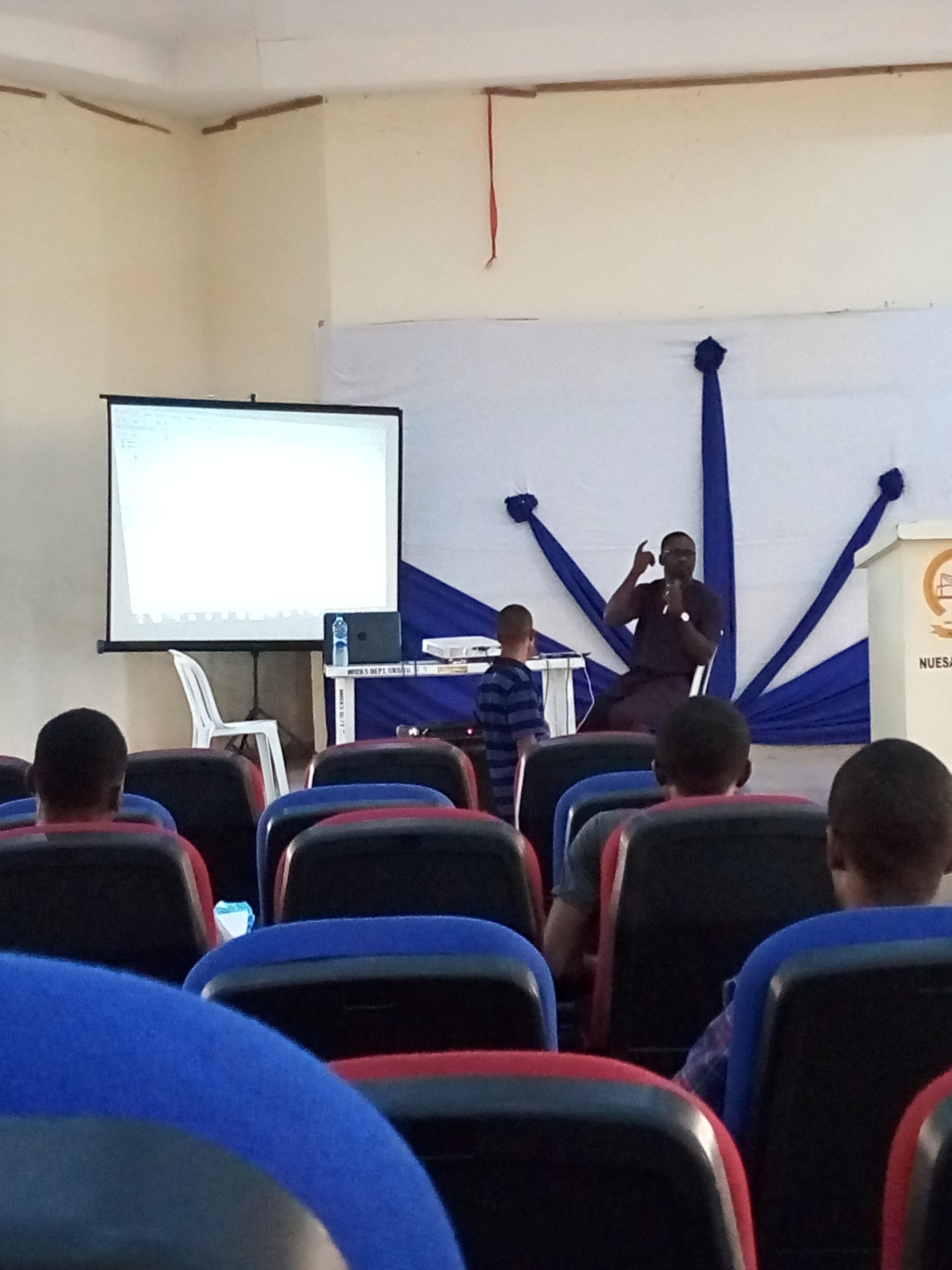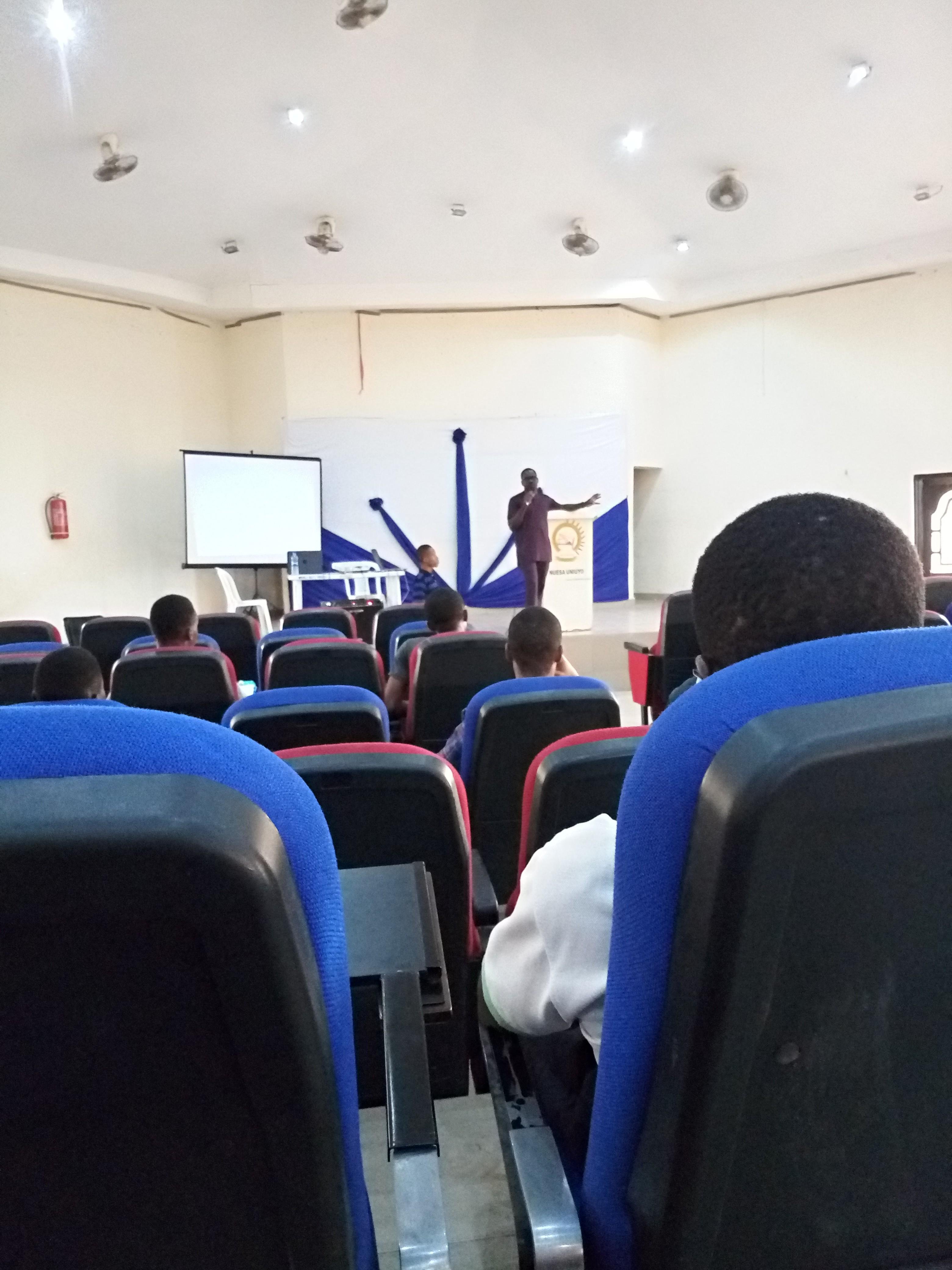 Mr Pringle during his presentation
That was how SPE week day two went, and I do hope you have learnt one or two things, the same way I did. I couldn't have let you alone there because I promised to take you along as we attend SPE week together.
I do hope you enjoyed yourself,...
Stay tune as we will be wrapping up the SPE week with a dinner night and I do really wish you could avail yourself to be there, but not to worry I'm here to intimate you on every detail of it.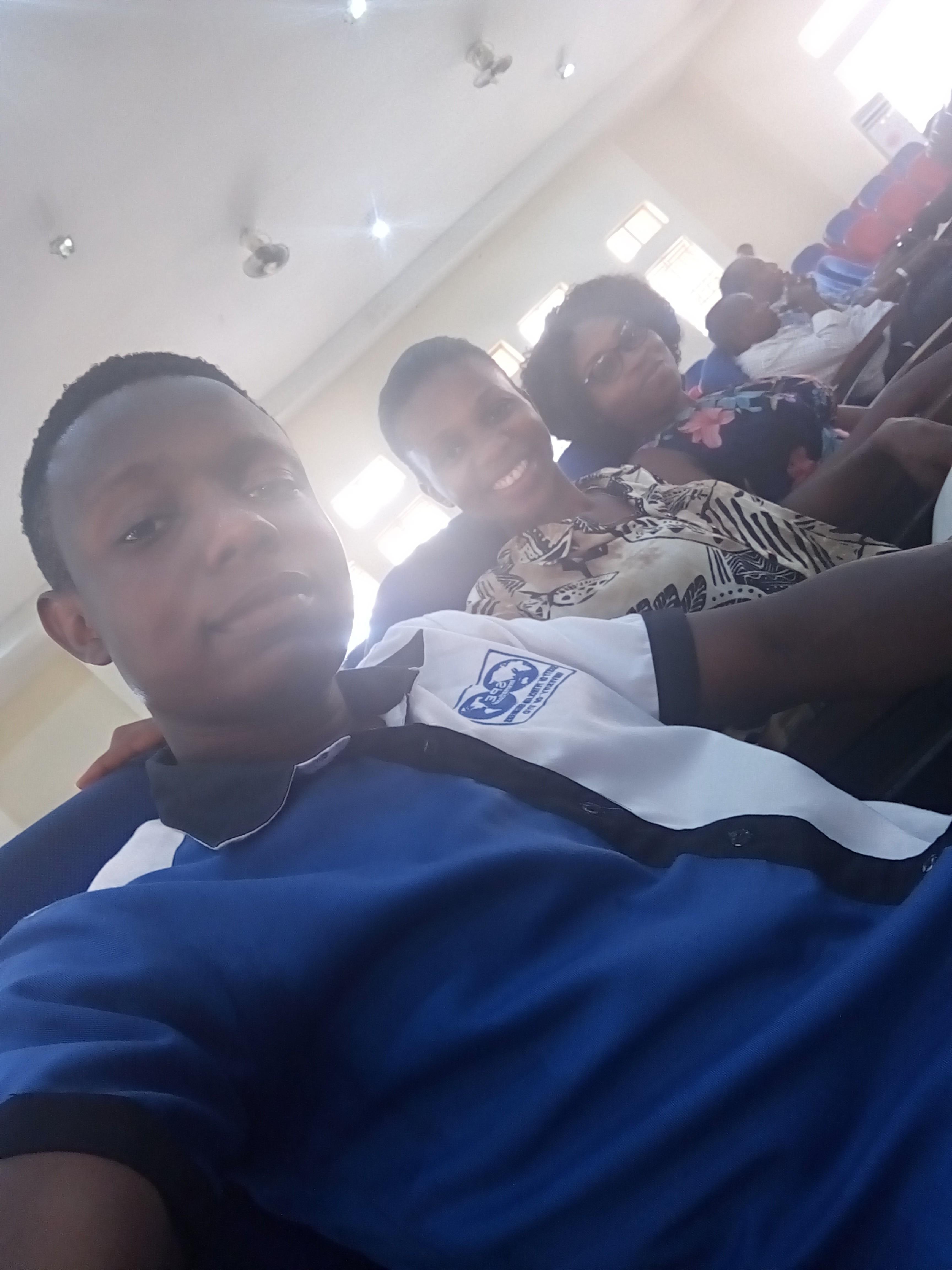 @nexrules, I and an SPE member
Don't ever forget that...
Everyone has something to offer