Whatever your hands find to do, do it diligently for in due time, you shall reap the fruits.
The grand finale of the SPE week which started at the early hours of 10:00am took a different phase from other days. Before the different speakers for the day arrived, the master of ceremony (MC), did something really spectacular.
He took turns to ask all the students of their opinion on what can be done to diversify Nigerian economy, which also forms the theme of the SPE week - Diversification of Nigerian Economy - The way forward
Different answers were given from different students, and they all had this to say:
1.The government has a crucial role to play and shouldn't depend solely in the oil and gas
2. Government should invest in the youths
3. Government should sponsor Agriculture
4. They should invest in natural gas
Now this is the part I love the most, I have my favorite part for each day. And today's favourite is...
Quiz competition
Which was anchored by @nexrules and the quiz competition was between the 200L and 300L students.
It wouldn't have been so fair if the junior category had won the senior category, although there was a tie between the two teams, @nexrules had to ask an additional question giving each team 10 seconds against the initial 20 seconds they had for each question. It happens that the junior category lost giving room for the senior category to emerge as the winner of the quiz competition. - Congratulations to team 300L.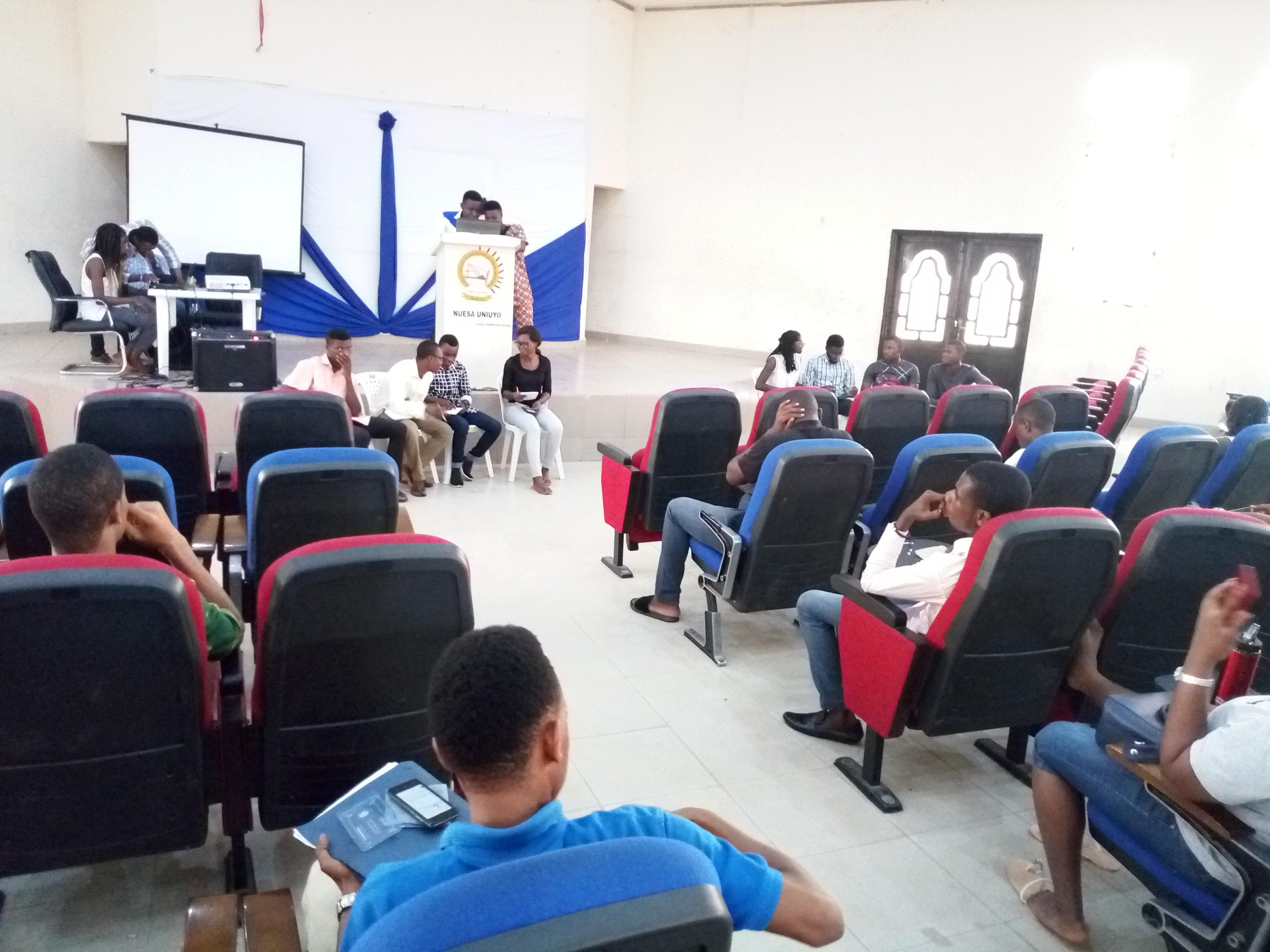 The two competing teams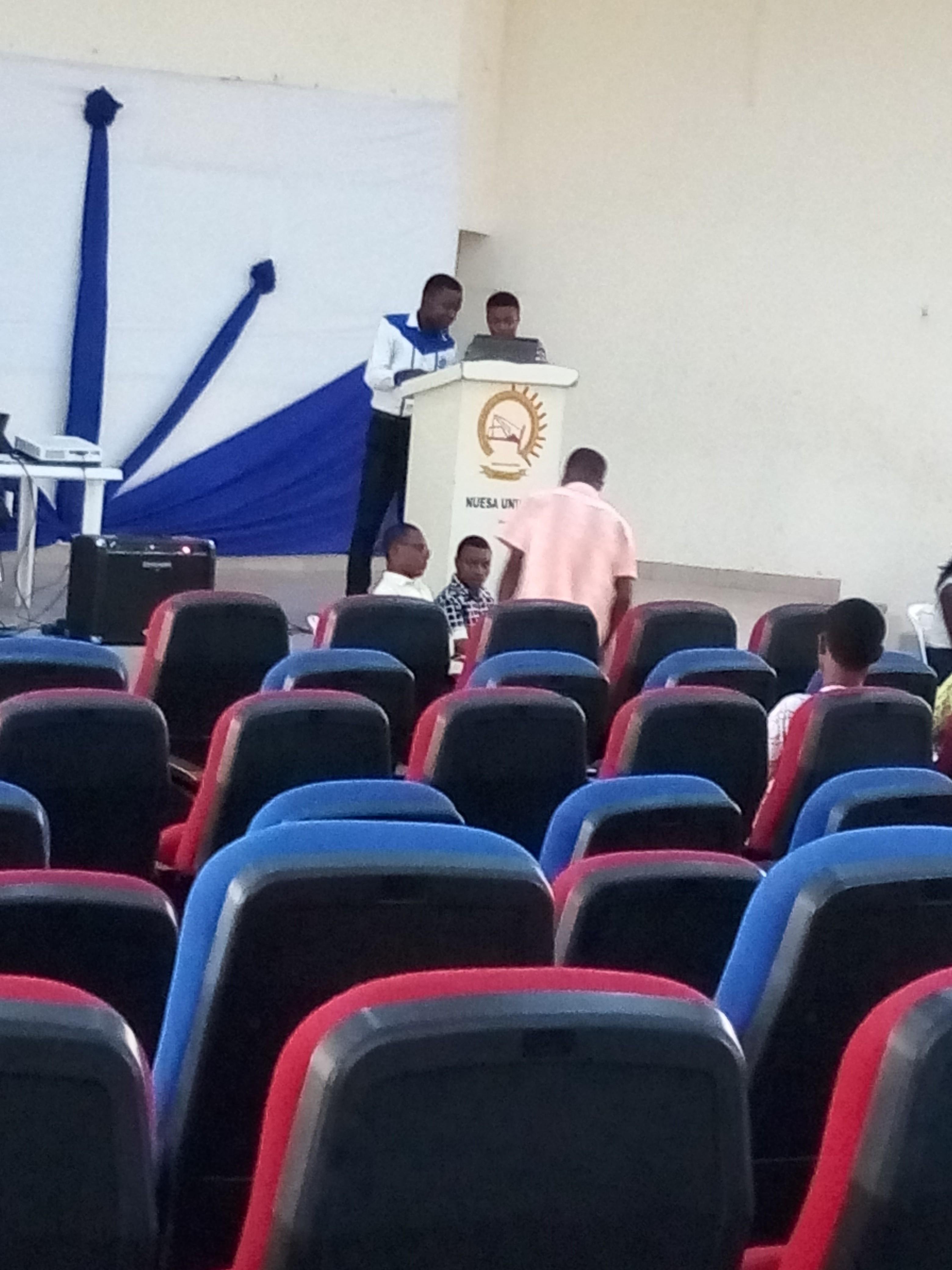 @nexrules anchoring the quiz competition and @prosperfresh assisting as the scorer and time keeper
Before the end of the quiz competition, the guest speakers arrived.
Ambassador Lecturer Program (ALP)
This came from the first guest speaker - Mr Nwonodi E. Wosu
He talked about the different opportunities that exists in SPE:
1. Young Engineers training
2. Salary survey which is organized by SPE yearly
3. Young members program
4. Journal of petroleum technology (JPT)
5 petrobowl and petroquiz are organized for the young Engineers
How has SPE help in the growth of her members
1. Corporate support
2. Visibility
3. Networking
4. Diverse technical learning
5. Local and international participation
6. Constance in our professional lives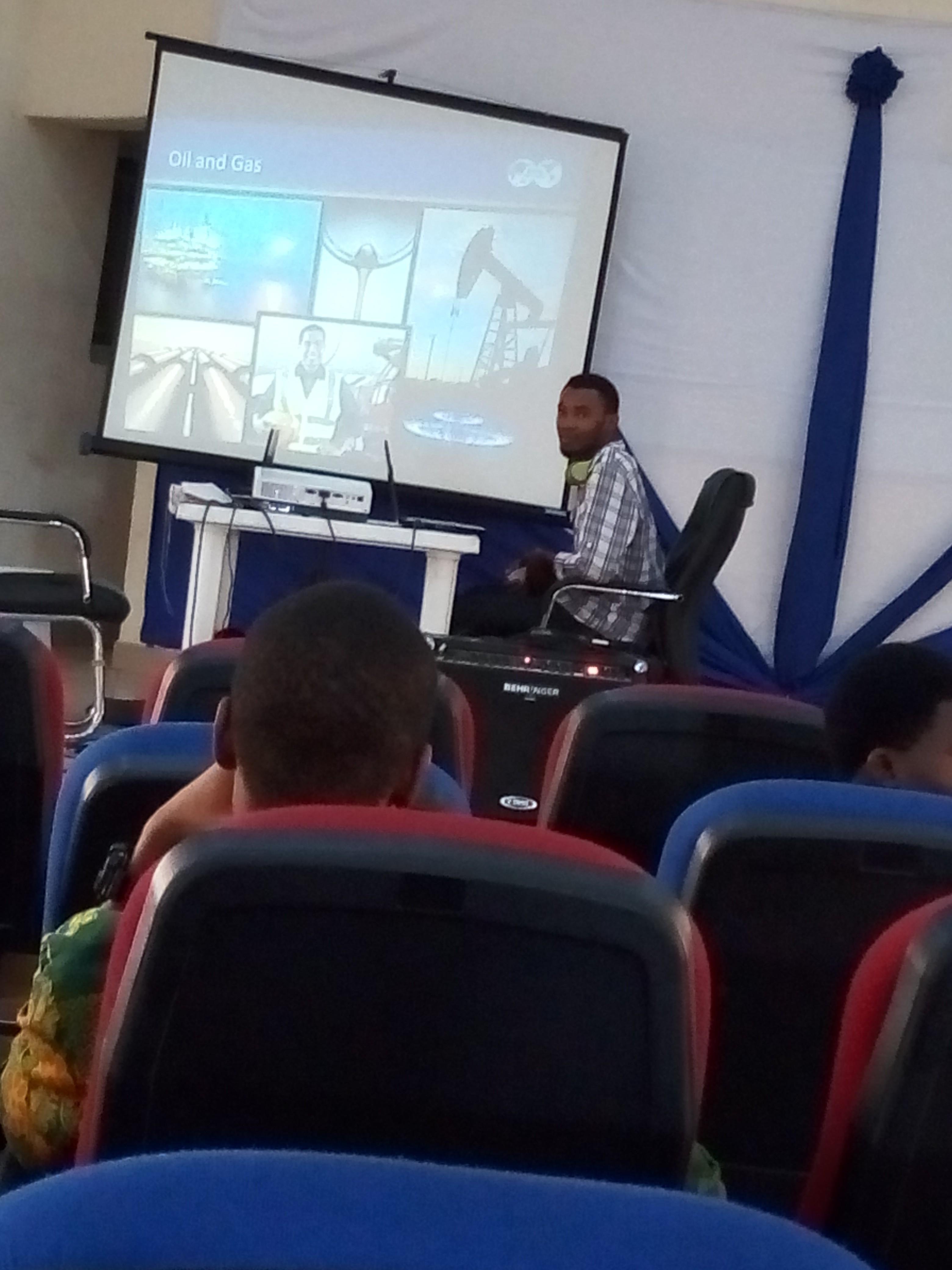 picture of the oil and gas sector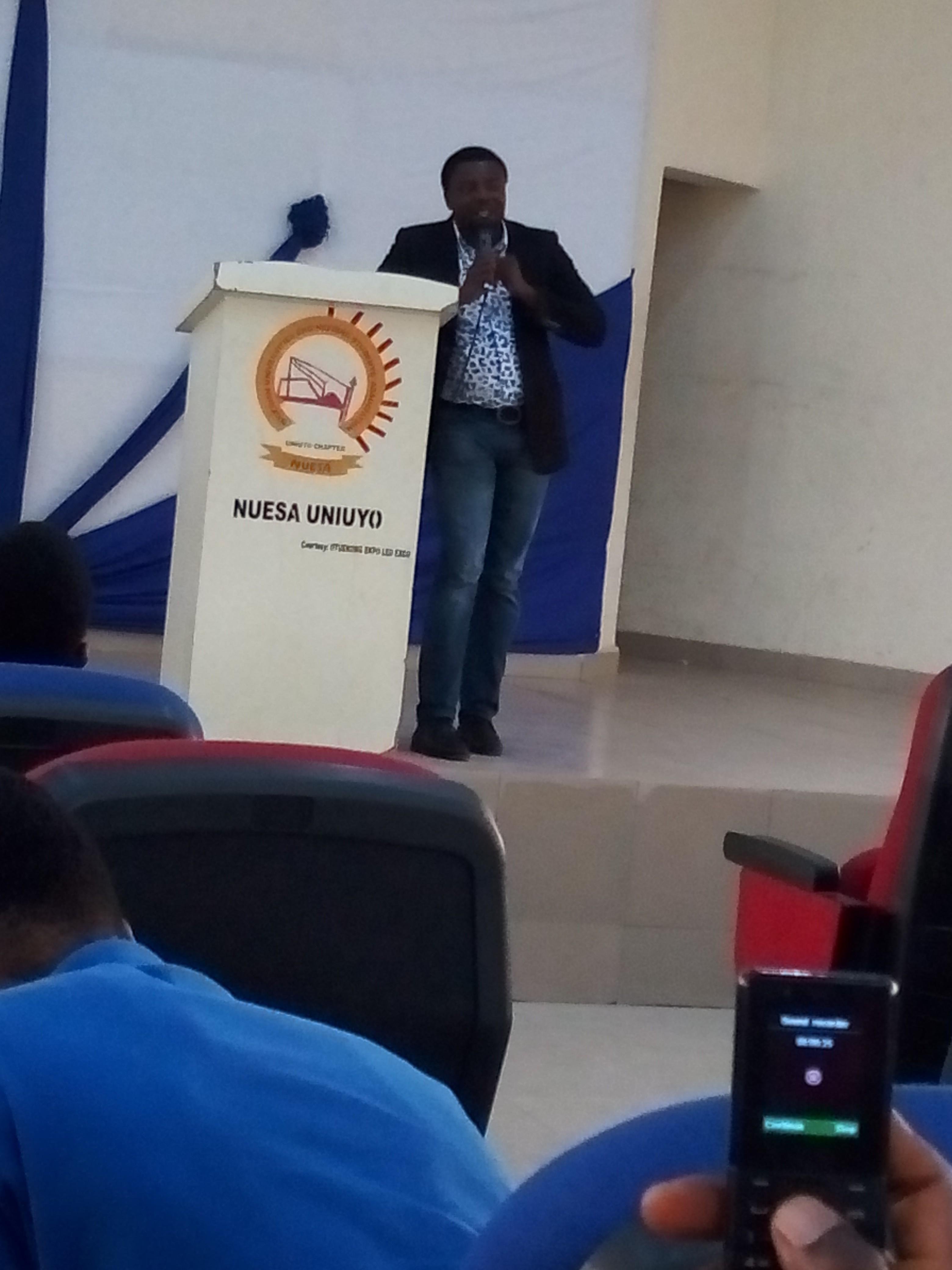 Mr Nwonodi during his presentation
Global warming and its impact in the oil and gas
Second lecture presented by Miss Christopher Iwobara
The effects of global warming was dealt on which includes :
1. Agriculture
2. Waste management
The impacts of global warming in the environment includes:
1. Adverse effects on the environment
2. Hot weather
3. Nile erosion level I.e Flooding
She wrapped it up by telling what can be done :
Improve technology - global warming can be controlled if there's massive improvement in our technology.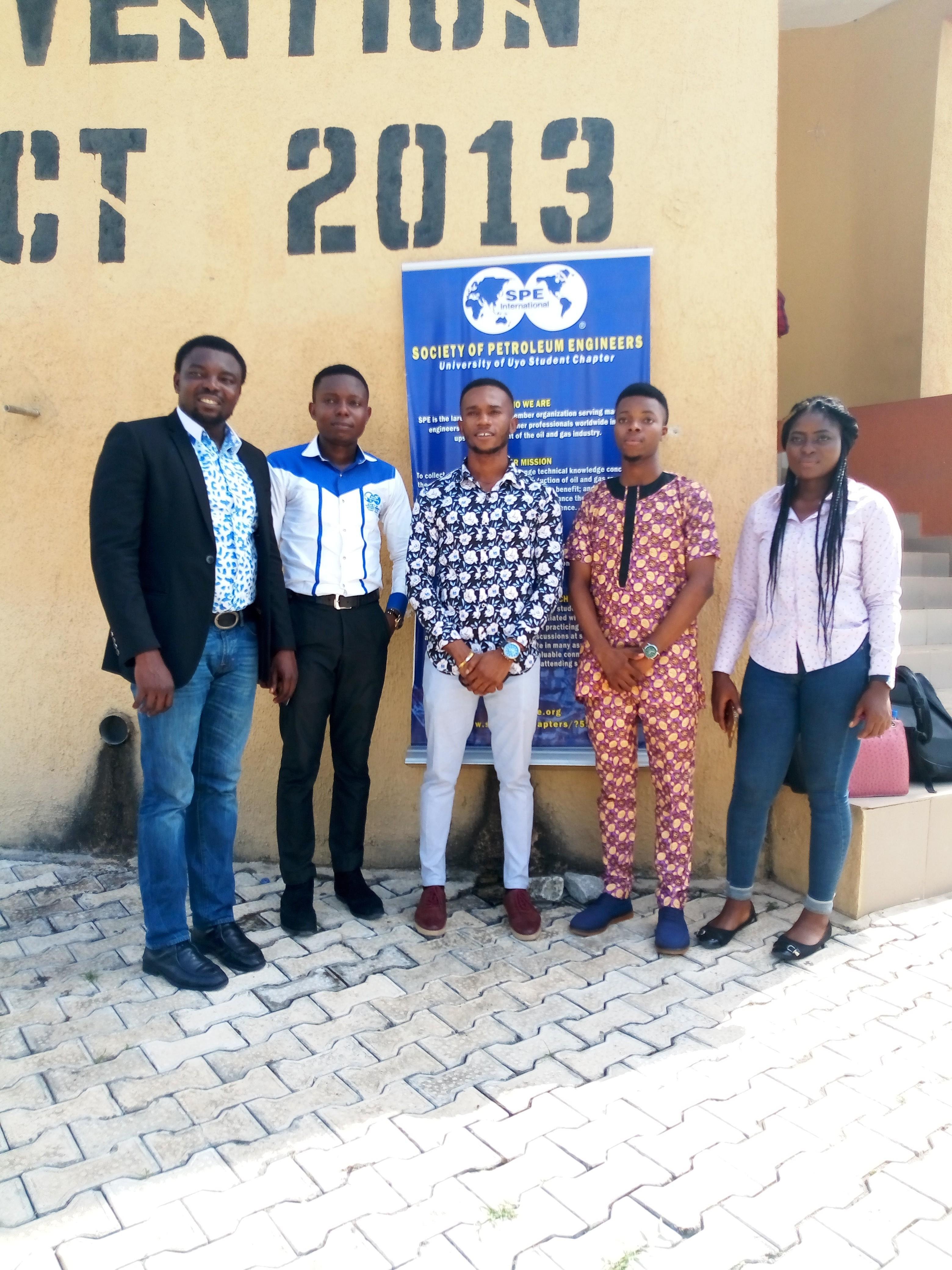 From L-R Mr Nwonobi, @nexrules, @tonywhyte, @prosperfresh and Miss Christopher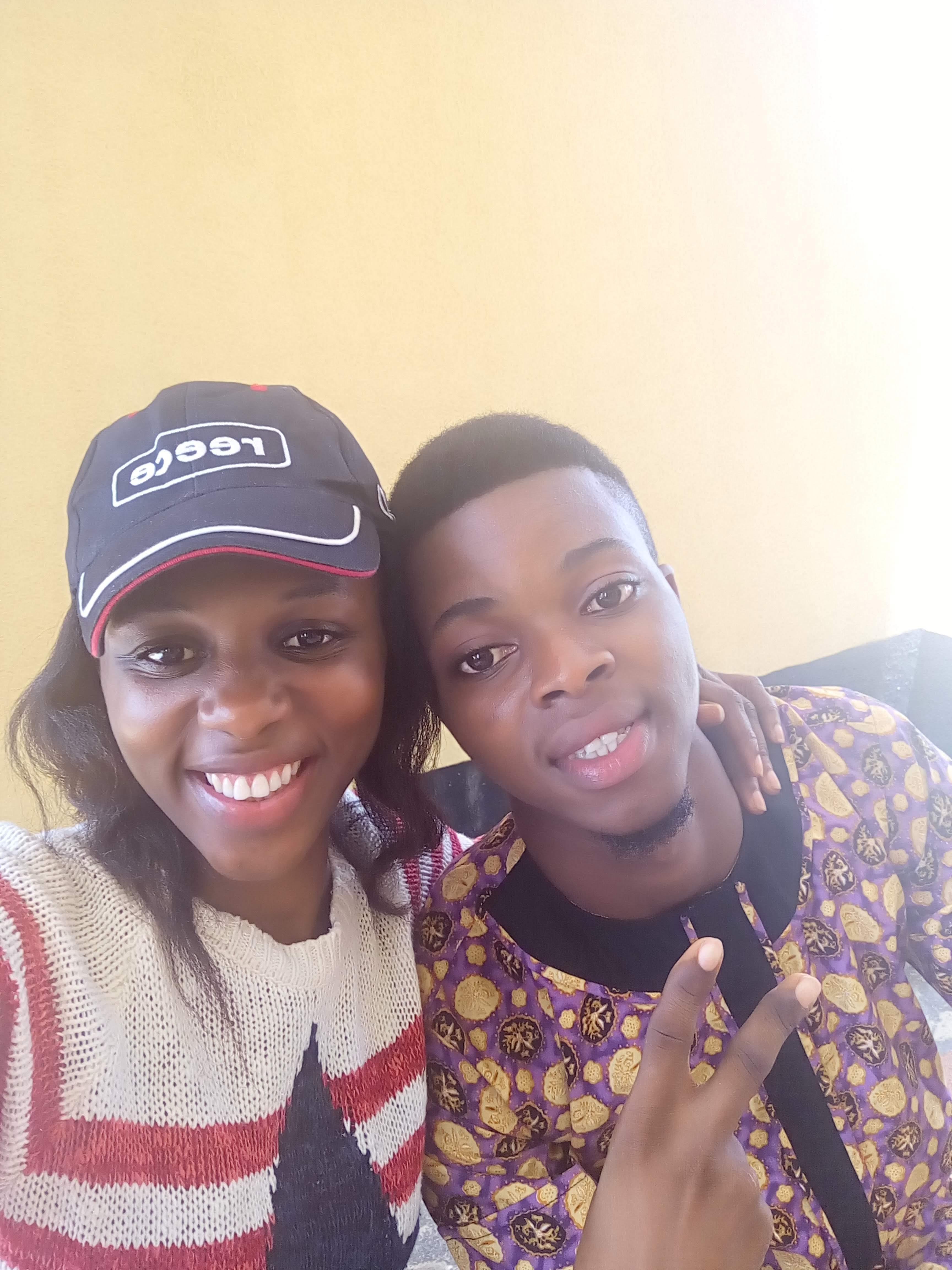 @prosperfresh and I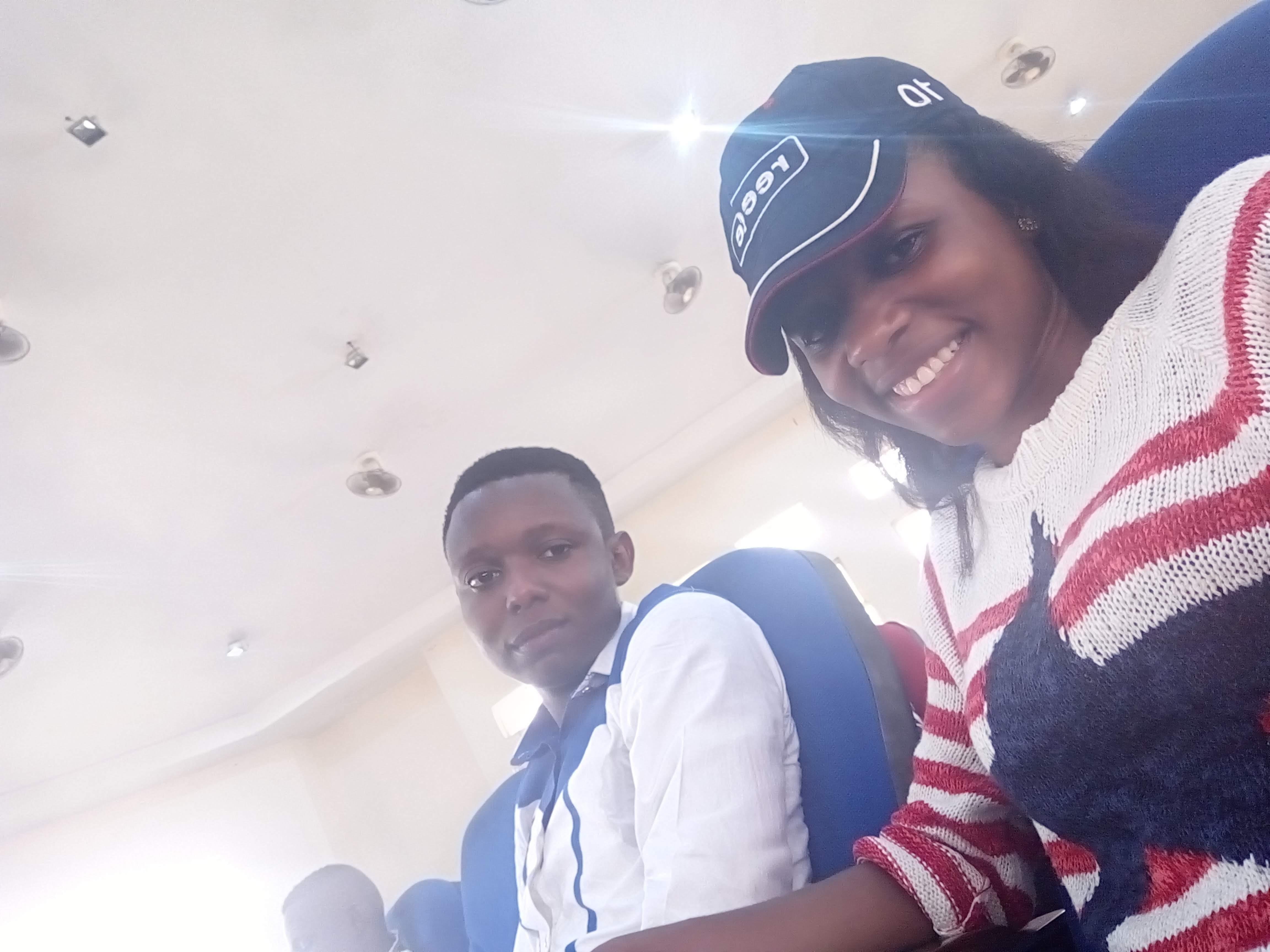 @nexrules and I
That's how the first part of the grand finale ended.
The dinner night was scheduled to start by 5pm with red carpet by 4pm but due to some delays, it started really late, in the hours of 08:42pm.
With much anticipation, we all got ready in our glamorous dinner wears looking all gorgeous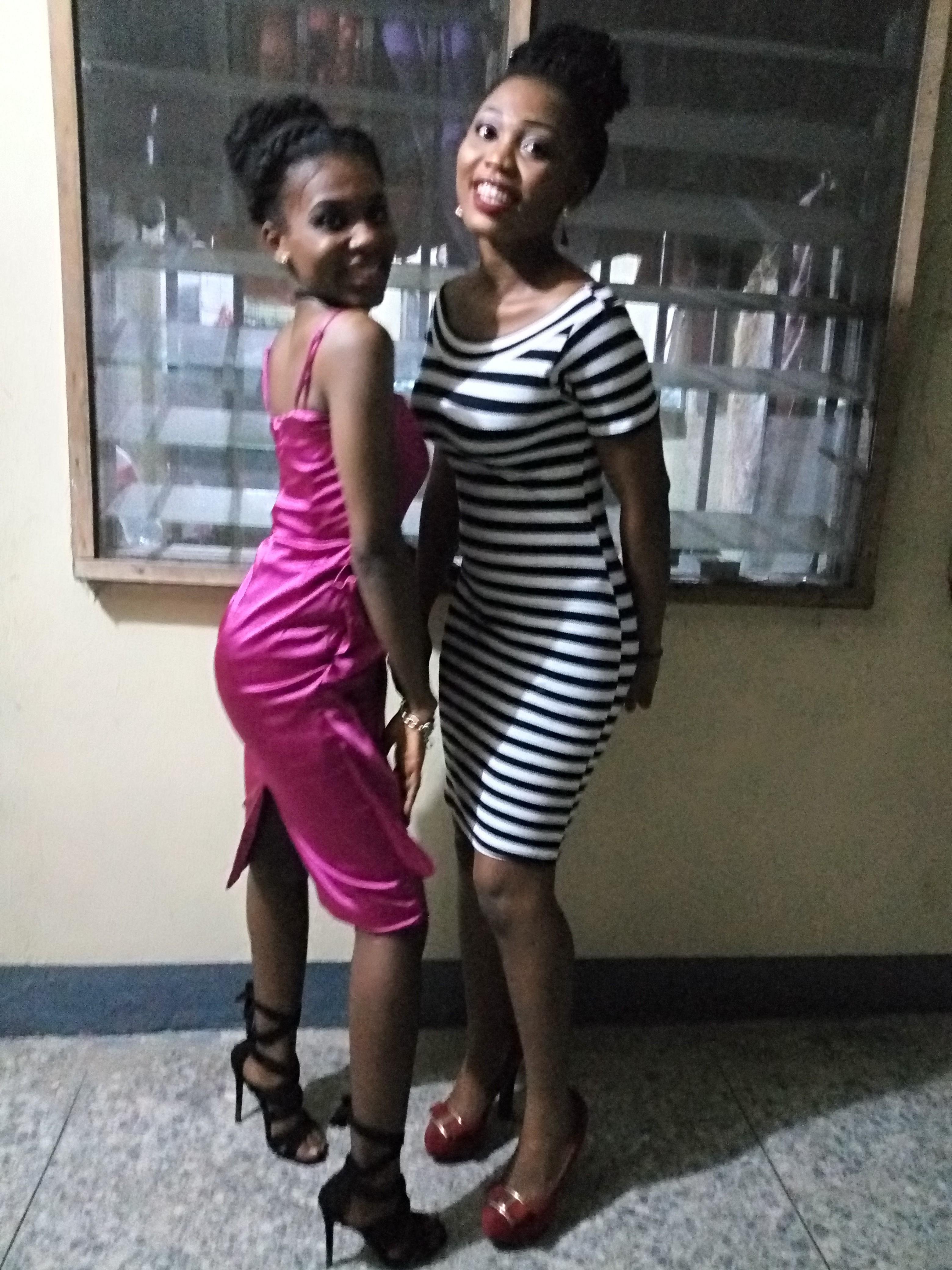 I and another SPE fam
The dinner night featured a lot of occasions in the likes of awards, pageantry.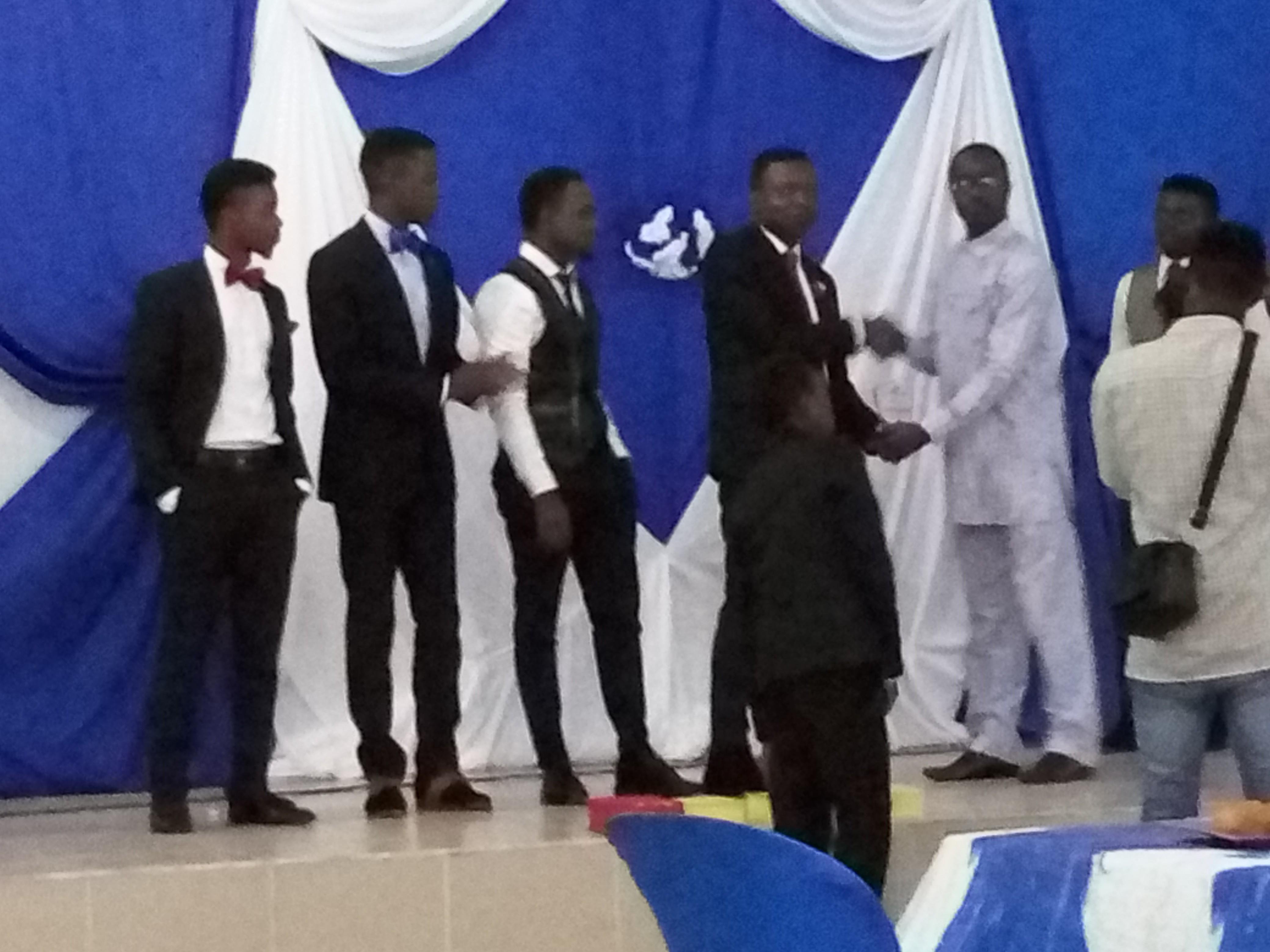 @nexrules receiving his first award for the night as one of the team member who won the petroquiz competition in 2017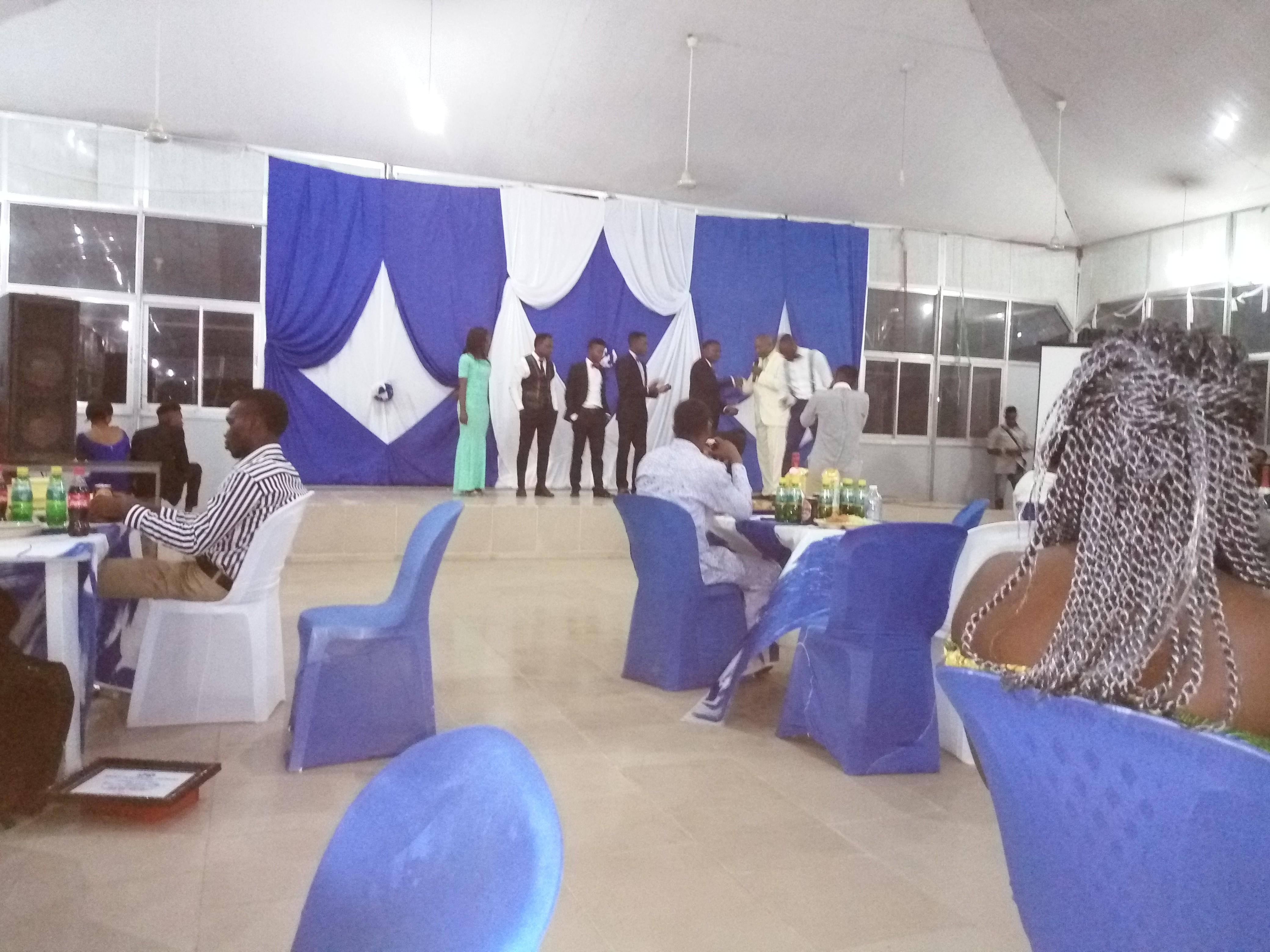 @nexrules receiving his second award for the night as the team captain who led his team members to victory in the just concluded petrobowl competition at Nile University Abuja and will also lead his team members to Texas come October 2018 at an international level in which I wish him and his team members massive success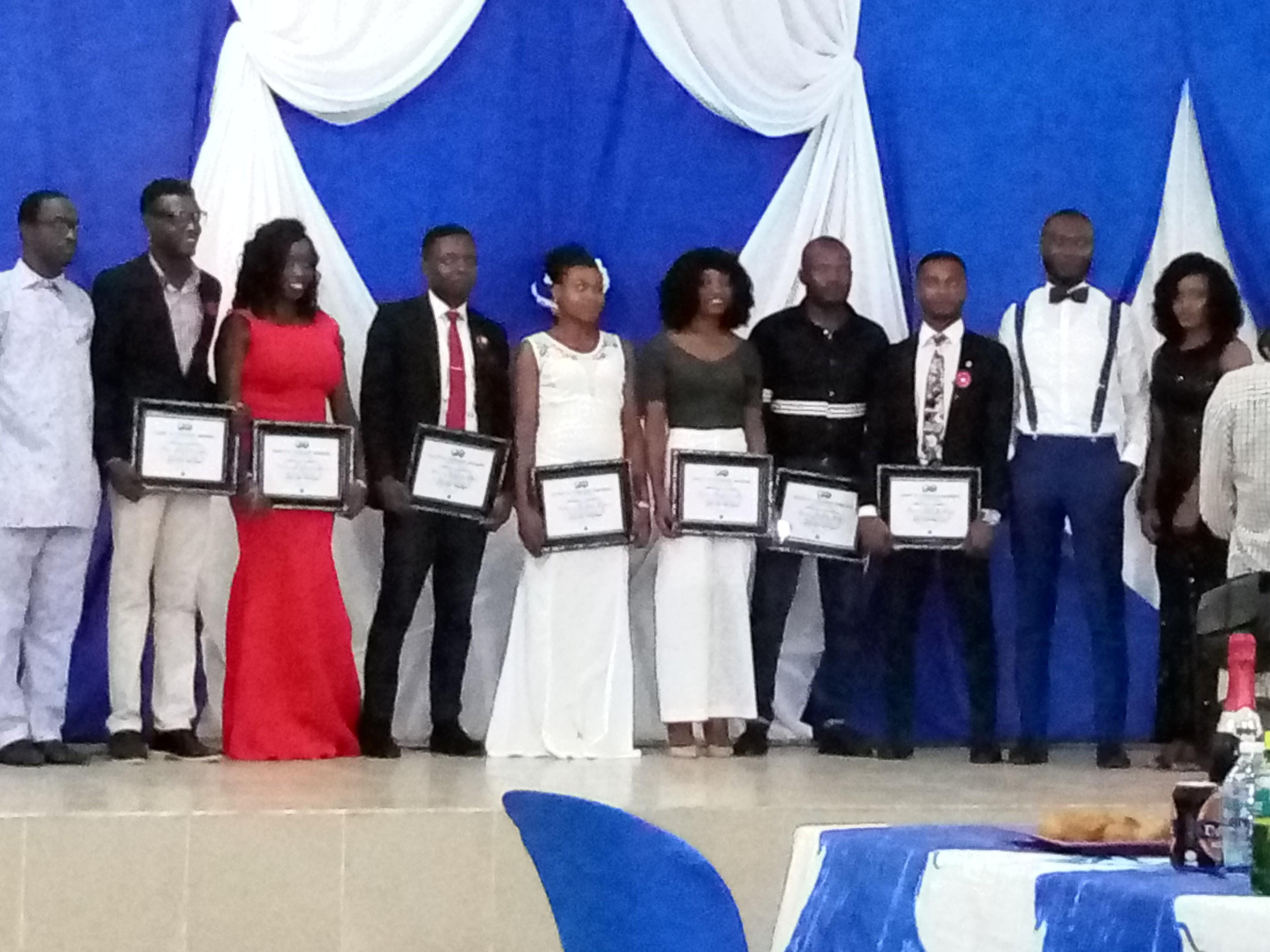 @nexrules receiving his third award for the night as the secretary general emeritus of the society of petroleum Engineers University of Uyo chapter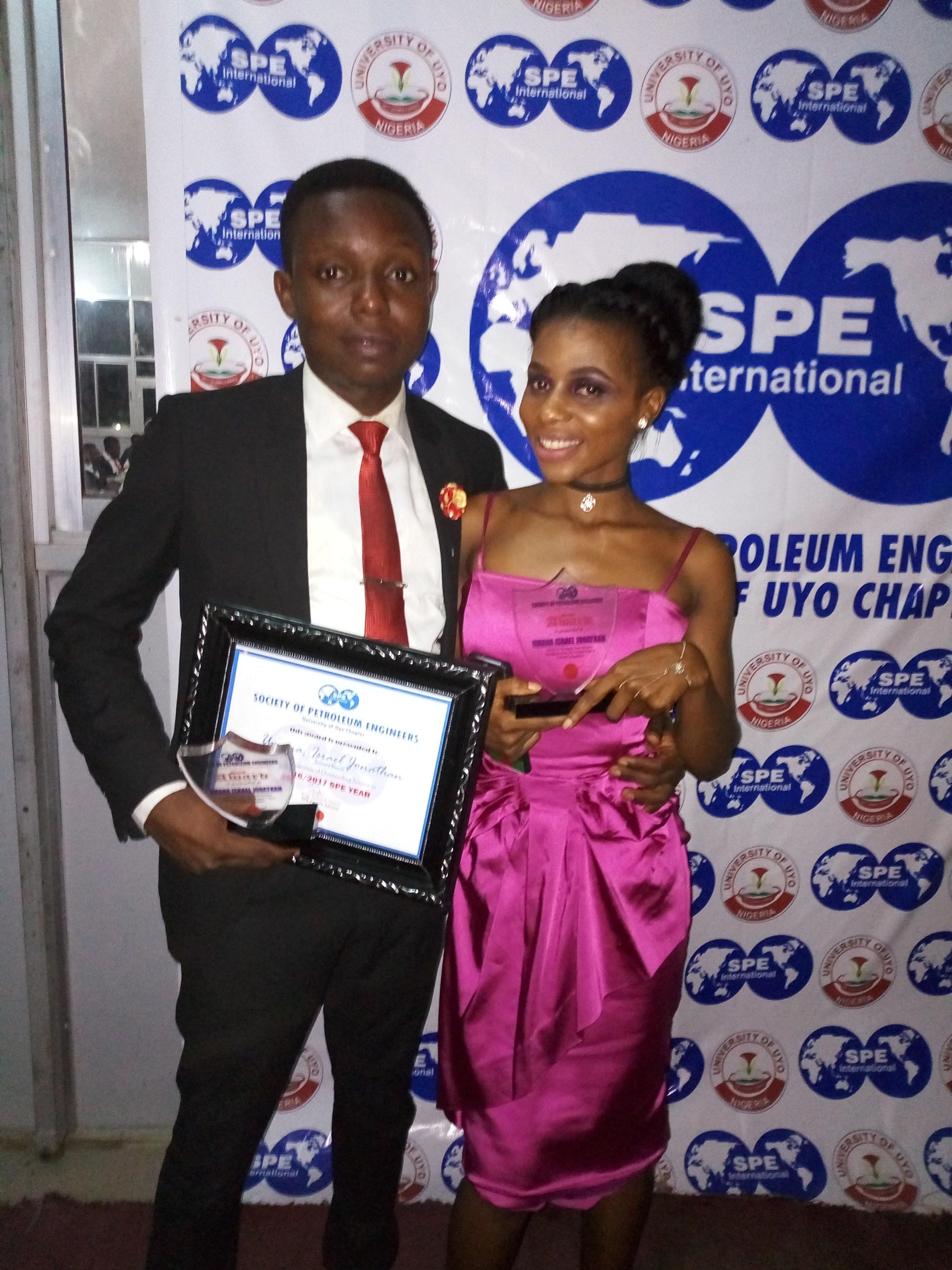 @nexrules and I with his three awards
Congratulations dear, you deserve all the
accolades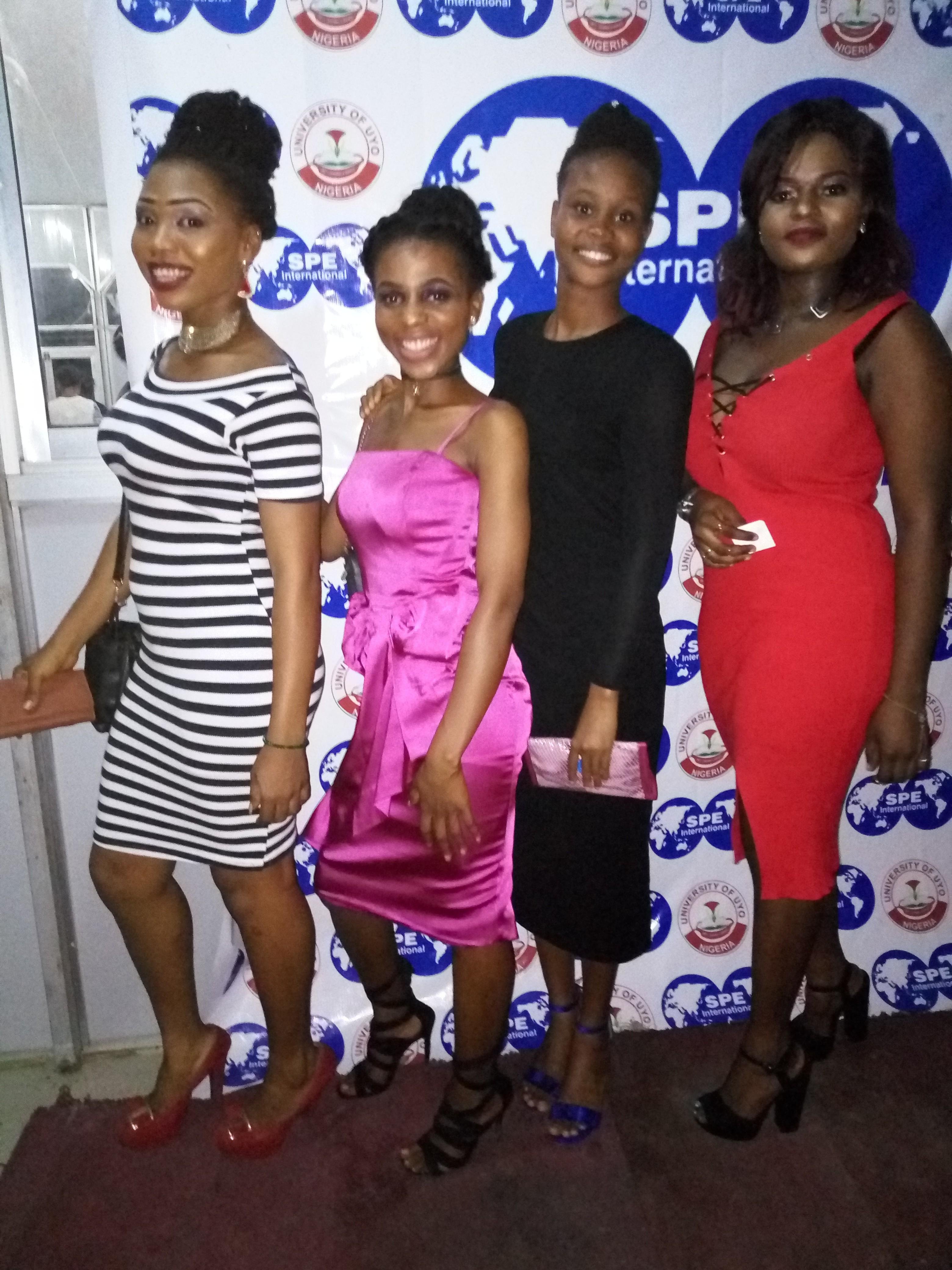 I and other SPE fams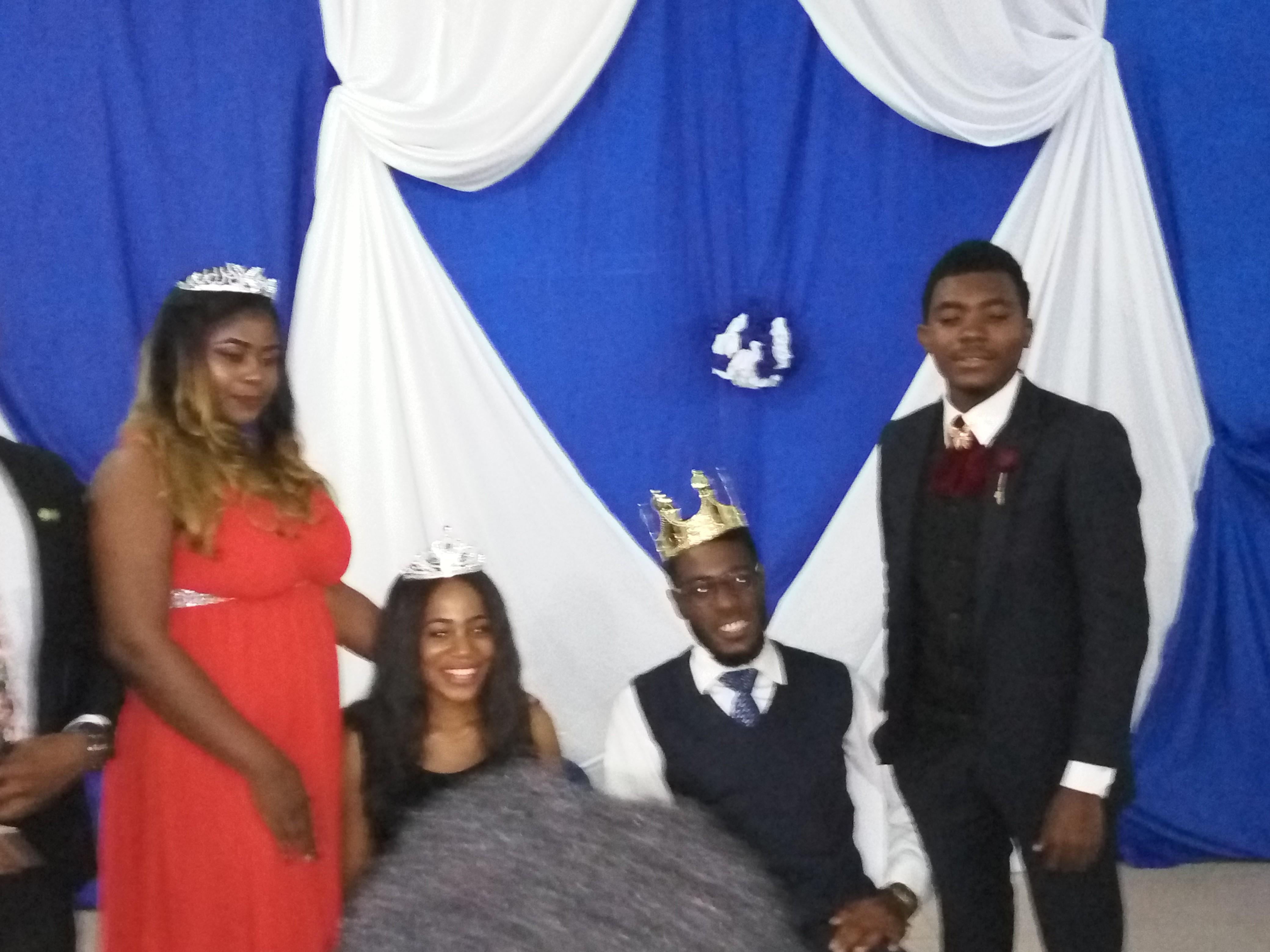 From L-R the reigning queen, crowned queen and king and the reigning king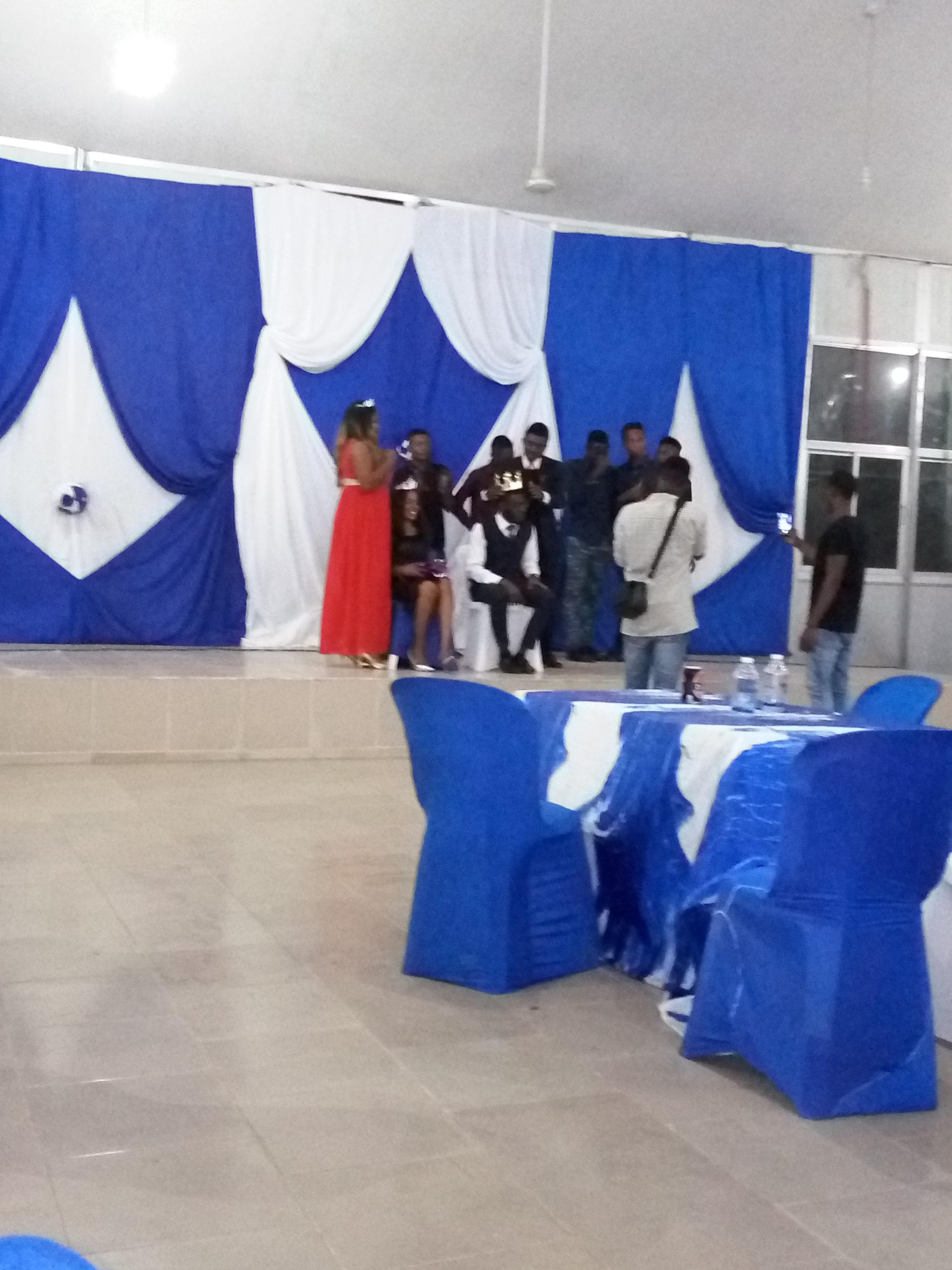 The crowned king and queen and other SPE members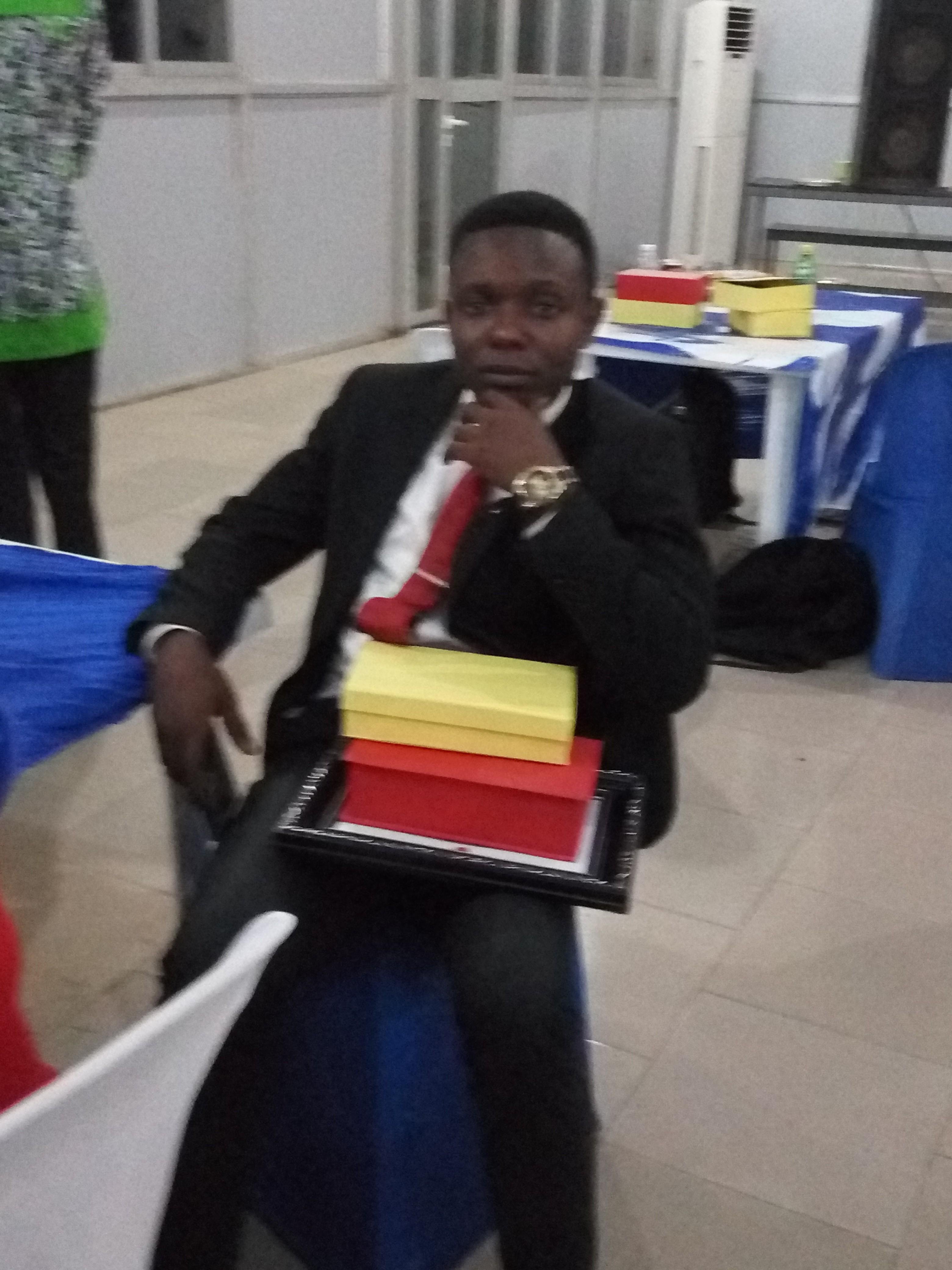 @nexrules and his pack of awards, I'm really grateful you're in my life because if you were not already in my life, I would have found a way to make it possible by all means... Lol. I'm so proud of you my friendship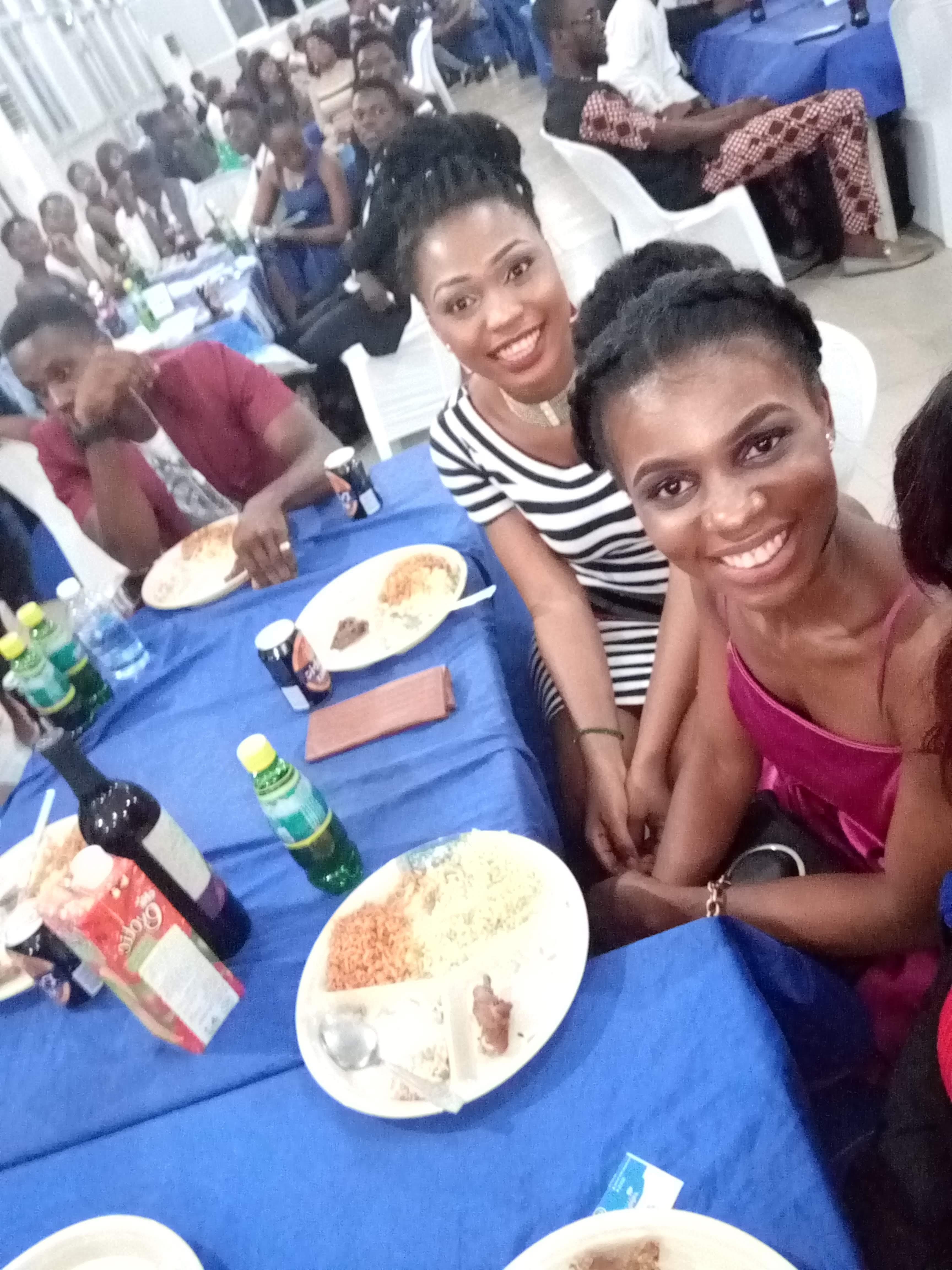 I and other SPE fam enjoying ourselves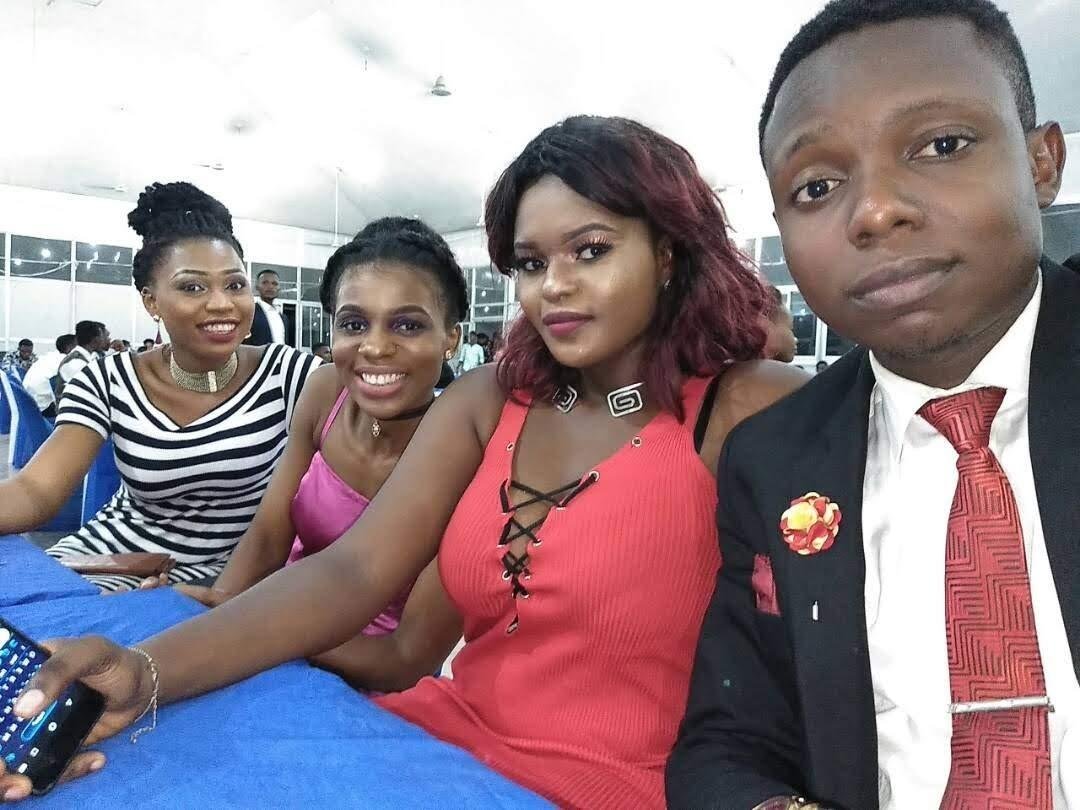 Having fun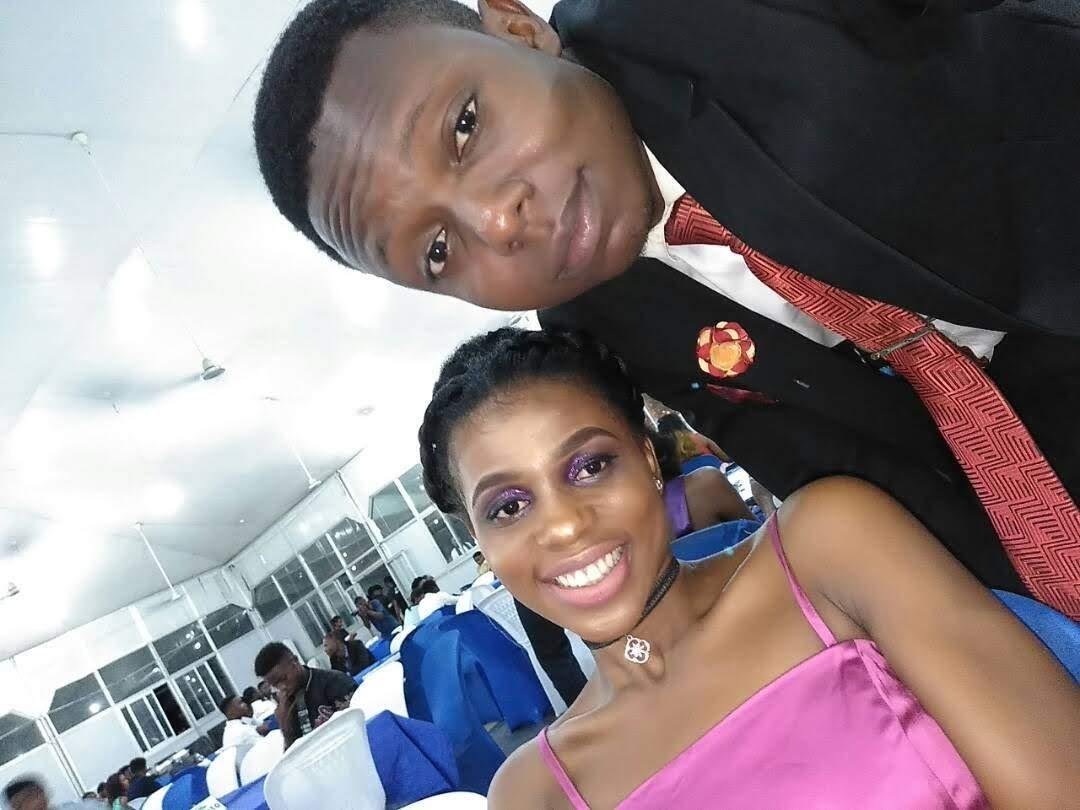 I and my friendship @nexrules
That's how we wrapped it up for SPE week 2017/2018 academic session and that was probably my last SPE week as a student, I am already missing a lot.
I'm glad i was able to carry you along and I believe you have learnt one or two things. And don't ever forget that...
Everyone has something to offer
Stay blessed and know that I love you always.