ULOG (10) - Hold The Fort!!!!
Today the boys @kiedisbowes and @alivefoxdeadfox asked me to help them construct a fort. They recently watched a video of some dudes building forts and got all jacked up on Mountain Dew Chip! So I agreed of course since I love forts as well.
Getting things setup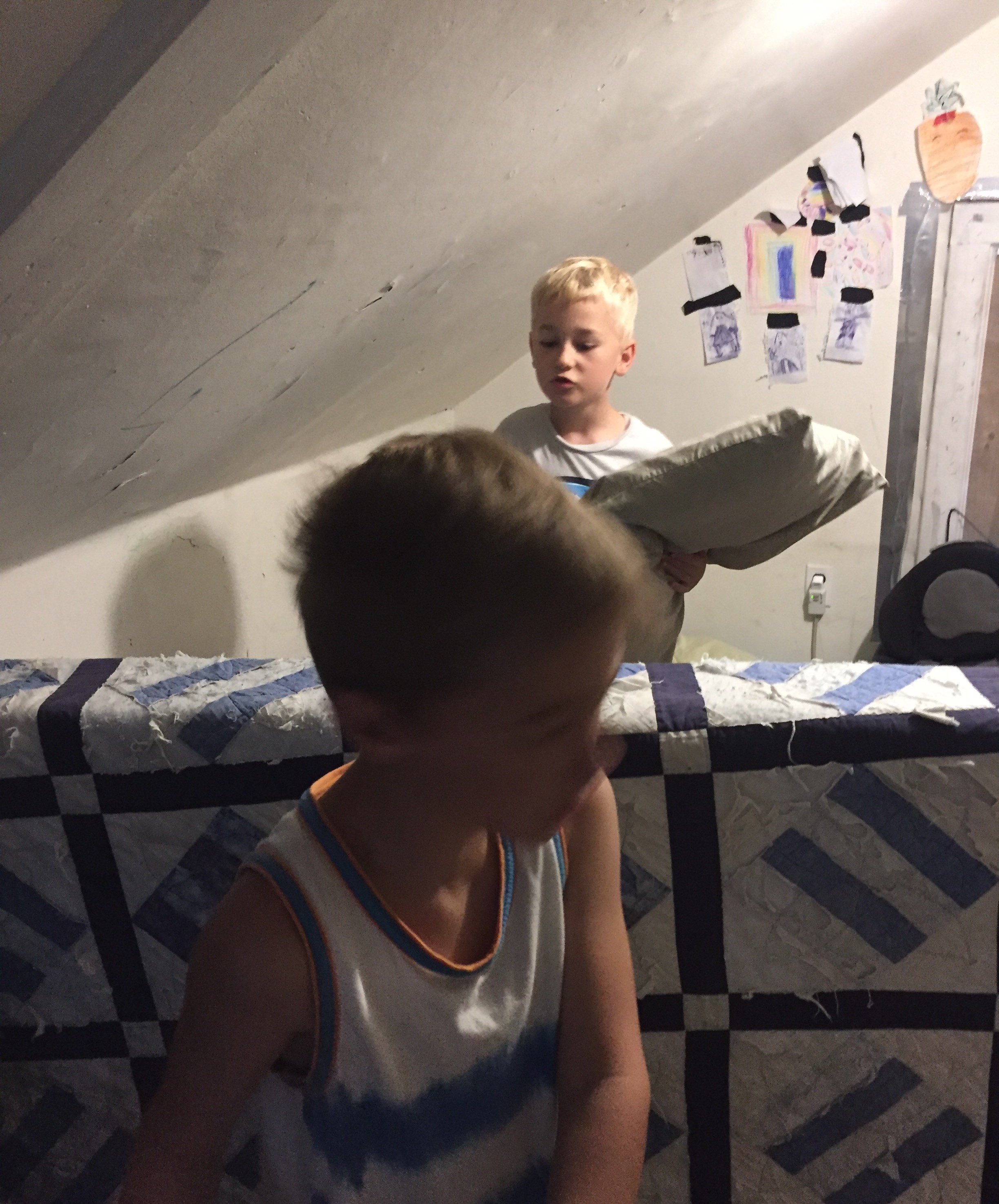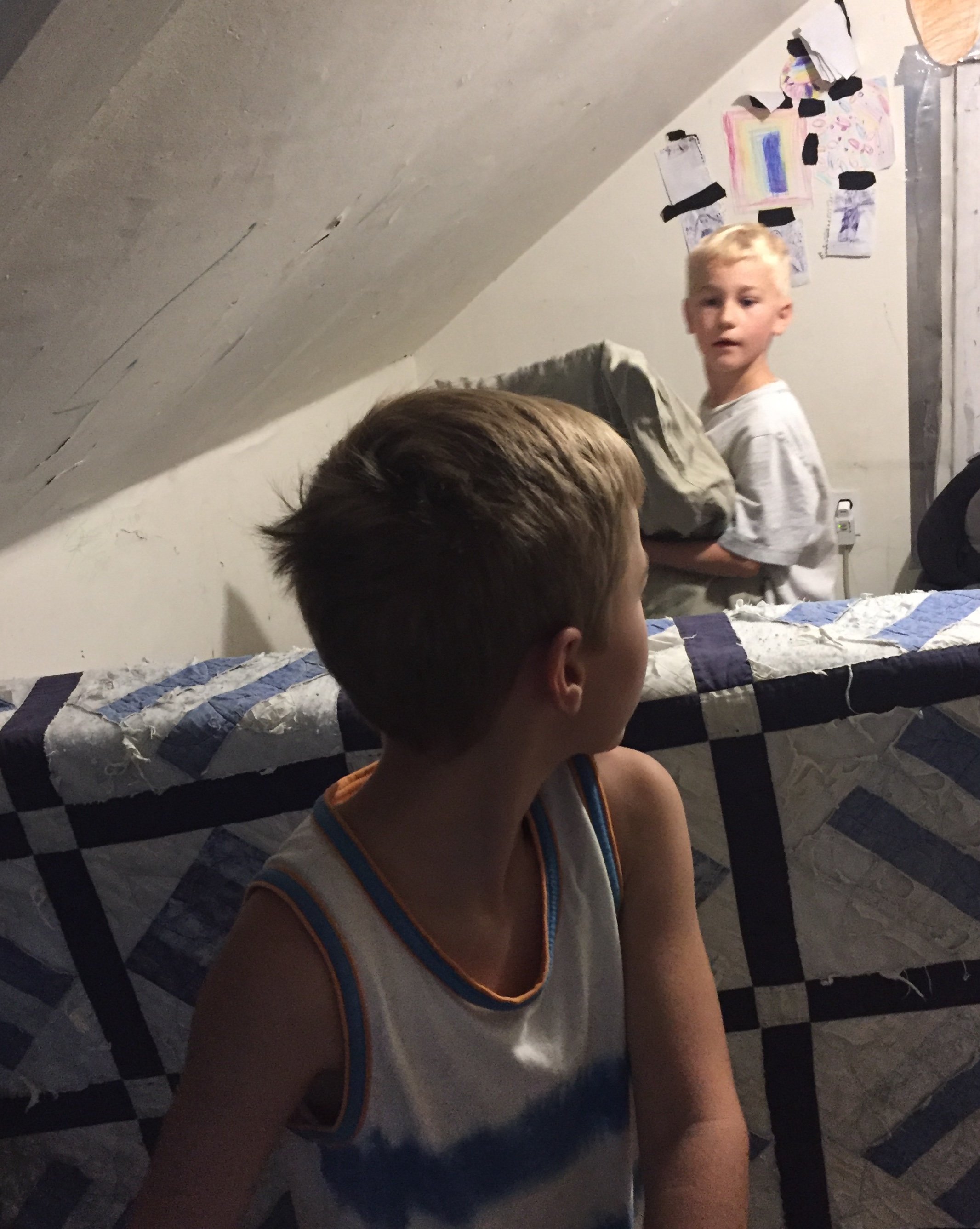 It's a pretty decently sized room with a sloped ceiling. I let the boys take turns using the hammer to fasten things on the walls. It's really good skills for them to learn at this age. Hand eye coordination is a great skill to develop.
Still gutting the room. Can we start yet?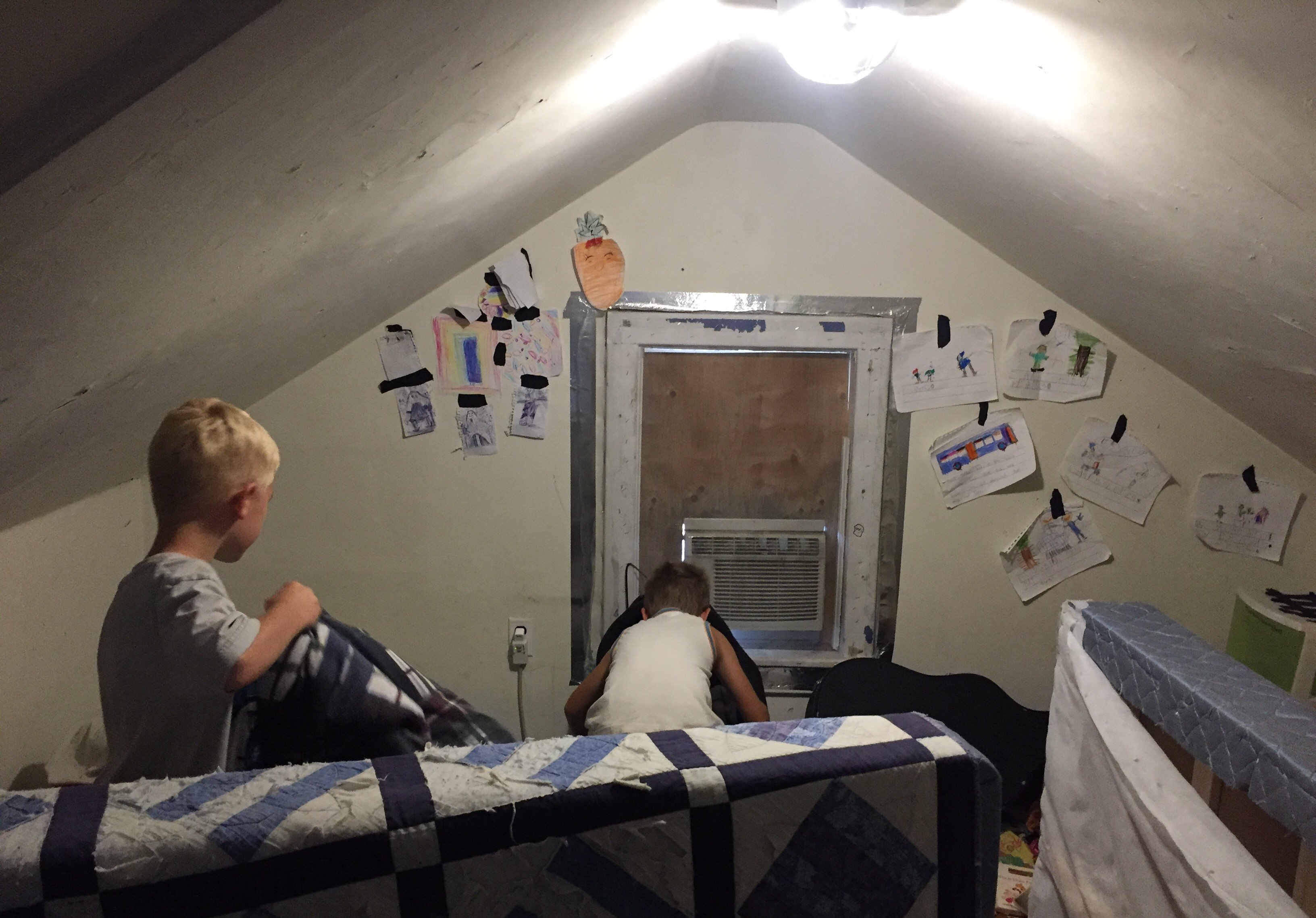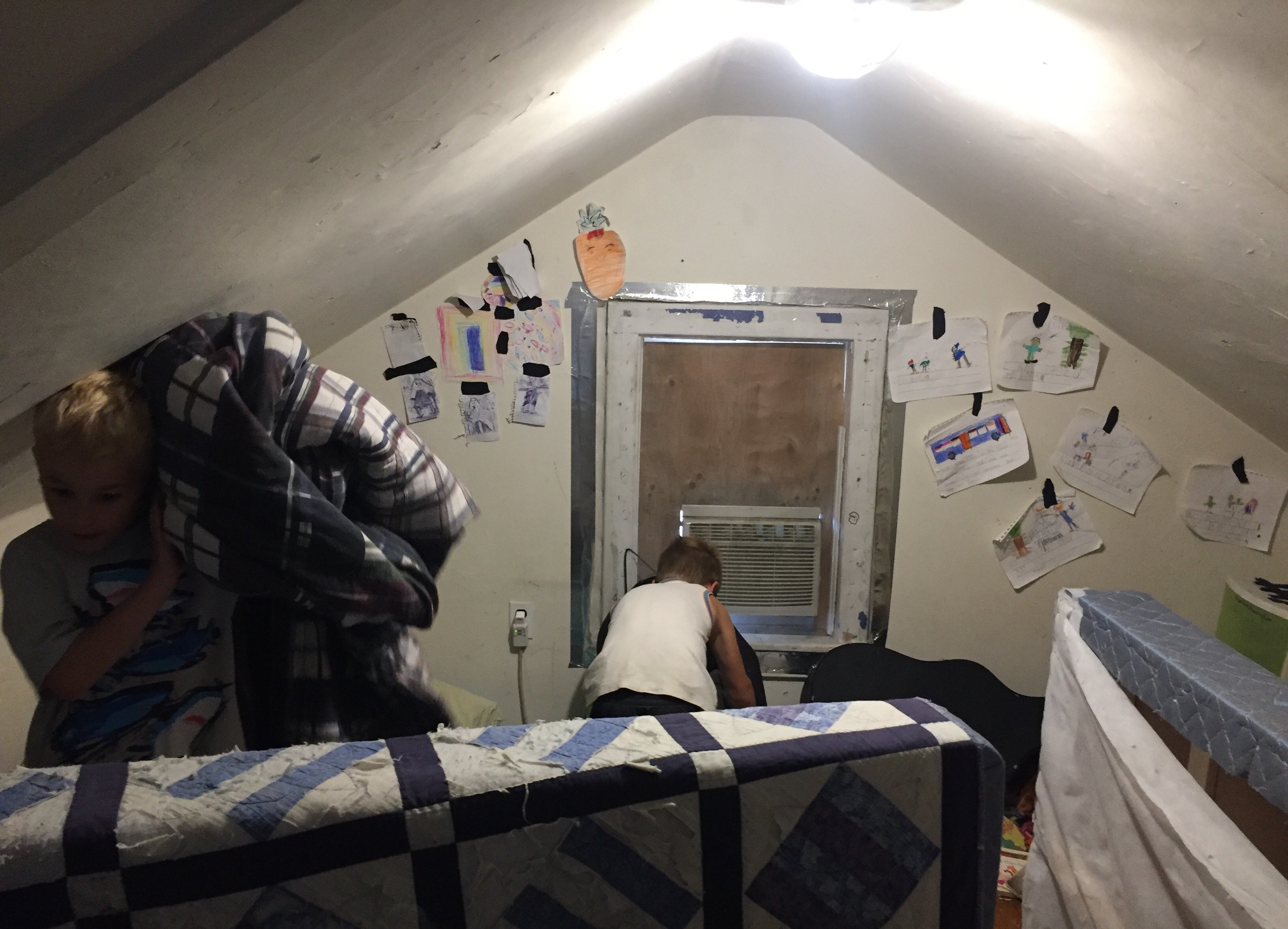 We made sure to design the fort in such a way that we would have three separate rooms. The first room when you enter the fort would be what the boys call "The Library". This is the room they are going to setup all of their books and a couple of chairs for reading.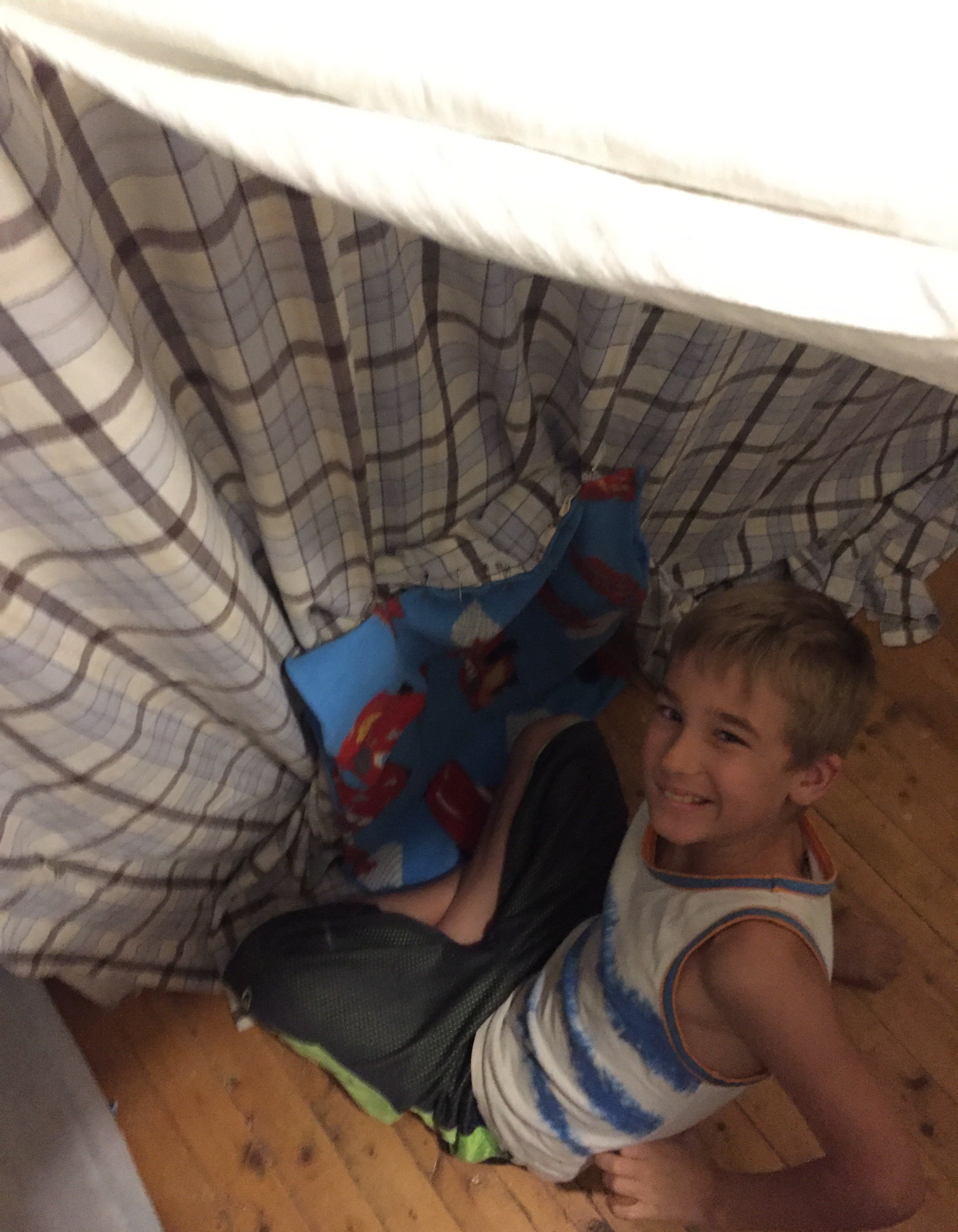 Next we started to construct a room which Kiedis could sleep in. The boys love sleeping in the forts. Stryder likes to hammer nails into the walls the most so I had him doing that part. Kiedis was busy safety pinning a couple of areas where we joined two sheets together.
Stryder building a bedroom for Kiedis.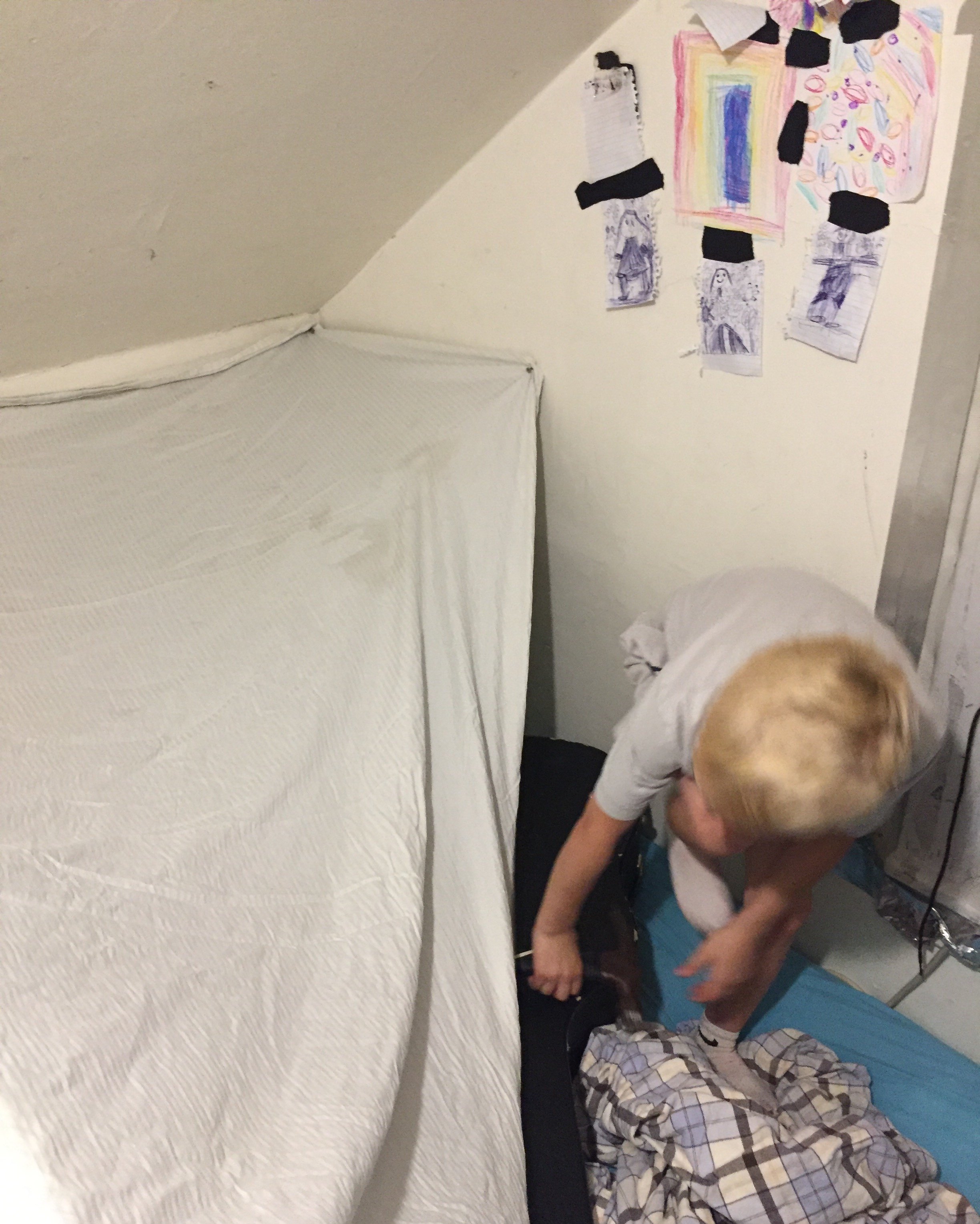 Finally, last but not least we built Stryder a sleeping quarters. It's getting harder and harder to take pictures now that we're stuck inside the last room of the fort.
Stryder's bedroom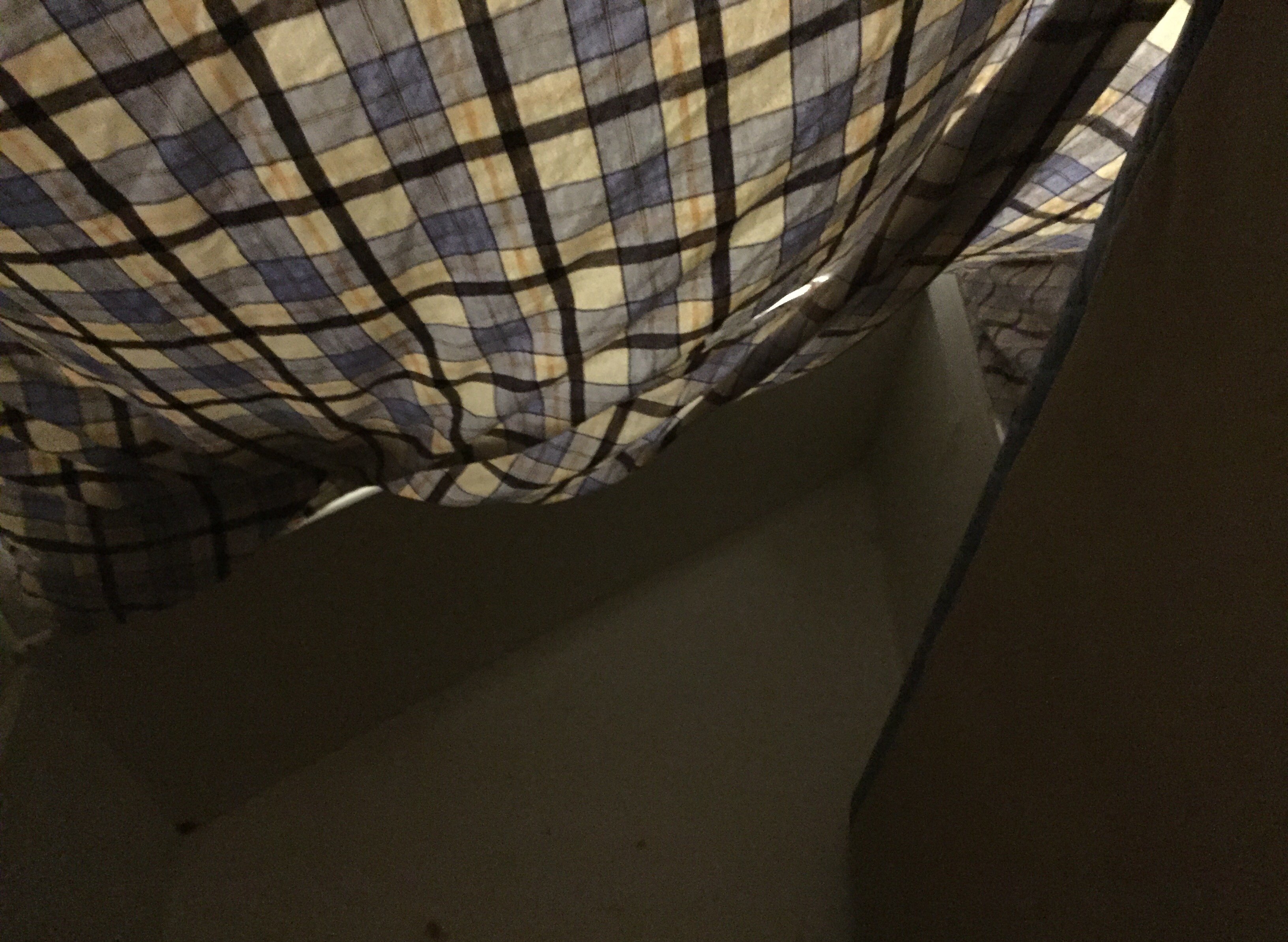 It's literally impossible for me to get a picture of the entire fort. I wish I could capture it somehow it's actually pretty amazing. I had a wonderful time with the boys this afternoon building this fort.
Here's a picture of the front of the fort.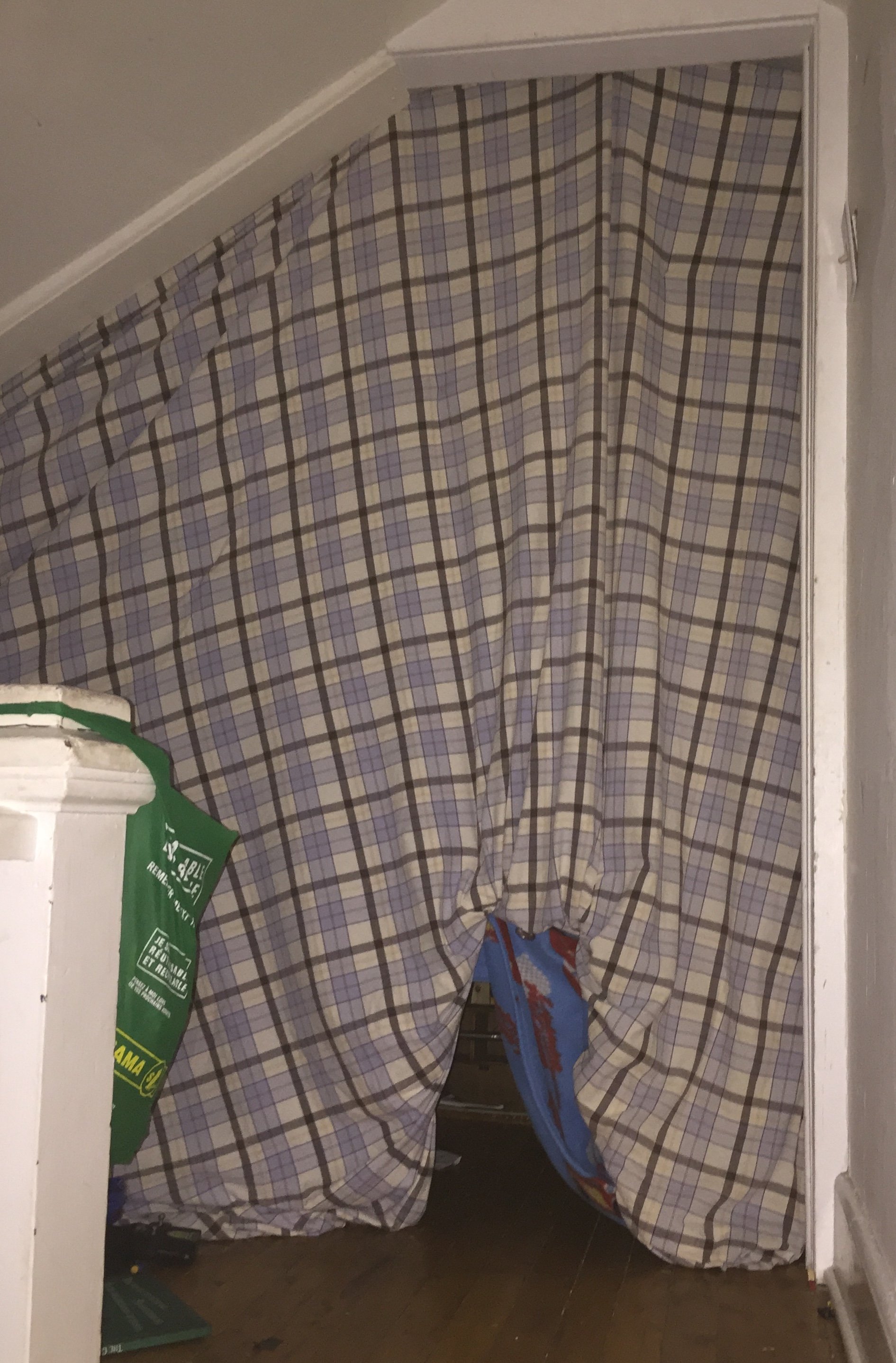 Now maybe we made some type of Labyrinth or Narnia or something and when you climb through that opening David Bowie is sitting in a rocking chair chair holding Toby. I'm glad I don't have to sleep in there lol. It was a blast to become 7/8 years old again though!
Love you all