Super Eagles strikers
尼日利亚超级埃格尔前锋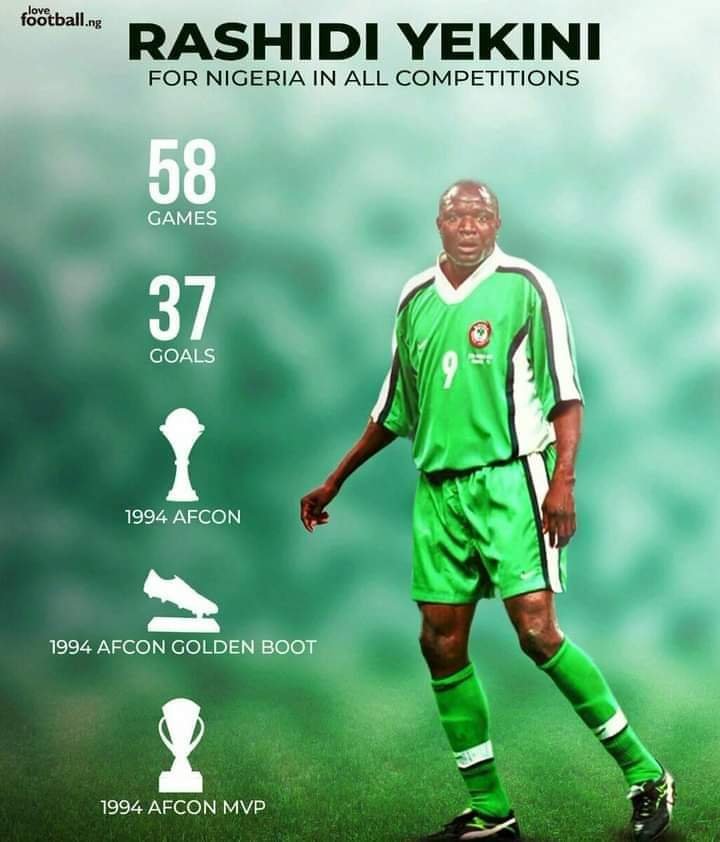 The first ever Nigeria FIFA world cup goal was scored by Yekini on the night of 21th of June 1994 against Bulgaria. Apart from Yekini,no other Super Eagles striker has find the back of the net with jersey number 9.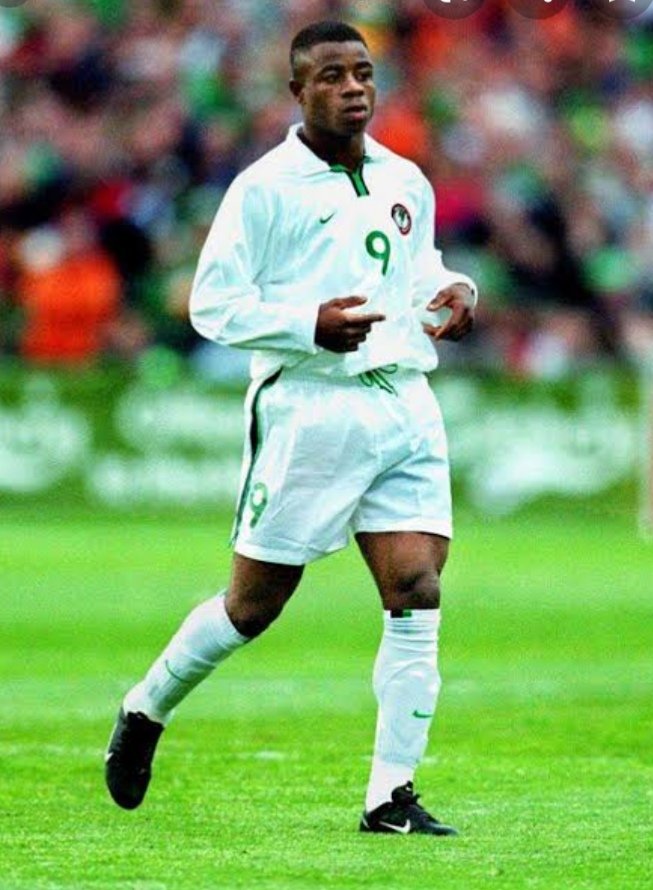 He made his Super Eagles debut in 2002 earned 11 appearances, scored three goals before ending his international career in 2004.
He was a member of the Super Eagles squad to the 2002 FIFA World Cup and featured in the team's games against Argentina and Sweden.
巴塞洛缪·奥格贝什(Bartholomew Ogbeche)(2002年韩国/日本),奥巴菲米·马丁斯(Obafemi Martins),2010年南非(南非),伊曼纽尔·埃梅尼克(Emmanuel Emenike)2014年在巴西和俄罗斯的奥迪翁·伊加洛(Odion Ighalo)在9号超级雄鹰队的球衣中再也找不到净身。
Bartholomew Ogbeche in 2002 Korea/Japan, Obafemi Martins in 2010 South Africa, Emmanuel Emenike in Brazil 2014 and Odion Ighalo in Russia 2018 never find the back of the net with Super Eagles jersey number 9.