Hellow my steemit riends , and #uloggers across the wide world
Today's #ulog was all about my Last day for the laboratory tests and processing of the passport !
These past few days I made a practice where I really hate to do and that is oats and milk diet !
I need to stop eating fatty , oily and unhealthy foods because before the start of my three consecutive laboratory tests My Doctor told me to do that diet since I'm currently experiencing fatty liver and it might get worst if I'm not able to control my diet .
I execute milk and oat diet for almost 3 weeks and oh my God ! I already forgot the taste of fried chicken . So, since today was our last laboratory test I and my co-ofw in Japan decided to eat other meal , enjoy this day and gave ourselves a break .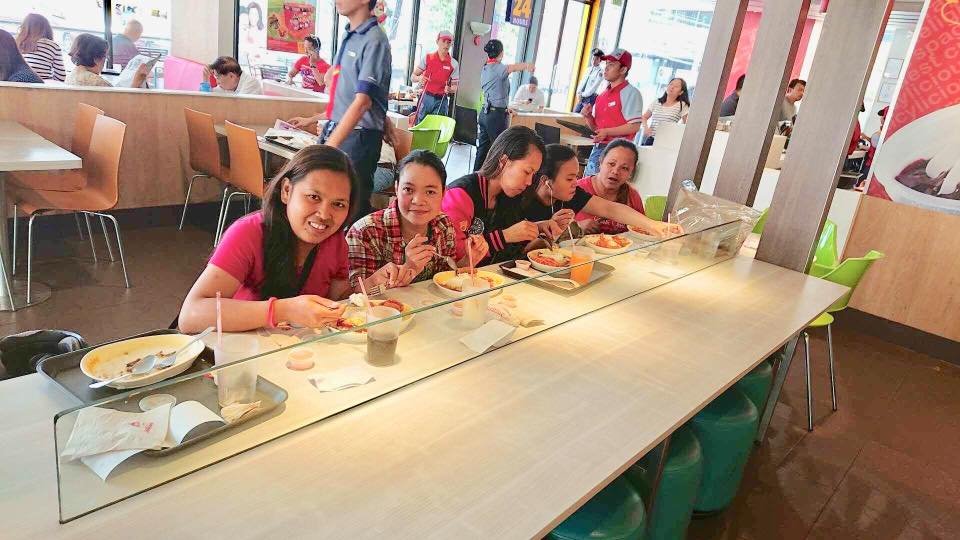 We really need to execute the three consecutive laboratory tests because it's one of the requirements for us to continue our contract in Japan . We need to complete the 5 years contract and we already consumed 3 years so we came home last month to take a vacation with our family before we will continue the contract .
These are my cop-workers and it's time for selfy :)
We came home here in the Philippines to renew our passport , and to get some important documents for our two years extension because before it's only 3 years contract and then everything has changed and from 3 years it becames 5 years all in all so we need to get some documents to continue the said contract .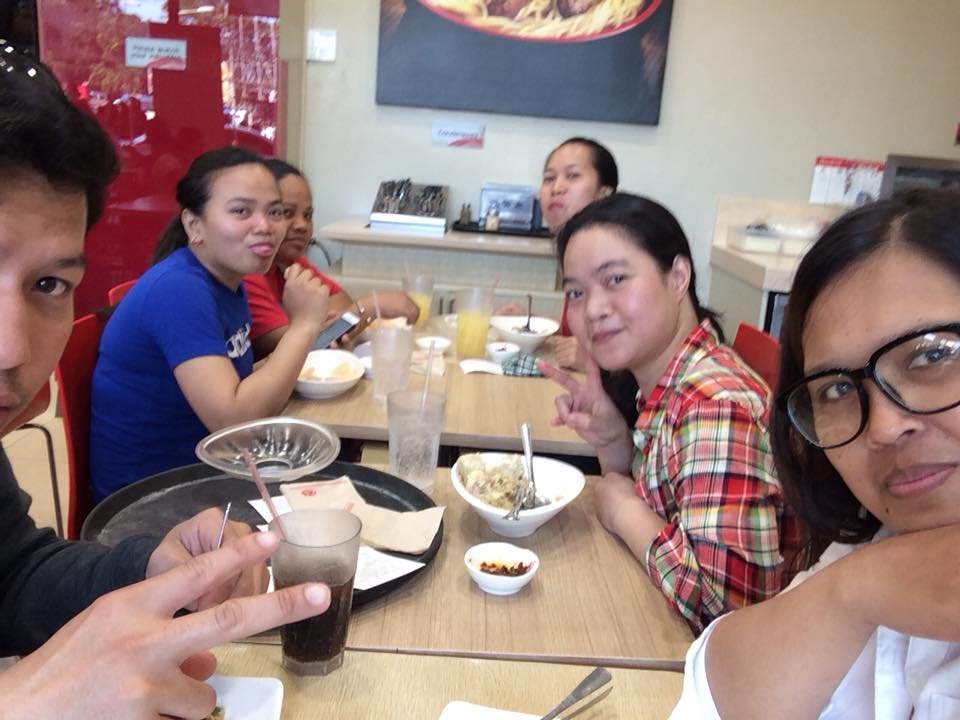 We ate in one of what we call "Pinoy's place" Jollibee because there's no other restaurant or food chains near the laboratory so we decided to stay and make a bond in this place .
They are my second Family for my 3 years of stay in Hokkaido Japan .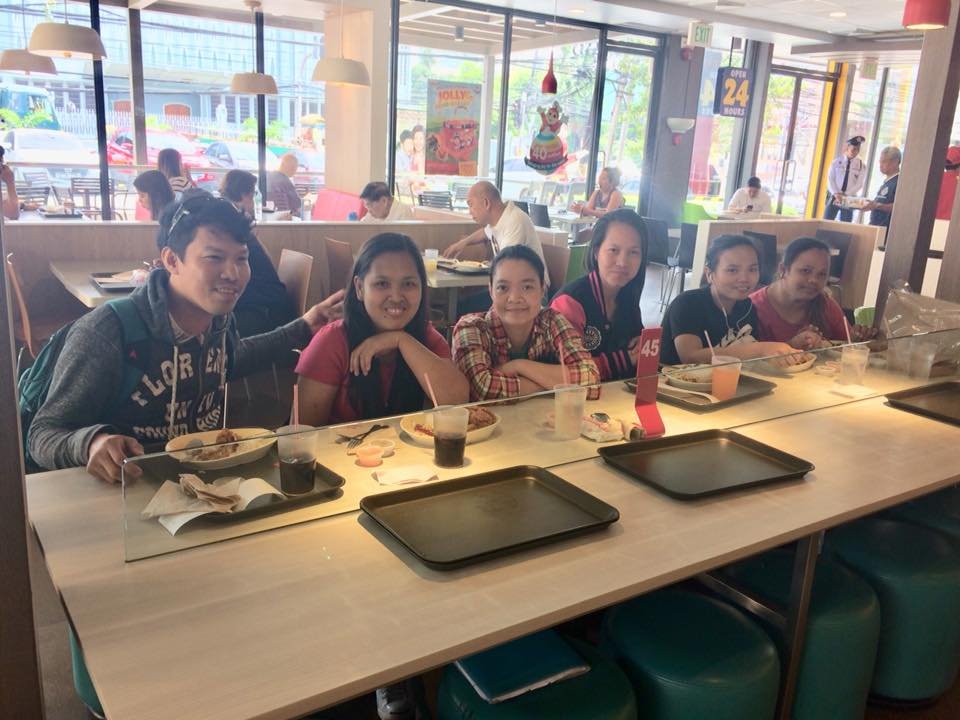 Thank-you for dropping-by :)
Happy Wednesday & God bless <3