I just felt that I missed bonding with them...
TODAY'S HAPPENING
I should be busy today because tomorrow is my daughter's 5th birthday. I should be planning a surprise birthday party for her but due to lack of finances, I don't know what should I do. Instead of thinking of what to do, I look after the homework of my nephew Eric who asked me to help him this time because he needs it already. He left it at home last night before he went to a birthday party. I know him that much if he already can't think of a way how to answer his homework, he will ask you for some help.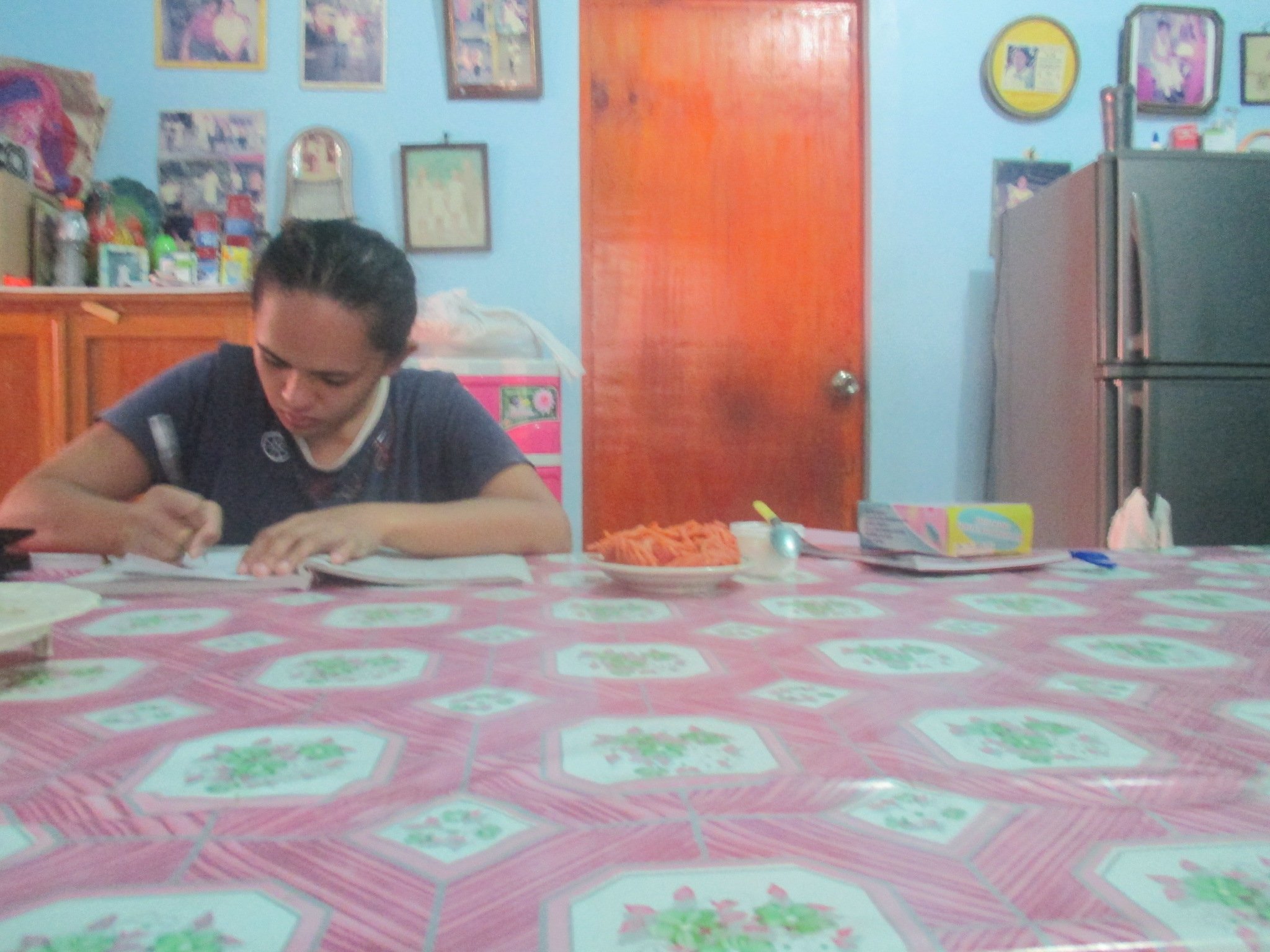 early morning working with the homework of Eric
I already finished answering when I think that I should write here in #Steemit. While doing so, my cousin Ate Nalyn called me to have some food trip with the kiddos on our terrace. They brought some foods from last night birthday celebration of Alleah Kate - my niece's daughter. I and Shun Leanne is invited but we did not go since no transportation means, it is raining and we are done with our dinner. They brought some uncooked and cooked foods from the birthday and that's what we had joining eating together.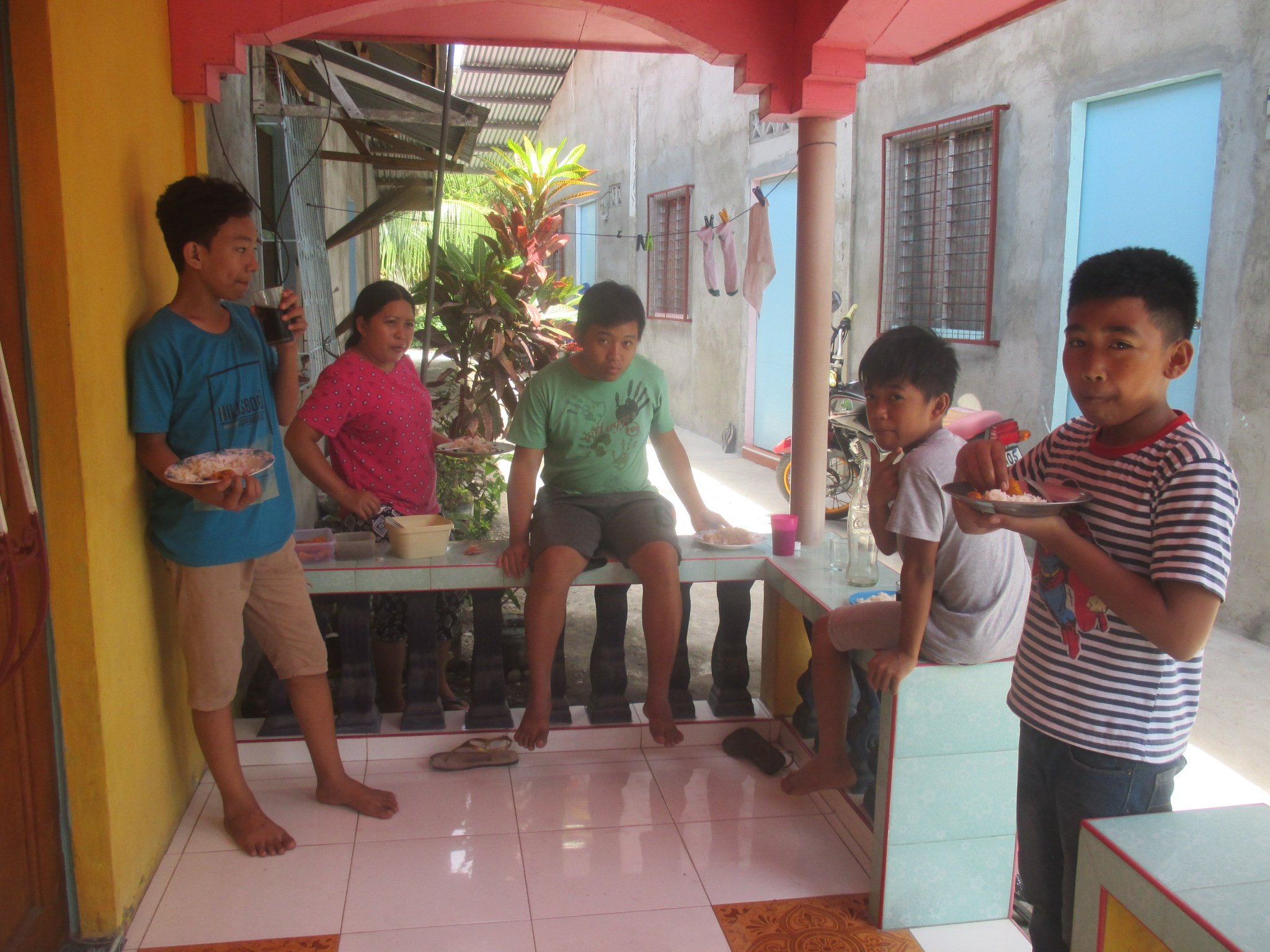 Food trip at our terrace with them
From left to right. Vince, Ate Nalyn, John Richard, JM, and JL. I and Shun Leanne holding the camera so we are not in the said photo. Eating while talking funny things anything under the sun. They actually planning to go somewhere they can feel so relax, to the cheapest spring resort in our place - Olaer Resort. But they are not allowed because the eldest and the elder in their family keep on stopping in going so they turned out eating their foods on our terrace.
I did not know that early morning Ate Nalyn gave my Mama some Spaghetti and Macaroni salad for us. Shun Leanne is so happy seeing those foods. It actually turned out to be her pre-birthday celebration or must say, that makes her happy kid that almost celebrating her birthday.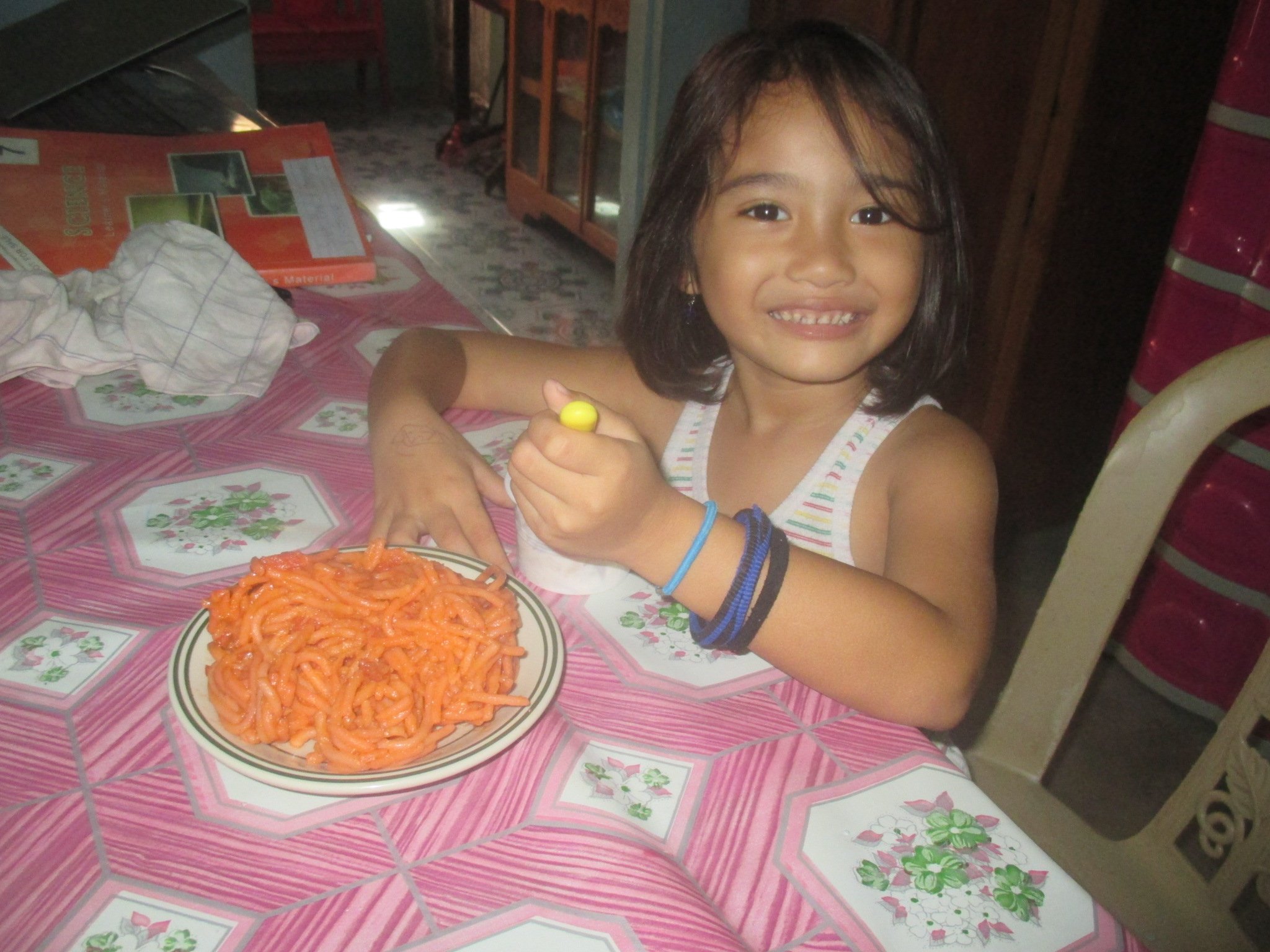 Shun Leanne - the happy kid with the Spaghetti and Macaroni salad.
I am still hoping I can see that beautiful smile of her tomorrow even we can't have a simple birthday party for her. I don't have some gift either. Gosh...
Thank you for reading my post.
The photos included in this blog post are all mine.
Taken using my Canon Ixus 5x Zoom.
---