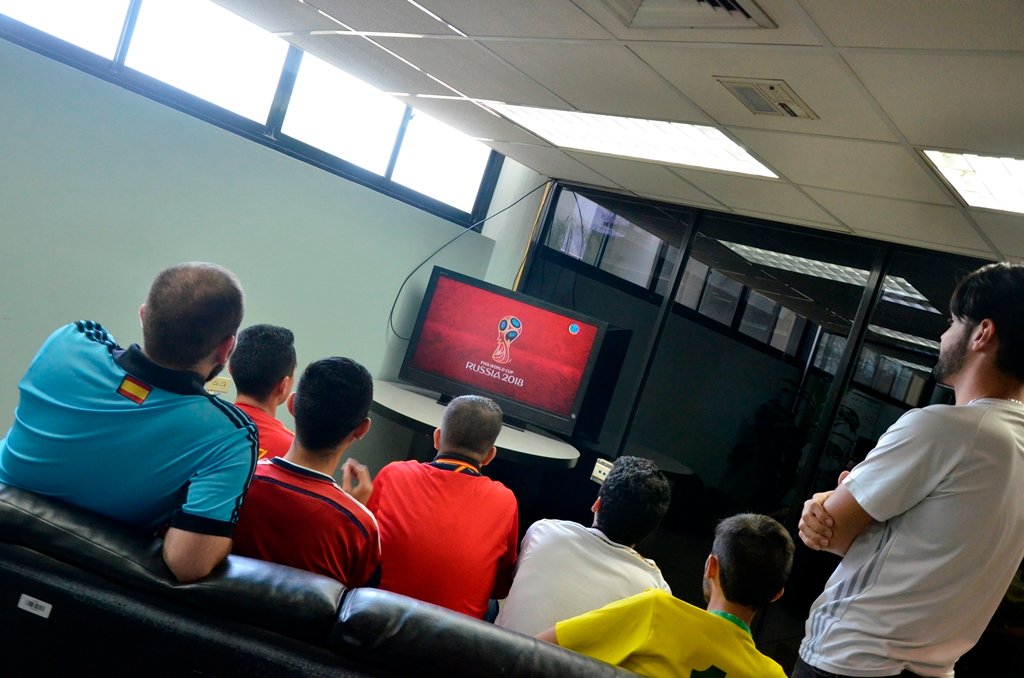 On Thursday of last week the World Cup began, a passion that unites everyone, different countries united with a same purpose, the passion for a sport, where we forget race, color or language, and sometimes we shout under the same voice "GOOOOOOOL". We embrace the one we have aside and sometimes we cry or get angry but it's the beauty of this sport.
I am one of those people who consider that work motivation is very important, keeping workers happy, and wanting to continue advancing the company, and many companies take advantage of the World Cup to make bets among workers to know who will win, days off for Enjoy the games, and this last part happens a lot in the country of Colombia, it also allows you to watch the games from the office, it is a moment of relaxation.
Thank God I have a job that allows me to live the globalist passion, share with my colleagues the passion for this sport. My favorite teams are Brazil and Spain, and taking advantage of this last country, I have a companion @segosports that his family is Spanish and they live football as the best thing that has been invented, that Thursday when he arrived at the office he was finishing mount a publication here in Steemit, I found him with tears in his eyes, because it was a note in honor of his grandmother, then with the passing of the game Spain against Portugal he ended up annoyed by the draw, he even got angry with a small joke that I did.
In the end I verified that soccer is:
The Cutest Sport in the World
Luis Omar Tapia
Because it is capable of bringing together a whole country and making it feel many emotions.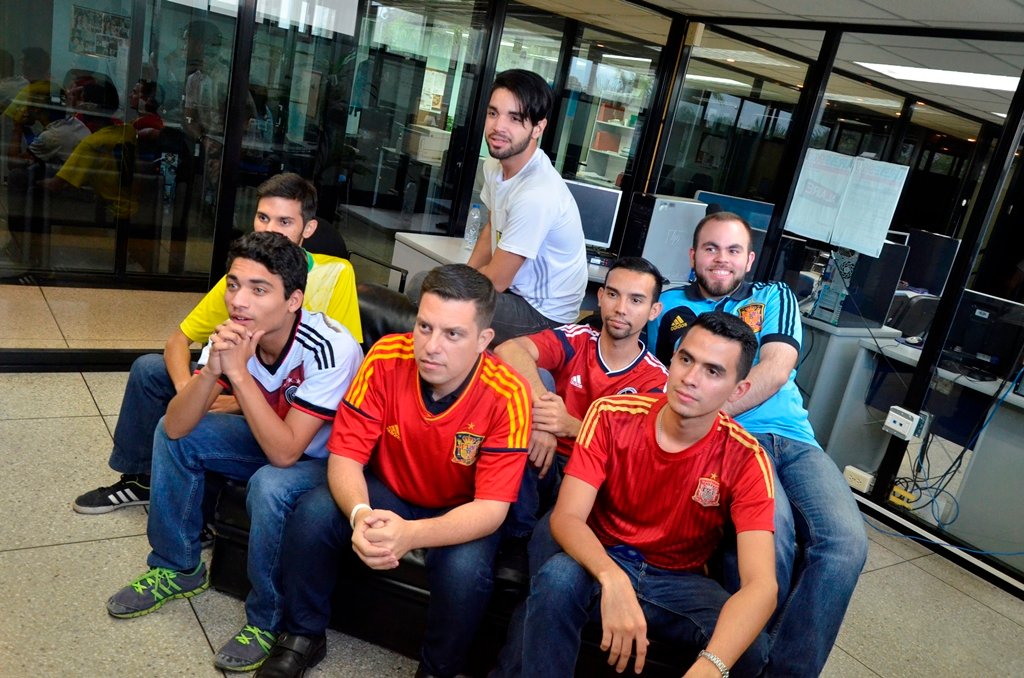 ---
This was my World Cup experience and I can say that it is my ULOG moment of the week, if you want to know more day to day stories, I invite you to follow the @surpassinggoogle account and share your best moments of the day.

If you want to know the publication of @segosports in which you talk about your grandmother here I leave you the Link