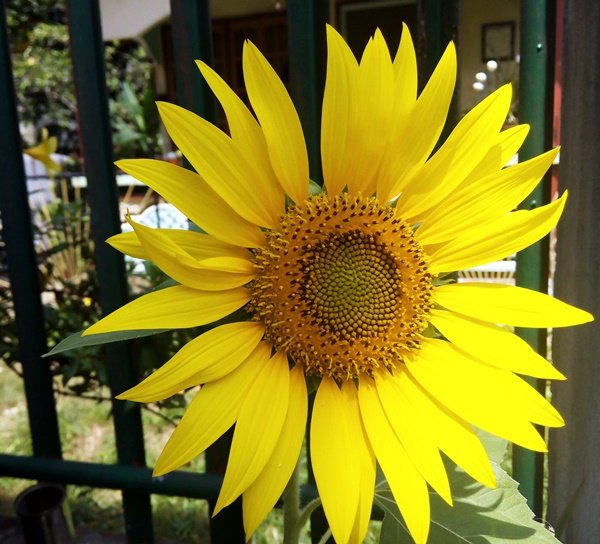 Hi readers! I just want to share this lovely sunflower blooming in our front yard. I don't have any idea where it came from and my mom told me she was not the one who planted it but I am just really happy it is blooming beautifully! As what most of you know, I really love flowers especially the sunflower so waking up and seeing it bloom totally made my day! Even my displayed photo here on steemit is me holding my favorite flower-the sunflower.Here is another photo of it: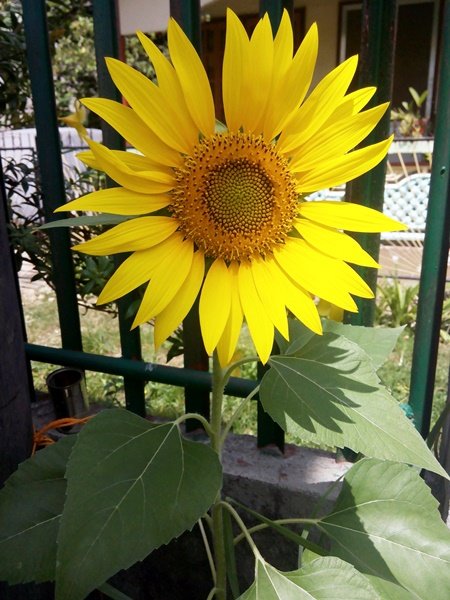 It is so beautiful, isn't it? Now, I am planning on planting one myself because the idea of having pretty sunflowers all over the front yard excites me. How about you? What have you been up to? Do you like flowers too? If so, which one? Don't forget to leave a reply below. See you next time!

Previous Ulogs
Ulog Entry # 1
Ulog Entry #2
Ulog Entry #3
Ulog Entry #4
Ulog Entry #5
Ulog Entry #6
Ulog Entry #7
Ulog Entry #8
Ulog Entry #9
Ulog Entry #10
Ulog Entry #11
Ulog Entry #12
Ulog Entry #13
Ulog Entry #14
Ulog Entry #15
Ulog Entry #16
---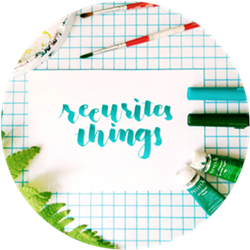 About @reewritesthings:
Ree is a twenty-two-year-old Cebuana who lives in the Pearl of the Orient Seas. She spends most of her free time having her head buried in a book, watching movies, learning modern calligraphy and writing poems. Also, a lover of science and engineering.
---
Divider Source