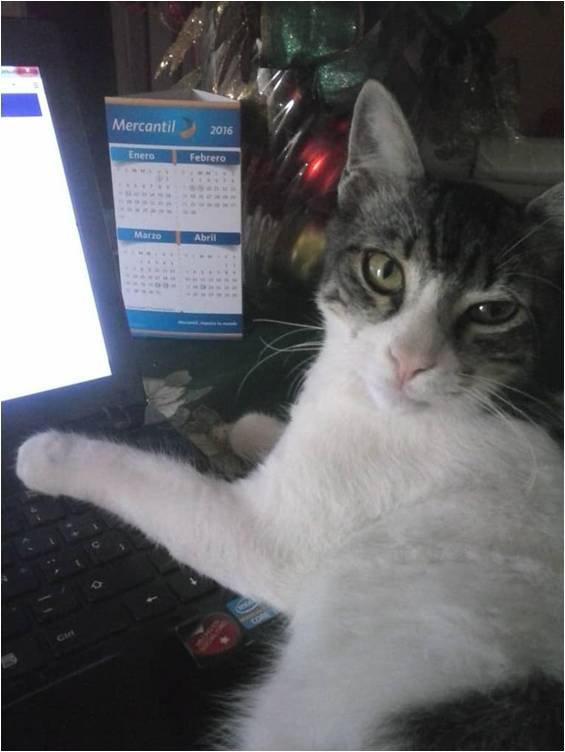 Hello friends, I had told you that I am visiting my grandmother's house, and today they brought me this tender cat to take care of him. He is a very naughty cat, he did not let me play with the computer, I think he is used to working online, hahaha.
Her owner asked my grandmother to take care of him and I offered to do it, I love animals, at home I have a very crazy dog, and too naughty but it is part of our family and I love her very much.
Thanks for reading my Ulog # 7.