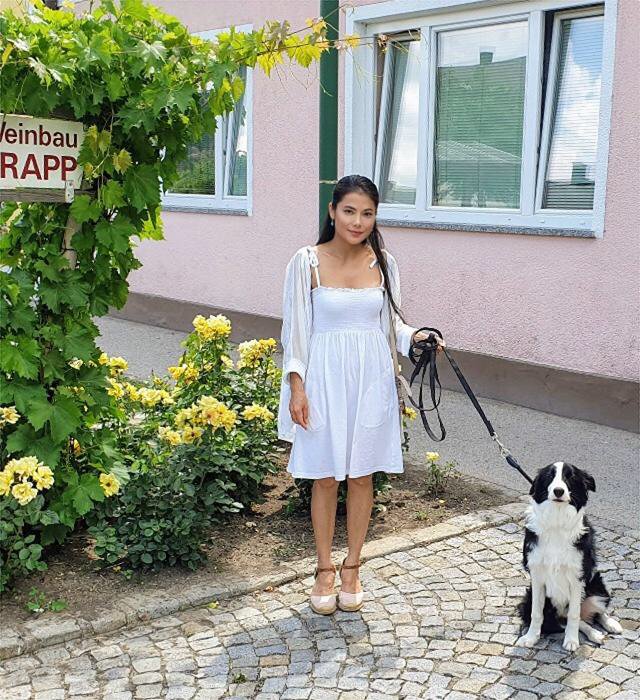 It started with this simply image...
My sister called me at midnight from the UK:
Hey how are you doing? I saw your picture... did you went to the restaurant? What did you eat? Was it a good restaurant nearby?
Well, i know my sister for my whole life... those strange questions at midnight must have come from her strange idea, so i asked her to tell me what's on her mind and don't go around and she said...
Haha, you know me better... did you pregnant or just gained weight?
Well,... my whole family knows that i am wishing to have a child in the past many years but could not have any by natural ... i gave up the idea but they don't and they are more excited then me, lol.
So i asked her... did i look fat on that picture? So you thought that i am pregnant? And she said
Yes, haha...aren't you pregnant? You are actually always very thin.
Well,... i rolled my eyes and said... i am preparing myself to be a whale and gain 5 kg weight in 3-4 weeks.
So now i realize that i am more or less fat for my sister...can't even laugh about it.