Traveling to the north of cebu, to a place where a simple yet beautiful shrine resides where you can find peace and love for your self and to others.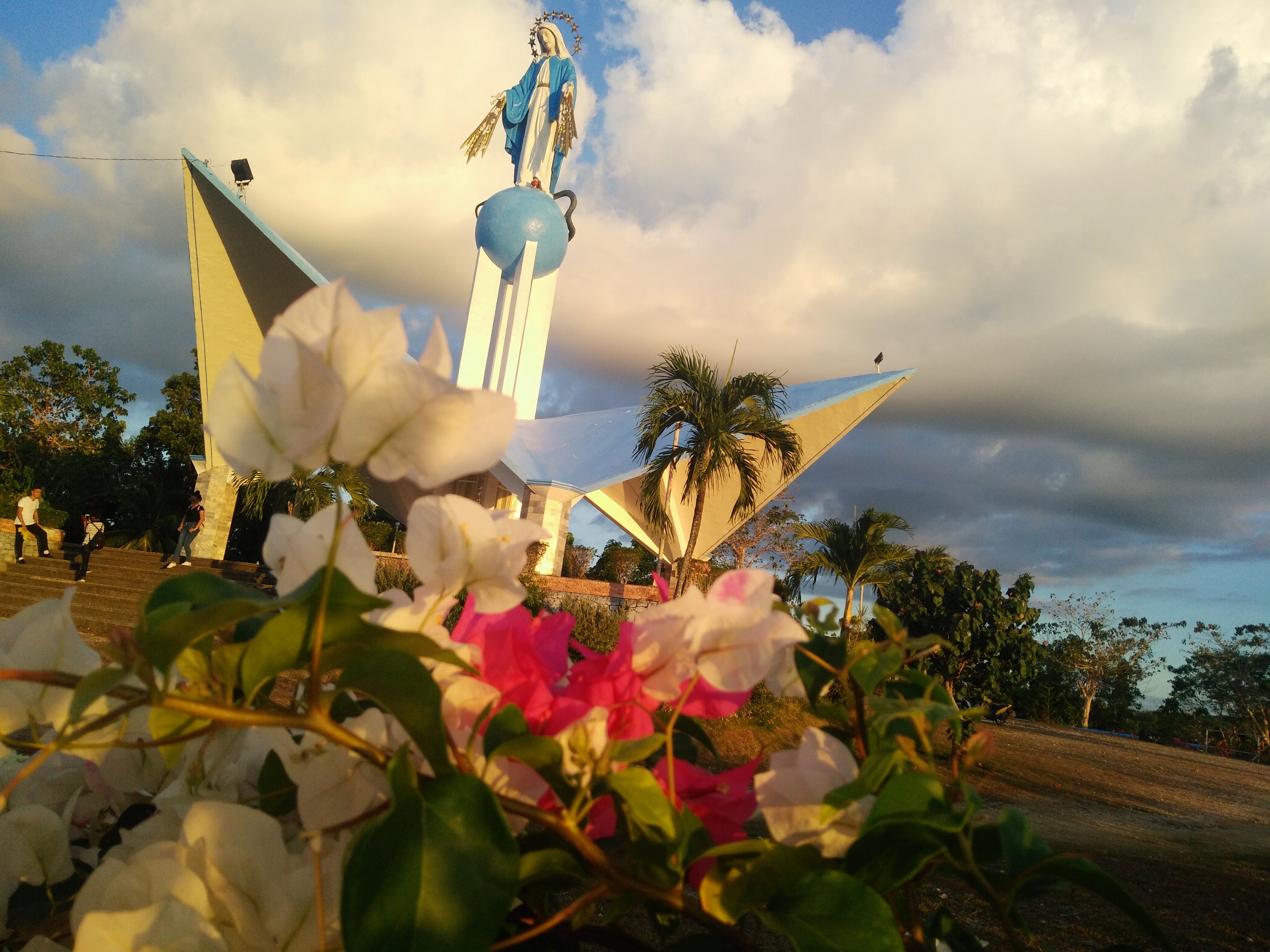 -this is only a part of the shrine took via mobile phone
Before anything else let me tell you a wonderful day to you out there.
This post was done ro share my experience and the beauty of the shrine and its surroundings.
WHERE AND WHAT TO RIDE?
The first thing is to go to the NORTH BUS TERMINAL located at madaue city cebu, philippines. then ride a bus going to bogo city or daanbantayan and and fron there you'll arived at approximately 2 to 3 hours because its far from cebu city.
WHERE EXACTLY IT IS LOCATED?
This place was exactly located approximately 1 kilometre before bogo city and it's not that difficult to reach because its very known to all the drivers, so you'll just Tell the driver to stop over at the shrine .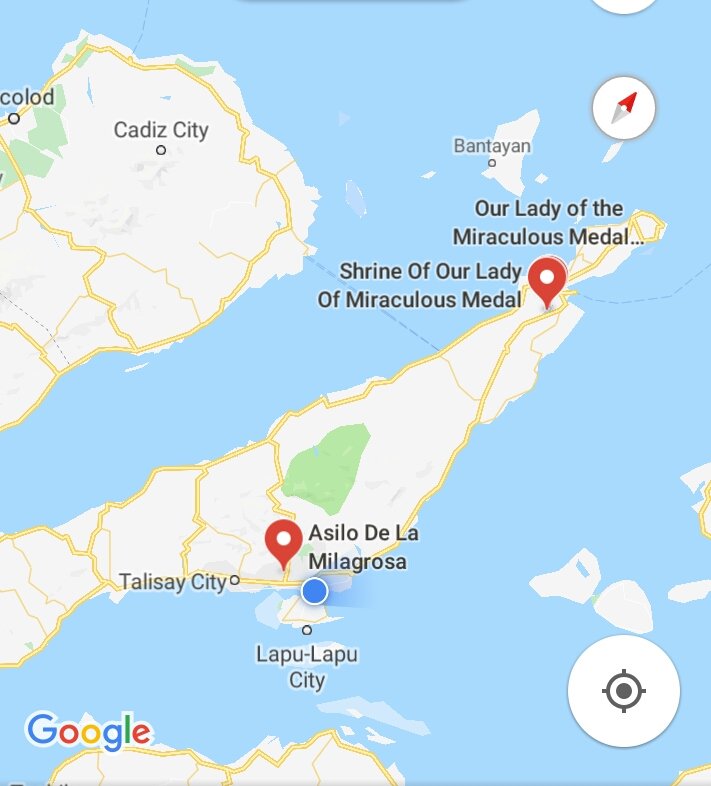 -this is the location from google map. if your interested or planning to visit you can search it on the internet
HOW MUCH IT COST TO GET THERE?
So my basis is from my house to there.
Riding a "jeep" a filipino vehicle to the north bus terminal will cost 7 pesos/person and from the north bus terminal it only cost 160 pesos.its very affordable and budget friendly.
WHAT WILL YOU SEE WHEN YOU ARIVE THERE
In arriving there, the shrine can be seen from the road.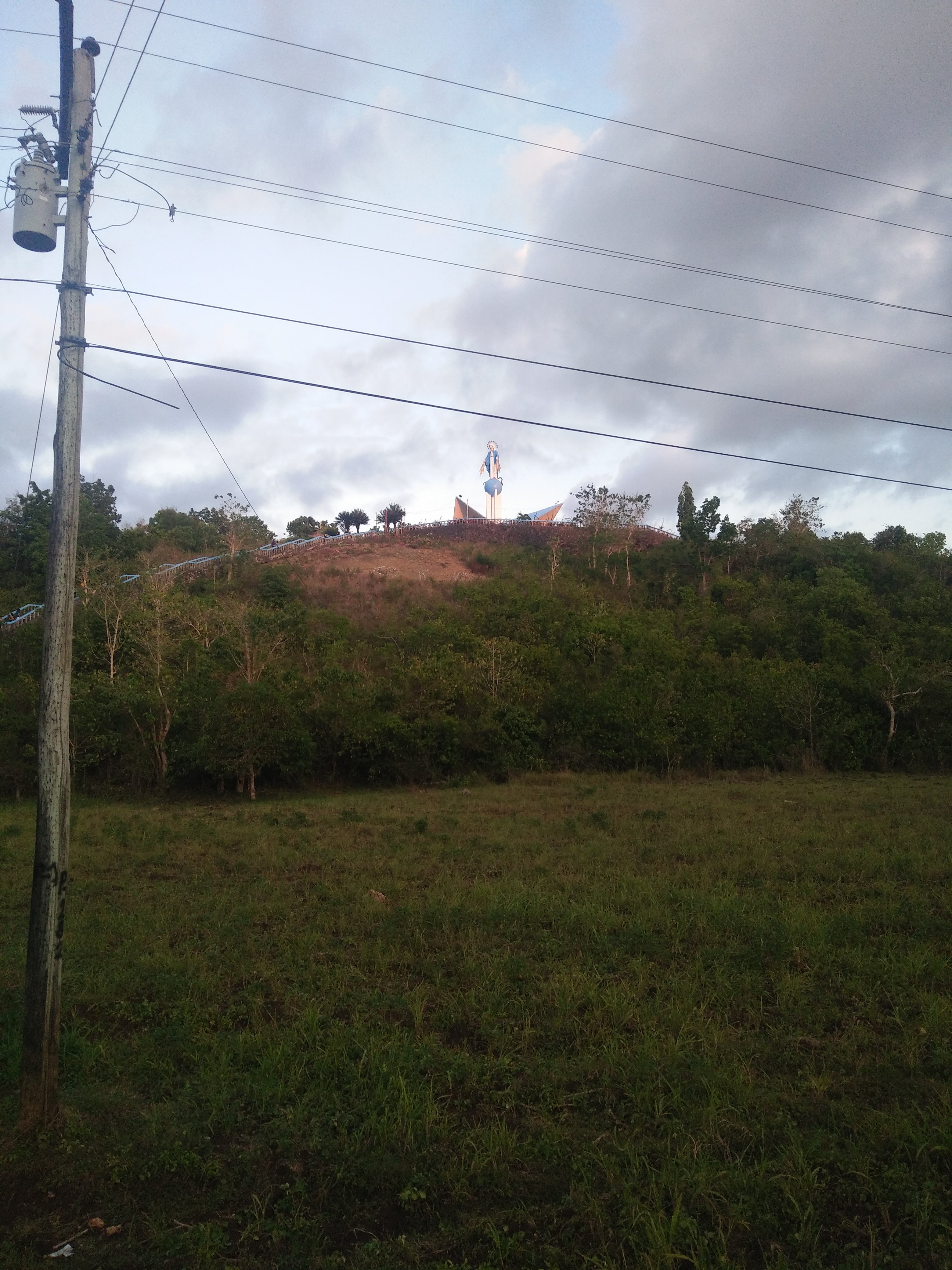 -I took this photo when we arrived, the statue of mother mary can be seen.
The entrance is not that luxurious or big that no vehicle can enter.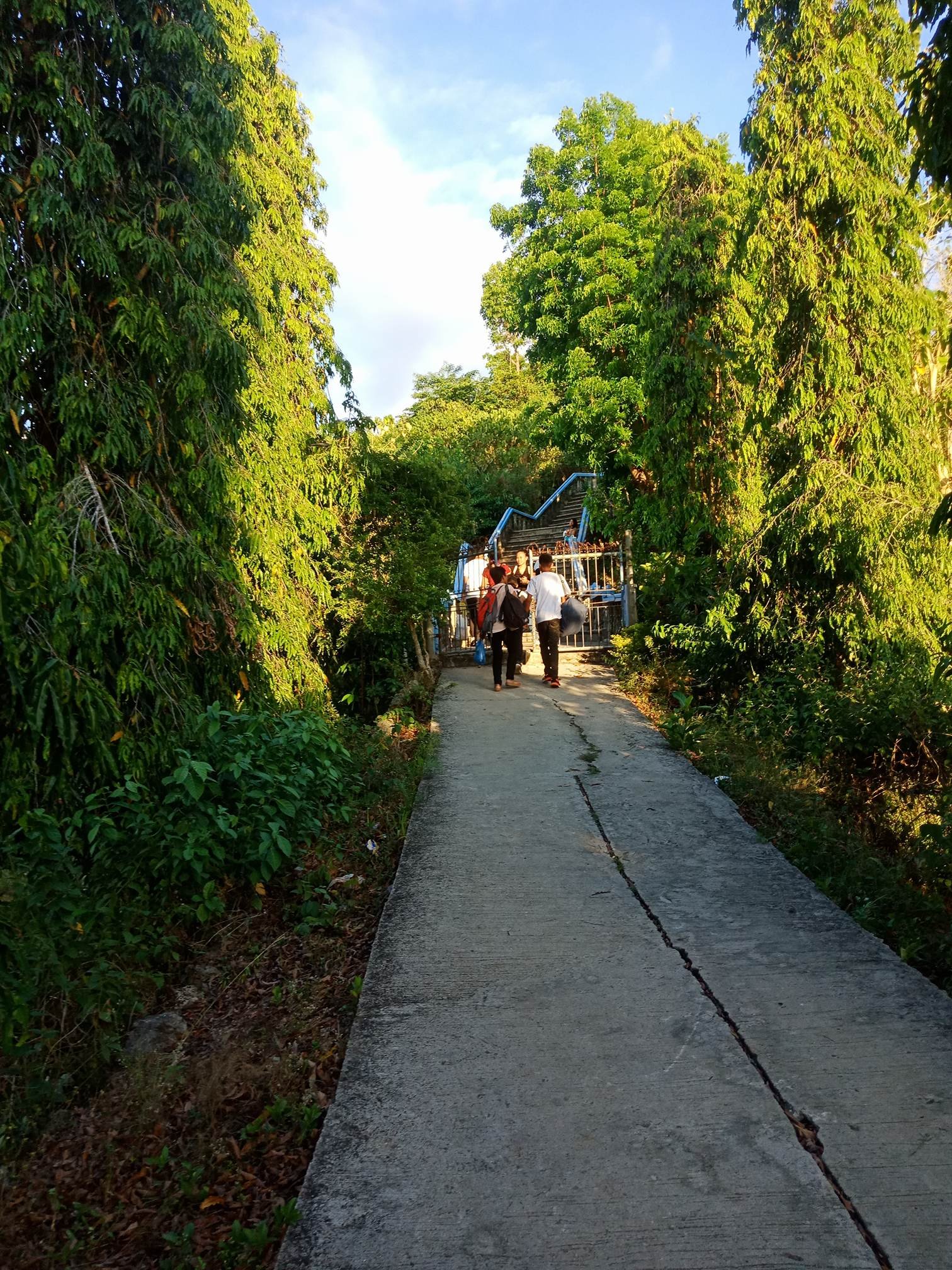 -this way to the entrance
As you walk through the entrance, you can see an old gate before a step.
It's not that easy to get there because it is located at the top of the mountain requiring the visitors to go up there with a 150 steps to reach the top of the shrine.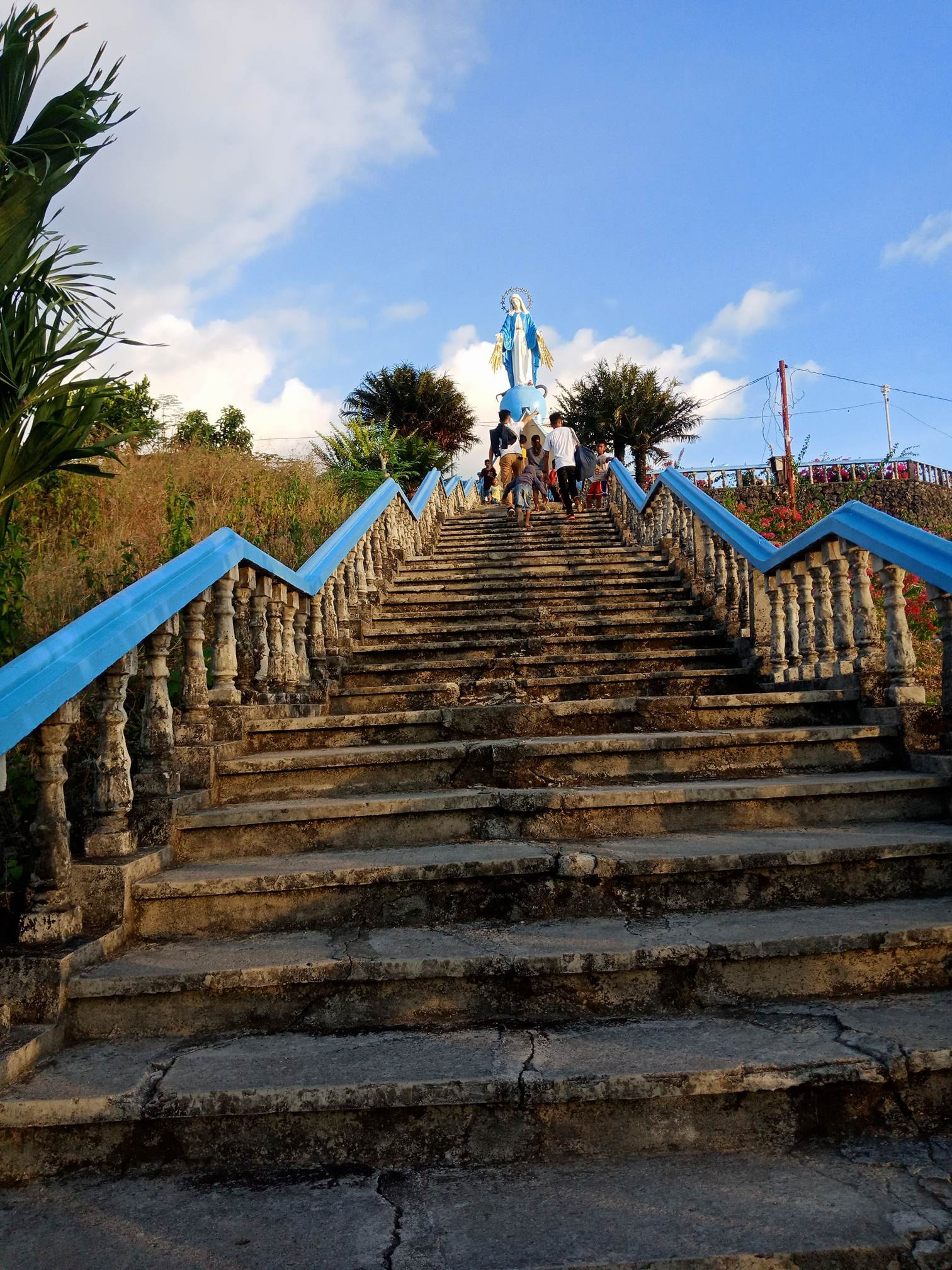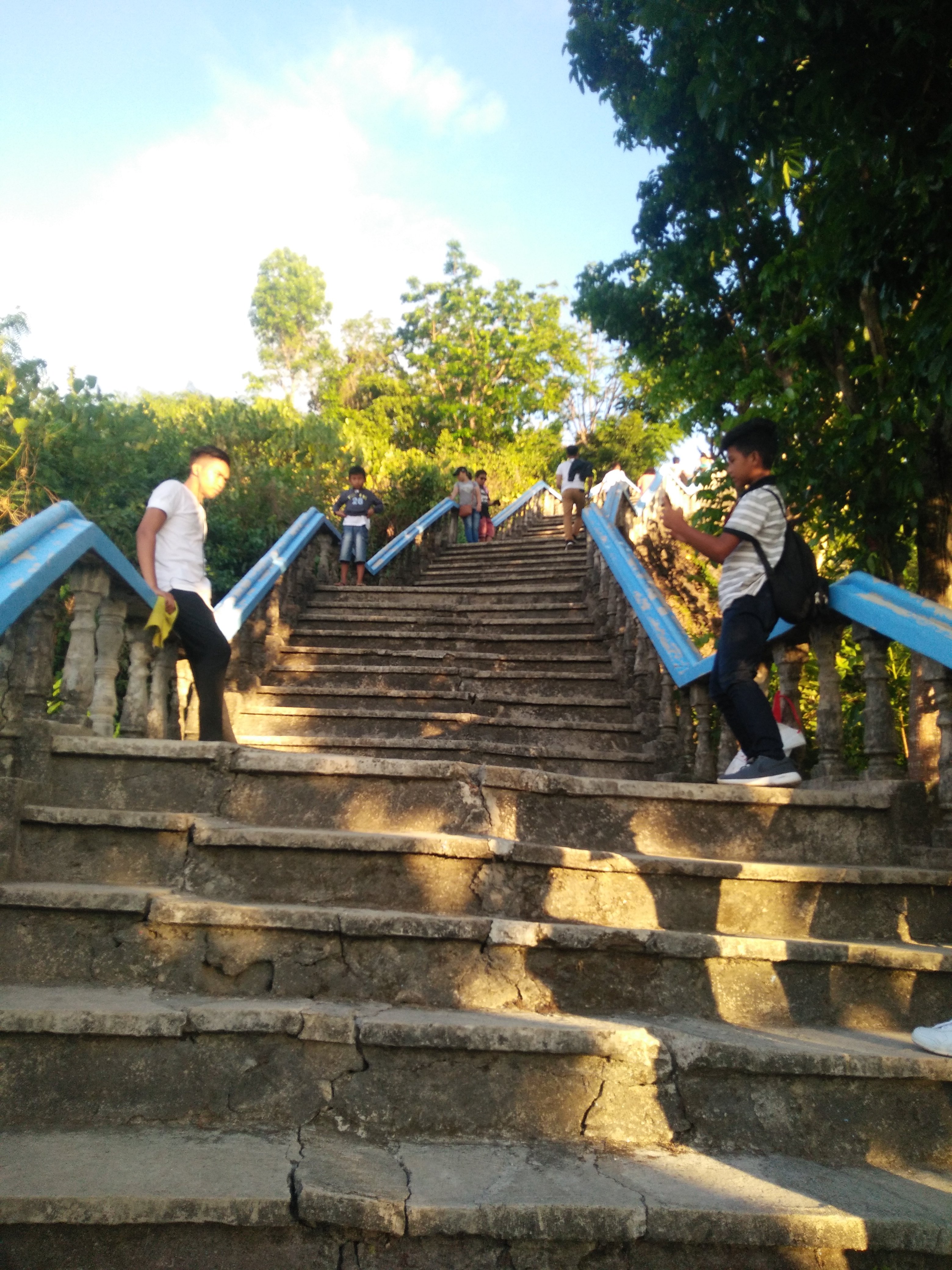 As you go up closer to the shrine its very exciting and relaxing because as you go up you'll see the surroundings covered with tree's and mountains and a warm fresh air is gently touching your the skin that feels so relaxing.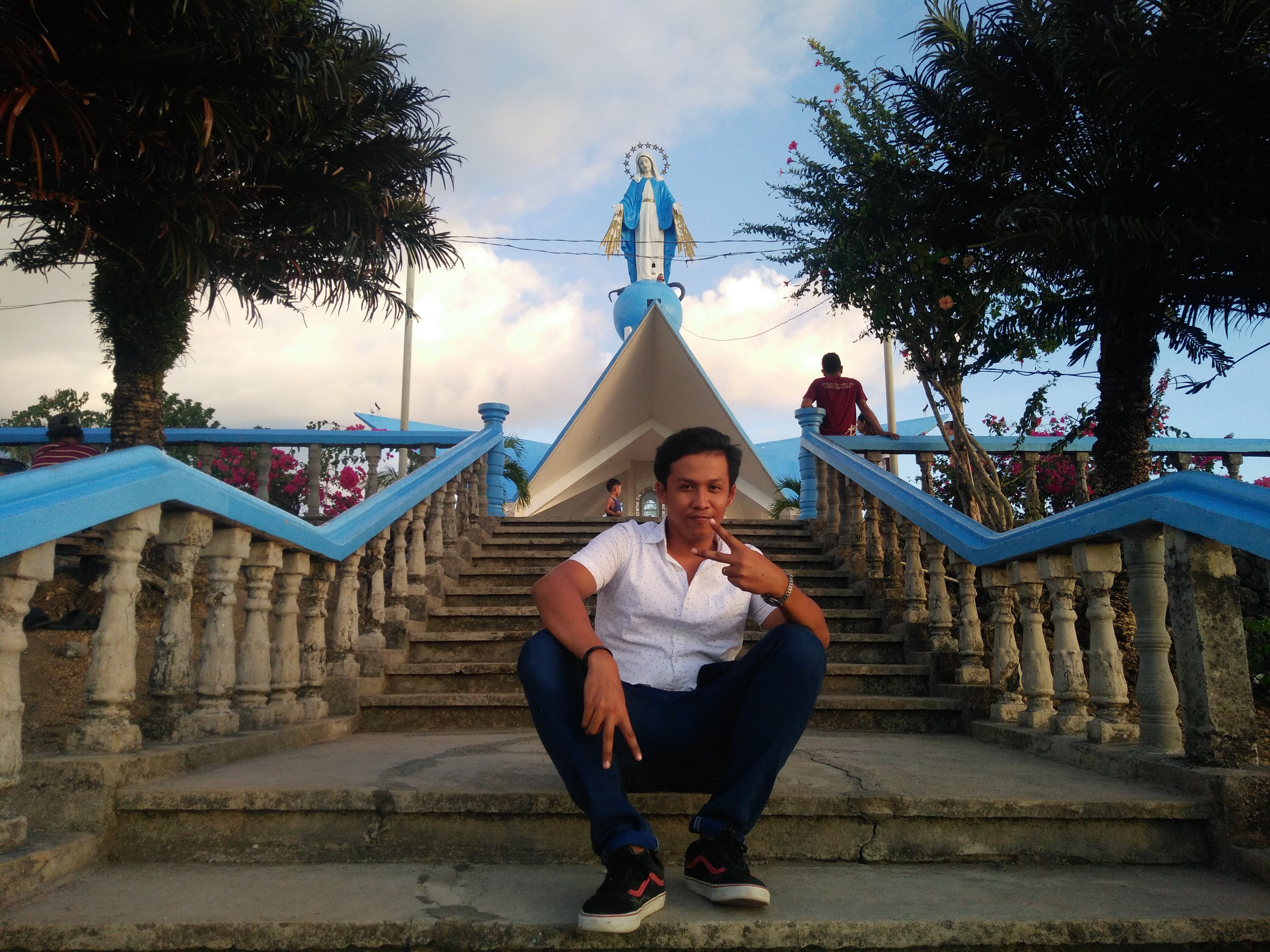 -I took a photo of myself with the shrine as aa background.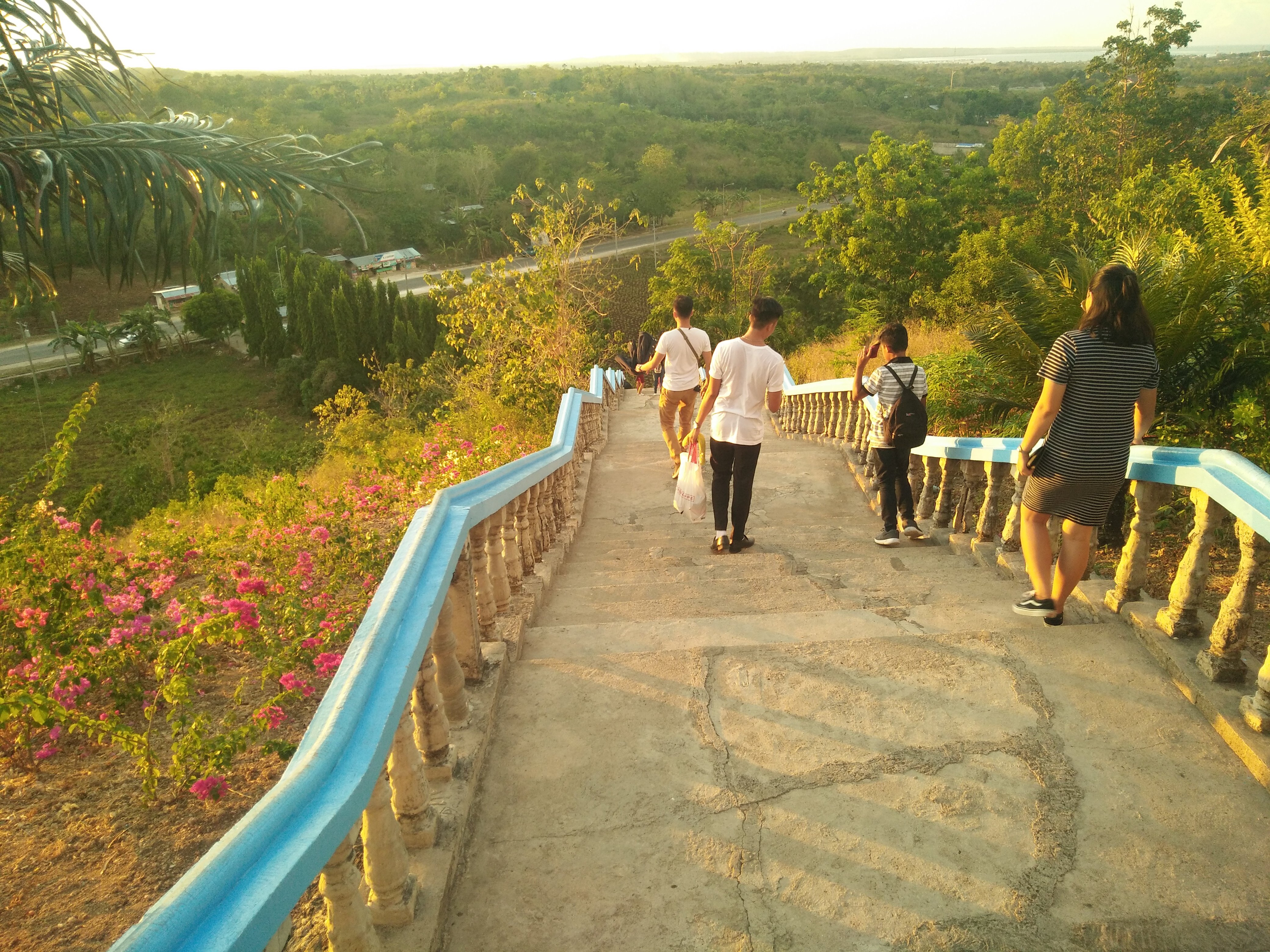 -Almost reaching the top.
When the top of the mountain is reach you'll be amaze of its beauty and you'd feel a relaxing scent and feel free from the strugles around the world.


-The top of the mountain captured via phone with panorama effect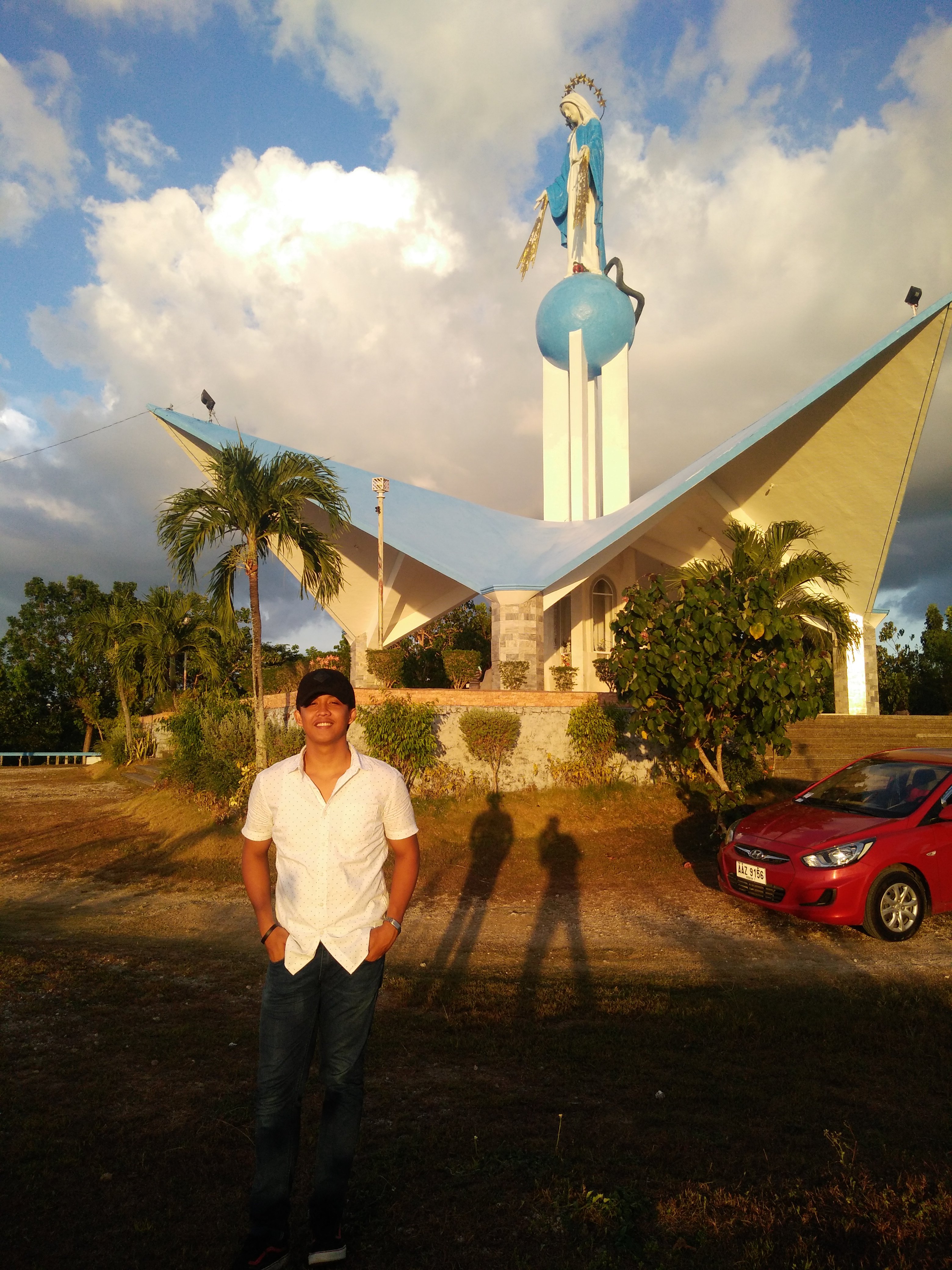 It felt like you dont want to go back home and just forget the problems you left back way. it really makes a person think peacefully. I believe that a person that thinks peacefully has an excellent and better idea to face and conquer the problems encountered.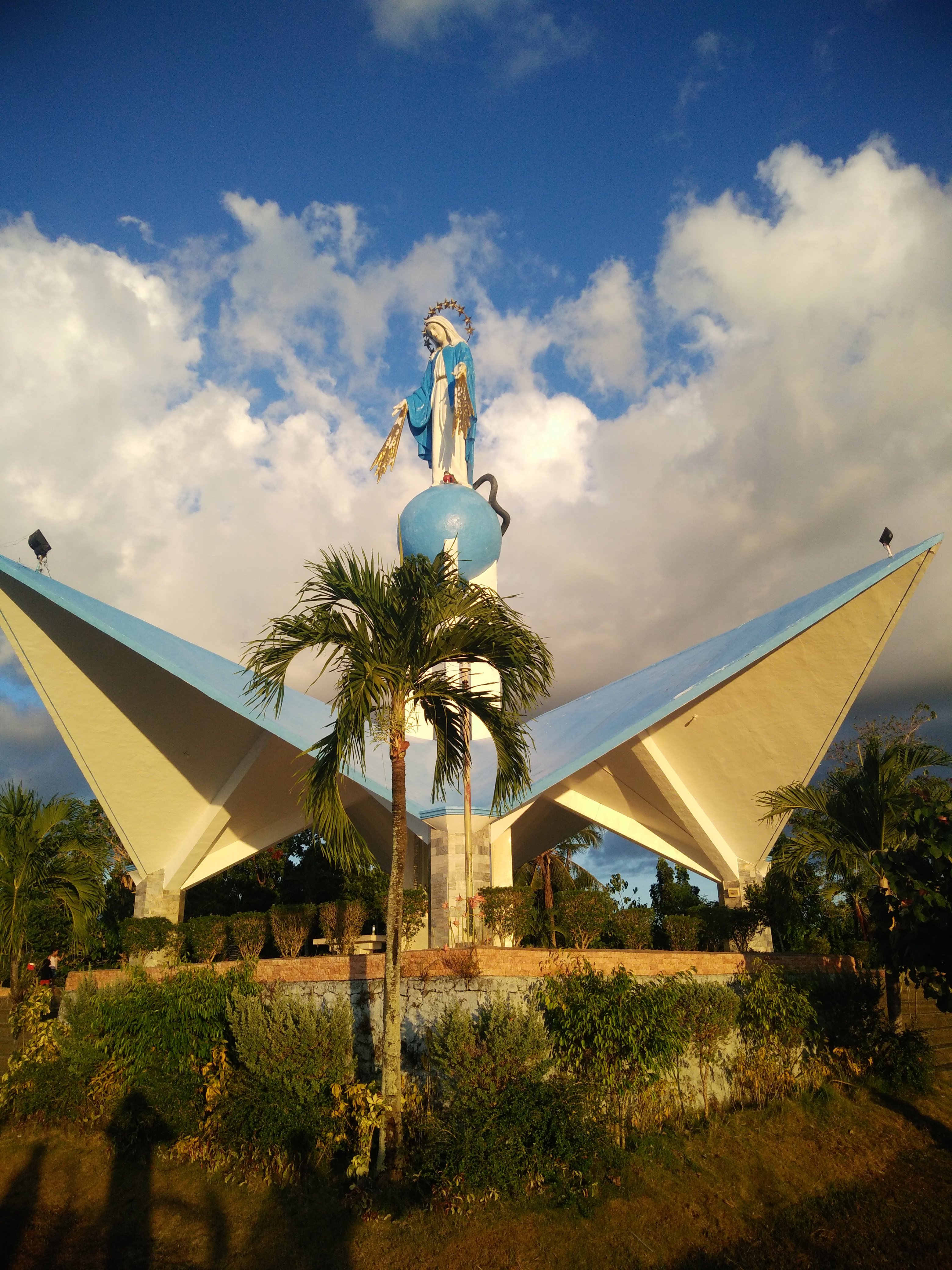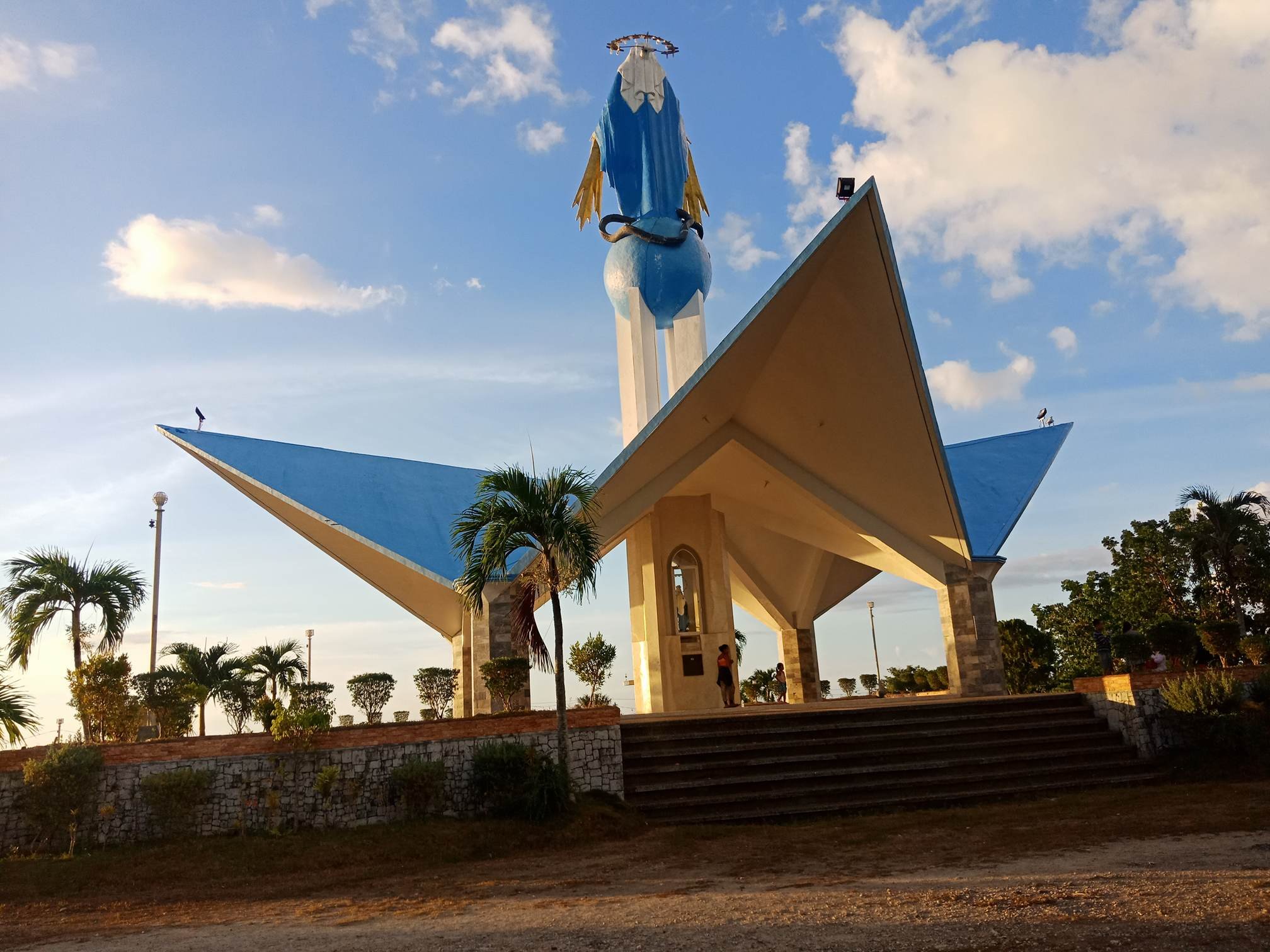 -front and rear view of shrine
Its not just for relaxing but it is intended as a place for prayer, a place of god and holiness and godliness.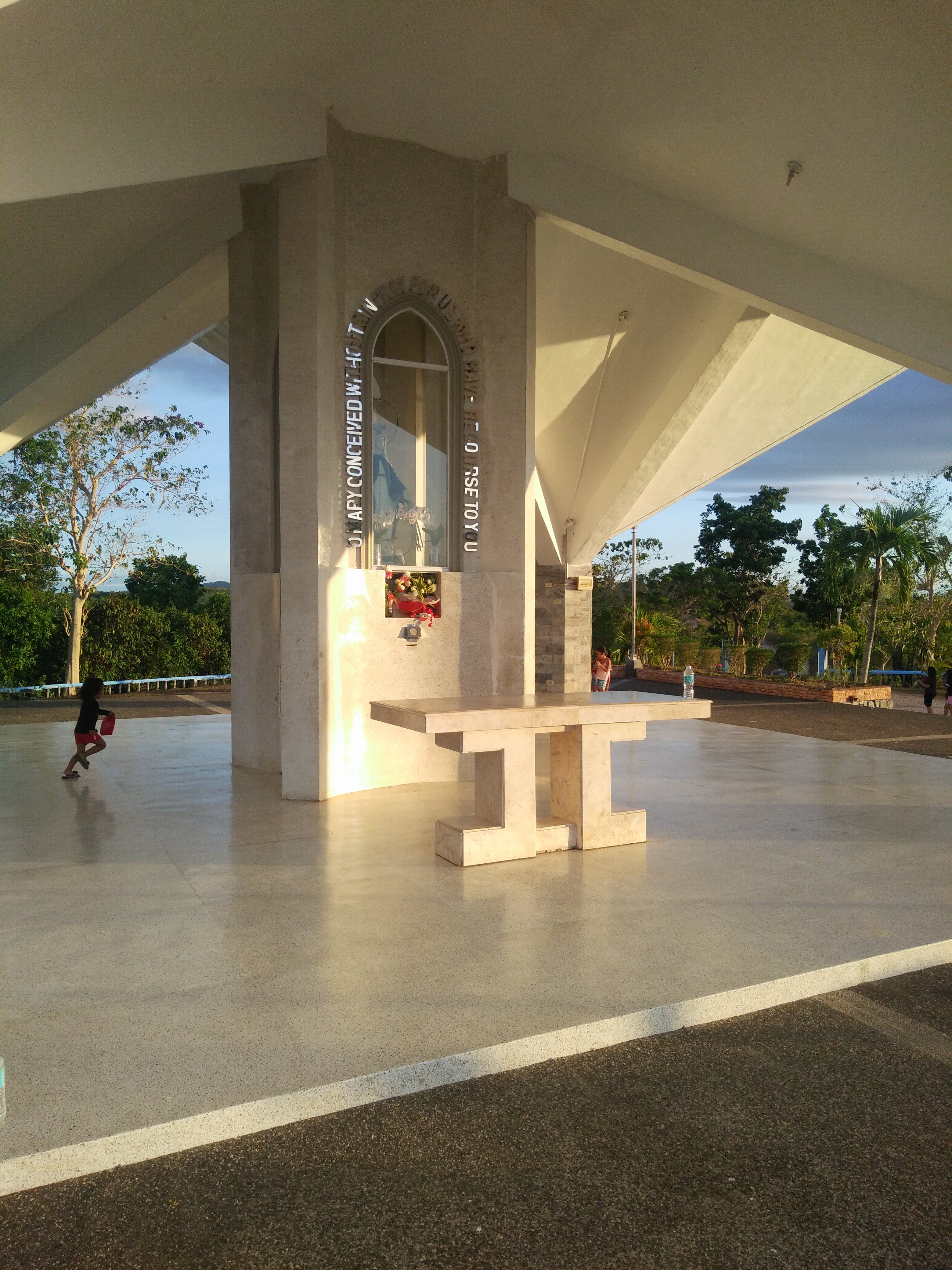 the prayer and offering table. people can also kiss the image of mama mary
A perfect place to open your self and to talk to god.
I suggest that the best time to go there is in 3 to 5 in the afternoon where you will witness the beautiful sunset wishing that it would stay and never set down.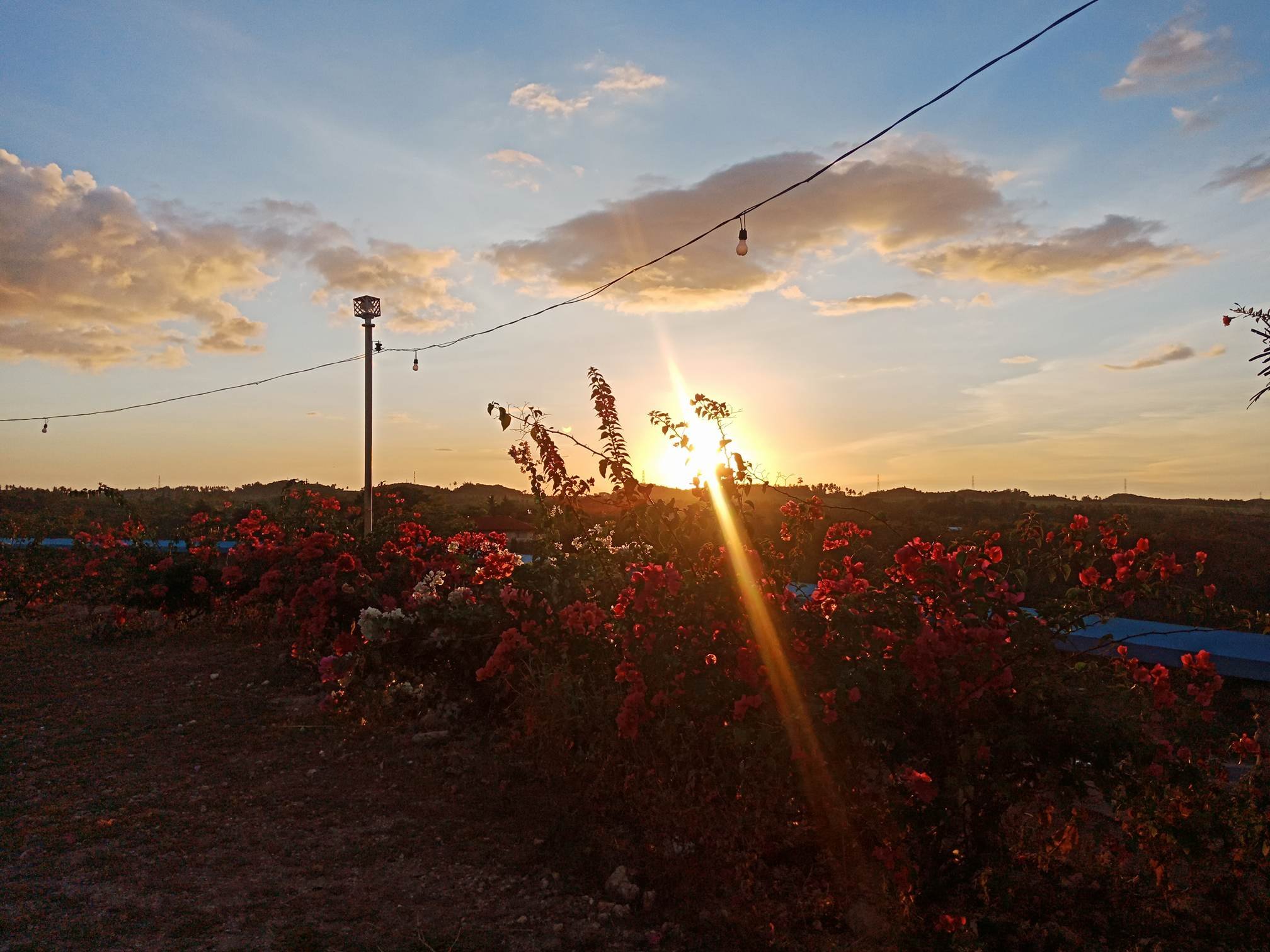 Together with family and friends will be much better than to enjoy it alone.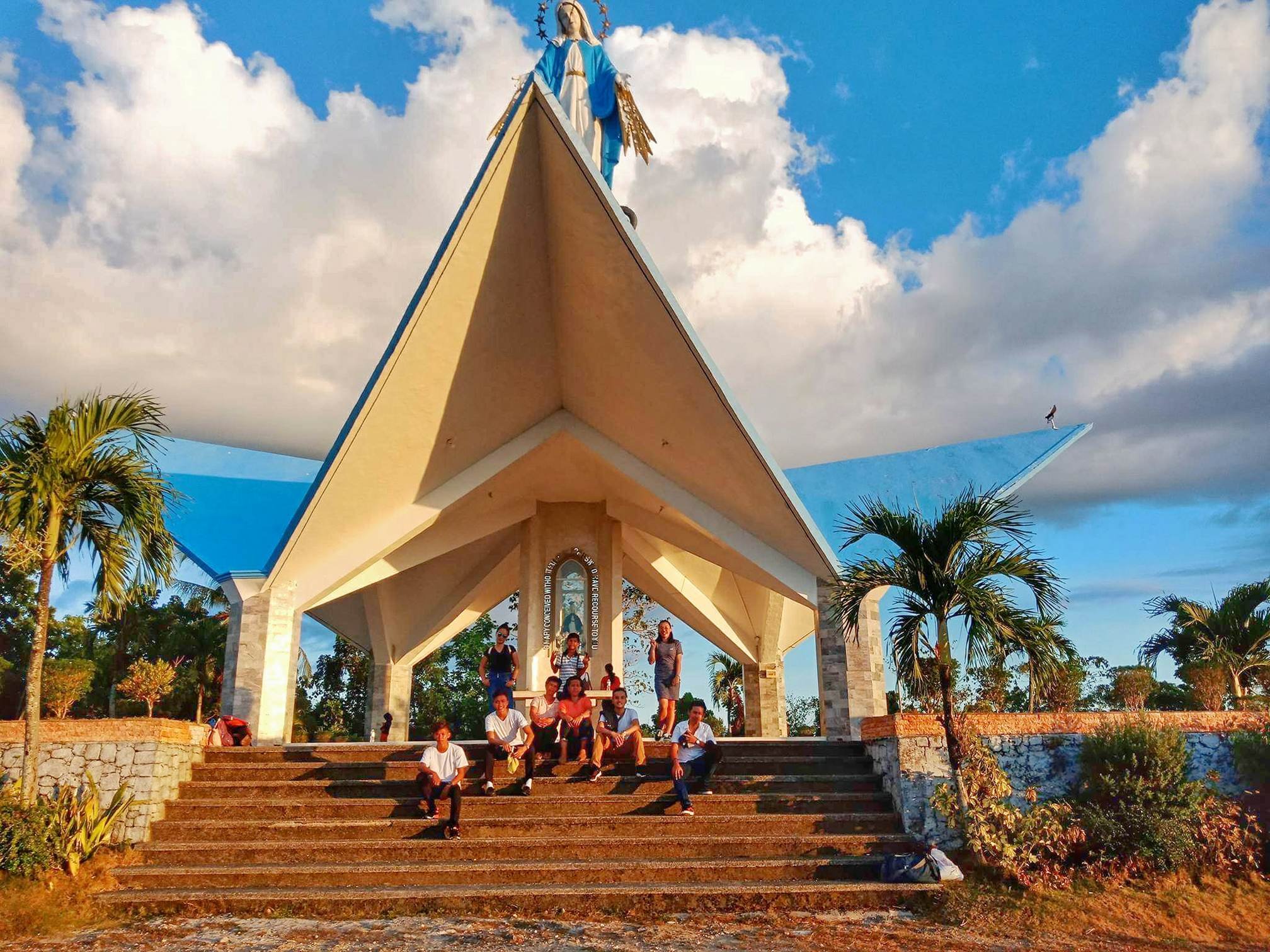 All I can say that It's really a nice place to pray and to meditate. Although you need to climb a few number of steps, but the view when you're already on the top is all worth it.
A peaceful place is a godly place.
hope you like and enjoy my post and hope you'll visit also. thank you and god bless to all