I'm sitting up, and I can't really sleep.
In 22 hours it will be the seventh of September. In 22 hours, it will be a year since we lost @lauralemons.
---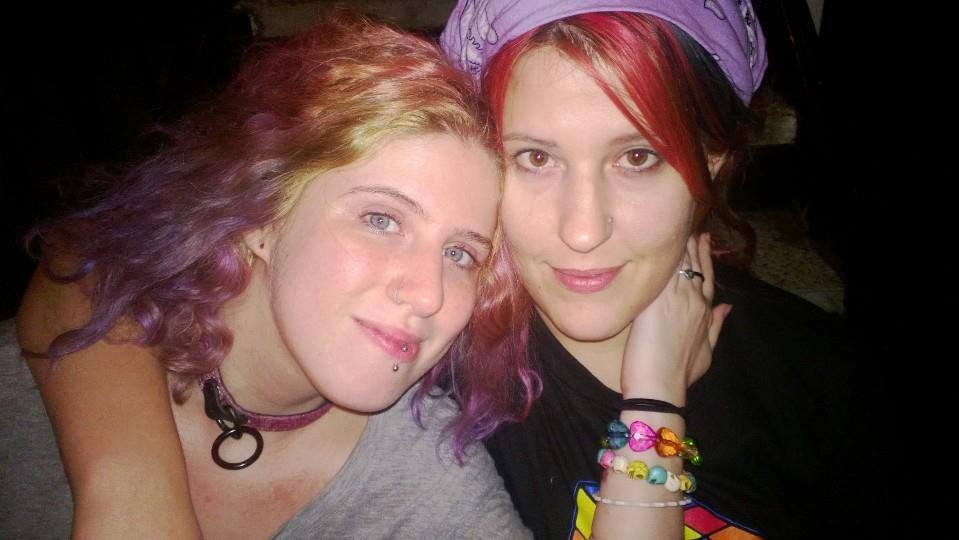 Befie and Laura.
---
It will be a whole 365 days since my tragically beautiful friend was snuffed out and the world lost a bright spot that I could never describe.
My melancholy, morbid, broken, amazing friend. There aren't a lot of days that go by when I don't think of her, at least once. Even though her bracelet that I wear every day, and panic when I feel it attempt to slide off my arm, is less of a constant reminder of her, but more a part of myself now... it is still Laura. It's my little piece that I carry with me.
I knew when she died that I couldn't take her with me anymore. I couldn't message her and tell her how life has turned around. There is no grave for me to visit and mourn at. There is no park bench with a plaque that says "in memory". It's just me, this bracelet, a dread of her hair, and a mild case of survivor's guilt.
And a pain that I bury deep, deep inside.
When she got me onto steemit, I found that I spent most of my time here. I was in chatrooms on discord. I was making friends. I was talking to who would soon end up being my partner. I was busy networking and trying to make it here.
I can't tell you how many messages towards the end of her life were me saying "I'm sorry! I just saw this! What's up?". Those messages, now, eat me up inside. Once I realized, I was there for her more often. I messaged more often. I talked to her, I checked in.
But there is still that floating sad face that she sent me at 3am. The one that I never saw. The one I didn't see in time. And that one haunts me the most.
If I called, I could have talked her down again, probably. I could have rented her for a little longer. Prolonged the inevitable that I had been doing since Befie died and she wanted so badly to join her.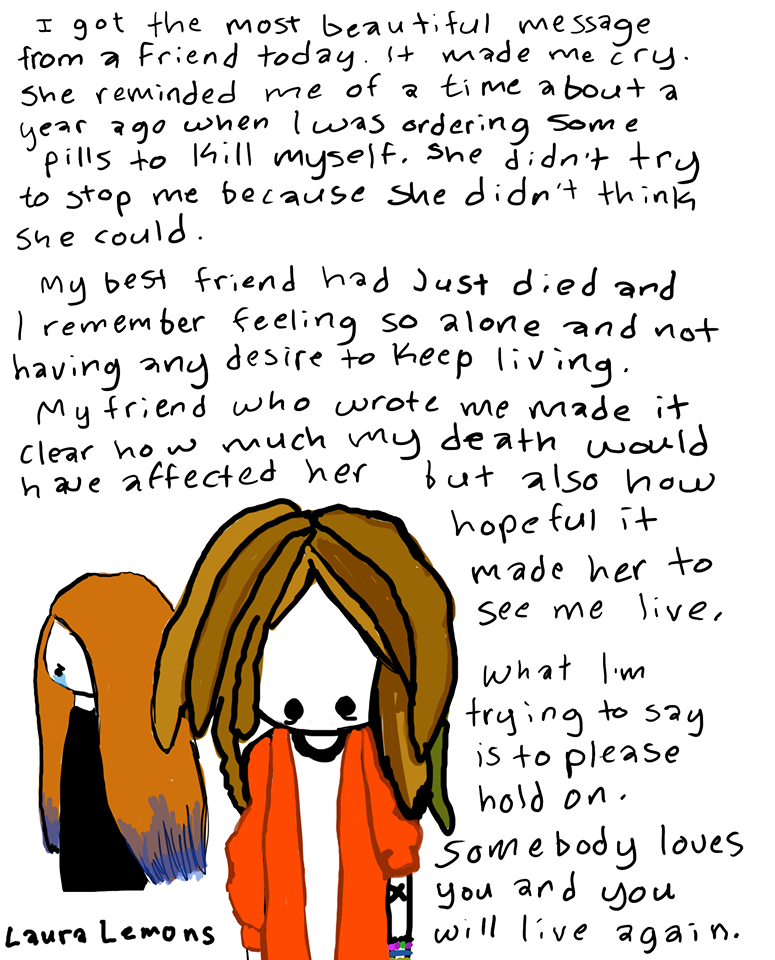 But then I think of Befie. How I was supposed to be at her house that weekend. We had been friends since we were 11 years old. If I had been there like I was supposed to... she wouldn't have drowned in that bathtub. She, too, flirted with death. I, like with Laura, begged her back from the ledge.
And they... are both still dead. And I'm here, pretty confident that I could have at least stalled them for a little bit longer. If I had been a bit more diligent. If I had been... a better, more attentive friend.
In the end... have I caused two deaths by my absence?
Or was I just ill-fated to be so closely tied to them both?
I would spend this post talking about how amazing Laura was. How amazing Befie was. But anyone that knows either of them at all, or even just Laura, already knows this. Laura was always big on processing emotions. She walked me through so many, as I did with her. And I know she would want me to spend the anniversary of her death looking back on our friendship and the things that have transpired since.
And I know she wouldn't want me to hurt the way that I do. Think the way that I do. Because she always told me... that someday she was going to get suicide right and I needed to prepare myself to go on without her.
I have. And I will continue to go on without her. Never without her memory, though.
Never without the little piece of her that is nestled deep in my heart and aches sometimes at night.
The part of me that wishes we had of had that movie night we were planning for October. Where I would travel all the way up there to sit on her bed, wear silly pjs, and watch Forensic Files with Mouse. She was going to make me her veggie scrap soup in the crockpot and we were gonna drink cheap beer and have snacks.
I miss my weird friend. Even though I know she is never gone as long as she lives on in me, and the amazing things she brought into my life before she left.
Tomorrow, I will light a candle, and I will read some chapters in the Charles Bronson books she bought for me. I'll tie the fourth knot in the ever stretching elastic band on her bracelet so it's a little tighter.
And I will carry on like she told me to.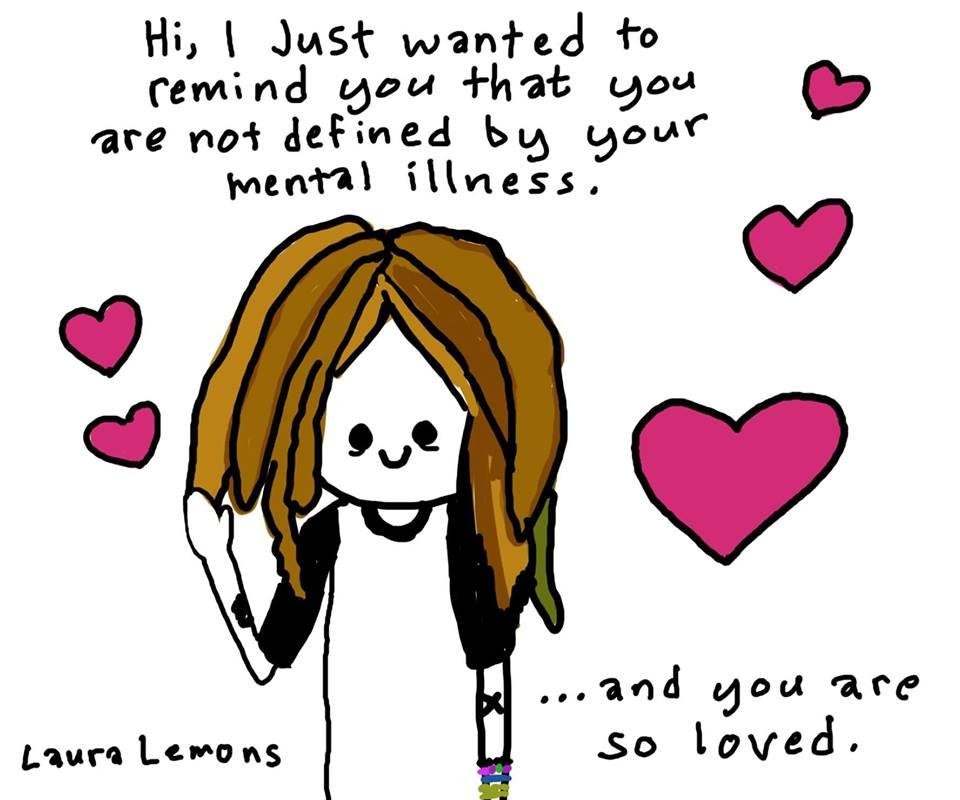 I love you, Laura. And I'm still kinda pissed that you didn't haunt me. <3
---