Cats, man.
Everyone knows that cats own everything. They own the house. They own whatever room they currently inhabit. They own you.
One thing that my dad's cat is very sure that she owns is whatever I have knit. Which, I suppose, should be a compliment. That means it's soft and comfy.
Or the warmth of it reminds her of the fires of hell in which she was forged.
Whichever.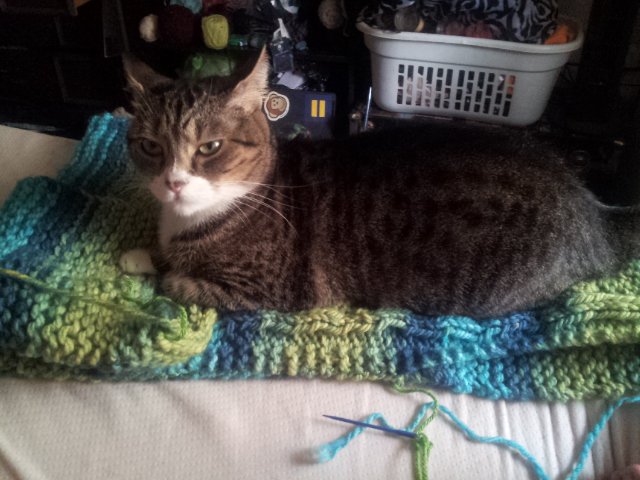 Anytime I've ever sat down my knitting, or in this picture, where I am trying to seam some of my knitting together... she will lay on it. And attack my hands while I am trying to work.
Her face says it all.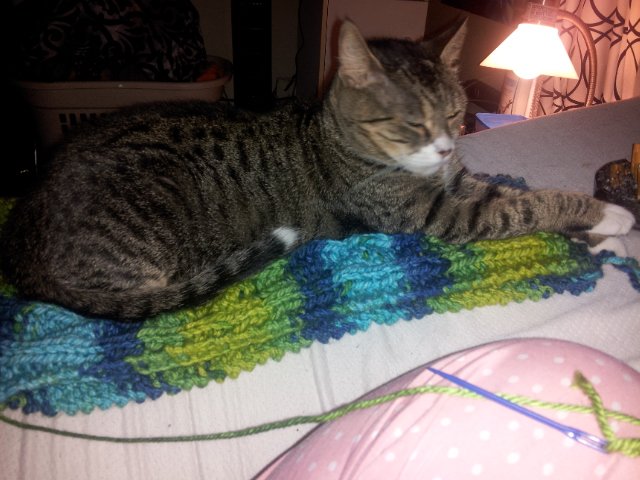 This was taken TWELVE HOURS LATER while I was still attempting to seam parts of this blanket.
If I threw her out of the room she would howl at the door until I let her back in so she could plant her ass back on my creation.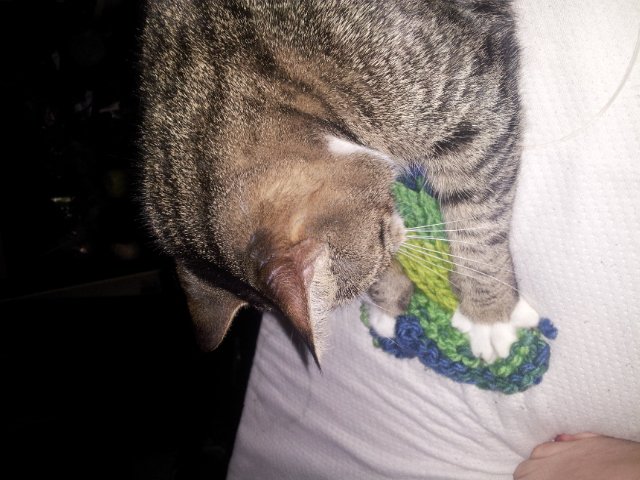 Testing for squishability and coziness.
Quality Control cat is on the job.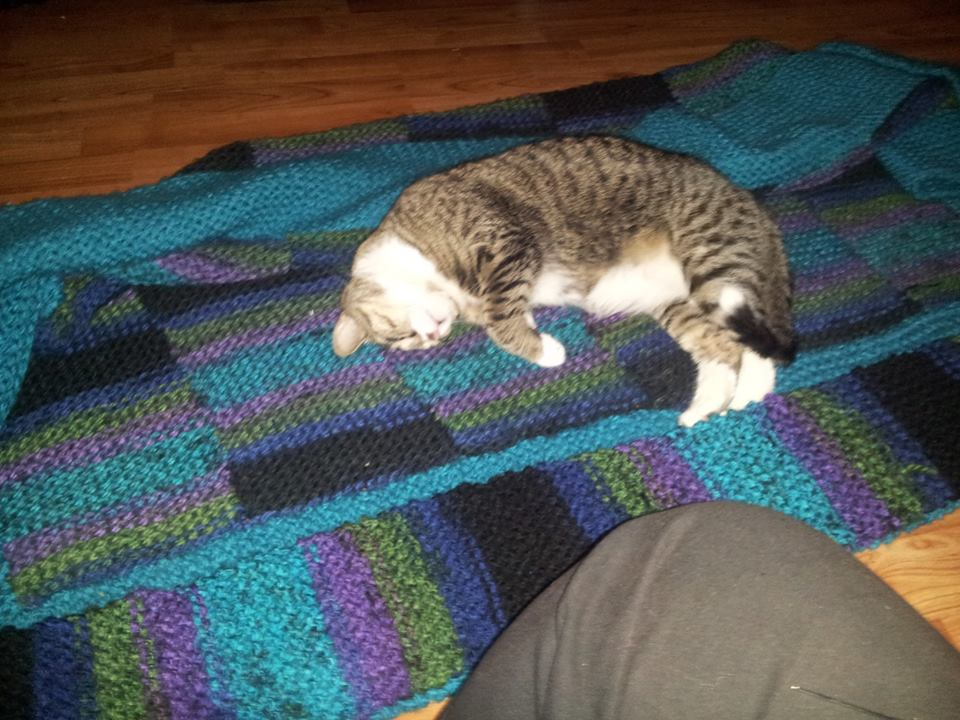 This one, once again, while I was seaming my work together.
This is a queen sized blanket made of out of loops and threads Charisma yarn. It took me about... 6 months to make all together.
Since it is queen sized the only place I could lay it down to seam the scarves together was on the floor, where I would scoot along on my butt while working my way across.
So many times I had to pick her up and move her. That is how blood went into this blanket.
Fuckin' cat.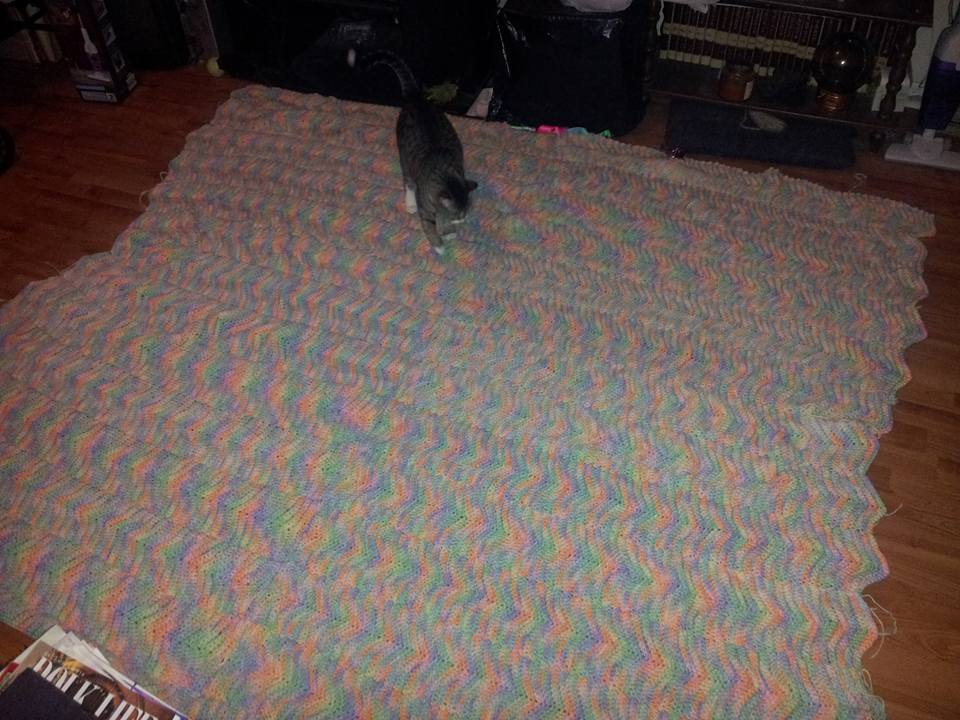 And my largest piece, although I did not create it, only seamed them together.
These were a bunch of panels that I found in a thrift store. The owner had no idea where they came from or what to do with them.
Well, I couldn't let someone's work go in the bin so I took them (and about 200 other panels) home and sewed them together into a very wonky, very quirky blanket.
Which the cat promptly claimed.
And at some point... she even pissed on it.
Cats and knitting do not go together.
---