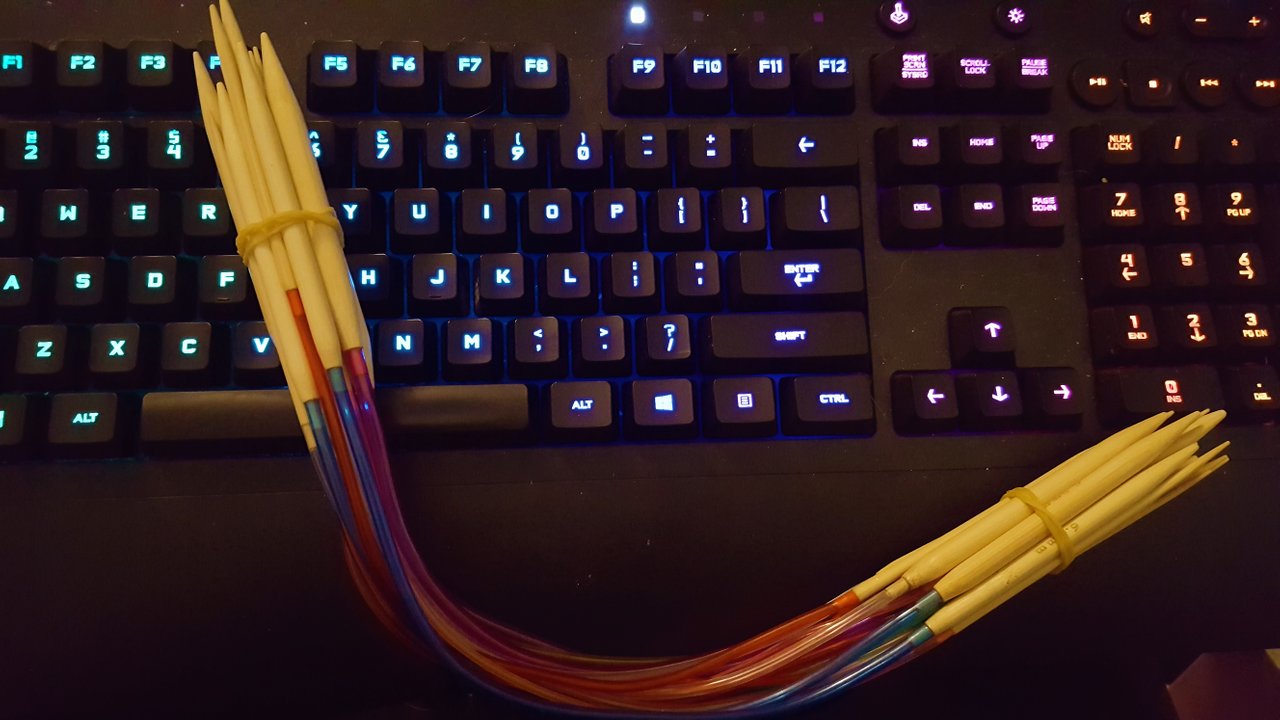 ---
Here's the mail, it never fails!
It makes me want to wag my tail!
When it comes I want to wail...
Mail!!!
---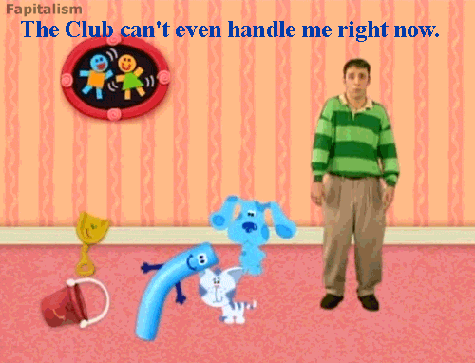 Yes, I just sang a song from Blues Clues. No, I will not apologize for it.
---
Also, I have completely distracted myself from the original reason for the post. Did you know that Steve Burns (Steve from Blue Clues) started a band?
He left the children's television show when he started getting a bit old, thought he couldn't make a future of being a kid's show host, and also... he was losing his hair.
And then there was Joe that took over.
---
Fuck you, Joe. You aren't Blue's real dad.
---
ANYWAY.
Where was I?
Oh, yeah. Mail!
So when I left for Australia, I laid out everything out that I was going to bring with me as fast as I could. I picked out all the things that seemed to have survived the mold. (My yarn stash... did not.)
Also, while I have you here, hot tip:
Never- ever- ever- NEVER... put your furniture flush against your walls.
If you have a leak in your walls, you will not know until it spreads past said furniture. And by then, it is too late.
Dammit. I got sidetracked again. I might... have had a little too much coffee this morning.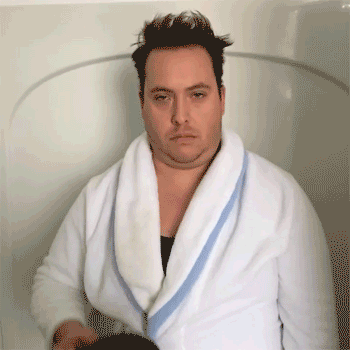 As I was saying before my brain so rudely interrupted me:
I remembered to pack my bed canopy. Hair dye. Two (WHY TWO???!!) toothbrushes. Pom pom cat ears (I don't know, man). A full-size drone. A desktop PC. Lasers. A microscope. But what never made it into my bags?
You guessed it.
Not a single piece of my crafting supplies.
Wait, I take that back.
---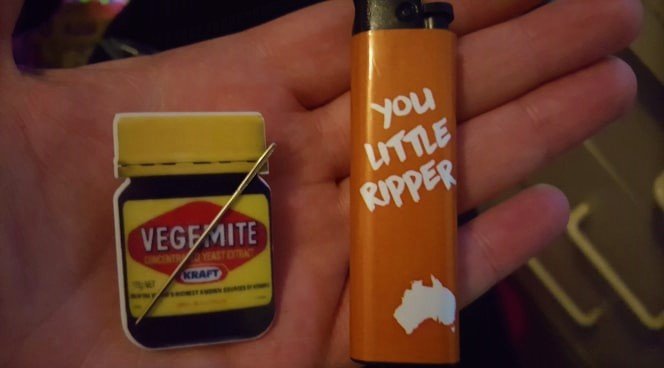 Behold. My Vegemite needle minder and sole needle I remembered to toss in.
---
Embroidery thread? NAH.
Yarn? NOPE.
A single piece of fabric? No fucking way.
My sweater with a swearing kangaroo untangling Christmas lights that has ACTUAL FUNCTIONAL LIGHTS IN IT THAT I BOUGHT SPECIFICALLY FOR WINTER IN AUSTRALIA? Forgot that, too.
So now I am rebuilding my craft stash from nothing. Which is exciting, really. And I will purchase things that I will actually use since everything here is so bloody expensive. No longer will I hoard floss and yarn thinking "maybe someday I will make something with this". I actually will have to plan projects.
God help me.
So my first purchase was knitting needles off ebay. Did you know ebay is still a thing? It is still a thing. And is way more affordable than Amazon is over here. Also, cheaper than the craft stores that want $25 for one set of needles. $10 AUD, free shipping, and a buy now button has gotten me EIGHTEEN PAIRS.
And in sizes I will actually use in circulars. First up? @sammosk's blanket I never finished. Maybe I will even finish it before winter ends over here.
---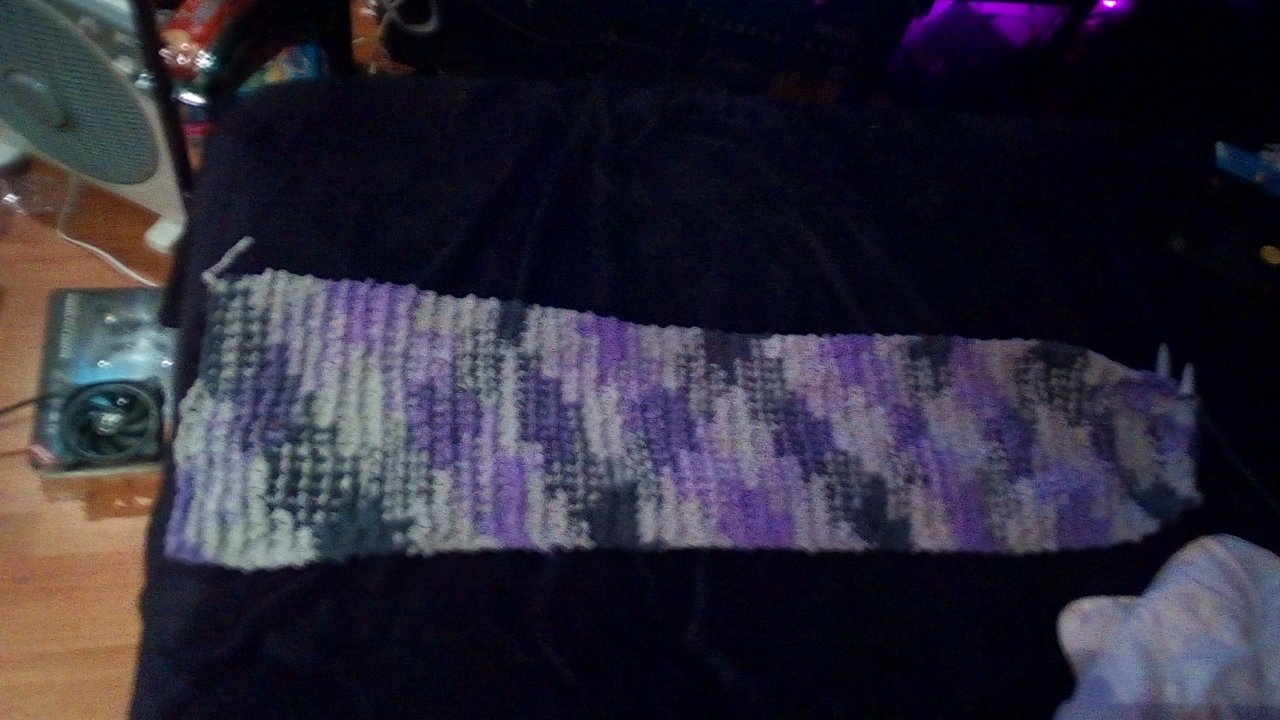 ---
Welp. This is a shitshow of a post.
Cold medicine + five cups of coffee = whatever the hell this turned into.
But if you made it this far I shall now reward you:
---
Enjoy a song by Steve Burns! Not as catchy as the songs from Blue's Clues, but I still like it.
---
Gif credit to giphy, Music video credit to Steve Burns or Youtude. However you want to slice it.
---