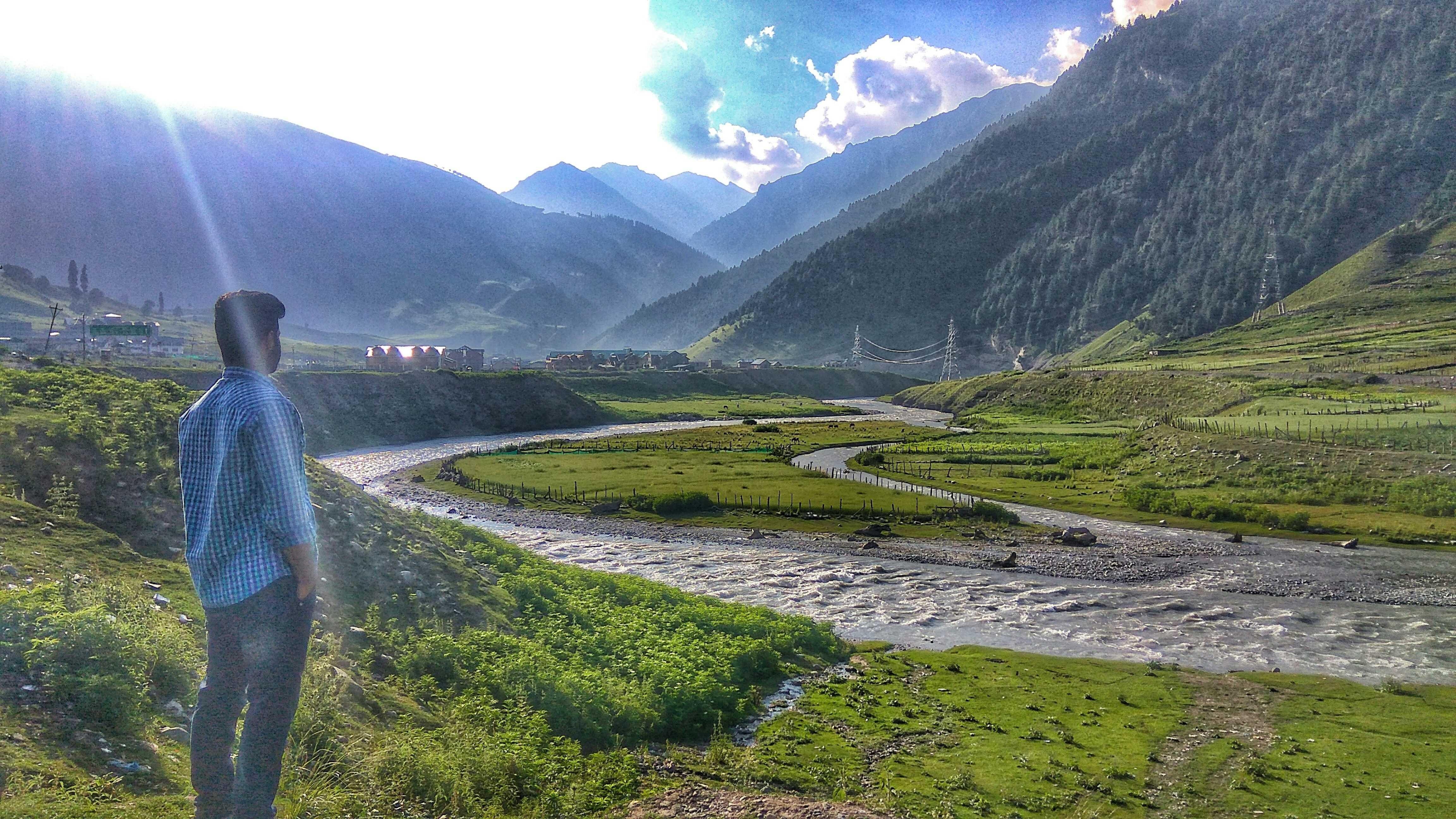 Greetings Steemians ,this is about my visit to SONAMARG ,KASHMIR (so called Heaven on Earth) .This place is the way Yatris have to pass while moving to Amarnath and believe me ,this is the place you would want to visit.
Place surrounded by pine trees ,the fresh breeze refreshing your dead soul ,running fresh streams of river formed of melted snow.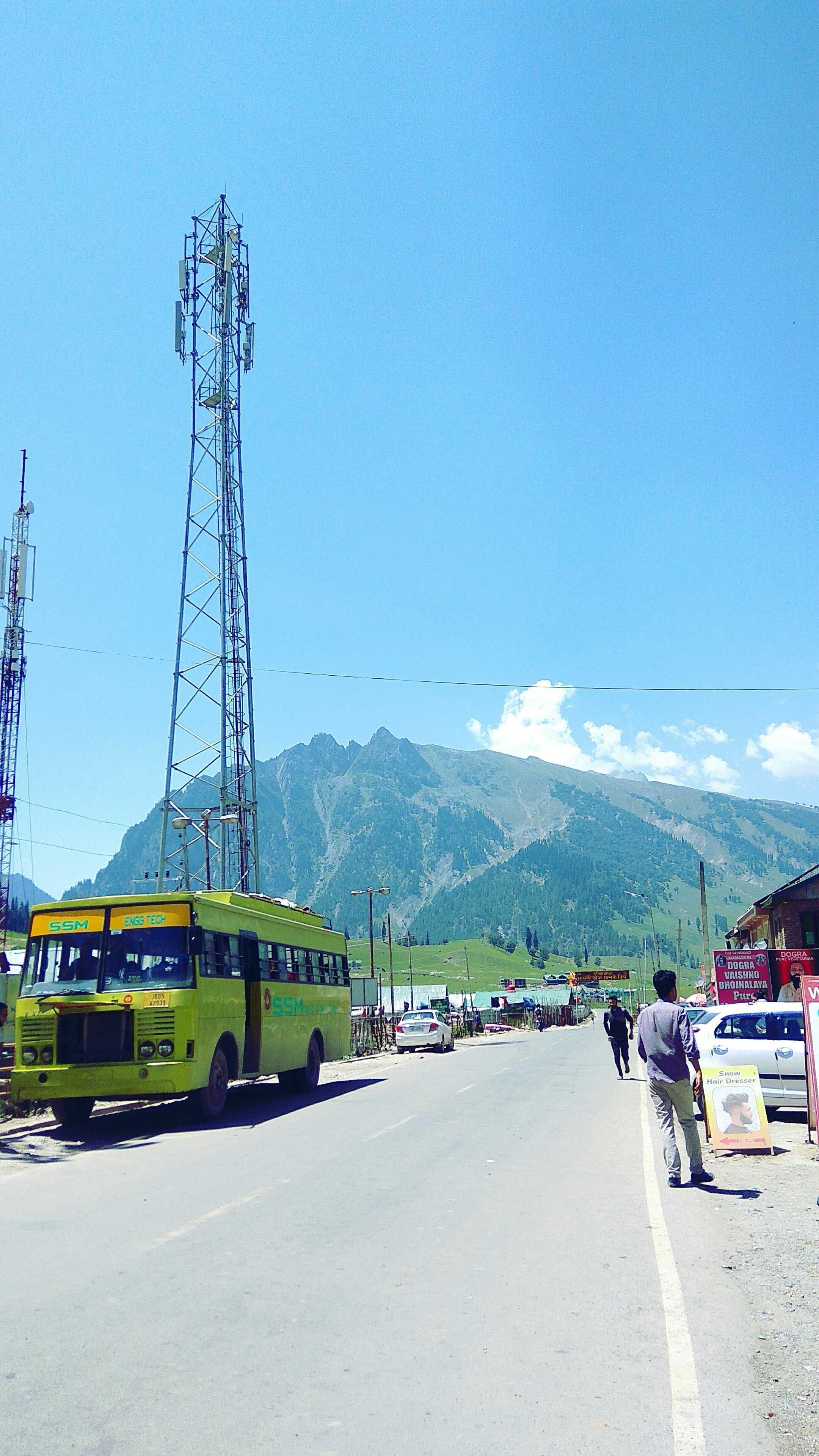 This was the college trip organized by dean of students from SSM COLLEGE OF ENGINEERING AND TECHNOLOGY & this pic was taken when we reached the midway and had some Chai (tea).Then we left to Sonamarg and reached within half an hour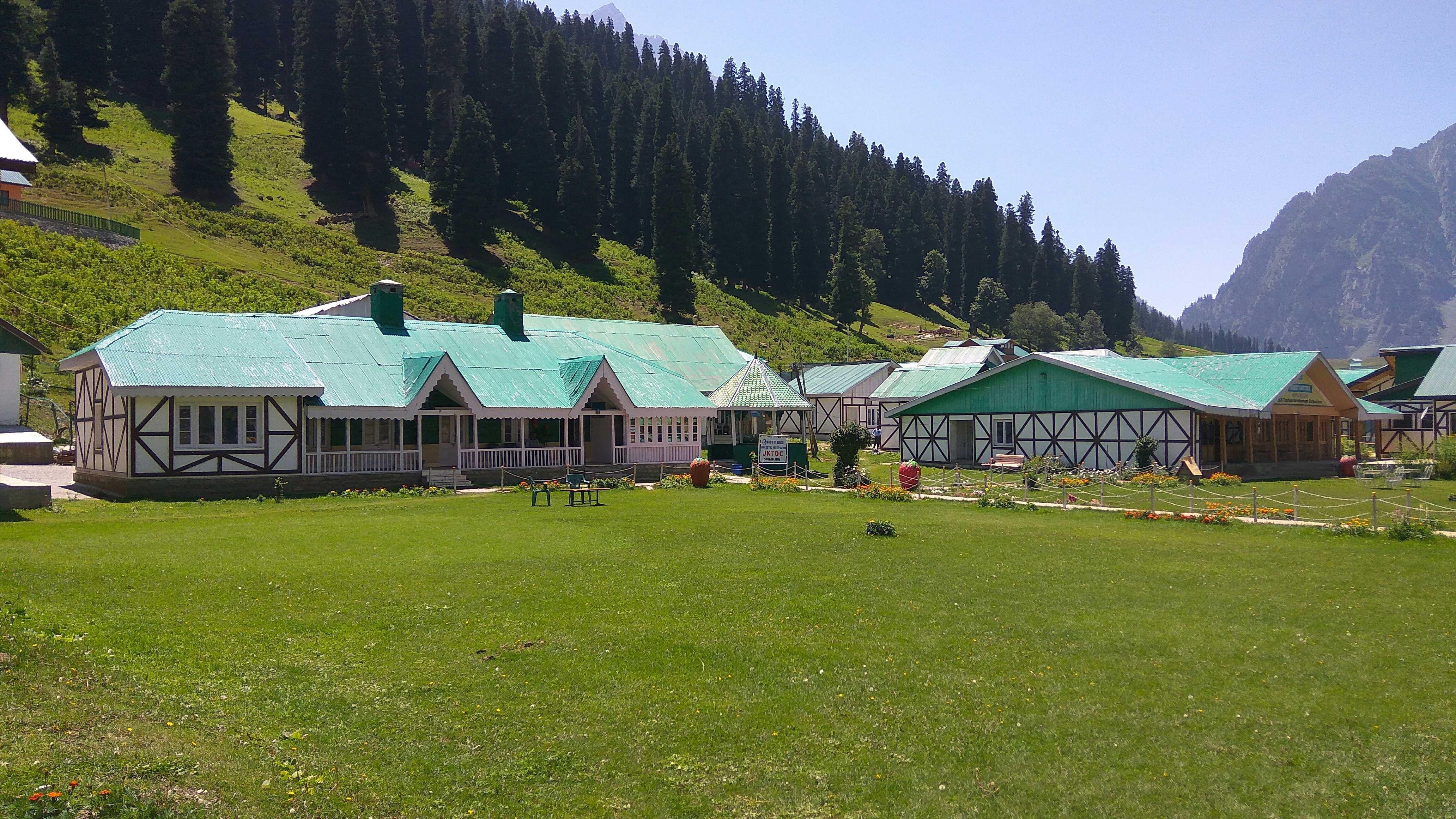 This was the place were we made it.
Tonight and we are staying here for more 3 days and so happy foraking this decision ,thank you Lord.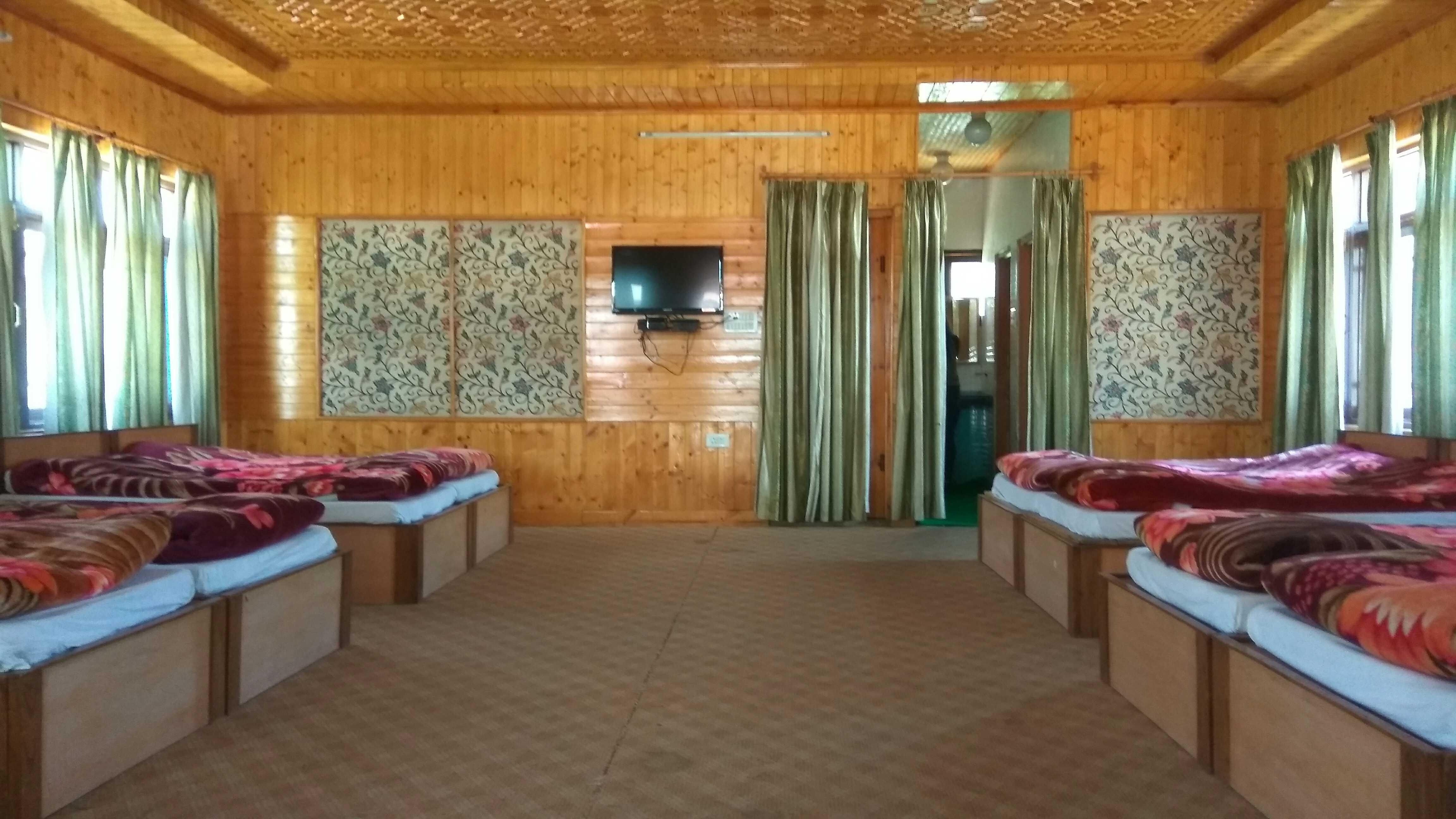 First thing that appears to my brain after entering the room was ,Oh this looks like BIG BOSS HOUSE which is concidered as the luxury houses of some reality show....This is wonderful...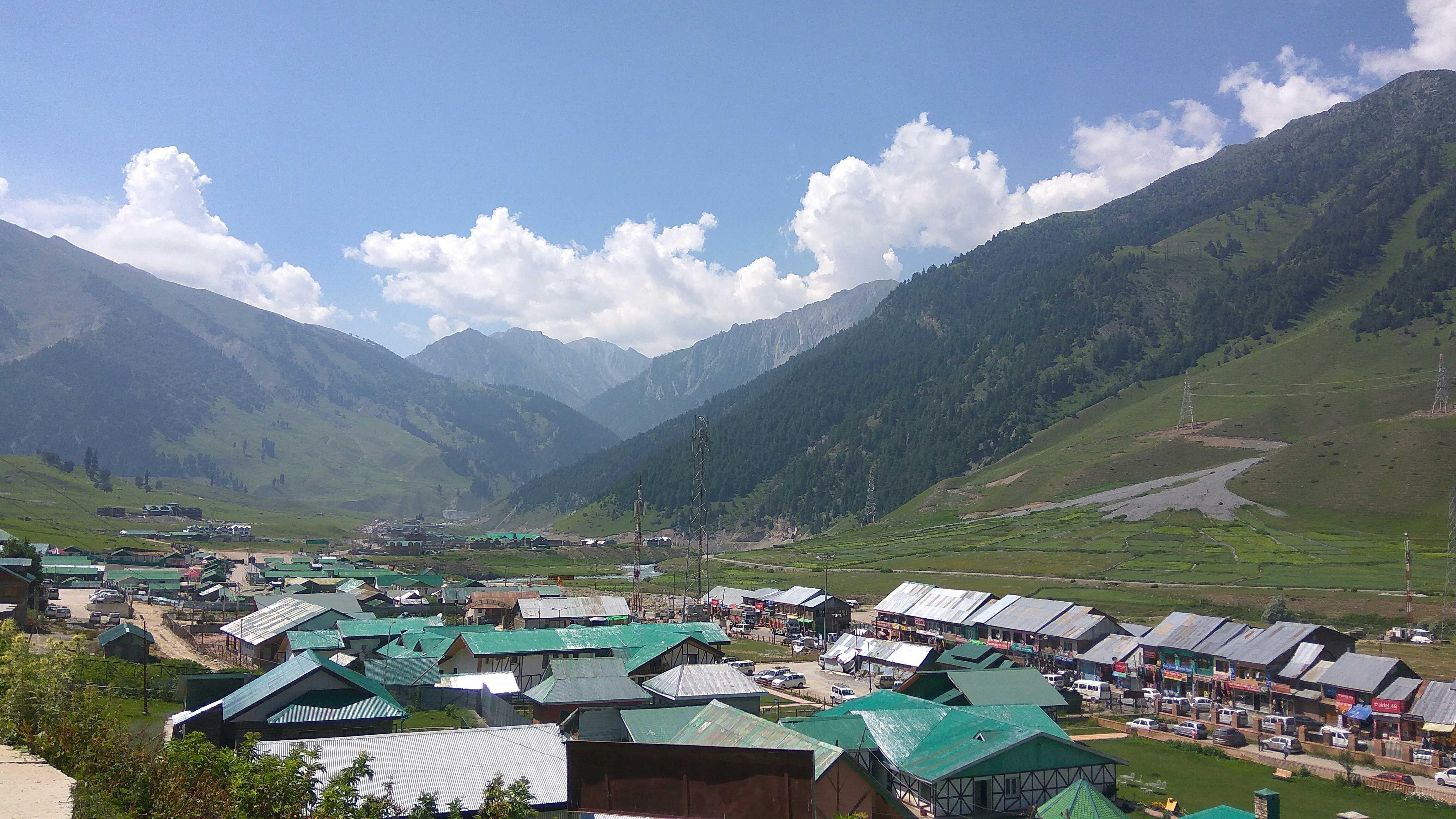 The landscape view from our Hut and yes now in the evening it is looking more beautiful.This day has now got overloaded with best memories that i could ever create for myself.
For the day we took like millions of clicks and had some ice-cres and chiclen boryani yummmmmmmm
And some Ramdom shots are