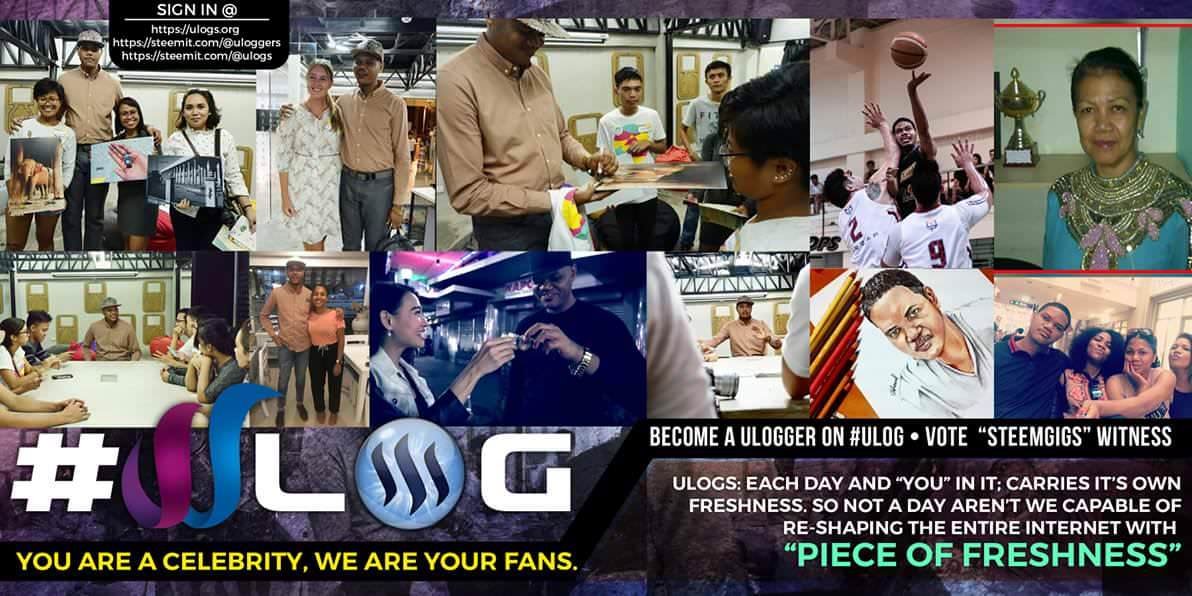 So how about taking @uloggers into the real world? Oh, it was bound to happen but with a twist. Beautiful disruption. 
We truly will create many legends, icons, "true celebrities" etc in the real world and it will constitute a marvel.
In the world as a whole, there are still only a few of these ones, one of the reasons that it is always easy to spot an icon, a great man or woman etc. Well, these ones are still very scarce and yes "true celebrities" are scarce too.
You can't be "true celebrity" and lose "human" because the only major requirement to being "true celebrity" is human.
Our mission? True celebrity-hood for everyone, once and for all
We will have tons of real world events not only for the beauty we can constitute in terms of positive world adjustment but also to grow steem organically.
@uloggers is tied to one curriculum and has always been. From ULOGS we get @uloggers.
UN(dis)TALENTED never went to sleep. @teardrops didn't either. En-route "true celebrity-hood", there is going to be loads of UN(dis)TALENTED-NESS involved and ofcourse many @teardrops. 
Thus, the @teardrops token although still very much imaginary is part of the entire endeavor and our daily ULOGGING etc (right now) will see many @teardrops SMTs in the near future. Who knows!
A ULOGGER is a "true celebrity". 
Well, "true celebrity-hood" doesn't just happen! There is an entire "mining" process involved, one modeled to mine the virtues of human and it is called "ULOGGING". 
Yes, the art of ULOGGING is an art. It is an entire mining process which over time becomes a culture and over time becomes us or what we are about. Carry this art incessantly (ULOGGING) and we will gradually attain "true celebrity-hood" and eventually become "true celebrity".
It is that difficult (SIMPLE)!; as difficult as 1, 2, 3 and we will play it out. Well, that has begun! 
Each featured ULOGGER became verified and certified, undergoing an entire curriculum and these ones will play key roles in our journey ahead starting with key roles on https://ulogs.org
If you visit https://ulogs.org and sign in, you will notice them seated on our very homepage.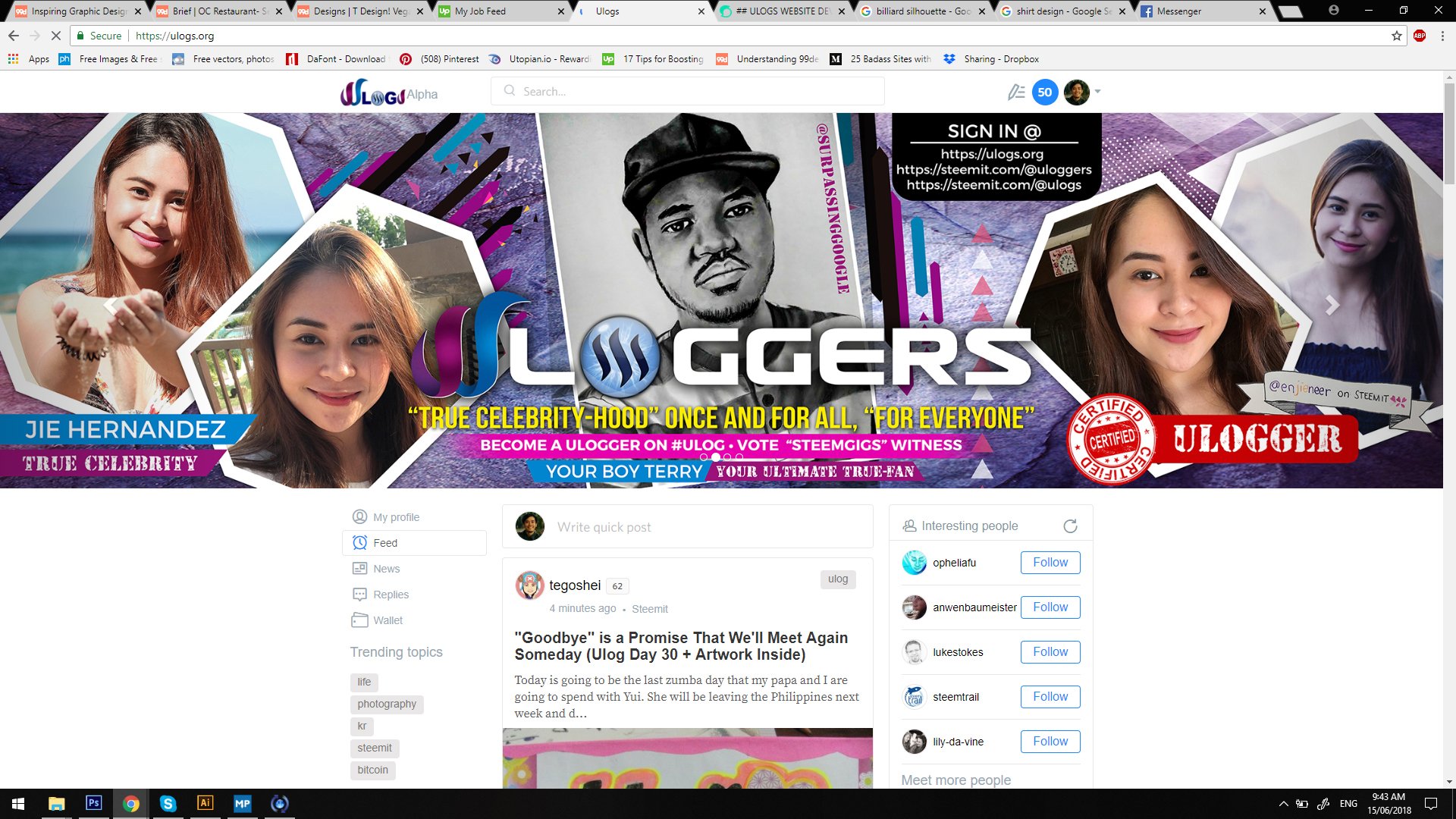 They don't need to be with whales, plankton, minnows, dolphins etc to be on there, they simply have needed to be ULOGGERS. 
Over time, this steem-based website will be shaped around celebrating ULOGGERS daily. Over time, many ULOGGERS will become verified and certified ULOGGERS, even without having been featured on @uloggers. 
You will gradually notice this from the ULOGGERS (steemians) that the @uloggers account follows. 
"The followed" by the @uloggers steemit account, will play a big role in the model and algorithm of https://ulogs.org especially in relation to how content is served across the website and in relation to aspects of the site involving publicity e.g "recommended users", "recommended posts" etc
We will try to promote ULOGS across the board and especially the ULOGS created by certified and verified ULOGGERS.
We want to amplify other perks  (on https://ulogs.org)beyond financial rewards! Thus, if you visit the homepage of https://ulogs.org, it boldly say; "earn steem and a variety of rewards".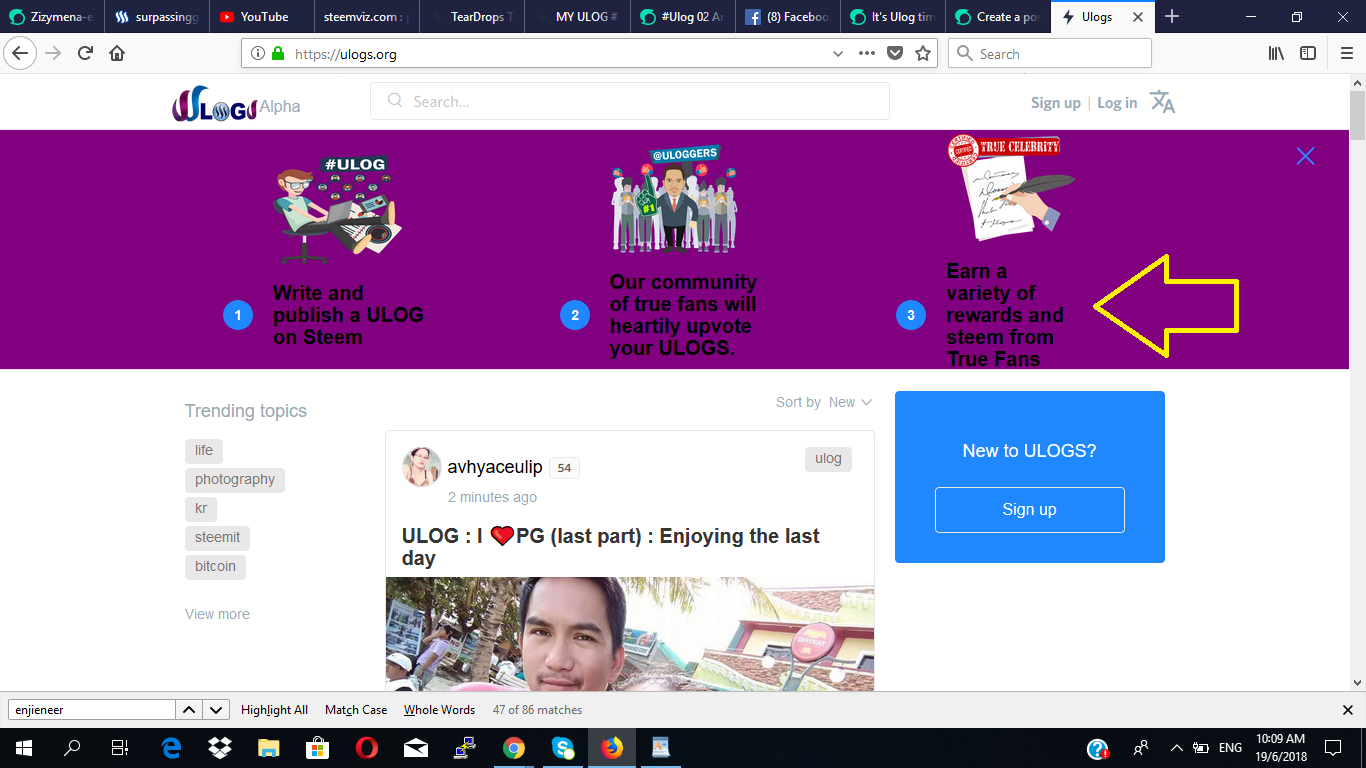 Yes, celebrating YOU daily in the presence of a community of "true fans" is a kind of reward.
There will be loads of other forms of rewards down the road for certified ULOGGERS. We may look to promote their projects as well and provide them tools to aid them bring their projects before influencers. 
We will also seek to bring BREAKTHROUGH connections towards certified and verified ULOGGERS. 
Ulogging brings another dimension called "real reputation" out of ULOGGERS and "real reputation" is an essential virtue that we would look at, before referring ULOGGERS as viable candidates for GIANT opportunities. 
We seek to vouch for verified and certified ULOGGERS.
Note that in general, the art of ULOGGING brings "breakthrough connections" your way as well as keep you ever-present in minds of potential helpers.
There are loads of perks attached to ULOGGING and becoming certified and verified ULOGGERS and there is no need be left out because even way before the concept of ULOGGING was born, you have been ULOGGING.
ULOGGERS will eventually see more use for steem as they begin to shine. That is why you will notice that https://ulogs.org has maintained all functions of steem. Using the site will gradually and organically promote the keyword "ULOG" but moreso will promote you as others start to catch interest in what a ULOG might be as they have grown familiar with words like vlog and blog. Then, this additional interest will lead them organically to the very person of you as evident in your daily ULOGS. This is because, here on steemit, there will be an indication every time you comment or post from https://ulogs.org,showing that your post or comment was done from https://ulogs.org
Notice that the website, covers all facets of steem as it is a fork of busy.org and you will be able to engage, comments, upvote, resteem, use your wallets, donate to ULOGGERS etc right from https://ulogs.org
In due time, we will personalize these tools per certified and verified ULOGGERS.
By means of further development of the website, will have moderation too. However, we are daring to try out a new style of moderation, that simply implements an X BUTTON, useable only by moderators.
When SteemGigs is fully ready, a "true celebrity" (ULOGGER) can easily become "SteemGigger" (Dream-builder) by virtue of the "substance of the human", moreso than talent/gifts.
Thinking of the concepts intensely/intently and especially with the birth of https://ulogs.org, we are considering ways of infusing these many other paradigms perfectly into this one website. 
Thus, we may wake up UN(DIS)TALENTED once again right there on https://ulogs.org to add other paradigms to our model of "mining the human". Hence, we will look to display and re-admonish the continuous use of #untalented in the coming weeks
We may also add and display #teardrops as it is another essential aspect to "mining the human" as "on the route to breakthrough, greatness, icon-hood, legendary, true celebrity-hood etc, there is bound to be many @teardrops, happy or sad.
Once eventually at "breathrough-hood",we will likely have a @teardrops SMT steem-based website dedicated to celebrating breakthrough and ofcourse, ULOGGERS will be there to shine on and be celebrated, ever-constantly.
Note: The teardrops SMT is likely to be used all across the board e.g https://surpassinggoogle.com, https://steemgigs.org, https://ulogs.org etc
In the nearest future we are working on real-life large events to take https://ulogs.org to the real world, shining on there too. 
We will look to carry out real life reality shows etc, shining as well as helping steem attain mainstreamity. We will also bring UNTALENTED into the real world in the form of a reality TV show.
We also looking at some gamification effect with https://ulogs.org, that brings about fun and beautiful disruption amidst games like cryptokitties, pokemongo etc
We will have utmost fun all along, while truly growing, together!
To get valuable insight into where we are headed, kindly read these 4 posts:
ULOGGERS are likely to have personalized tools on the website in the near future, to enhancing their overall steem journey and help them sustain and grow their "true fans". They will sign autographs for the "true fans" both digitally and in the real world, during specialized events.
They're also likely to have merchandise etc, to creating more use for steem, beyond just "earning steem through blogging or ulogging".
We are currently trying to begin bring this to life, starting simply with a high resolution print for their upcoming t-shirts.
Here is a list of certified and verified ULOGGERS who have featured on @uloggers so far and their shirt design in low resolution:

@kneelyrac

@sn0white

@jejes

@enjieneer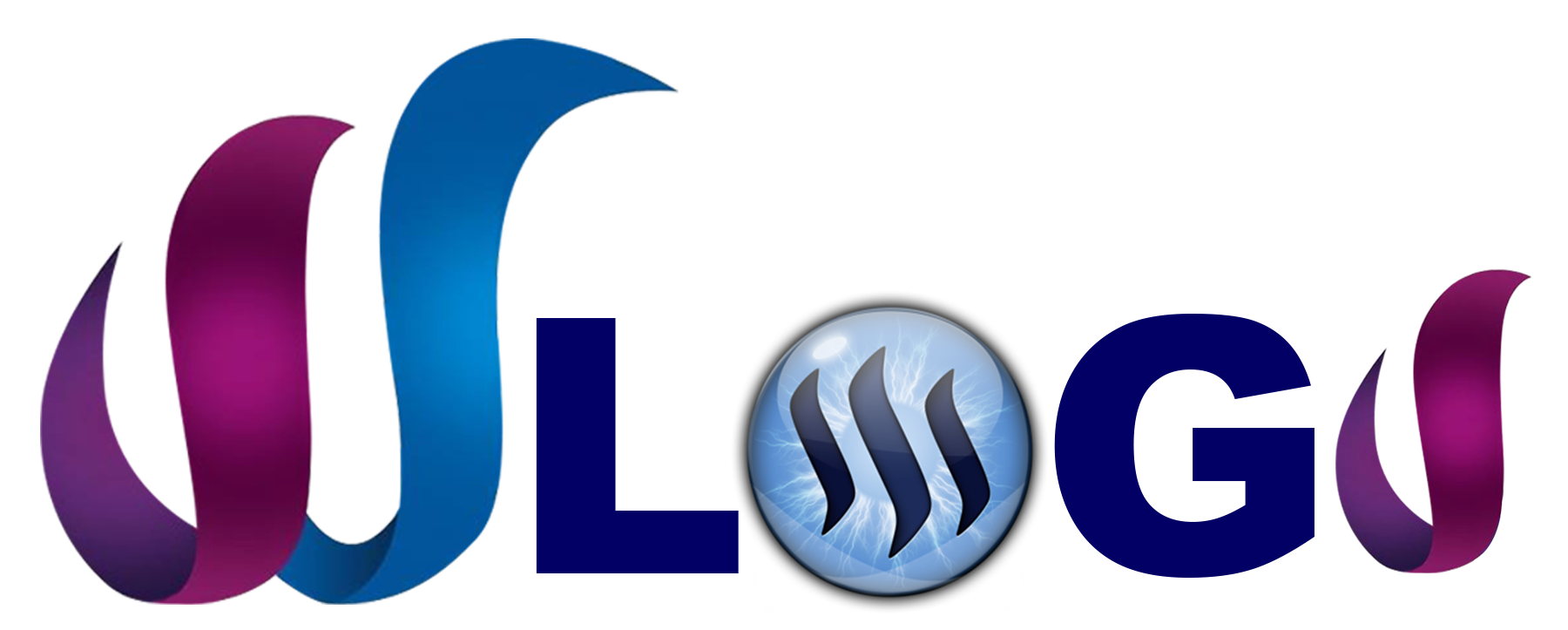 True Celebrity-Hood for "everyone", once and for all.
Note: https://uloggers.com is likely to redirect to https://ulogs.org
How To Become A Ulogger?
Please digest this post and this post and like me, join in and become a Ulogger today. Become "true celebrities" and "true fans" of #ulog.  You can start simply by getting your personalized ULOGGER header/footer from @phantum04 here!!! 
e.g   

You can also use these profile cover ULOGGER banners freely:  
 

 There are also free dividers that you can use with your steemit posts:  

Please subscribe to this YouTube channel below as  it will start to be loaded with simple short videos dispense rarest  assimilateable INTEL in relation to success on steemit and in life.  
https://www.youtube.com/c/TerryAjayi
 
If you want to support an extra witness and you support mine "steemgigs", it will be really helpful. 
To vote my witness, simply visit https://steemit.com/~witnesses and type in "steemgigs" into the first search box for witnesses or simply click Here to do it on one click! 
If you want me to make witness voting decisions on your behalf, simply visit https://steemit.com/~witnesses and type in "surpassinggoogle" in the second box for proxy.   

Join the community on discord here: https://discord.gg/gvGc6fj