Hello everyone,how are u all? Today i am going to share few things and pics of the restaurant that i went along with my friends yesterday.
Name of the restaurant -
3B's
Place -
jubilee hills,Hyderabad,India
The restaurant named 3B's which means BUDDIES-BAR-BARBECUE
and here is the logo of it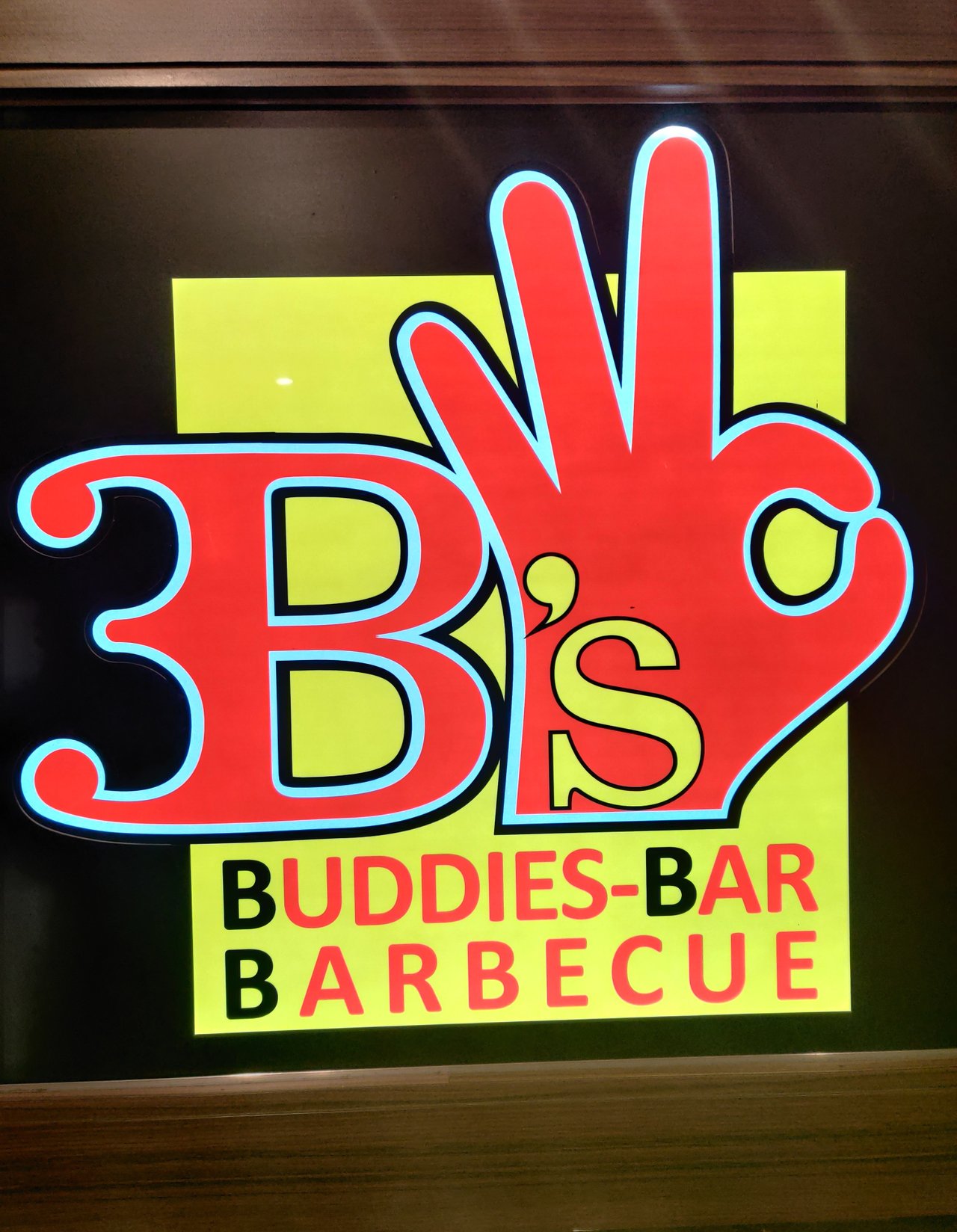 And here is the pic before entrance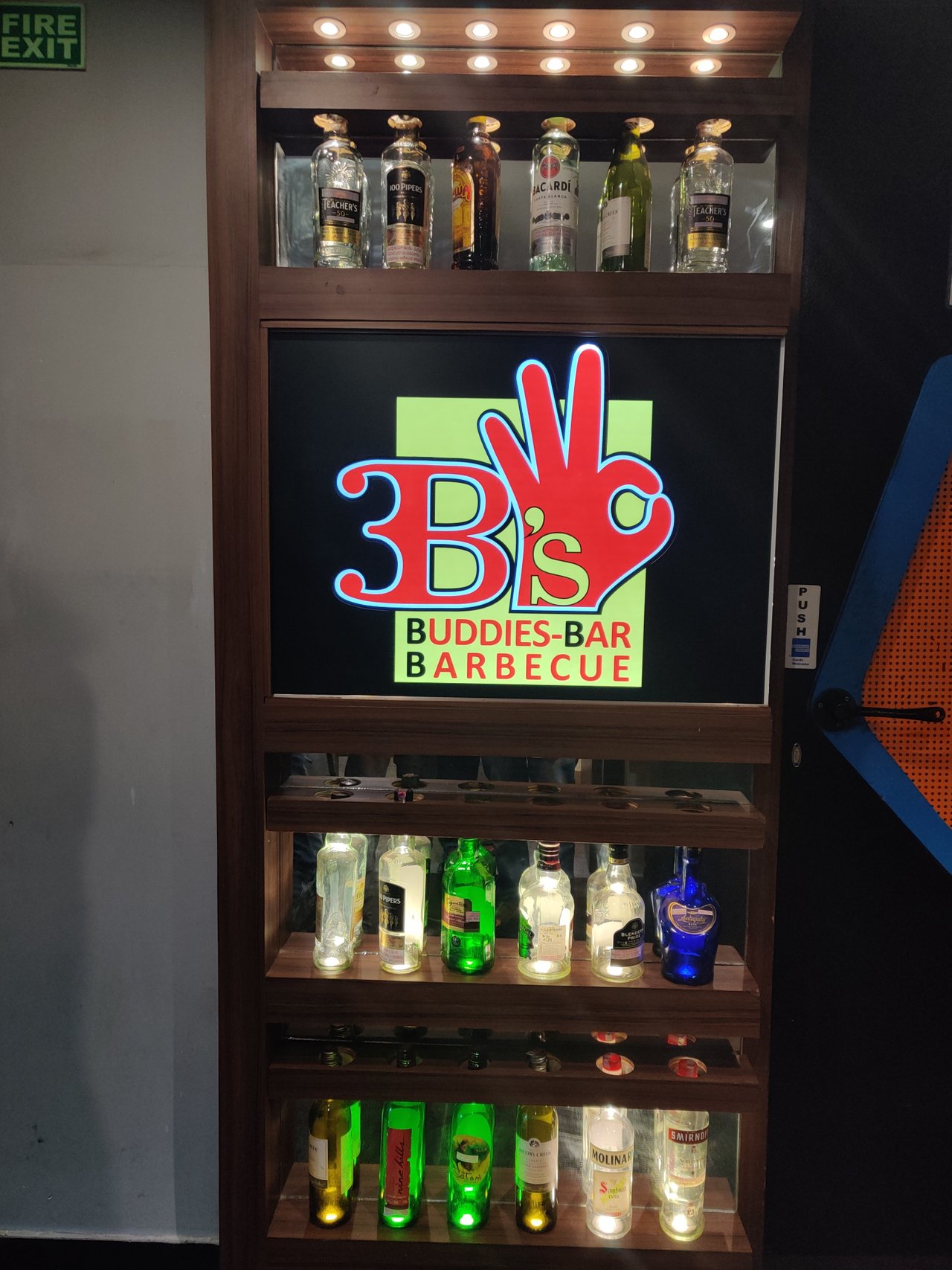 And we total of 9 went for buffet and we already booked for it the before yesterday.
In this restaurant they give us a menu which contains few items.
Here are some of the items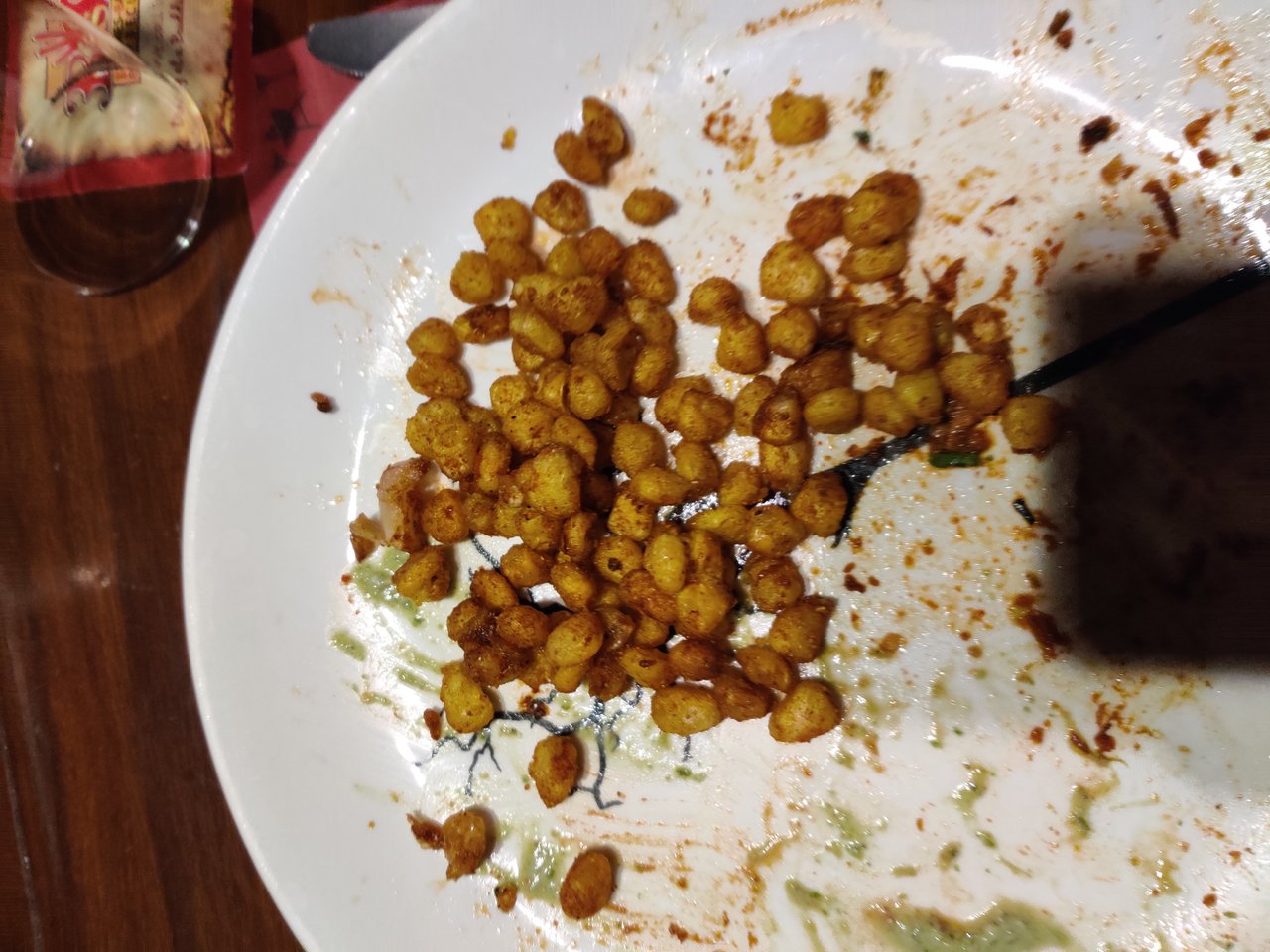 The above one is a veg item and it's name is crispy corn which is spicy and salty.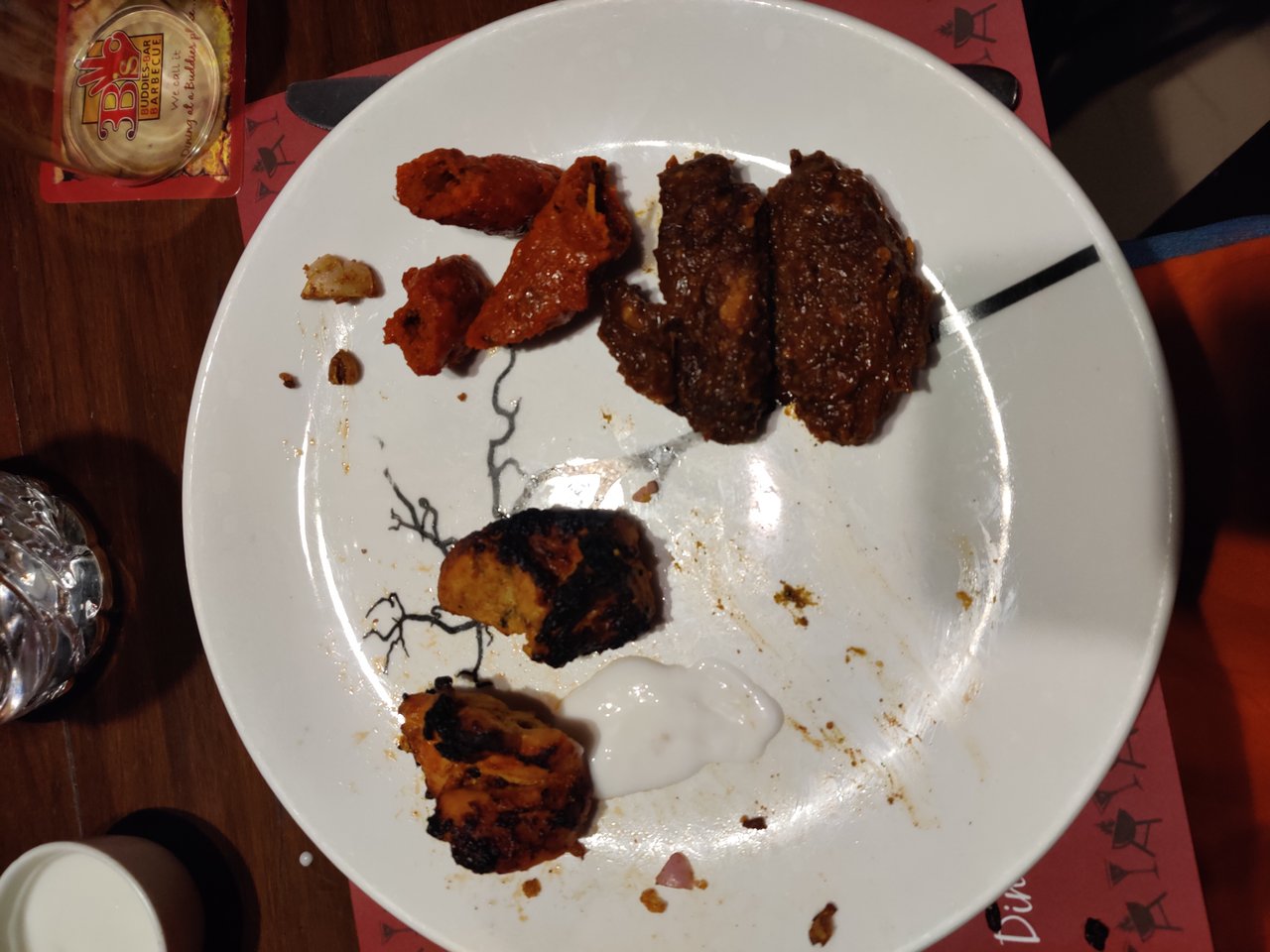 The above plate contains 3 items and these three are
1)mutton kebab
2)tandoori chicken
3)chicken wings
These three are also spicy items.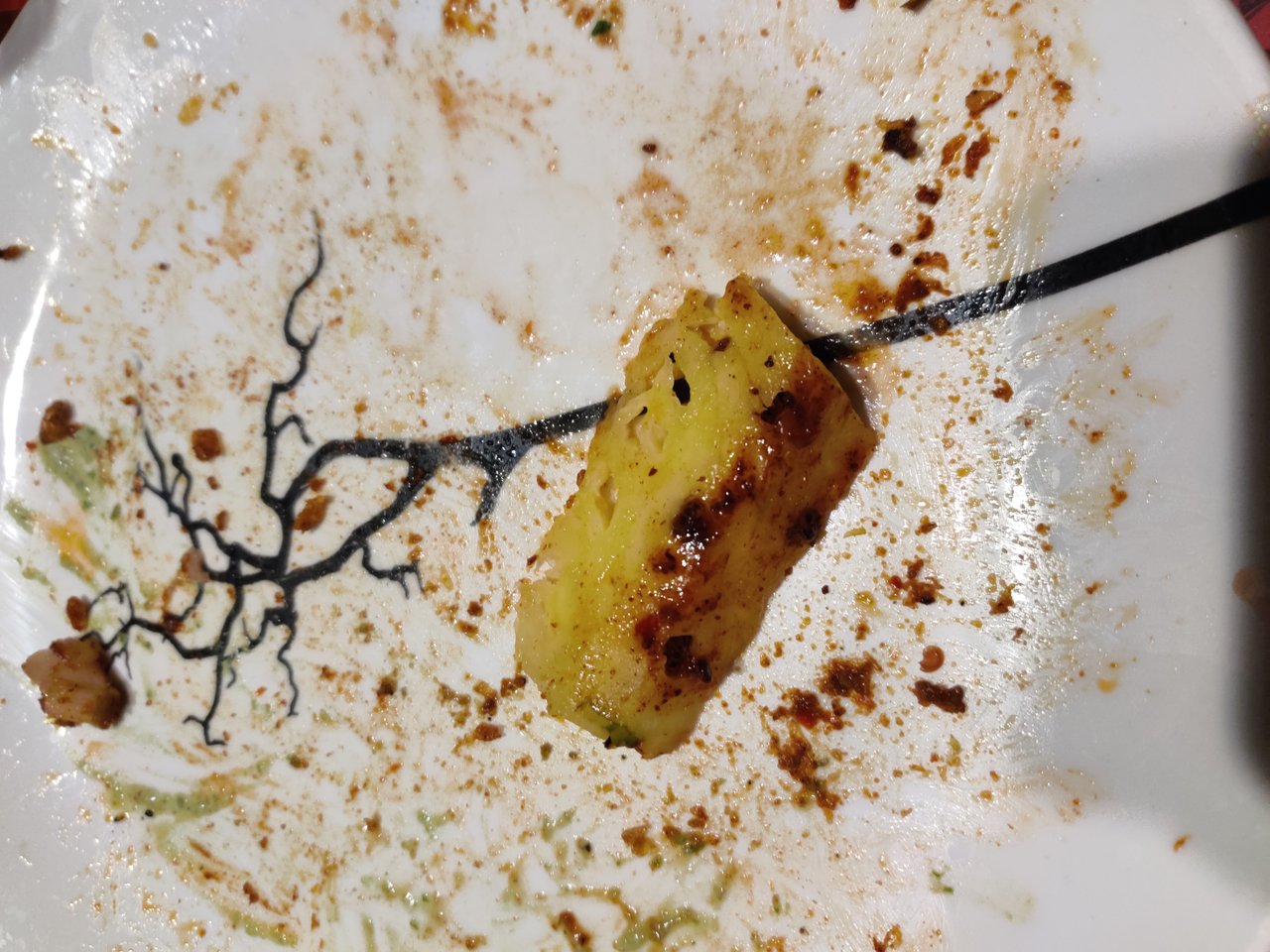 The bove pic contains only one item bcz i ate some and i forgot to take photo finalky i came to know that i have to take photo so i did it.the name of the item is spicy pineapple in which pineapple fruit is covered by honey and spicy things.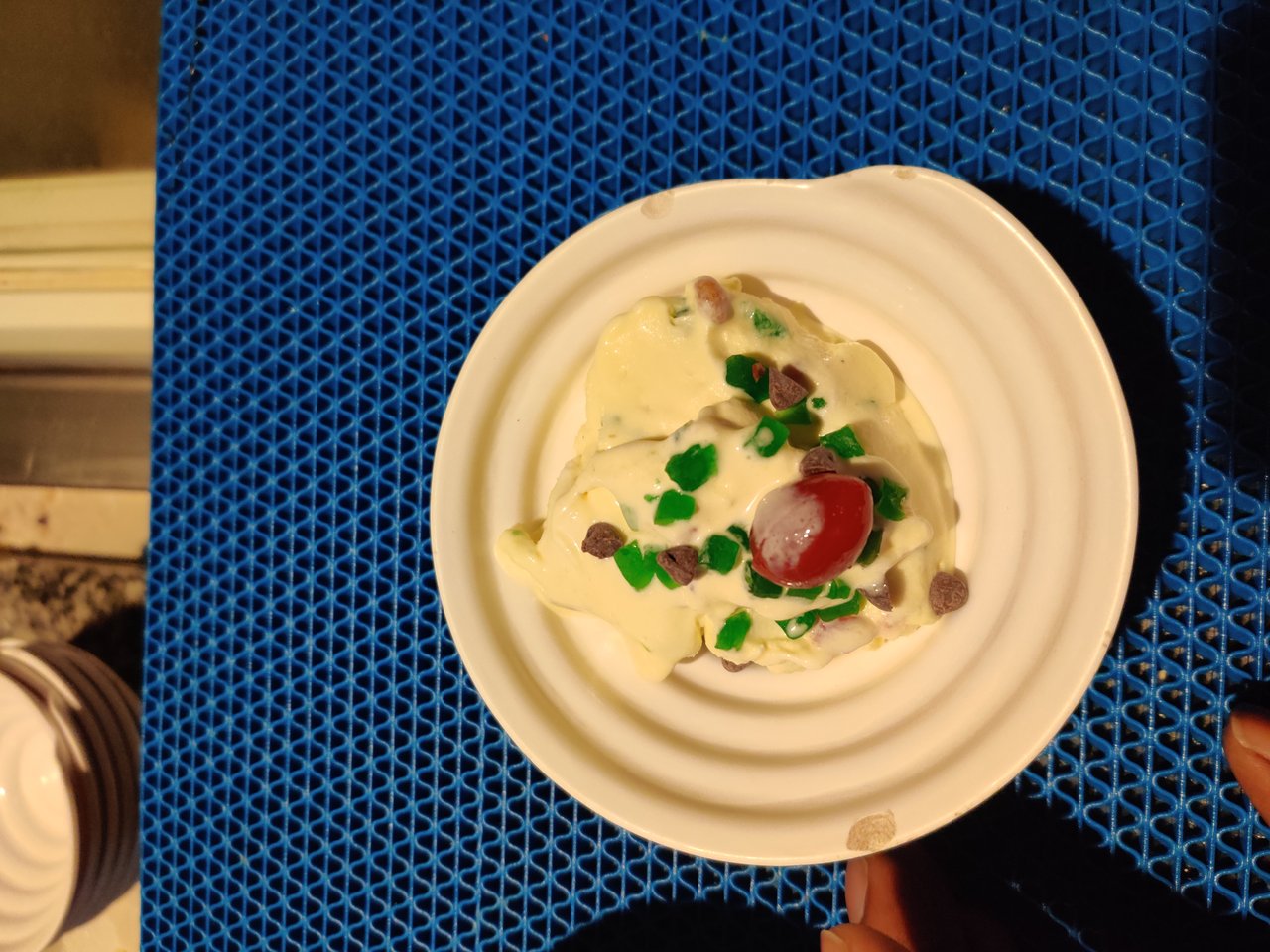 Finally i ate some fruits like watemelon,grapes etc and sweets like gulab jamun and i ate one icecream and everyone is familiar with this icecream called butter scotch which is decorated u can see it in pic.
I loved that icecream very much.
Here are some pics of some that i taken in the restaurant on table that i found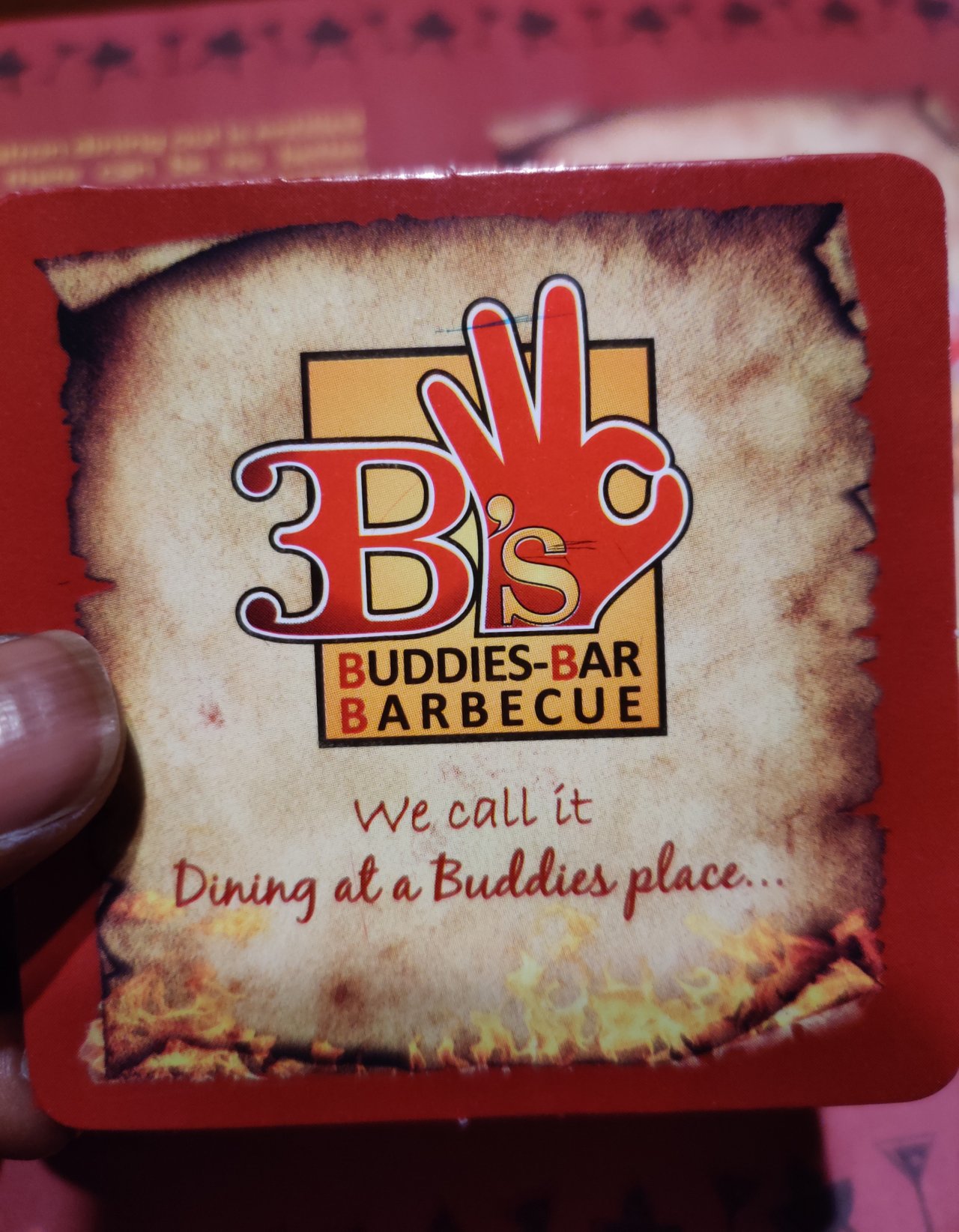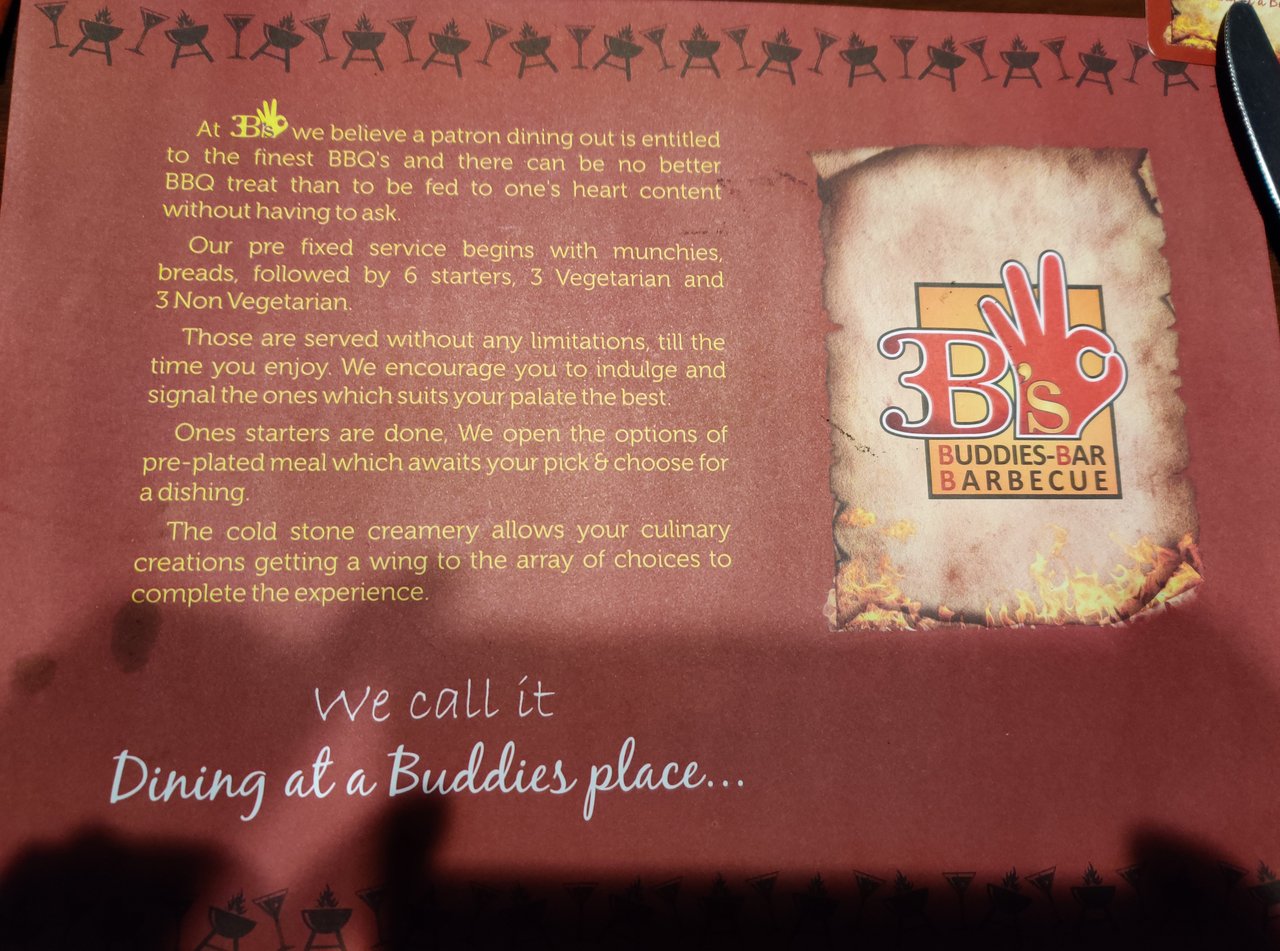 I found a large alcohol bottle (vodka)in the restaurant here it is.it is so heavy to carry....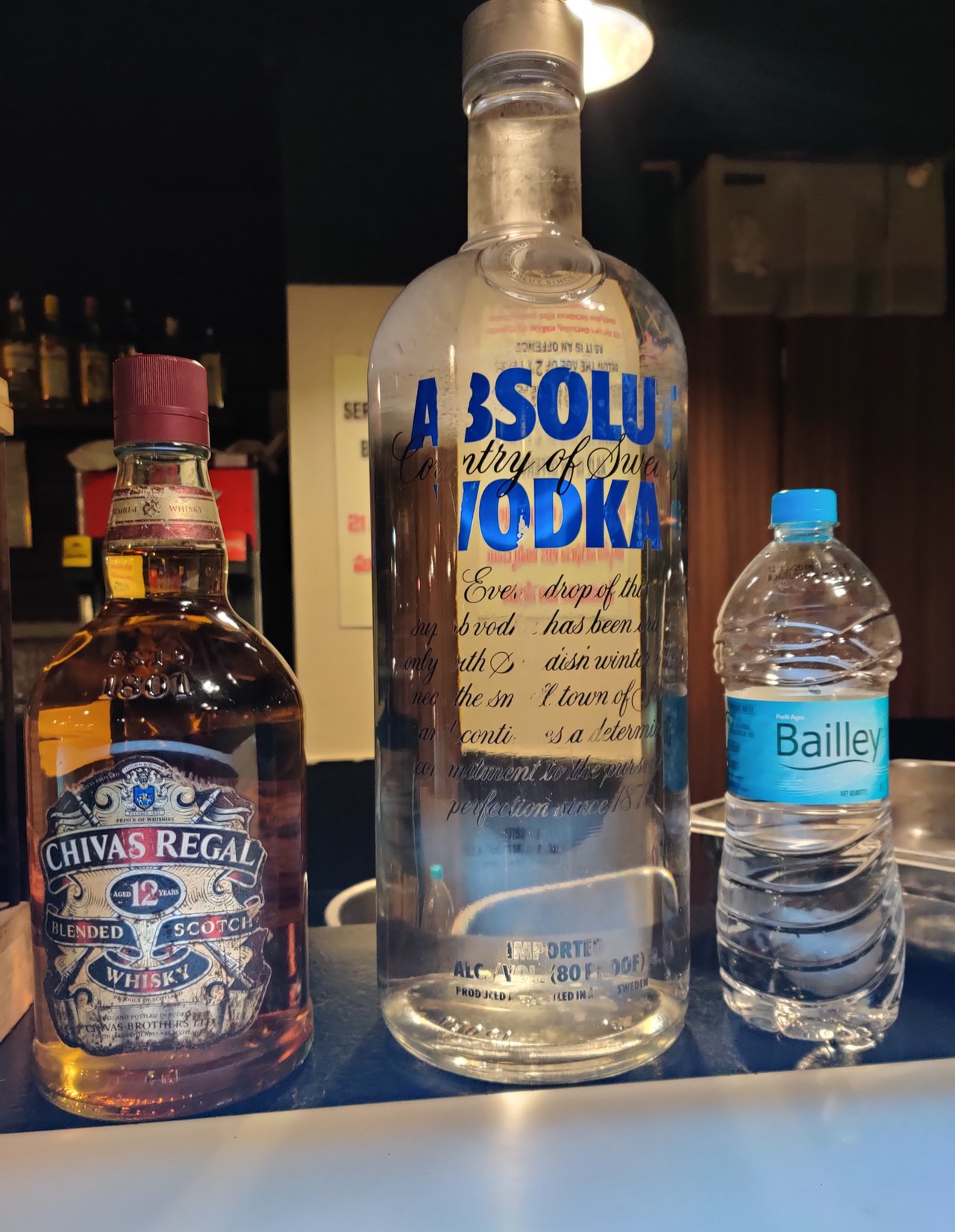 After finishing our dinner we took a group pic in this way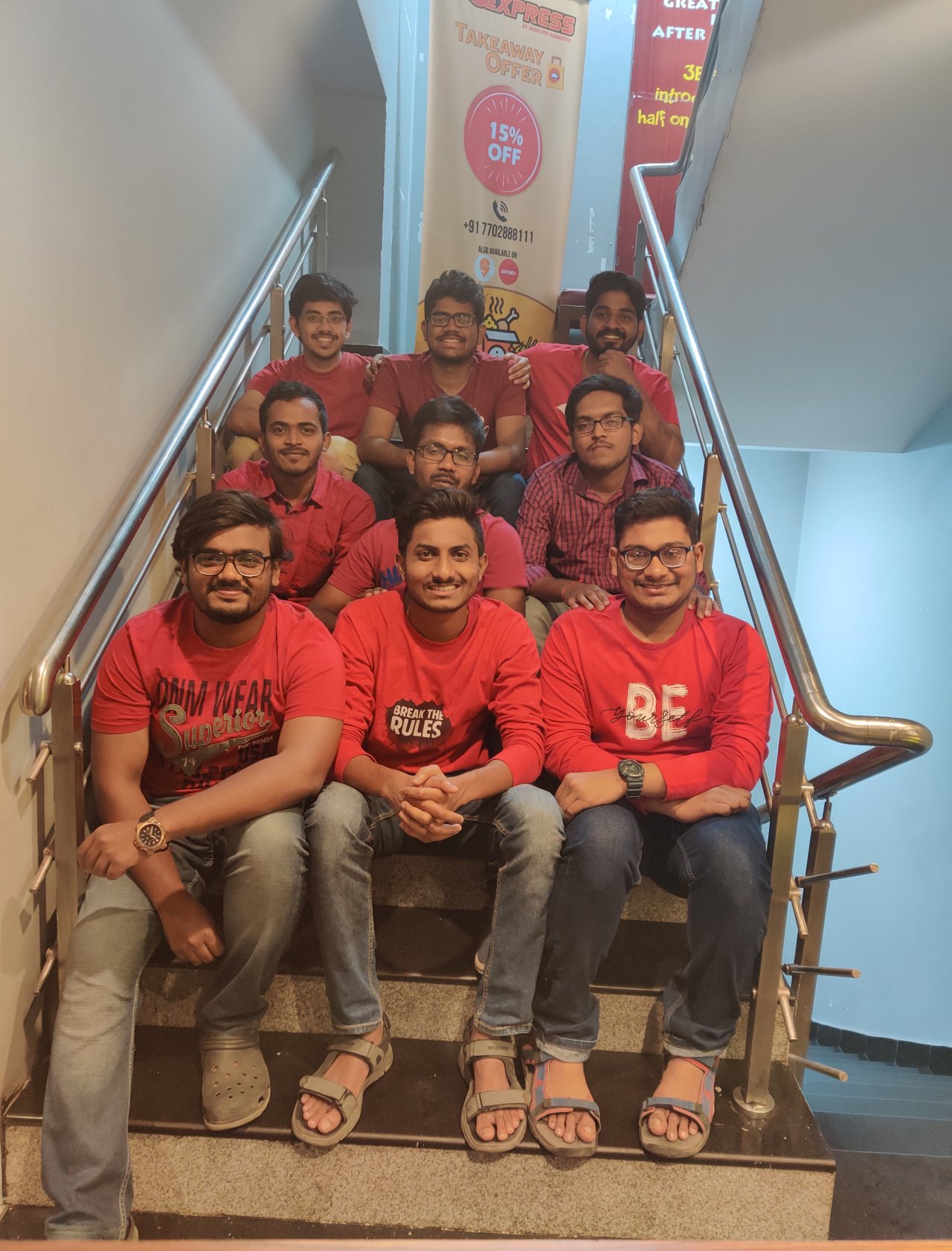 We enjoyed a lot there and the cost to each person is 450 rupees i.e., $6.5
If u come to hyderabad u can go to this place.
We didn't taken any drink as most of us won't drink alcohol.
Here are 2 funny pics that my friend posed with a large alcohol bottle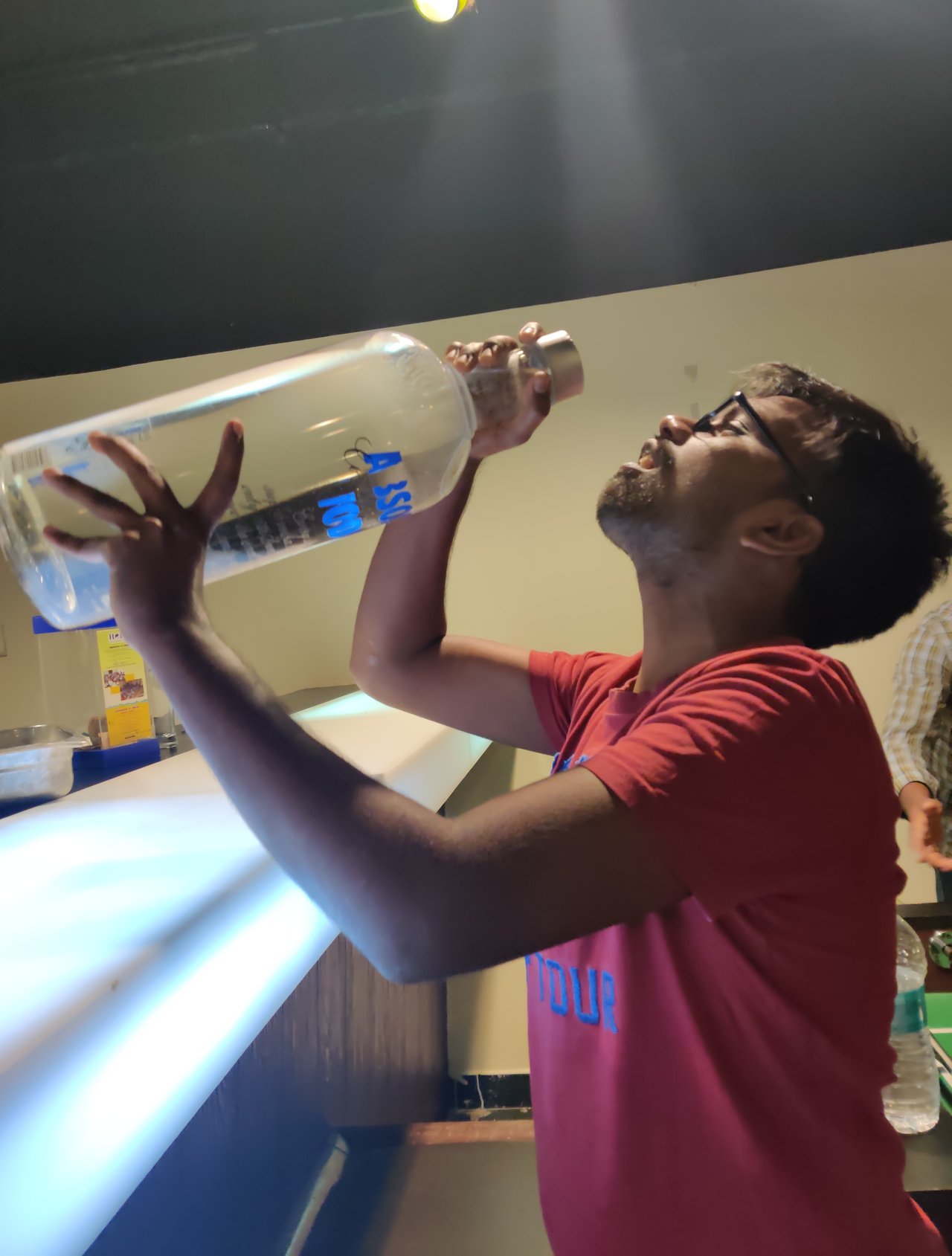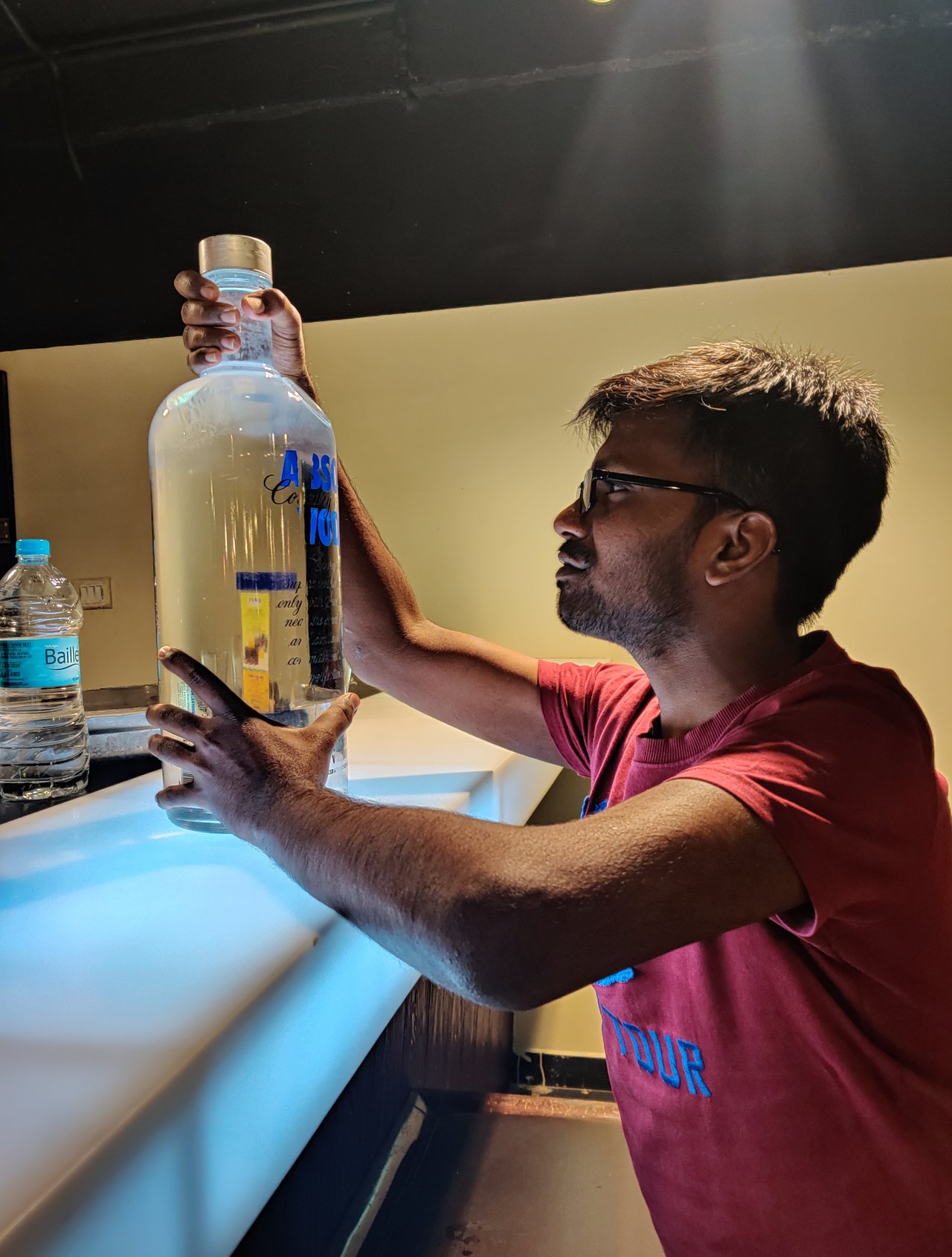 Hope u enjoyed reading my post.
Thanks for reading,
Yours @summisimeon