Target fixation was first identified during World War II when fighter pilots would fixate on their target so much, they end up flying straight into it. The same phenomenon happens with people when driving and they get into an emergency situation where there is a pending accident. They see the ditch, tree or other vehicle and rather than turning their gaze to where they need to go to avoid the accident, they fixate on the pending accident and contribute to the collision.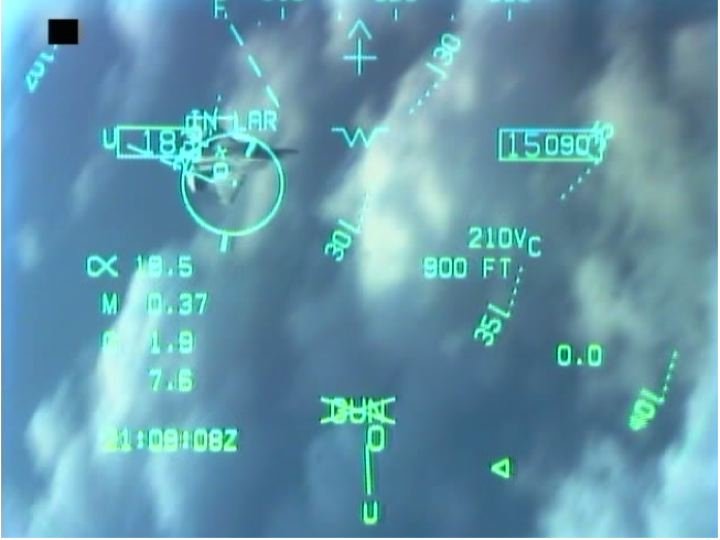 Public Domain
People who are fixated on technology loose sight that we do this for the people, not for the technology. Technology advocates often loose sight of the fact that people are sacred and that technology is ONLY A TOOL! Geeks end up loving the technology so much, that they target fixate on what can be accomplished and they often loose sight of what is most important, our relationships with one another. As a result, technology becomes an addiction and that is extremely dangerous for the technology advocate and for the people impacted by that technology.
I've been involved with computers since 1982. During my formal IT training, we were taught about guiding principles of the industry, ensuring that the end users needs were met. During those days I was addicted to computers and had target fixation. I did it because of the technology and I did not care about the end user. Technology was cool!
However, I was also very sick as my capacity to empathize or hold healthy relationships with others was severely diminished. My IT career was full of frustration and failure. It was not until my recovery from depression and suicide attempts in 2001 that I finally 'got it'. My focus shifted and I started focusing on my relationships and acknowledged my addiction to technology. I saw tech as a tool and I completely shifted my focus within my IT career.
I spent a lot of time working on my relationships with my clients, listening to their needs and putting people first. My relationship with the users was the highest priority and it was sacred. I refused to let technology intervene in my efforts to hear what their needs were and to find solutions. As a manager of an IT firm, if my staff treated users and allow such behaviour to unfold, I would be putting them through additional training programs and work with them to shift their focus and priorities. If the behaviour continued, then they would be fired.
Yes, technology helps, but sometimes the solutions did not require technology at all. It required that sit and listen to them so that they felt heard. It involved working on relationships within the organizations to help communication and work flow. Many business analysts will know what I'm talking about. The geeks often don't.
There are users on this blockchain that are saying loud and clear; flagging is violent, hurtful and demeaning. Users are saying clearly that other users are abusive and violent in their flagging, words and behaviours. However, it seems that the developers are so fixated on the technology and convinced that the game theory works, that they are not listening to the users. Instead they are dismissed as being whiny complainers - a violent gaslighting dismissal of those that matter most.
This is sad, shameful and abhorrent behaviour. People are sacred, not the technology. If we put technology above people then we have failed!!!
"The problem is that people are very reluctant to pursue paths that temporarily take them in the direction of states less similar to the goal. For this reason, difficult problems are problems that require pursuing paths that appear to take you farther from the goal or require generating subgoals that are not immediately recognized as belonging to the solution path. This is what makes solving Rubik's cube to challenging. At several places in the solution path, it is necessary to move the cube in ways that seem to make the goal seem farther away. But unless you make those moves, you will never ultimately reach the final goal." - Denise Cummins Ph.D.
This blockchain may need to be partially dismantled and rebuilt in order to find a solution. Tweaking the current system will not solve the problem.
One of the biggest lessons I learned through my IT career is that no matter how much technology we throw at the solution, the user is and always will be the biggest security threat to the whole system. We cannot program out the human factor. It is impossible. However, if we provide tools that allows users to set boundaries and form tribes, then we will be able to help facilitate the growth and healing process.
In the end though, we are dealing with people hell bent on greed, violence, rape and pillage. In my view, these characteristics are coming through with the current policing model of this blockchain. They are attracted here due to the cryptocurrency itself.
I refuse to participate or support such abhorrent behaviour. People are scared! People live in fear of getting on the wrong side of these violent people. I pray to Creator that somebody hears what I am saying. This is not acceptable and until these issues are taking seriously, I can no longer participate with this blockchain.
It is with a heavy heart and great sadness that I say good bye. I encourage others leave as well. People do not deserve to be treated this way. If the powers that be do hear this message and contemplate allowing spiritual leaders to help participate in the future development of this blockchain, then I encourage them to reach out and directly invite them into the process. I'm sure a healthy compromise can be found that would ensure that users are sacred instead of the technology, tags, flags or reward pool.
This blockchain looses ever time somebody leaves. The developers best look up and "see" the whole picture or I predict that Steem will lose more users, fall out of the top 100 cryptocurrencies and eventually will get turned off. The value of this blockchain is the creative capacity of the users. It best cater to those people.
Good bye.
( I won't be responding to comments. My e-mail can be found throughout my blog if people want to get a hold of me outside of this blockchain)