For steemit's friends this time I want to show a unique woman who is according to me and different from other women.
Hey guys, what do you feel if you see ductile hair? and there must be something normal, some are funny. But not a few are amused and even scared. I was so excited that if I saw the tenacious fur of his panic like seeing a loan shark.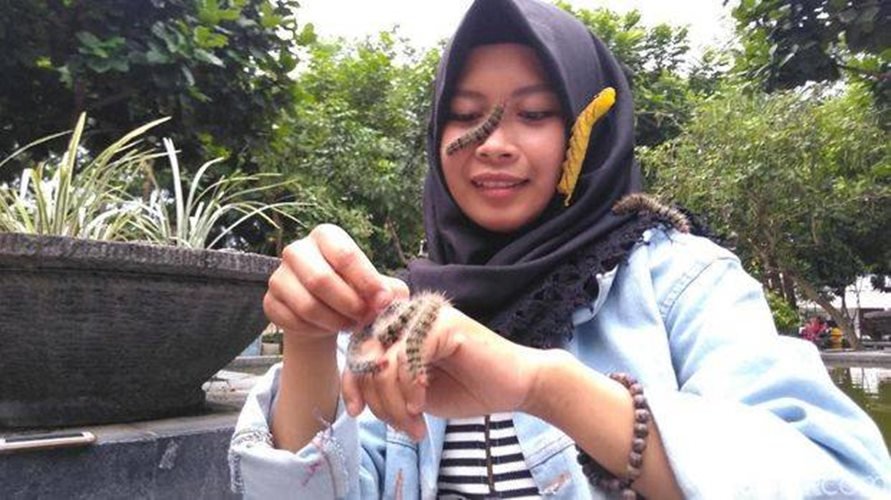 Well, but things like this don't apply to a girl named Eli Yulianti. he, Yuli doesn't have any amusement or is afraid of ductile hair. This 23-year-old girl who came from Medowo, Kediri, East Java, Indonesia, even likes to be the same as her hairy name. Maybe you could say this is a caterpillar girl.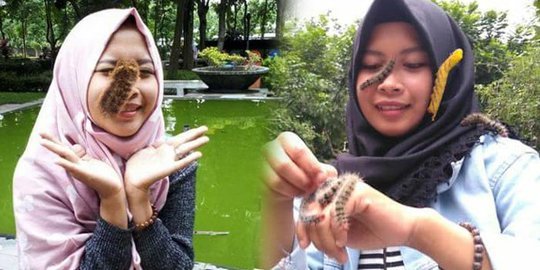 And I was so fond of being ductile, he was really happy about tenacious toys. Actually it's not just ductile. He dared to play a variety of tenacious. And the slippery, playing it is not just held by you. But it is also put in advance. Wadaw, really amused.
What Yuli did was rare. And the problem is that there are so many people who are amused and resilient than playing hard. Like this resilient, his fate is like a cockroach. Creatures that are most often avoided.
In his own family, Yuli's behavior like this tough toy turned out to be annoying. And how do you not get annoyed, a family is like you who likes tough toys. Others are amused.
then For playing hard, Yuli turns out to make observations for the tough masters, not gatel. The trick is to touch the caterpillar, if he doesn't feel like the new cellphone is playing hard. And even if it's gatel, Yuli knows the right way to eliminate it, that is, using ketepeng leaves to continue rubbing.
It turns out that besides playing tough, this Yuli also loves playing scorpions. Wow, this is a girl, how come the hobby is really extreme. And don't be afraid to play the feelings too. Ah, it's impossible. People just play hard and make it satisfied for him.
Hopefully what I share will be useful for all