Uniswap is not reliable!!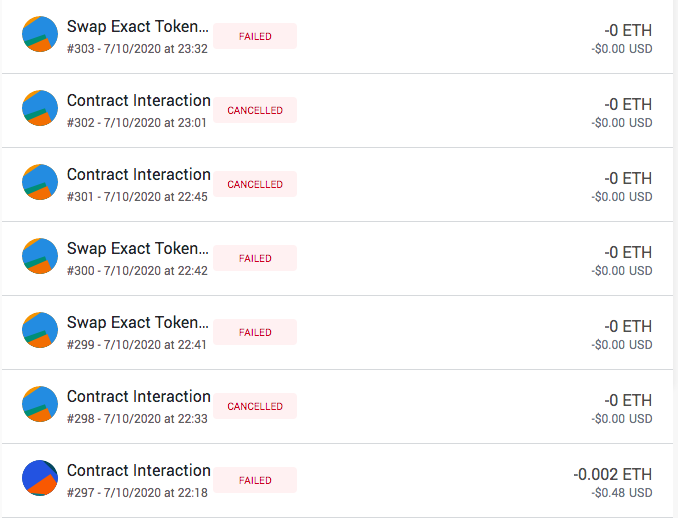 What a scam u have to pay for a failed transaction?
My ETH transactions stopped hitting the network last night??
Fees are spiking and transactions are not even catching for me. I tried using very high gas and slippage but the whole network seemed clogged.
However I did manage to pick up some more Axies, and a plot of digital land in the forrest, for playing the Axie Infinity game while I wait for my defi tokens to hit real exchanges!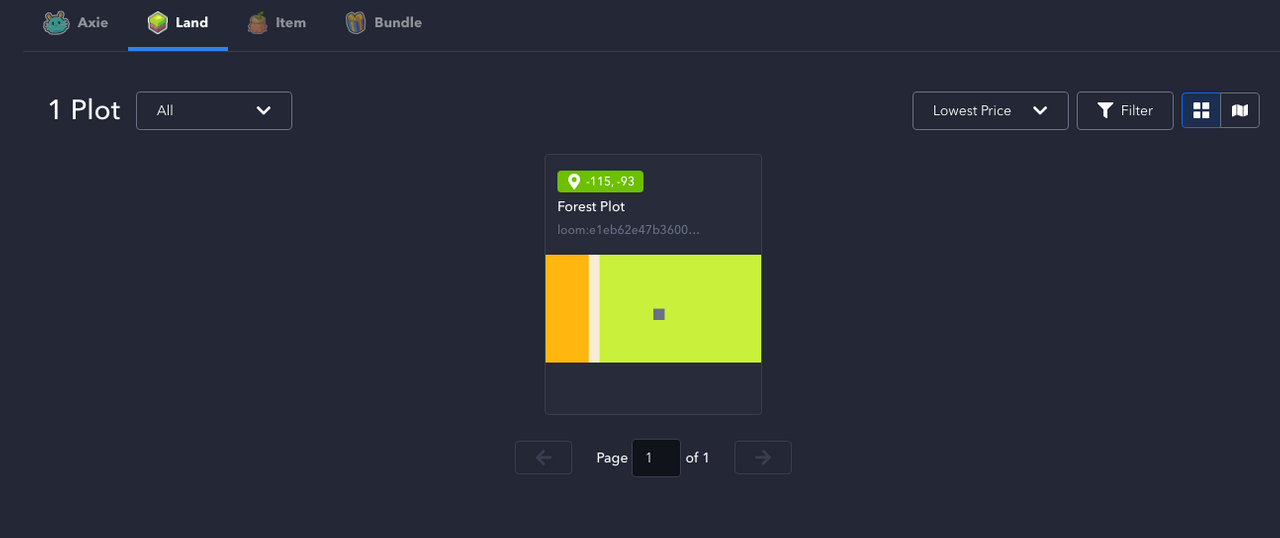 At least this Axie infinity game has a fix coming for the ETH calamity, it's starting to use Loom ETH! The devs know about the high gas and tx failures so they are moving away from it! lol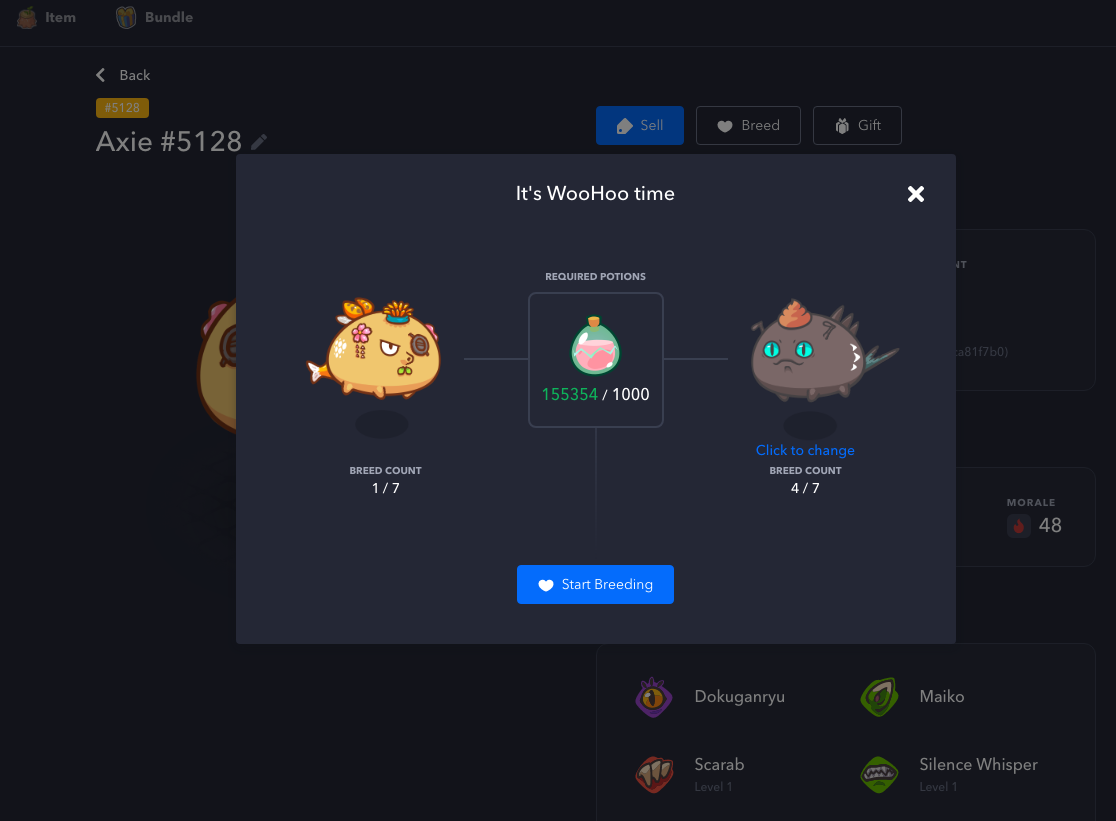 Screenshot from the Axie Infinity Game
At first I wanted this cool plot of land down by the river, however i didn't convert over enough Loom Eth from eth??! I guess Loom Eth is faster, more like steem? It seemed so! I still had some issues purchasing a few things that still relied on ETH, I guess it's just the learning curve of the game.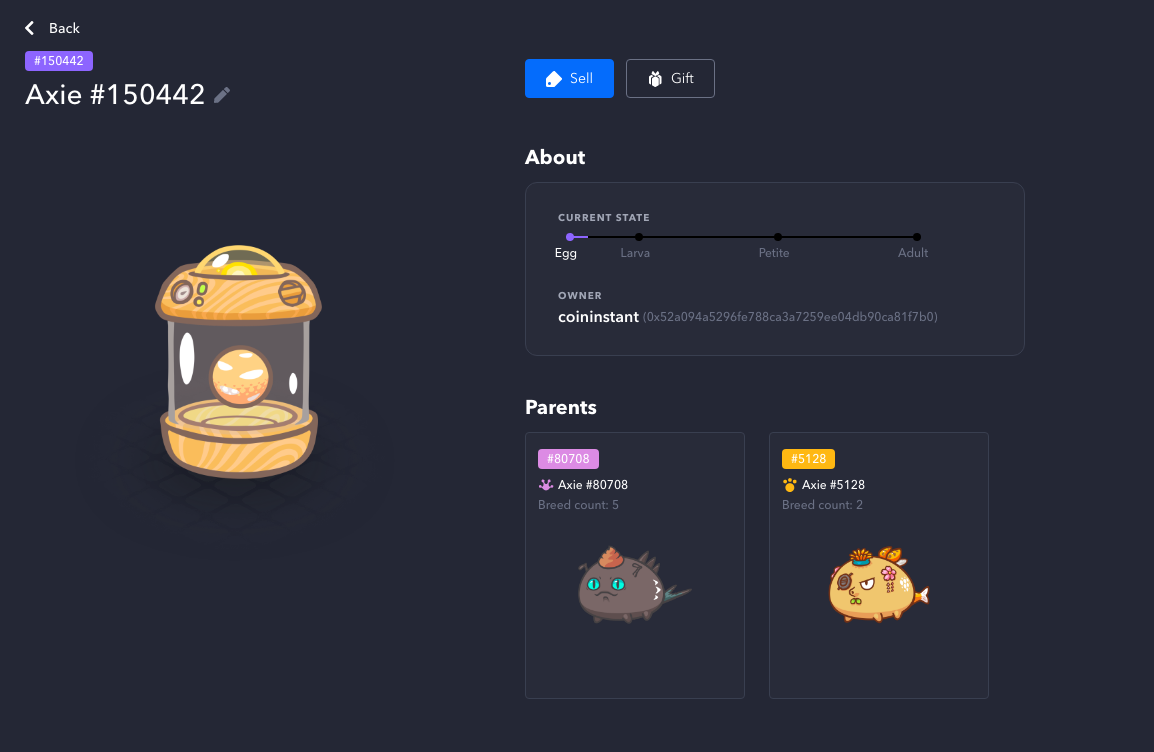 Oh... I wonder what's going to hatch?!
Overall Uniswap needs a lot of work!
I think Uniswap could be great once all the bugs are worked put. Until then we still have HIVE and STEEM, maybe steem-engine can just start adding all the good defi coins for us to trade from here?? I'm just so used to no fees and fast transactions i think i'm just spoiled. It had been years since I used ETHER, so I like to check in on it every once in a while, it still needs work!! I think ETH 2 is coming next year (lol), maybe they will fix all these issues, I can't wait!!