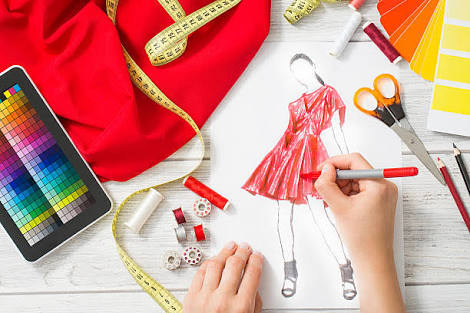 Image source: Google Images
A Panegyric to Fashion Designers.
There are some people and profession who till eternity will continually make the world a better place, why? Their contribution to human development is a daily process, hence Fashion designers.
Who are fashion designers?
They are the creative minds behind most of the fashion wears you see on daily basis. They turn shapeless, bland clothes, fabrics and materials into fashionable wears!
Google said "A fashion designer is someone who loves to study fashion trends, sketch designs, select materials, and have a part in all the production aspects of their designs. They contribute to the creation of millions, if not billions of pieces of clothing and accessories purchased by consumers on a yearly basis".
If you don't love them or embrace them, then prepare and be ready to go naked or perhaps go raunchy.
Fashion designers are priceless, we all want them to be part of economic growth and development how? To every function or event, there is always an attire to wear and there is always a brand in place. For example, we have Gucci suits, Armani suits, Paul Smith shoes, Brogues, Louboutin bags... Etc. People will keep wearing them.
They can also depict the tribe, region, religion, and culture of people through their handiwork. The most important thing is their creative mind is always working daily. They are geniuses.
It is a lucrative profession as well as business that can change a man's story overnight. There is a Nigeria man who sew suits, special suits with diamonds, He's making millions.
I think it is safe to say that Fashion designers are also like Air, you can't do without them.
Do you know any fashion designer? Can you tag them? Are you a fashion designer? I celebrate you all. I love you all, keep contributing to our developments. Cheers!