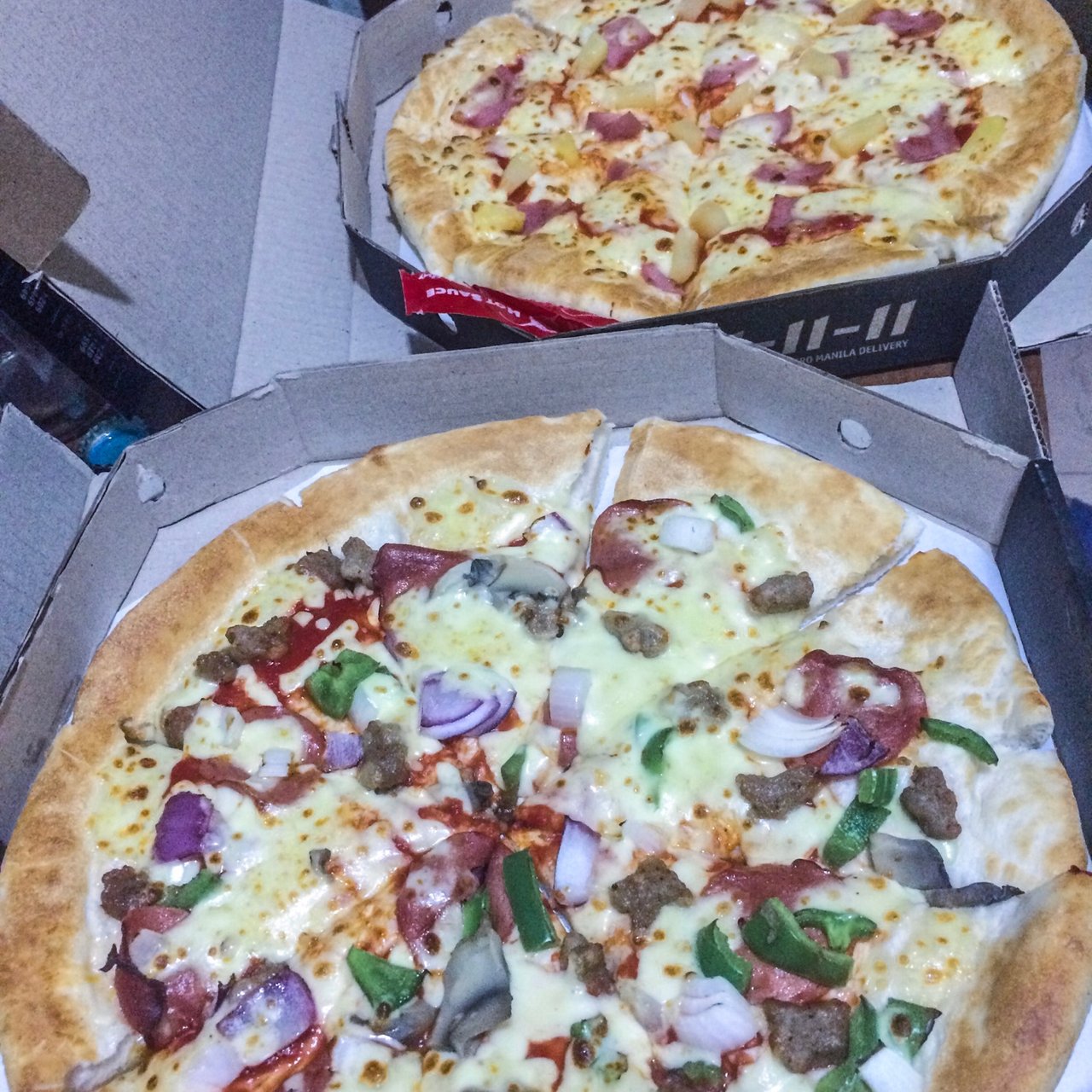 Had these for last night's dinner. I wasn't eating anything but vegetables and fruits for theee days but my dad ordered this. Who am I to disregard the beauty, aroma, and taste of these lovelingly delicious pizza?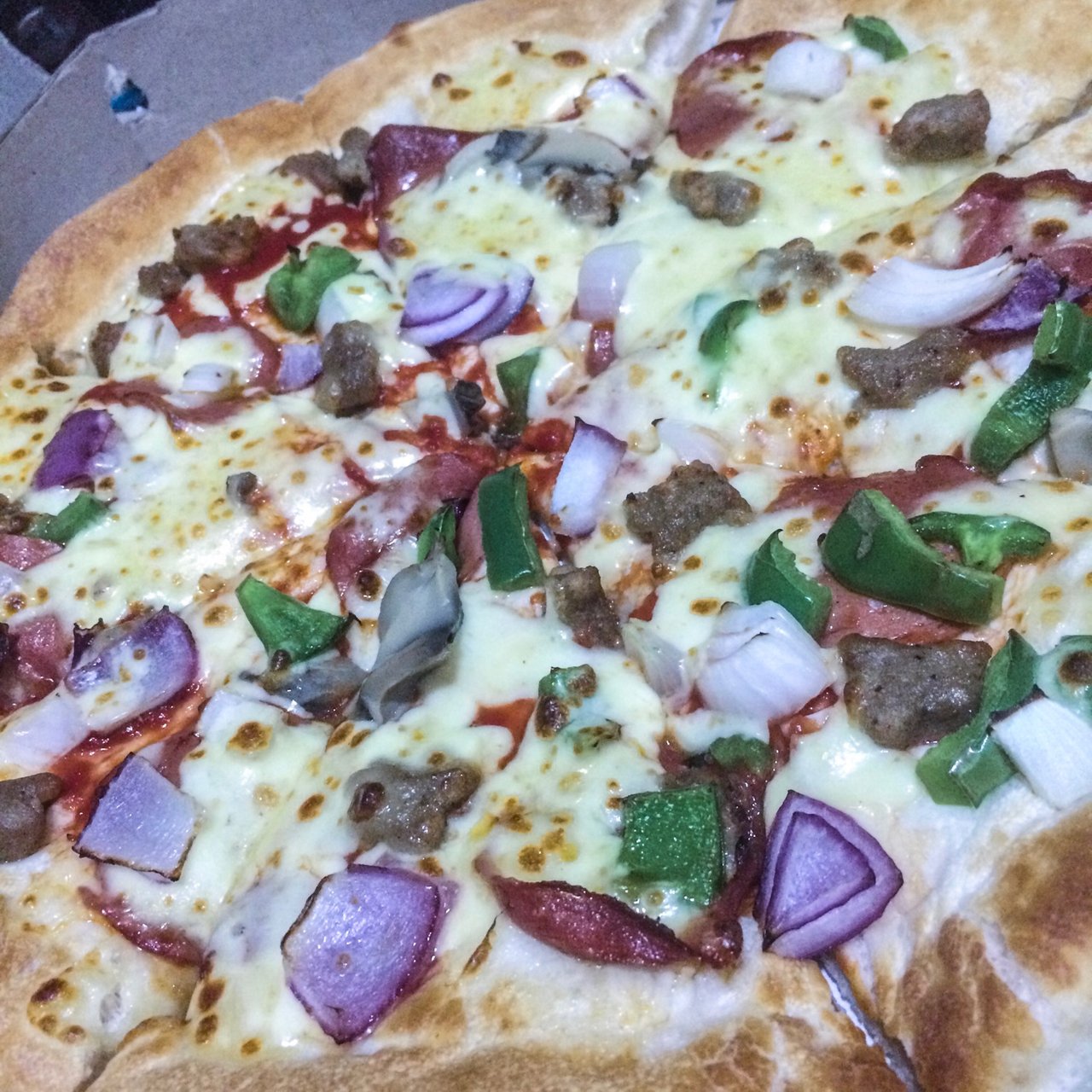 SUPREME PIZZA which I love the most. Love the combination of all the ingredients. It was just so... PERFECT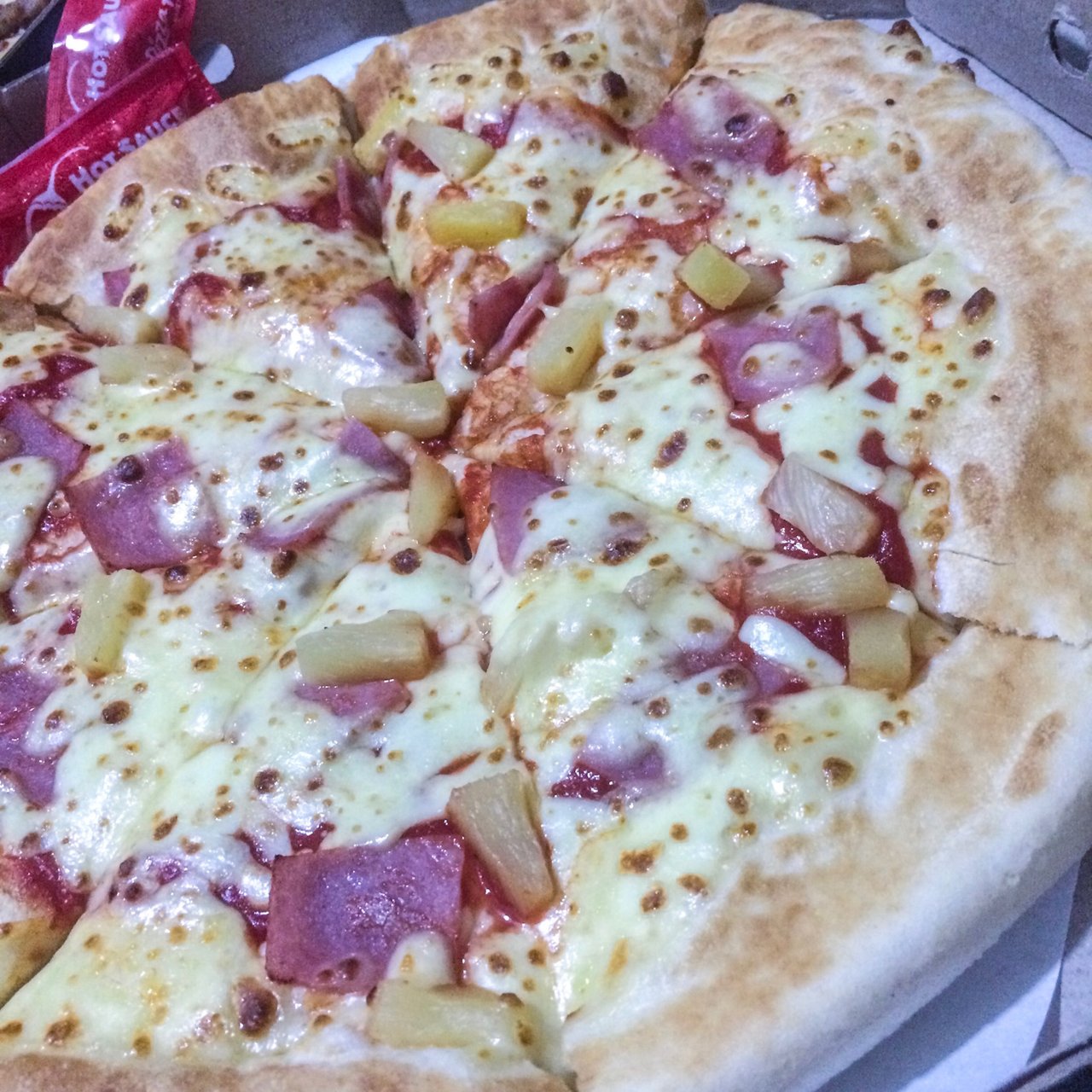 Pineapple in pizza is okay
you being so maarte is not okay
Hahahajoke!
We aren't really fond of trying other brands of pizza so if you have something to recommend it'll be really helpful for us because we love pizza!!!