November, 2018
Time sure flies so quickly this year as we are gathering our thoughts and efforts to gear in to the end of the year.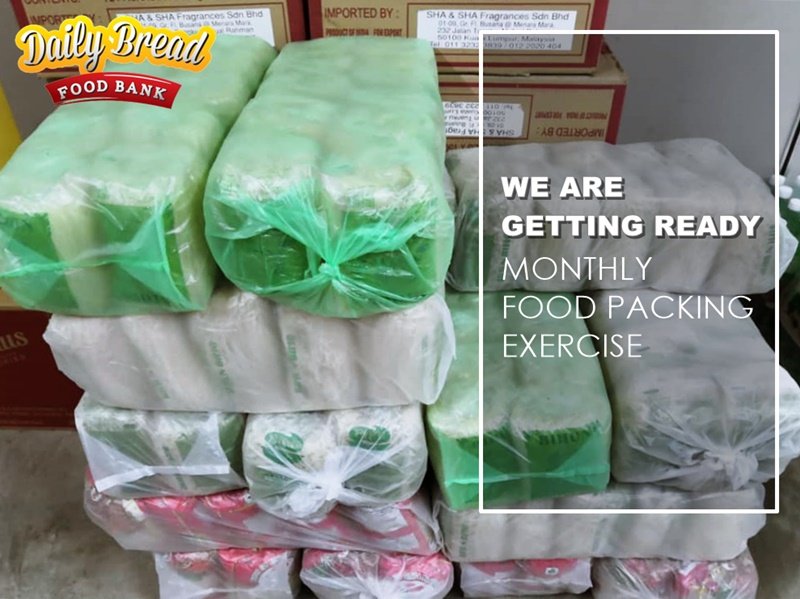 As usual, since Wednesday we have been prepping and stock taking all the donations and get all necessary staple food ready for packing tomorrow (Saturday) so that outreaches will be able to collect them and distribute on Sundays for churches, and later on for the inland aboriginal families.

This round we are really blessed to have just enough donations for the 5kg rice per family with the help of the recent donations from the Awareness Event for the Young we recently participated along, and we are so grateful for the generosity from parents, along with all our collection stations in the Church of Glad Tidings, Petaling Jaya.
We managed to gather enough funds to purchase onions and potatoes for this month from the monetary support of the members of Glad Tidings as well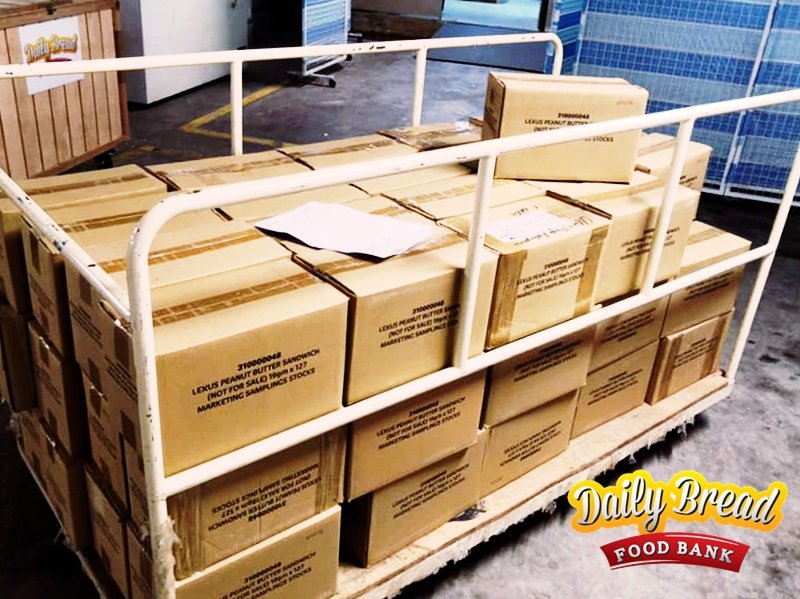 This month MUNCHY'S has generously donated 60 boxes of Peanut Butter sandwich biscuits through their CSR program collaborated with us, and we are so happy that any surplus we will be reserving for our upcoming luncheon for the under privileged next month in December.
---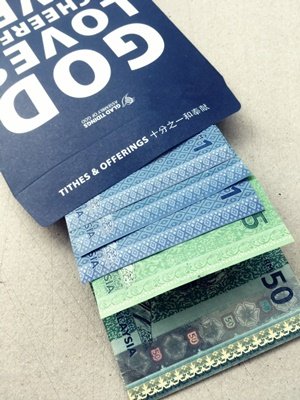 With that in mind, we will be teaming up with
@littlenewthings
and
@dses
with the attempt of gathering enough STEEM / SBD for monetary exchange with the Decentralised Sustainable EcoSystem lifestyle experience exercise where
#teammalaysia
has successfully organised
a charity fund raising before for a cancer battling warrior who has been fighting for her son's custody and setting medical funds
.  
Thanks to that exercise,
#teammalaysia
has started to cultivate a peer-to-peer exchange lifestyle through community support, and thanks to
@joannewong
, we managed to get our first MYR58 (which was approximately 14 SBD at the time) ready, set aside for the December food packing specially for the Christmas event.
---
@littlenewthings has not disclosed her plans yet but an upcoming DSES exercise will be organised and we will be updating how crypto community-supporting space will be able to make this target achieved.
---
We once again thank you for all who has supported our vision and mission, in no particular order, @fundition , @adollaraday , @teammalaysia , @myach , @steemxp , to help push the idea of helping one needy family at a time in Malaysia.
Angie Ng
Daily Bread Food Bank Director
disclosure: Daily Bread Food Bank one of the non-profit channel under the LCS (Life Commuity Service) ministry.
To know who we are, please do read through our introduction here in Steemit


https://steemitimages.com/70x80/https://steemitboard.com/@gtpjfoodbank/commented.png https://steemitimages.com/110x90/http://steemitboard.com/@gtpjfoodbank/level.png https://steemitimages.com/70x80/https://steemitboard.com/@gtpjfoodbank/post4day.png https://steemitimages.com/70x80/https://steemitboard.com/@gtpjfoodbank/postallweek.png