Meet uncle Alex...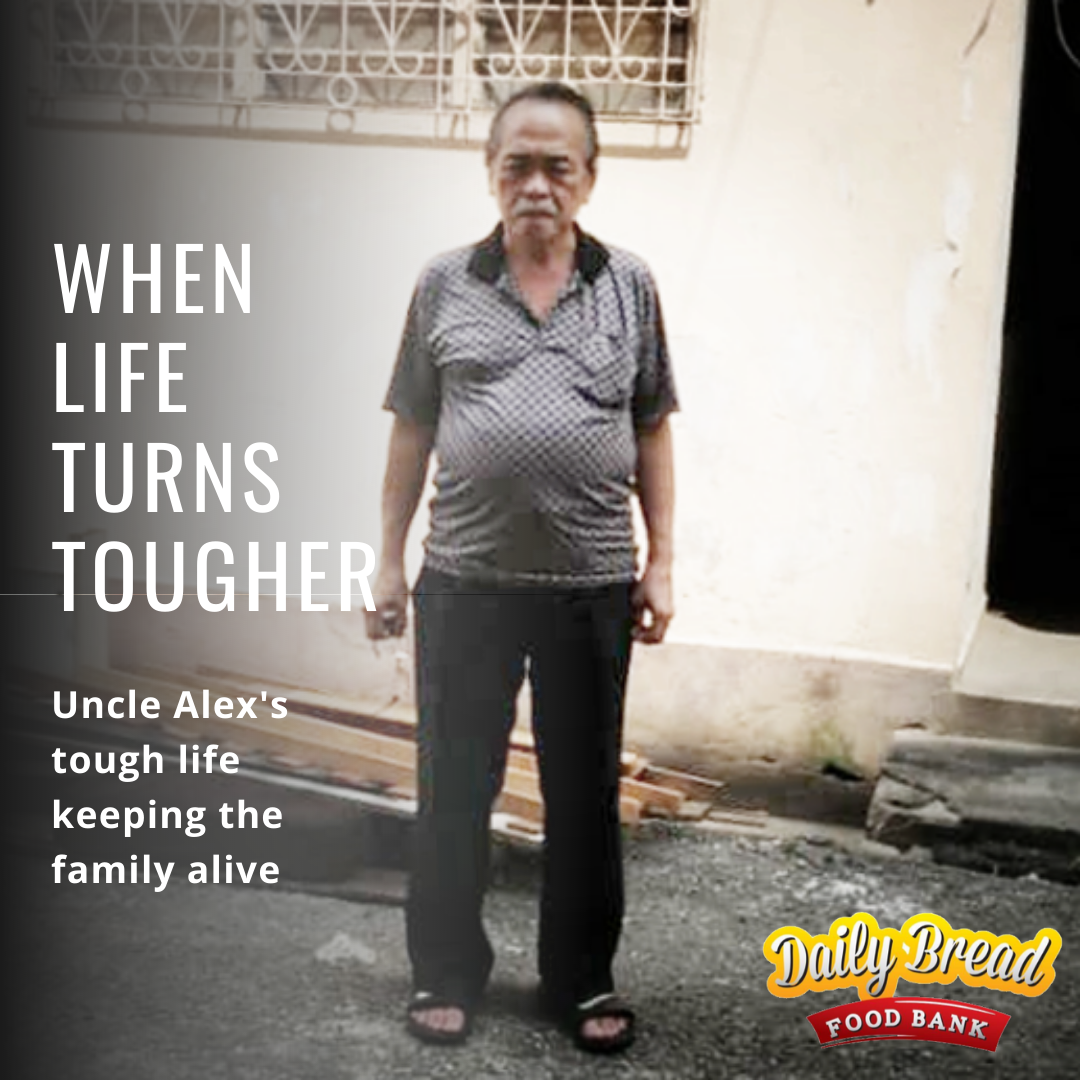 A well mannered, once thrived in the corporate world, came to a total halt when life turned horribly wrong one day for him and his wife...
About 7 years ago, they had the shock of their lives, on their door they were left with their 5 grandchildren, daughter went missing from a broken family.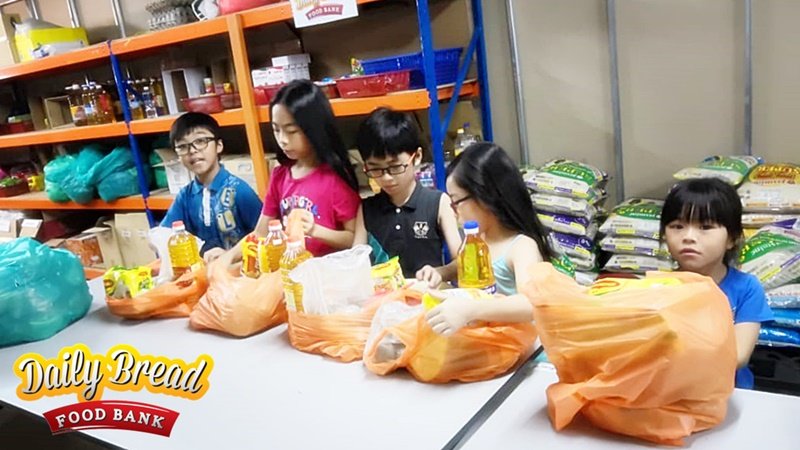 If you have seen our previous post before about When the Helped Children Give Back to Food Bank a year ago, this family came to the Food Bank seeking for both financial and food aid assistance.... that was the time when uncle Alex lost his job due to his retirement age.
His savings were already dwindled down because of the search for their daughter ; now resulted relocating themselves, both grandchildren and grandparents, to a 650 sq ft flat.
Uncle Alex at the time could not find a decent job that would take in a man over his 60s, and all they have left in their savings were just enough to pay rent for a couple of months.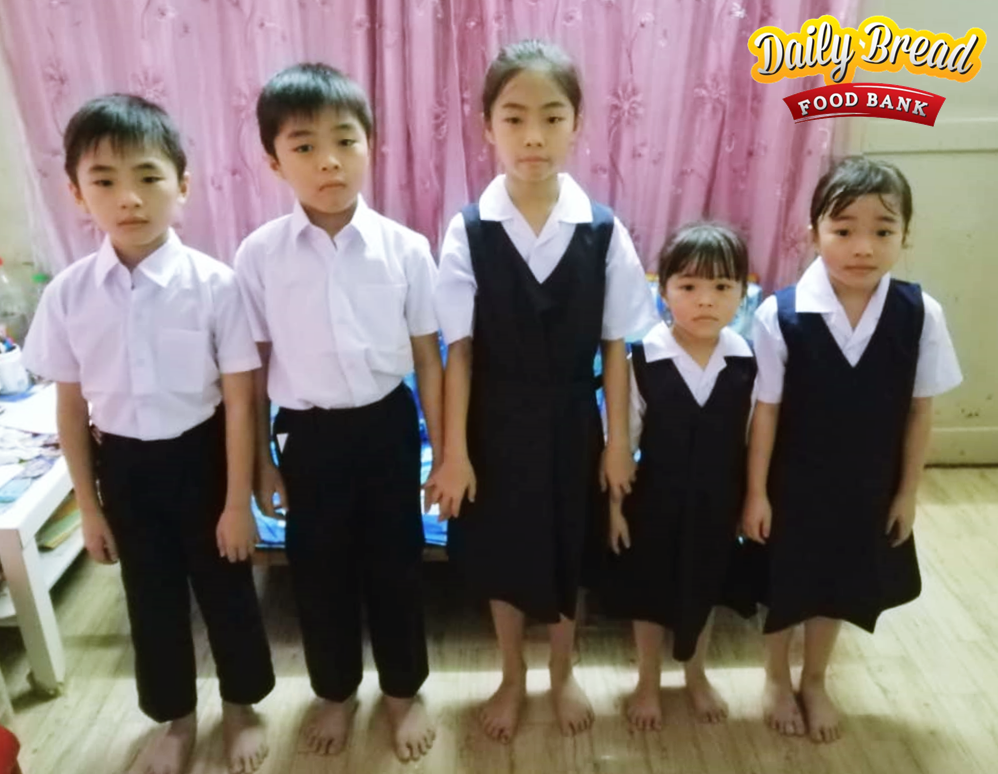 Last year when the food bank donors heard about this news they managed to gather funds to bless the children new bags, school clothes and shoes to start their year of 2019.
Uncle Alex at the time also found a job as a Grab driver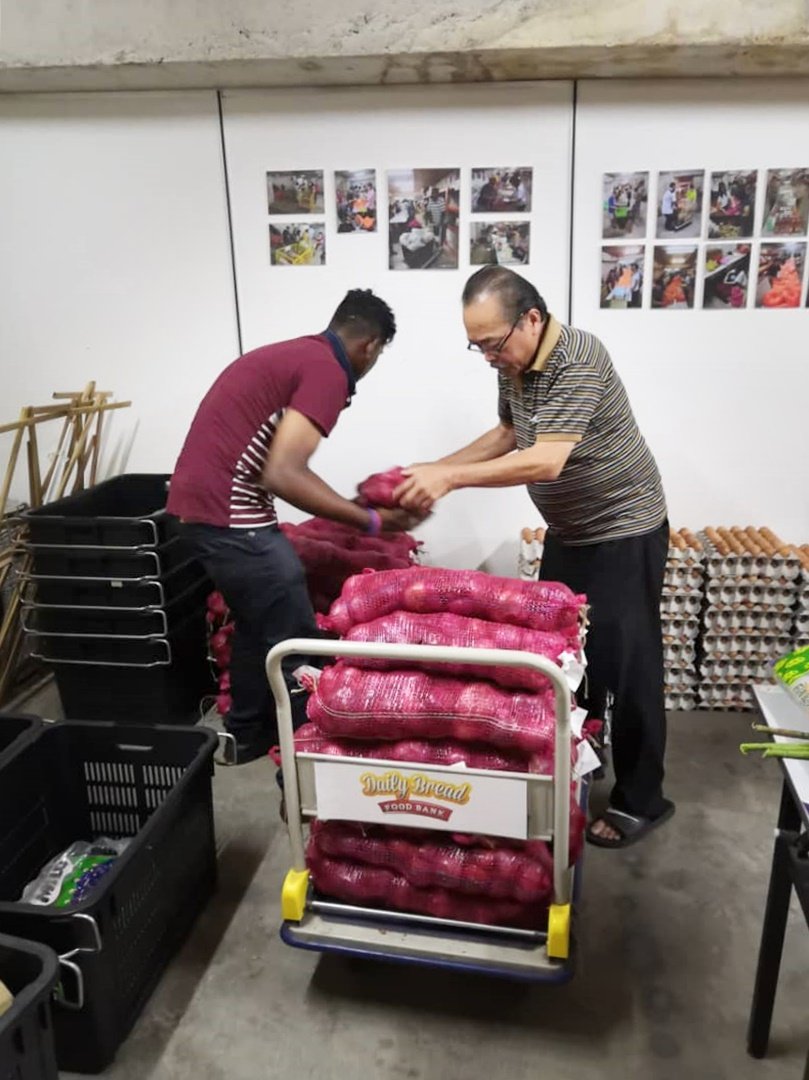 Whenever he has the time, he will make time to help out at the Food Bank
We all would have thought that things will go on much better for them now...
... where we still provide weekly bread provision donated by Sweetly Cake House and also whatever we could source including from LK Fresh Eggs to keep the family healthy.

Until lately we found out that he had such serious singles to the point he has been feeling unwell and no longer able to drive as a Grab driver.
He has been working midnight routes when other drivers decided to rest at home; hardly have the rest he needed and he had to rent a car from Grab (for 12 USD a week) because his old family car was not qualified for the system.
Due to the new system being implemented, grab drivers now take a smaller piece of bread back to the family after deducting service fee. If uncle Alex does not make at least gross of USD30 a week, they hardly get any proper food on the table.
And the children are still very young, having the eldest who's only 12 years old.
Many would have stated that the kids should have gone to social welfare; but most of the cases the chances of having 5 of them together and with freedom access of grandparents visitation can be challenging.
Besides, having the children at home to help along house chores and company was the only comfort that uncle Alex and aunty Serena have after their daughter went missing for 7 years and no news at all.
We truly hope that as you read this article, your thoughts and prayers will be with uncle Alex and the children
That he will recover soon from shingles and the children are continue kept safe.
Right now aunty Serena doesn't work as she is the caretaker for the children, making sure the home is still well kept, the children's clothes are clean and the environment of their tiny home is clean to stay. Being a full time homemaker is one of the toughest job ever.
All liquidated STEEM earned here will be sourced out in #teammalaysia internal trading to be converted into cash to assist this family.
Angie Ng
Daily Bread Food Bank Director
disclosure: Daily Bread Food Bank one of the non-profit channel under the LCS (Life Community Service) ministry.
To know who we are, please do read through our introduction here in Steemit


Time flies indeed! We are already here for 2 years!
Where you can find us in mainstream media