Most local beekeepers get into the beekeeping sector primarily as a livelihood support activity but we at Kedjom-Keku CASUD we are doing beekeeping for forest conservation and in the same light helping to guarantee food security for the Bamenda Highland population in particular and the population of Cameroon as a whole
Apart from the honey, and honey wax bees have to offer to beekeepers, they also offer a great deal of pollinating services to mankind which is often neglected. Most food crops, vegetable, and fruits may be different in all aspect but they have one thing in common which is that they are all indebted to the services of bees for their existence. For many generations, these little creatures have done so much in making sure the world has food on its table but the truth is little recognition has been given to bees and the beekeeping sector in guaranteeing global food security.
In Cameroon agriculture is the backbone of the economy, employing 70 percent of its workforce, while providing 42 percent of its GDP and 30 percent of its export revenue and cocoa and coffee contribute greatly to this. The Bamenda Highlands of Cameroon produces a variety of agricultural commodities both for export and for domestic consumption. Principal food crops include peanuts, plantains, sweet potatoes, Irish potatoes and cassava, maize, tomatoes, carrots, and cabbage thanks to the immense contribution of the pollinating activities of bees.
Now let's imagine a world without pollinators like bees in the Bamenda Highlands. The question will be what will the population feed on and what will become of the economy of Bamenda and Cameroon at large whose economy lies on agriculture.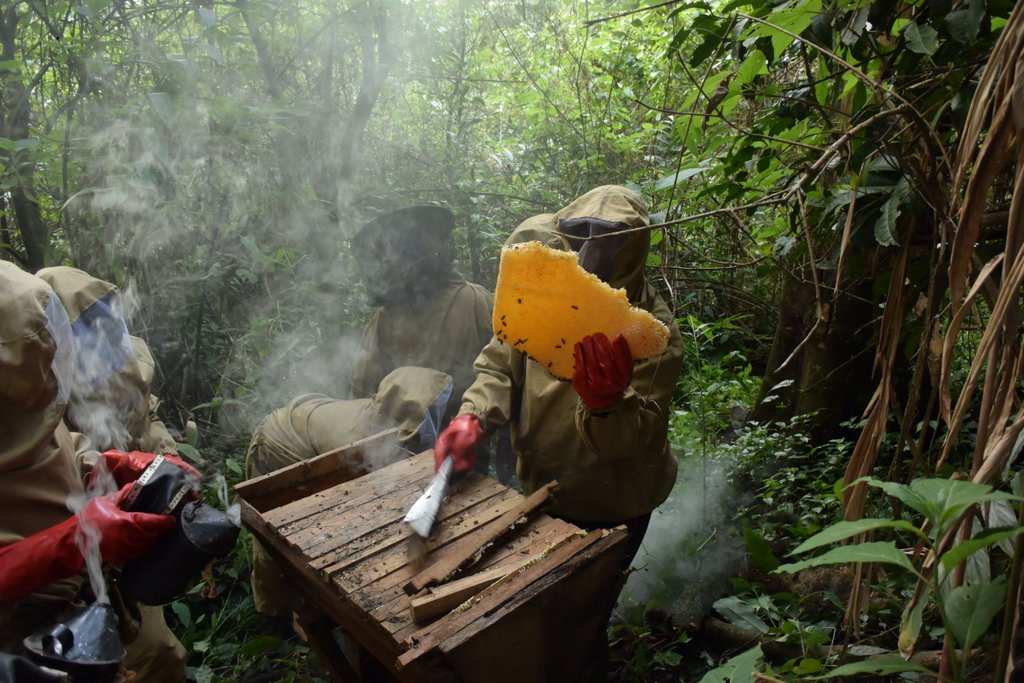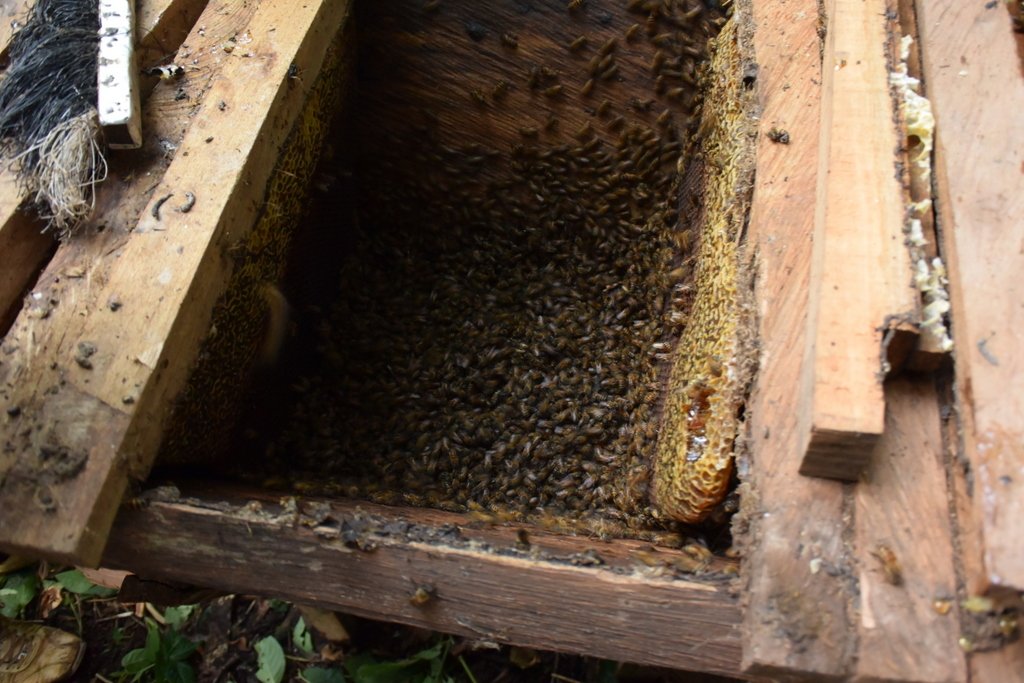 To support food security Kedjom Keku CASUD is involve in beekeeping on a modern and large with primary goal to save 1000 hectare of degraded Abongphen Highland forest as bees can't survive without the trees thereby also helping to rescue the declining bee population and indirectly contributing in ensuring food security in Bamenda Highlands and Cameroon at large.
We have constructed some 210 hives and we are solely seeking your support to construct and install some 1000 hives in this degraded forest.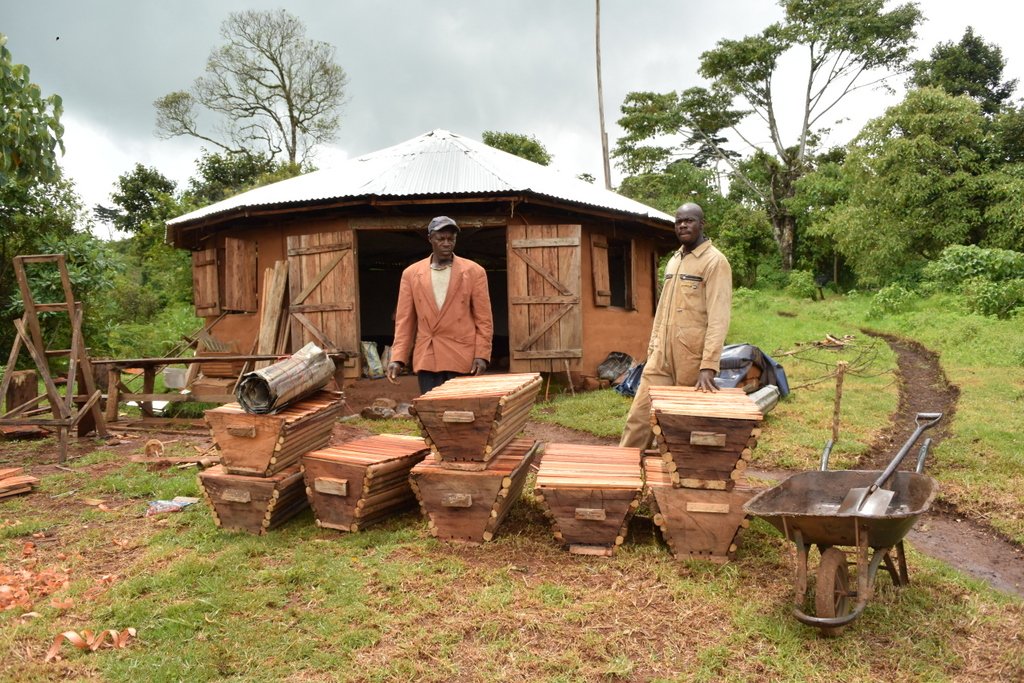 Your upvotes, comments, and resteem will go a long way to help us accomplish our goal of restoring the degraded Abongphen Highland Forest directly and ensuring food security on a local and global scale indirectly. You can also support by renting a hive or hives.
Read more information about our conservation activities on our website http://kedjom-keku.com/en/